Ian McNeice's Height
5ft 6 ½ (168.9 cm)
Peak height was 5ft 7 (170.2 cm)
British Actor known ror roles in films such as White Noise, Ace Ventura: When Nature Calls and A Life Less Ordinary. On TV he appeared in Doc Martin, Rome and as Churchill in Doctor Who. This photo was taken at Collectormania Midlands show in April 2009.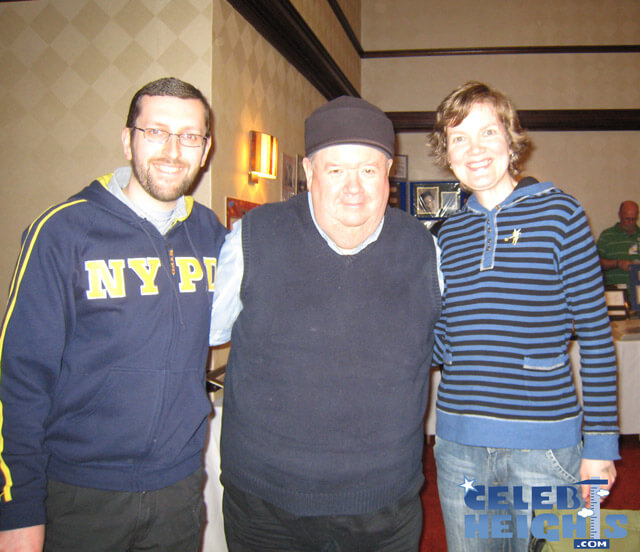 5ft 8 Rob, 5ft 8 Jenny and Ian
You May Be Interested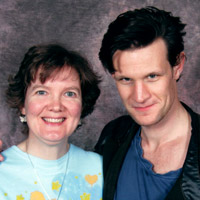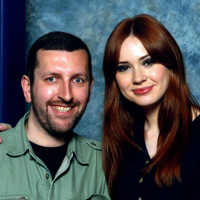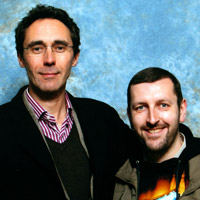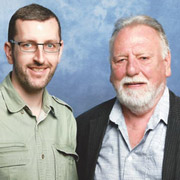 Add a Comment
20 comments
Average Guess (8 Votes)
Peak: 5ft 6.94in (170cm)
Current: 5ft 6.03in (167.7cm)
Caruso Victor
said on 18/Jun/19
I met him at a function a few months ago. My 5'4 wife was in her 3 inch heels and was taller than him by at least an inch. He obviously had some heel, maybe an inch, so I would guess he's around th me 5'5 mark these days
Gladstone Screwer
said on 26/Nov/18
@Donovan. You're right, he doesn't have a neck, in fact he looks like a stingray. But he really is a top character actor. 5'5" from me.
Gladstone Screwer
said on 20/Apr/17
Ian is probably only 5'5" these days. He plays a great part in Doc Martin, good actor.
Jedi Master 5'11
said on 19/Mar/16
I actually thought that WAS Winston Churchill before I remembered what time period he lived in...
EddieO'Connell79
said on 9/Sep/14
Lovely chap, met him a couple of months ago in London.
Really down to earth and unpretentious, we talked for a good 15 minutes.
Hob
said on 29/Jul/12
he could still be 5'7 if he willing to stand well
Editor Rob
said on 31/Oct/11
Seen him twice in the last few months and today if he's over 169cm I'd be surprised.
LAN Jiao
said on 24/Oct/11
250pounds of respect. Hes 5'7standing after a neck out.
Shaun
said on 24/Oct/11
Looks like Johnny Vegas's father. Bad posture here. but 5'7" stood up straight...
Shane
said on 6/Aug/11
Probably the same place as his abs.
Donovan
said on 6/Jan/11
Where is his neck?
Daniel Craig
said on 25/Jun/09
Truth is, he was hilarious in Rome when reading out decrees because of his (lack of) neck.
Roger
said on 24/Jun/09
Wow, the first time I see a man without anything that could be called a neck.
James
said on 23/Jun/09
So rob would guess maybe a weak 5'7 for Ian today?
James
said on 22/Jun/09
True rob but Ian is slouching the most.
[Editor Rob: well you don't really know how much height ian or myself is losing...
There's me dropping 2 inches in posture
going from 5ft 8.5 to 5ft 6.5...
maybe I'm doing nearly the same stance with Ian...you don't know, I do :)
sometimes it can be hard to tell if a celebrity or myself is actually losing height and how much...
Here is me at 5ft 8.5 and then me standing with my hair not even at 5ft 7.5
Here
a solid inch lost...
I've dropped posture like that numerous times and nobody can really tell. I think you need to lean if I you want to show people 'look I'm purposely dropping some height here because the other person might have dropped a little posture themselves'...
anyway ian's bulkiness can make him look 5ft 5-6 nowadays in person, it's harder to tell if he's permanently wandering about an inch less than what he would be measured at!]
James
said on 22/Jun/09
Shawn says on 21/Jun/09
Probably 5'6. Glenn looks taller next to you than he does.
You do realise he is slouching next to rob and jenny?
[Editor Rob: you do realise all 3 of us are losing height...]
Shawn
said on 21/Jun/09
Probably 5'6. Glenn looks taller next to you than he does.
miko
said on 21/Jun/09
The amount of weight he has carried on his small frame has compressed the guy.
I really would have to put him at 5"6.5 today. 5"7+ peak with ease.
James
said on 21/Jun/09
Wasn't much shorter than Michael Keaton
Markus
said on 21/Jun/09
He's got a bad posture. If you compare the eye levels, I'd say 6-7 cm shorter than Rob and Jenny, around 5'6, maybe a bit under even. The hat makes him look taller though.