Idina Menzel's Height
5ft 4 ¼ (163.2 cm)
American actress best known for roles in films Rent, Enchanted and tv show Glee (as Shelby Corcoran). She claims
"I'm 5 '6""
.

Photos by PR Photos
You May Be Interested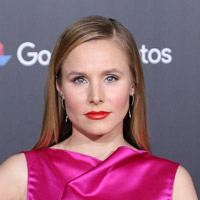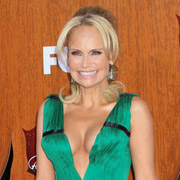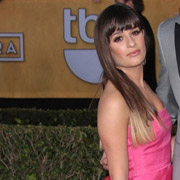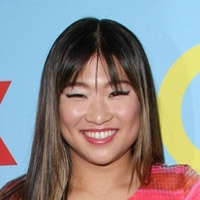 Add a Comment
14 comments
Average Guess (6 Votes)
5ft 4.75in (164.5cm)
Alanna
said on 26/Jul/20
@Littlelee5'6" I'm sure she's somewhere between 5'4"-5'5" than just being 5'4".
Kalind
said on 21/Jun/20
@littlelee5ft6 that makes sense. I'm noticing a pattern with actors. 5'4 actors claiming 5'6, 5'6 actors claiming 5'8, and so on. A one inch exaggeration I can understand, but two? That makes no sense
Littlelee5ft6
said on 9/Jun/20
No kalind shes 5ft 4
Kalind
said on 28/Dec/19
She claimed on Twitter 5'6"
Click Here
. That sounds kinda off to me. I'd go with 5'5" at best.
Dan
said on 7/Mar/17
Born in 1971 but still looks like she was born in 1983
Jen
said on 20/Nov/12
Met Idina last month, and standing infront of me, she was probably slightly smaller than me, I'm 5ft4.5in, I'd put her at 5ft4.
dee
said on 5/Feb/09
When mentioned she was 5'5 4/3, she said in heels...
Audience: How tall are you?
Idina? In these heels? I'm SIX FEET TALL! No, not really... I'm five five and three-quarters in these heels."
cassie
said on 5/Feb/09
I doubt she is close to 5'6... Taye is 5'8 himself! Everywhere quote her as being 5'4. Evev Idina Menzel lies about her height.
She looks that tall because she is so slim.
Lu
said on 22/Jan/09
She said she is 5ft 5.75 at one of her concerts
Sid
said on 14/May/08
Seemed cool, me and my jamaican friend were with her, she 'looks' 5-8 ish on her own, but when she walked past my mate the difference was evident plus she was wearing heels dat were covered up by da trousaz that were cut to length.
glenn
said on 19/Jun/07
she was nice.i almost didnt notice her.nobody did,strangely.with taye diggs several feet away.
RentGirl
said on 19/Jun/07
OMG!! She is soo awesome! I can't beleive you met her Glenn! Is she nice in person??
sf
said on 11/Oct/06
Man, pulling out a UFO reference. There's a band I haven't heard of in a while. "Lights Out...."
Middle-sized Cat
said on 10/Oct/06
Reckon 5'10" is right. He produced UFO, and was about same height as Michael Schenker.