Kristen Bell's Height
5ft 1 (154.9 cm)
American Actress best known for TV series Veronica Mars, The Good Place and films Frozen, Forgetting Sarah Marshall and Bad Moms. In Self Magazine, she described herself as 5ft 1.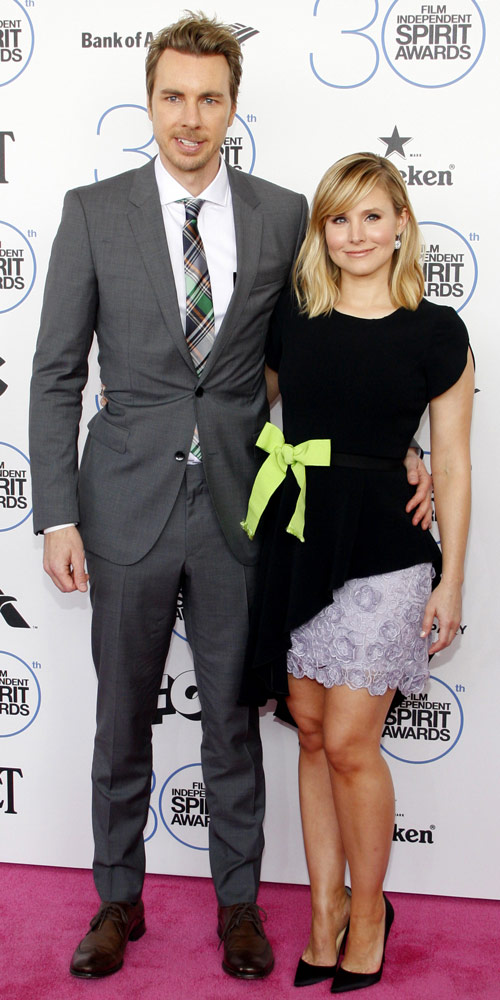 Dax Shepard
and Kristen
Photo by Starfrenzy/BigStock.com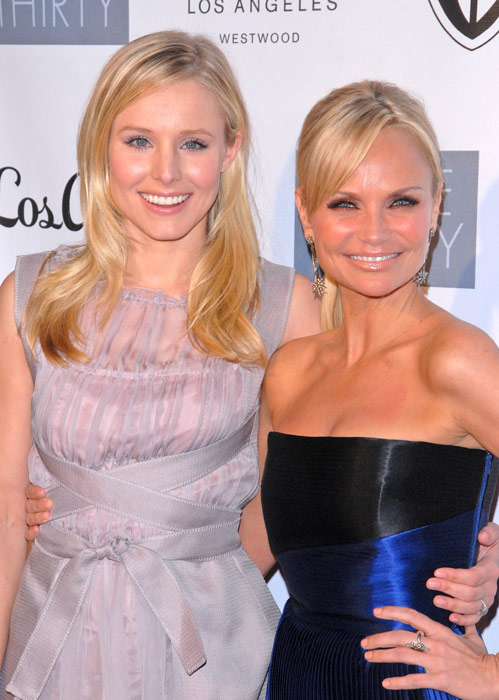 You May Be Interested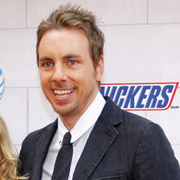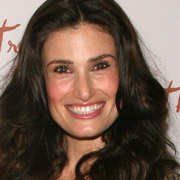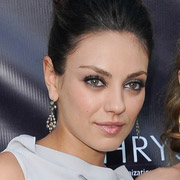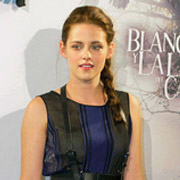 Add a Comment
111 comments
Average Guess (27 Votes)
5ft 0.94in (154.8cm)
Nik
said on 8/Oct/20
Great pic!
Alanna
said on 26/Jul/20
Kristen Bell has said numerous times that she's 5'1". Just because she claimed she was only 5'0" in the past doesn't mean she's 5'0" now.
Miss Sandy Cowell
said on 18/Jul/20
💐🎂🎁 Happy 4️⃣0️⃣th Birthday! 🎁🎂💐
Here's wishing Kristen Bell a Very Happy Big 4️⃣-0️⃣!
A perfect 5ft1 😁👍🔔
💐🎂🎁🔔💐🎂🎁🔔💐🎂🔔💐🎂🎁🔔
Tyson
said on 22/Mar/20
My older sister is the same height as Kristen leaving her to be the shortest in the family. My 5'3 younger sister always mocks her for being shorter.
Miss Sandy Cowell
said on 13/Jul/19
She's a gorgeous, petite little doll, and in beautiful shape - all the harder to maintain when you're small.
Kristen gets 5ft1. 👱‍♀️💐💕
Nik
said on 12/Nov/18
Kristen 🔔 does look a solid 5'1"!
Christian 6'5 3/8"
said on 29/Oct/18
@greg
Average height for American women is 5'3.75" according to CDC. I don't know where you got that 64% of them are under 5'3.5".
greg lehmann
said on 28/Oct/18
Just be happy if you're short like 5'1" Kristen! True many petite women want to be taller but today with 64% of American women being 5'31/2" or under (petites),many petite women STILL feel "left out" of the mainstream. There are a few petite models but none have ever broken through to be "supermodels",although 5'3" Susan Gallagher did get labelled that way once but resented it. Petite women occasionally have won beauty contests like 5'3" Gretchen Carlson did in 1989 becoming Miss America,but judges STILL prefer women over 5'7" as models thinking it represents the "typical" American woman. NO! Like I said,the typical American woman is more like my 5' friend Annette. Kristen is just 5'1" but beautiful! If we could overcome stereotyping petite women in negative ways,and look at them as women instead of like "little girls what stayed little girls," our world would be happier! Love you Kristen!
Junior Hernandez 1990
said on 3/Jul/18
She claim shes only 5'0 in the past.
MAD SAM
said on 2/Jul/18
Short and beautiful, she's 153.5 cm or 5'0.25"
Morris
said on 15/Jul/17
A normal pretty girl as her height. (Personally I don't like tall women I assume the high stature as a ugly sign).
Christian-196.5cm (6ft5 3/8)
said on 5/Jul/17
I agree with S.J.H. she's a strong 5'0" or possible 5'0.5"
Short women tend to be more honest than taller women, contrary to popular belief.
S.J.H
said on 8/Jun/17
I remember she once quoted that shes only 5 foot tall. If so she is 152cm but i certainly think she is 153cm so 5'0-1/4 maybe 5'1 out of bed
B.B.
said on 24/Nov/16
I don't know, but I would say she is 5'2 but 5'1 seems pretty accurated.
Spike
said on 23/Oct/16
Looks like Rachel Bilson has an inch on her:
Click Here
They are both wearing flats here.
Fh
said on 30/Nov/15
On her Twitter account:
Click Here
She wrote for her description: " 5'1 is the new 6'2 ".
Case closed. :-)
Amaze
said on 15/May/15
Short and hot
5'1
Chris
said on 15/Mar/14
What are unreal calves?
Pinkie
said on 17/Oct/13
She's precious. Not a mannequin. Just a really attractive woman of a real size and real calves and a great entertainer. Enjoy her as I do or leave her alone.
Len
said on 27/Jul/13
Bell looks 5'1", and she herself says she's 5'1". So what's the debate for?
Props to Bell for being one of the few actors/actresses in Hollywood who doesn't lie about their height.
Aly
said on 23/Jun/13
Alice, I agree. She definitely need an upgrade.
Alice5-2
said on 14/Feb/13
In every picture with Rachel BIlson (5'2) kristin seems taller...
Man guy
said on 9/Dec/12
I love short girls. If someone doesn't, they're the problem
Ty Webb
said on 19/Oct/12
So does Jeffrey think a short 60 y/o looks like a kid?
matt678
said on 9/Oct/12
5 ft 1 is bang on she is ralley gourageous
little brunette
said on 13/Feb/12
I'm not sure why there is a debate about this. We all love and at times prefer different things about people we choose to be with, short, tall, blonde, brunette etc. It doesn't mean one is better than the other. I'm short and have dated tall and short men, some extremely good looking and others not so much. For me it's more about personality. I have to admit though, being with tall men seemed very awkward and I couldn't get used to it. Kissing was very awkward even when we were sitting, but if I fell madly in love with a man who was 6'3" I would be with him!
ivy
said on 26/Dec/11
if your short or tall just love it ! and stop arguing about whats hotter then the other. everyone knows that the only reason to get annoyed by someone saying its hotter to be short or its hotter to be tall is because the short or the tall person got teased for being that or her/his parent is short or tall tall tall.
in a way its kinda fun how we easily make a small thing into a big one. I'm shoooort and i love it of course if i would have been tall i'd love to be taaaaall .length does not matter why should it,when it only has to with the appearance ? hahaha but i gotta say when people teased me for being short it really helpt to know that you can do anything no matter length by looking up to people like kristen bell or eva longoria . hooooothot ladies ! the person (nooooooot the tall person get what i mean) that had teased me got her lesson mohahahahahahahahaha
clint
said on 16/Dec/11
Jeffery, you have the worst mentality in the world with your baseless accusations. What you said is just ignorant. I think you should stop posting.
Jenn
said on 16/Dec/11
My moms short and she definately doesn't look child like, I'm 5ft tall and I sure as heck don't look childish. It all depends on the body shape I know tall women with no curves? Short women who are all curves. Short women can be womanly too. Look at Kristen bell?
David214
said on 6/Dec/11
I think Kristen Bell is gorgeous, and there's nothing wrong with her height, I love short women.
Silent d
said on 20/Nov/11
Finally an actress who doesn't lie about her height. 5 foot 1 and short but still attractive.
Man
said on 15/Aug/11
Most of men are attracted to small women. There's small percentage that men likes tall women but a lot of small women likes tall men. But for me I don't care if I'm taller or smaller to her/him. What matters most is if we both love each other. Why would you care so much in physical appearance? And in the end part your going to divorce?
zarina
said on 2/Aug/11
@emina - you are also everywhere trying to justify your height, by the way.
zarina
said on 2/Aug/11
@emina- it really is ok to be tall. Don't carry on making excuses about how much you like to be a tall woman. I mentioned before , there are men who like tall women. Look at a lot of the comments.
Victor
said on 31/Jul/11
This tome I can't to say anything about height, only I can say is that she has the best legs of the world. She's so GORGEOUS! any height of her is right.
emina
said on 30/Jul/11
@zarina,you think you are a psychologist but you are not.the only think left to say(write)is that i sleep to feel better about being tall,and that i work to feel better about being tall,and that i eat to feel better about being tall.sorry to dissapoint you but i like being tall.i wrote that you are rude because your words are harsh,and that you are tiring because you are everywhere,in every page.
stop playing the psychologist and look yourself,you seem to think that you are perfect and everyone who doesnt agree with your opinion is because he/she is jealeous or insecure or complexed because he/she is tall
dont respond please,i already know your answer,i dislike being tall and i want to feel better.whatever you say
1)i think short girls and tall girls are both equally beautiful.stop the hate and i will stop too
2)how old are you?i am 23 and i wont to know that i am not discusing with a 10 year old child
zarina
said on 29/Jul/11
@emina- thank you for saying I am rude and tiring. Rude for trying to make you feel better about being a a tall woman? I dont know......... You really have hangups about being tall!
emina
said on 27/Jul/11
@Lindsy Nix i am 5 10 and a half and unlike @katy i woulnt give nothing to be small cause i like being so tall,but if i were small i wouldnt want to be tall.
i know a lot of small girls and they like their height(without being rude and tiring like @zarina)and your brothers seem really immature,they seem to think you are a dog,who are they anyway?zack and cody?you should talk to them,height is no reason to worry
katy
said on 26/Jul/11
Lindsy Nix-you short girls are crazy, I would give anything to be short and small. Men jump at every opportunity to bail you out of everything and do everything for you and yes, fetch everything for you! Arggggg you short girls make me sick! And you are still not happy!
Lindsy Nix
said on 25/Jul/11
I can understand a lot about how you feel because i too am only around 5ft. tall as well and i have hated it since i was little. Hated not being able to reach things on the top shelf and having brothers that would hold things above your head and make you jump for them and than laugh at you because you where still to short to reach it.
Lindsy Nix
said on 25/Jul/11
I know you feel Kristen I too am only around 5ft. tall and it is something that i have hated about my life ever since i realized that i was not going to grow anymore. I can image you have a hard time reaching things on the top shelf and people will hold things above your head and make you jump for them and than laugh at you.
emina
said on 22/Jul/11
@zarina yes i can confirm that from personal experience
Zarina
said on 20/Jul/11
Dont worry emina, I am sure quite a few men prefer giant women. Every pot has its lid.
emina
said on 16/Jul/11
@zarina yes,a women over 4 11 is a giant,i am 5 10 and a half,proud to be a giant
lourdes
said on 4/Jun/11
well its amazed , behind her height shes so beautiful inside and outside !!!
Freak
said on 5/May/11
OMG....dat makes me feel so happy....atleast sum1 out der in Hollywood is short........cuz im 15 and only 4'10"...:(
Mariah
said on 23/Apr/11
I am sixteen years old and i am almost 5'3". I haven't grown in a few years...is there still a possibility that i will grow a few more inches???
Zarina
said on 4/Apr/11
What height is clasified as a giant in women, onthe other hand? Over 5ft8?
Zarina
said on 4/Apr/11
@jamie-well said.
RD
said on 20/Mar/11
I grew 2.5 inches after 23, as measured by my Primary health Care Physician. It's an anomaly but it happens, research it. I did as I was completely shocked by the measurement.
Menace 195cm
said on 17/Mar/11
met her in Sydney, she is 5'1and totally smokin hot
Know
said on 6/Feb/11
Whether she's tall or short.. She is the most beautiful girl in the world.
TMiles
said on 12/Jan/11
Kristen Bell is 5 ft 1. I only know that because I went to a huge thing for african children in uganda in santa monica and she was there and I asked to take a picture with her, I am 5ft tall, she was like the same height practically. I was surprised. In the movies she looked taller. But nope she is short. She was wearing flip flops and all so enough with the articles I'm just going to put it out there, believe me whether I met her or not, either way, I did she nicely took a picture with me and she is the same height. I'm 5 ft.
dulce
said on 21/Dec/10
i dont belive an anything. i am just teling the truth. i am objectiv person who dont like fantasis and story made up. i believe in fact no in something or someone fantasies. if you want to believe in that belive but that is not the truth.
JEC
said on 20/Dec/10
I give up. Believe what you want.
dulce
said on 20/Dec/10
sorry for that name calling. but it isnt possibly that. and she had 21 or probably 22. and if you properly read article you will see that she didnt mean in past. you thik racionaly thinking when somebody ask you how tall you are you are probbably say in present no in the past. that is normally thinking. i wait in the end to heard that it is possibly that person in his or hers ages of 40 could grow. buy anyway that a small difference between 5.0 or 5.1. she isnt under that i think. and people probably sometimes lie about the true height. i know when i was 5.0 and when somebody ask me about my height i often knew to say that i was 5.1 and nobody notice that i didnt.
JEC
said on 19/Dec/10
Anon, thank you for clarifying. The only reason I'm assuming the height she mentioned in her story about the past isn't her height now, is that she recently has stated numerous times that her height is 5'1". So I am more likely to believe recent statements to name her height correctly now, than I am to believe that her past height is her current height. I think we are actually on the same page now. :)
dulce, there is no need for name calling. I actually grew in my twenties. I was NOT mis-measured. I grew 1.5 inches AFTER I was 20. I was a very late bloomer. It IS possible.
dulce
said on 19/Dec/10
jec you are very stupid. she said that when she had 21 or 22 year. she cant grow up. people who sad that they probably lies. if you come to doctors, doctors would tell you that person grows up in her tennege years when person had 14, 15 ,16 years. very small chances are that she grow in her 20 s. understend that. believe me it isnt hard.
anon
said on 17/Dec/10
i would never under estimate! I add on if I think I can get away with it or if I am feeling defensive, some people can make you feel really horrible about your height- don't need to give examples- just read some of the comments made here. My point is that you were assuming because of the past tense that she wasn't referring to her present height. she might be 5'1 she might be 5'. I don't know, but equally if you are starring alonside other actresses who are the same height as you and they claim 5'1 or even 5'2, I would be claiming the same.
incidentally she seems bang on with Christina A at burlesque premieres.
JEC
said on 10/Dec/10
Anon, I'm confused as to why you are arguing with me. I was replying to someone else's comment(s) that they believe Kristen is that height (5 feet) TODAY because of what she said in that article. However, her quote in the article was referring to her height at a time IN THE PAST. Yes, it is possible she is still that height now, but considering that she has repeatedly said recently that she is 5' 1", we can't accurately assume that she is 5 feet now based on this one story referencing herself almost 10 years ago. You actually argued my point for me. It is a story from THE PAST, in which she was then 5 feet. That does not necessarily mean she is 5 feet now. Her own twitter account states, "5'1 is the new 6'2" in her bio section. Since it is in this bio section, it is reasonable to assume that she is referencing her own height as 5' 1". But remember, that's what this entire website is about: assumptions. We assume people know their actual height, we assume people lie or tell the truth about it, and then we assume we can estimate height based on looking at pictures.
I do not know her actual height. I am ASSUMING that the multiple times she has mentioned her height as 5' 1" recently outweighs the one reference she made to her height about 10 years ago.
As for you giving different answers to your height to different people, then isn't also possible that this one time she referenced herself, she was underestimating her height? See what I mean? We can never truly know a person's height unless we measure for ourselves. Like I said, I am measured at 5' 1.5" in my bare feet, but some people guess me as shorter, and some as taller. We are all guessing.
Brad
said on 9/Dec/10
As listed, literally the same height as Christina in Tokyo last week, a real shrimp with the guys even in Aguilera footwear.
anonymous
said on 24/Jun/09
anyone know how tall annalynne mccord is:
Click Here
Johnny
said on 10/May/09
She is the height, but her body is nicely proportioned so it doesn't make her look like a little person or stubby at all.
McLovin
said on 10/May/09
She is shorter than Mila Kunis in Forgetting Sarah Marshall and looked quite short in the movie Gracie's choice. So 5'1" is just right. She wears her height very nicely though. She doesn't look really small unless she's on screen with a taller person. Good actor
5 ft 3.2
said on 22/Jan/09
Short! But she has long legs...for her height. Makes her look about 5'3"
Kokapetl
said on 19/Jan/09
She looks closer to 4'11-5' to me.
In this pic with Will Arnett (where she's wearing flat shoes), she is clearly at least 14 inches shorter than him, and he's even leaning over slightly:
Click Here
Arnett is about 6'2", so Bell must be about 5', if not smaller.
Like most actresses, she probably just knocks her height up a bit for the benefit of the public.
Missy
said on 25/Nov/08
Standing next to 6 ft 1in Zachary Quinto in this week's episode of Heroes, she's definitely having to crane her neck up to look at him. There's probably about a foot between them (he's slouching a little and I think she's in heels), so I'm guessing five one is about right. Still, thought she was at least five four.
Realme2008
said on 16/Oct/08
She is definitely 5'1". If she were any taller she would tower over Hayden in Heroes or you would be able to spot the difference. There is only a half inch to one inch difference between them, and Kristen genuinely is this tall. Watch "Forgetting Sarah Marshall" when the yoga instructor says to her, "I thought you were taller. You look taller on t.v." She replies, "I'm not." 5'2" is way too much for Kristen. Anna she looks almost as tall as Glenn in the picture, because she is wearing heels in this picture, and Glenn in kneeling down. He would tower over her if he weren't doing so.
anonymous
said on 16/Oct/08
i watched forgetting sarah marshall and i would say her height is 5 foot 2 because she looks short and petite. In heroes she's about a cm shorter than hayden penetierre. She looks tall as patricia heaton from everybody loves raymond.
Anna
said on 14/Oct/08
She CANNOT be 5'1.She looks almost as tall Glen,true hes kneeling down a bit so 5'4-5'5 is about right.
M.P.
said on 7/May/08
Wow, that's shocking... I'd figure she was always around 5'4" or so. But 5'1"? That makes Sarah Michelle Gellar taller than her.
Anonymous
said on 27/Apr/08
wow..5ft 1...i thought she was taller...in heroes she same height with hayden...are they at the same height?..hey..watch out..im smaller than her.maybe few inches....well, im asian...so,most of the Asian people are small...or...petite..:)...
so..sarah,there is people so short in the world...it just that u havent seen them..:)...
tall guy
said on 10/Apr/08
she looks to be a hobbit in this pic from 4-10-08
Click Here
glenn
said on 9/Apr/08
5-1 seemed low.but 5-5 no way.i wouldve guessed 5-3.but her footwear fooled me i guess.
cartal
said on 5/Apr/08
I think she is 5"5 because she looks the same as me near my best frined who is 6"2
glenn
said on 30/Mar/08
thanks xander.
Xander
said on 28/Mar/08
Hehe Cool pic! That the way it is Glenn! ;) 5ft1 or 2 seems correct!
glenn
said on 25/Mar/08
thanks random person.and for backing me.its clear im bending alot,but some here are blind.
Random Person
said on 25/Mar/08
Anonymous, Glenn is clearly bending a great deal. He says he likes to bend in with the shorter girls so he can get closer. If he straightened up, it looks like he'd have a good 6 inches on her. Plus she could be wearing heels. So somewhere between 5'1" and 5'2". Nice picture, Glenn. She's got a really goofy smile.
Anonymous
said on 25/Mar/08
5'8 must be really short because a little person being 5'1 is almost seeing eye to eye with a 5'8 guy
Charliemoto
said on 25/Mar/08
wow glenn you're bending a lot here, anyway she never looked anywhere over 5'2 to me.
5'1 or 5'1.5 is ok.
Marisa
said on 21/Mar/08
Askmen.com has her listed as 5'4". I knew that wasn't right. 5'1" seems about right.
glenn
said on 13/Mar/08
photo coming.
alexis
said on 13/Mar/08
Click Here
..Dats her wid 6'2" dax shephard...
Robert
said on 6/Mar/08
I love fact that she is only 5`1. I am a smaller guy so smaller girls work better with me. Plus I love her. She is the most beautiful and talented actress in the world.
sarah
said on 19/Feb/08
I didnt think people could be so short, big mistake i guess..
brett
said on 8/Feb/08
it's hard to tell cause I was looking at several pics of her and hayden and in one pic it showed hayden several inches taller than her and other kristen is taller
eleas
said on 19/Jan/08
Comic Foundry interview:
And talking about Forgetting Sarah Marshall, how does that even work with Jason Segel, who is, like, 15 feet tall and you
Tessa
said on 12/Dec/07
She looks small but i had no idea she was 5 ft 1. Thats my height , & its absoloutly tiny. Good on her.
Gaia
said on 25/Oct/07
Look at this screencap.from veronica mars,kristen seems 5'3'',but she probably has 2 inch heels max...i think is accurate 5'1''.
Click Here
Click Here
Anonymous
said on 1/Oct/07
If Hayden is 5'0 then there's no way Kristen is 5'1. Here is the two of them pictured together. Yes, they're both in bowling shoes. Still a bit of a height difference.
Click Here
D@!% Good
said on 9/Sep/07
Here with, not so tall, Taye Diggs.
Click Here
She's so beautiful, take it from me ladies, you don't have to be 5'8" and super skinny to be attractive. She'd take my money any day ;)
Victorian
said on 12/Jul/07
Amanda Seyfried (5'2.5") towered over in heels on Veronica Mars, if I am not mistaken (so many of those young blondes these days.). In heels of course. 5-1 is very plausible.
alex
said on 7/May/07
it said on E! aswell that she was 5ft. but i think 5"1 sounds better.
Viper
said on 22/Apr/07
I agree that she doesnt come off as short as 5-1.
Gabbie
said on 21/Apr/07
I am a big fan of kristen bell. I think that it is sort of weird that she is only 5ft 1.I mean I have always noticed that she is kind of short but I thought she would be taller than me, a thirteen year old! but who cares how tall she is she is the BEST actrice in the word (I do not care what you think because she is!!!!!!!!!!!! P.S. I soooo hope that they do a fourth
season and up to like 12 seasons or more.
I also hope that they tell who killed Lily
Kane.
from the bigest fan of Veronica Mars on planet earth.
LOVE,
Gabbie (The bigest fan of Veronica Mars)
Anonymous
said on 6/Jan/07
I'm 5'1", and I always wondered if Kristin was taller than me. It's such a relief to know she's the same height! I've never seen her in real life, but I have noticed that she often wears high boots on the show when she's walking next to taller people.
lc
said on 25/Oct/06
US weekly Oct23rd 'ive got more junk in the trunk than most 5'1 blonde girls, and i like it'
jurzey
said on 17/Oct/06
I wonder what kind of lifts she wears in VM. She doesn't look that much shorter then that Wallace kid who claims he's 5'6" (so 5'7"+ in shoes) so she must be wearing lifts. But I think he's shorter though.. doesn't really look 5'6" on TV. Looks more like 5'5" tops.
belbrehon
said on 9/Oct/06
maxim march 2006 states she is 5'2" in the inteview "you're 5'2" what are the advantages of being pocket size"
nobody
said on 2/Sep/06
In your height description up there, you called Kristen 'Veronica' by mistake.
[Editor Rob: thanks for noting that]
J
said on 7/Aug/06
Look at pics on gettyimages with her anc Christina Milian who is 5'2 .. you can also see their heels. 5'1 must be correct!
VannyTownGirl
said on 9/May/06
umm... when did I state that I talked to her? It was in an interview... that's when she herself said she was 5'1.
EJ
said on 21/Mar/06
VannyTownGirl, had no idea you actually talked to her, and she told you she is 5'1". I just read the Bios not write them. Either way she is still petite.
Anonymous
said on 27/Nov/05
ocman, you've met her? I am jealous :-) Was she nice?
I think it's cute that she so tiny (and I think her height really is 5 ft 1 in, she is still intimidating as Veronica Mars. *g*
VannyTownGirl
said on 25/Nov/05
Chicklet... how can her bios that say she is 5'4 seem more accurate when SHE HERSELF as said she's 5'1?
chicklet
said on 10/Nov/05
All her Bios say she is 5'4. That seems more accurate.
thedude
said on 13/Oct/05
met kristen last week; she stood about 5'4 in heels, so, her height sounds correct
Anonymous
said on 27/Sep/05
I saw her in veronica mars in there she doesn`t look so short!Actually I am 5`1`` and besides other people from my class I am the tiniest!and I know how I look next to the poeple and she in the movie does`nt!and there is a huge difference! how this effect has made!
CelebHeights Editor
said on 25/Jun/05

She said in the Pitsburgh post gazette,
"A lot of people I've met or worked with on the show (veronica mars), they're all smaller...I'm 5ft 1"
ocman
said on 17/May/05
that sounds about right...I was an extra on Veronica Mars. I am 5'9 and she stood a lot shorter than me...it was a nice feeling. And yes, she is very attractive in person.