J. B. Smoove's Height
6ft 2 (188 cm)
Jerry Angelo Brooks is an American actor and comedian, known for appearing in Curb Your Enthusiasm, The Millers, 'Til Death and films Spider-Man: Far From Home, Almost Christmas, Hall Pass, Uncle Drew and Barbershop: The Next Cut. A 2008 NY Times article described him as
"A gentler jester, a 6-foot-2-inch comedian"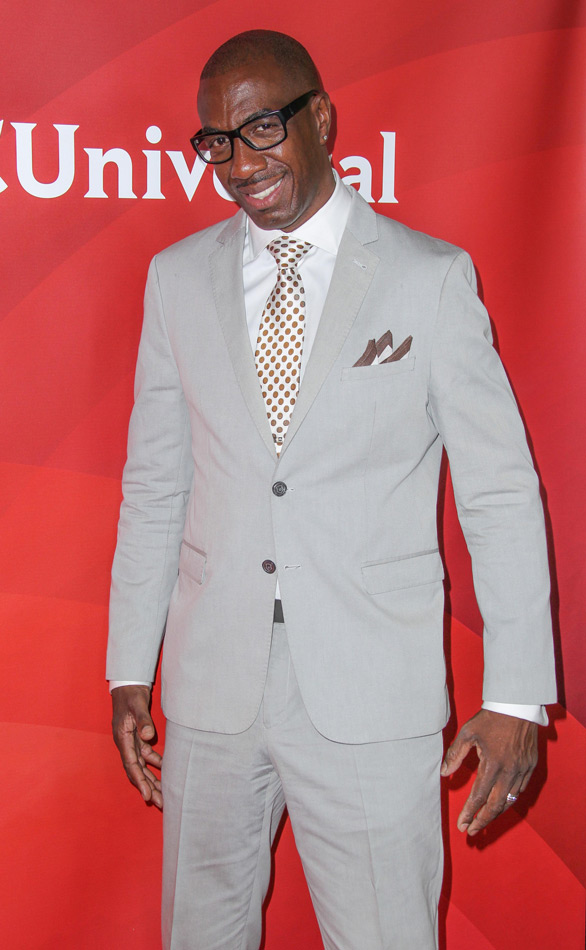 Photos by PR Photos
Add a Comment
14 comments
Average Guess (9 Votes)
6ft 2.06in (188.1cm)
Christian 6'5 3/8"
said on 18/Oct/20
@Pauley
"Yet"? I didn't know that he's still growing, lol.
Pauly Montgomery
said on 16/Oct/20
I would say 6'2" - 6'2 1/2" not quite 6'3" yet.
Dream
said on 12/Apr/20
Actually no. I take that back. He can look shorter than Terry Crews.
Dream
said on 12/Apr/20
He actually looked taller than Terry Crews, who was taller than Ryan Reynolds and Justin Hartley.
This guy could be a strong 6'2".
MrTBlack
said on 27/Jul/19
@Editor Rob
BTW Rob, you might want to save a google search when when you search "JB Smoove height" he's listed as 6'4"!
Mickie
said on 27/Jul/19
From Curb next to Larry David I would've said more of a weak 6'2" than a strong one, but he can look a solid 6'2" other times.
Miss Sandy Cowell
said on 27/Jul/19
@ Tall Sam - Hey, was it you who put JB Smoove's name forward?
When I read his name, I wondered if he looked as though he could live up to such a name. When I saw him, I thought, "Yes, he can!"
Cheers Tall Sam! Have a happy weekend! 😁👍
MrTBlack
said on 25/Jul/19
@Gman
Eh, Smoove wasn't standing up straight and looked a littler taller. I think 6'2" or 6'2" and a bit is probably his height.
Tall Sam
said on 25/Jul/19
Thanks for adding. I'd say with Starr he looked around 1.25 to 1.5 inches taller, which makes sense as Martin is listed as 6'0.75". He looked usually around 3 to 4 inches taller than Larry David. I think 6'2.25" might be possible but I wouldn't go much higher for Smoove.
Click Here
Gman39
said on 24/Jul/19
I was surprised he seems about the same height as Evander Holyfield, I thought J.B. would more clearly edge Evander. If you google the two of them, images come up, not perfect pics for judging height though.
MrTBlack
said on 24/Jul/19
@Mickie
He was noticeably taller than 6'0 3/4" Martin Starr so definitely wouldn't rule out fractionally more than 6'2" but yes, 6'4" is too much for him.
Mickie
said on 24/Jul/19
He did look around this on Curb Your Enthusiasm. I've seen him listed as being taller but 6'2" makes more sense.
Chris Junior Hernandez 1990
said on 24/Jul/19
Smoove had Martin Starr by 1.5" in Spider-Man: Far from Home. Rob over listed Starr more than Smoove being 6'2.25".
Miss Sandy Cowell
said on 24/Jul/19
Oh, so J.B.'s an actor! I thought he might be a rapper, but an actor means I have a chance to see him in something some day soon.
I'll look for a guy of SIX FOOT TWO TALL!