Jack Lowden's Height
5ft 11 ½ (181.6 cm)
British actor, best known for roles in films such as Dunkirk, '71, England is Mine, Denial and TV series War & Peace. While doing his acting BA at the Royal Scottish Academy of Music and Drama, he listed himself as
"Height: 5' 11""
although in an rtve.es interview said
"I think a lot of pilots were actually my height. I'm 6 foot"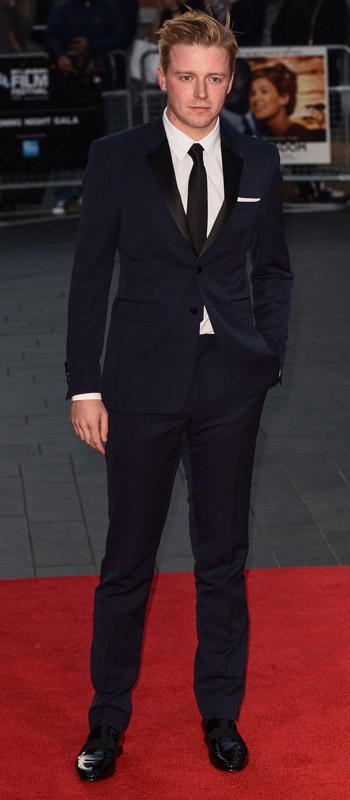 Photo by PR Photos
You May Be Interested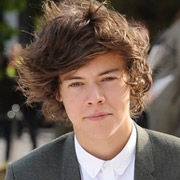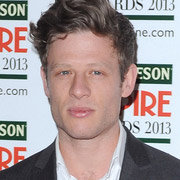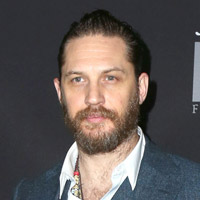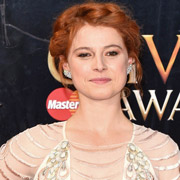 Add a Comment
26 comments
Average Guess (45 Votes)
5ft 11.58in (181.8cm)
slim 6'1
said on 12/Jan/21
181 much more likely than 182
Slim 6'1"
said on 24/Oct/20
177 Harry styles
181 jack lowden
Leesheff85
said on 22/Oct/20
I agree slim 5ft 9.5 for harry and 5ft 11 for jack
Slim 6'1"
said on 7/Aug/20
less than 2 inch difference between hary styles
Slim 6'1"
said on 7/Aug/20
182 on a good day. 181 normal low like chris nolan. just missed out on mighty six foot at 5 11
Mark Allan
said on 19/Jun/20
Rob, This guy seems to me like a 183cm guy he wasn't too much shorter than The Rock in family of fighters the WWE based movie starring The Rock and Vince Vaughn I would say there was a 2.5 inch difference between him and The Rock knowing that The Rock is 189cm I'd estimate Lowden as 183cm but hey not gonna question your judgement if you say he's under 183cm then he probably is

Editor Rob
I haven't seen enough to think he is a full six footer.
Vsquad
said on 20/Dec/19
I think Jack is 6ft. He was clearly taller than Harry Styles throughout the entire Dunkirk press tour, and Harry was wearing his usual high heeled boots in every single one of their photos together.
The fact that Harry also claims 6ft should be telling enough. If he couldn't edge out Jack even with his footwear advantage, that proves Harry is everything south of 5'11 barefoot.
FE
said on 4/Feb/19
@Editor Rob,
U sure about this Rob?
Click Here
Click Here
Click Here
Click Here
Click Here
Click Here
James McArdle (5'10"-11" range Maybe?)
Click Here
Click Here
Click Here
Click Here
He claims 6ft in one of Dunkirk Interview, He definitely needs an Upgrade to 182 at least. 181cm is way too low for him.
What do you think Rob?

Editor Rob
5ft 11.5 is probably fair
Missy
said on 17/Jan/19
Very handsome guy! But I agree with 666. No way he´s not 6 ft. He has the proportions of a really tall guy tho, very long legs and slim built, so I guess that could be decieving. But he always holds up next to other men. Oh well. 5´11 or 6 ft, he´s very good looking, charismatic and a good actor. Looking forward to see more of him!!
666
said on 9/Jan/19
I don't think it's right. He seems way taller that that, more like 6 ft.
5'4 female
said on 6/Aug/18
I saw him in Calibre and thought he looked very tall. Surprising to find him listed under 6 foot! I think he's close to it. He was the tallest in the Dunkirk cast, save for James D'Arcy. Is 6 foot possible? Also, I'm interested to what people make of these:
With 5'2 listed Ophelia Lovibond (In flats)
Click Here
With 6'3 James D'Arcy
Click Here
With 5'7.5 Peter Mullan and 5'11 Jason Connery
Click Here
With 5'6.5 Laura Carmichael in possibly 4 inch heels?
Click Here
I don't know! I can't pin him down but it seems to me like he might be a little bit taller than listed if all the other people in these pictures are listed correctly

Editor Rob
5ft 11.5 is a possibility.
Anonymous
said on 19/Dec/17
This guy puts harry styles in his place
FE
said on 16/Nov/17
Mark(5'9.5 said on 24/Jul/17
Gives a slightly taller impression than Justin Timberlake.
I Agree! He does and also gives of that 6'3"-6'4" impression in that PR photo. I would definitely buy the 182 listing as he does look more 5'11.5"-11.75" range rather than 5'11"-11.5".
BTW i saw an interview that he claims 6ft.....
Slim
said on 24/Sep/17
Rob, average guess is creeped closest to 5'11.5", does this mean anything?
Editor Rob: it means an average guess from users is near 11.5.
Slim
said on 1/Sep/17
Proportions make him look 6'1". If Harry styles doesn't get his well deserved old listing, I'd request 5'11.75" for jack. Looks tall af.
Sarah
said on 21/Aug/17
He recently said in an interview during Dunkirk press that he was 6'. So I was say he's most definitely between 5'11 and 6'.
xaoxio
said on 8/Aug/17
I agree with slim
Slim 182 cm
said on 2/Aug/17
I take that back, he'd claim 6' if he was 182. He's just 181 at noontime, Harry styles in lifts failed to edge him out.
Animus
said on 25/Jul/17
It's unlikely he would claim 5'11", if he was truly 5'11½". He can certainly pass for it, though, which is why 5'11¼" makes sense.
Mark(5'9.5
said on 24/Jul/17
Gives a slightly taller impression than Justin Timberlake.
5'11.5"
xaoxio
said on 23/Jul/17
Id say hes 5'11.25". For now.
G 5'11
said on 21/Jul/17
This guy must be between 5'11.25-5'11.5, I'm actually seeing more 5'11.5" for him.
even
said on 20/Jul/17
hes a legitimate 5 feet 11 inches
Azuya
said on 20/Jul/17
Reminds me of Bradley James for some reason.
xaoxio
said on 19/Jul/17
Jack for sure looks that height. But we should keep an eye on him cause hes not that easy to pinpoint.