Jack Quaid's Height
6ft 1 (185.4 cm)
American actor, known for playing Marvel in The Hunger Games and for roles in Rampage, Logan Lucky and TV shows Vinyl and The Boys. He once claimed to be
"Six foot three"
.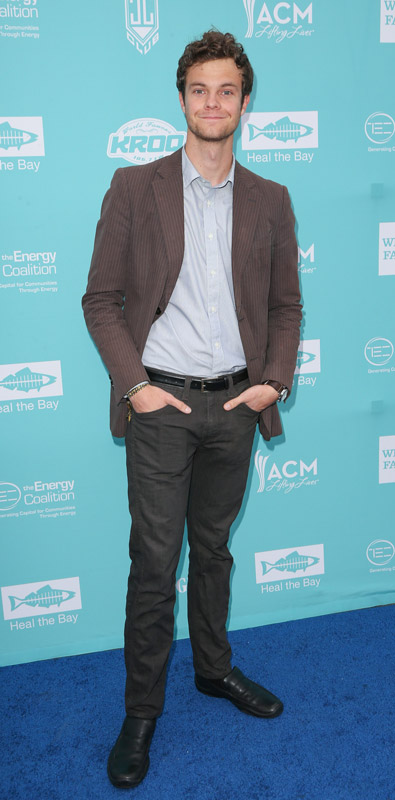 Photos by PR Photos
You May Be Interested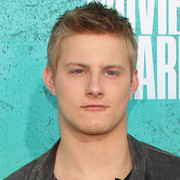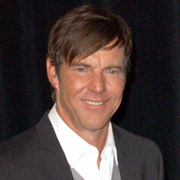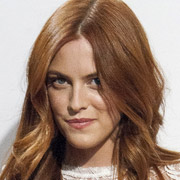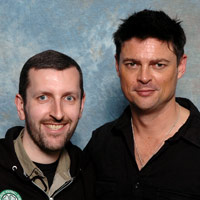 Add a Comment
33 comments
Average Guess (22 Votes)
6ft 0.92in (185.2cm)
The priest
said on 28/Jul/21
Shorter then billy butcher
Rampage(-_-_-)Clover
said on 23/Apr/21
I think at least 6ft1½ for this guy, can look 6ft2 even...
Rampage(-_-_-)Clover
said on 11/Mar/21
Yeah this guy looks easily more than 2in taller than his dad
In fact, I think he looks 6ft3 in this photo with Dennis!
Click Here
berta
said on 11/Feb/21
i dont get how the average guess is under 6´1? the guy look minimum 6´1. i dont think there is only 1 cm beetweej him and karl urban if we look at photos of them. i think this guy is legit 186. can look taller even.
Angora
said on 31/Jan/21
I'm pretty sure he's between 6'1 and 6'2. 187cm would be fair. I think suffers from bad posture.
Rampage(-_-_-)Clover
said on 15/Oct/20
I think 186cm for Jack is fair w/h his dad now at 179-180cm.
Rampage(-_-_-)Clover
said on 13/Oct/20
More than 2in on his dad
Vsquad
said on 8/Oct/20
Rob, The Boys page on Amazon Prime Video lists Jack Quaid's character as 6'1. Very interesting, and backs up your listing 100%. They would have had to get that from Jack himself in confidence, right? He could have easily told them he was 6'3 instead like in that one interview.
It also lists Karl Urban's character as 6'1. Honestly, I'm not too against it considering his character is supposed to be this big bad wolf type, regardless of it likely being a footwear listing.
Laz Alonso on the other hand is listed at 6'0, and Tomer Capone at 5'8.5.

Editor Rob
These figures might have come from just asking actors on set...though the 6ft 1 for Jack, he definitely pulls off a very lanky look at times.

At a glance I sometimes think the guy looks 6ft 2 range easily just on his own.
Crab
said on 26/Sep/20
Just finished the first series of The Boys. I feel he is more than 1/2 inch taller than Karl Urban, some scenes they looked close - but others he looked noticeably taller, like 6ft 2 range.
I think they intentionally tried to make Karl look bigger and him smaller, which is why his height seems to fluctuate so much. I'm going with 6ft 1.5in.
TheBat
said on 18/Sep/20
Always seemed 6'1" flat in real life. Have no idea why Jack claimed 6'3" when 6'2.5" Alexander Ludwig was much taller than him.
Vsquad
said on 11/Sep/20
I've been rewatching episodes of The Boys and it honestly looks like Jack is intentionally slouching in some shots next to Karl Urban. So I wonder if they're actively trying to make him look shorter than Karl on camera.
There's a few shots of Karl's footwear too and they don't even look that thick for boots.

Editor Rob
Playing 'wee' Hughie, didn't they insert a joke about him being six foot...I mean his 6ft 3 claim seems a bit much, but I haven't ruled out the chance of over 6ft 1 flat. Urban does match up well though, better posture at times too...
KH
said on 9/Sep/20
Not as good looking as his father but taller.
kingcrimsn
said on 29/Aug/20
Watching the boys rn, doesn't seem much taller than Karl Urban who's listed as 184.

Editor Rob
I believe Quaid does wear converse at times, Urban a decent boot.
Shayz
said on 26/Aug/20
Def not over 6ft 1 Urban seems slightly taller in every single shot with him in the boys
Rampage(-_-_-)Clover
said on 11/Apr/20
He looks more like Randy Quaid than Dennis
Rampage(-_-_-)Clover
said on 11/Apr/20
6ft1½ is arguable, if he claimed 6ft2 it wouldn't be too bad
Bard
said on 9/Aug/19
Another victim of the 2-inch rule unfortunately.
Lost fan
said on 7/Aug/19
I'm more disappointed in Jack's claim than triggered lol. I think Rob was spot on with his 6'1 listing. Jack only looked 2 inches taller than 5'11 Jimmy Kimmel, and even though he has footwear disadvanage against 6'0 Karl Urban, he shouldn't be looking shorter than him the way he does on their TV series together.
A 6'3 guy wearing converse isn't gonna look shorter than a 6'0 guy wearing any boot. Unless Urban has lifts which isn't the case lol.
Tall Sam
said on 7/Aug/19
On The Boys he looks pretty often quite even height with Karl Urban, though can seem to have a mild edge.
Importer
said on 6/Aug/19
@Redwing Incoming triggered forum members
Redwing
said on 5/Aug/19
Hey rob I was quite astonished by I think him claiming this height; what do you think though? Start from 2:25 so you get what the mans talking about it ends around 2:35.
Click Here

Editor Rob
Well, thanks for pointing out his claim...I would say it was a bit generous!
Piers
said on 27/Jul/19
Rob, in episode 4 of The Boys, Jack Quaid's character claims that he's "6 feet tall".
Could he be telling the truth? Maybe Jack could be 6'0.75 and rounds down, and allowed the writers to put that in?
They might just be trying to make his character seem smaller than Karl Urban's (as he's the hero/tough guy in the series), but I find it hard to believe. I feel like if Jack was truly 6'1, he'd rather say that in the script. Strange.

Editor Rob
That's interesting the character was saying 6 feet! He's got an appearance of taller though
Junior Hernandez 1990
said on 17/Apr/19
Strong 185cm not much over. 6'1 is very fair.
Colberto
said on 1/Apr/19
Looks about 185cm
Rampage(-_-_-)Clover
said on 22/Feb/19
186cm is fair. Looks a good bit taller than his dad
Redwing
said on 19/Feb/19
Rob could he be 186 cm or 187 cm?

Editor Rob
There's a chance of 186 range
Rampage(-_-_-)Clover
said on 21/Jan/19
I think he can pull of 6ft1½. Looks an easy 2in at least taller than his dad (not under 5ft11 today)
I'm giving him that and he's likely 6ft2 in the morning.
Canson
said on 20/Jan/19
Definitely not as tall as the elder
Rampage(-_-_-)Clover
said on 18/Jan/19
I think he actually looks more like a young Randy...more so than Dennis
Animus
said on 8/Dec/18
He looks solidly 6ft1 to me. On most days he's probably not below this mark even at night.
Rampage(-_-_-)Clover
said on 7/Dec/18
I'd have thought a bit more than this
Junior Hernandez 1990
said on 20/Nov/18
Def look about 4cm taller than his dad.
Sandy Cowell
said on 19/Nov/18
Ah! How sweet! I take it that Jack is the son of Dennis Quaid and has followed him into the acting business!
Jack even outgrew Daddy!
He gets 6ft1. 😉