Jacob Elordi's Height
6ft 4 ½ (194.3 cm)
Australian actor, best known for appearing in Netflix movie The Kissing Booth and The Mortuary Collection (2018).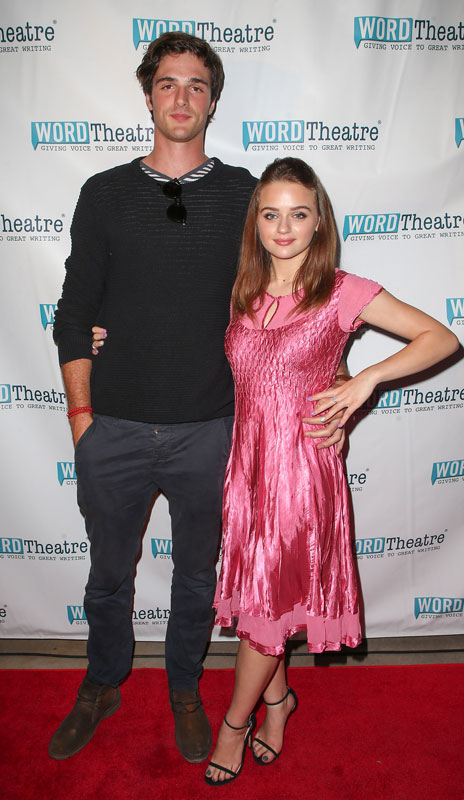 Photo by PR Photos
I was super nervous about telling people my height. So I used to try to pass as like Six-Two or Six-Three, but I'm actually Six-Five....cos people hear six-five and they go like You're a giant.
You May Be Interested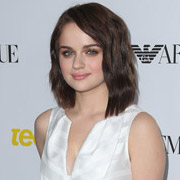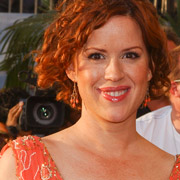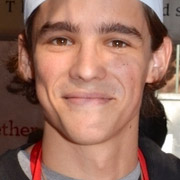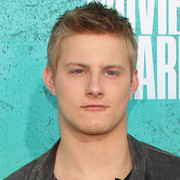 Add a Comment
43 comments
Average Guess (32 Votes)
6ft 3.72in (192.3cm)
Bobbyh3342
said on 11/Jul/21
6'3.75 he looks shorter than a 6 4 and change guy looks
slightly smaller rob
said on 4/Jun/21
5'6 range
Chris Junior Hernandez 1990
said on 5/Apr/21
I thought he look as listed with weak 5'2 Joey King.
Jed
said on 20/Mar/21
Looks barely taller than Noah Centineo full body photos of them together on the DM. He's wearing chunky running shoes and Centineo is in converse. Even accounting for posture I'm struggling to see 2", let alone 4.
Canson
said on 16/Feb/21
Maybe 6'4.25 would be better start. 6'4 is even closer He doesn't look a 194-195 range guy. More like a 6'4 guy
Rampage(-_-_-)Clover
said on 15/Feb/21
And I just saw his quote where he actually tried to lower himself to that...well Im sure he'd be glad to know that I'd be fooled into thinking he was shorter!
Rampage(-_-_-)Clover
said on 15/Feb/21
Ok this guy does not give a 6ft4+ Impression at all in that photo..Heck Im not even sure I'd have said 6ft3 if someone asked me to guess his height....I get more of a 6ft2 impression from him here!
Don't misinterpret me, I'm not saying he isn't this tall...just at a glance does not appear the way a typical 194cm dude looks
recapa
said on 17/Nov/20
maybe a solid 6ft4.
Andrea
said on 17/Aug/20
Interesting claim. Not sure about a big 6'5, but 6'4+ isn't hard to believe.
Ivanito
said on 12/Aug/20
In a scene where he stood in front of zakhar taylor in kissing booth 2..he did look near 4 inches taller with similar foot wears..I'd peg him at a little over 6'4"
Mimi
said on 9/Aug/20
Rob if I'm wearing the same heels as Joey in the photo above and I'm 172cm how would I appear next to Jacob?

Editor Rob
maybe between nose and eye range.
Newgun
said on 31/Jul/20
Rob, Jacob's google profile is 193cm. and he recently said that he is 195.5cm.
maybe his agency wrote lower than his real height in profile?

Editor Rob
He probably did claim 6ft 3 at one point like he suggested in that video, but maybe is near what he claims, over 6ft 4 anyway.
Jamie
said on 31/Jul/20
Rob, in a latest video of Jacob on YouTube he's now claiming to be 6'5". It's 2:35 in the video where he talks about his height.
Click Here

Editor Rob
that's an interesting quote he gave about lying and claiming 6ft 5...I mean he looks a very tall guy, could he be barefoot 6ft 5, I'll have to look at him.
Alex1.1
said on 24/Jul/20
He's clearly a tall dude I would say 6.3ft?
Canson
said on 5/Jul/20
@Hanov: after seeing more of him maybe that's correct. I don't see the 1/4" less as I indicated but I can see A being a good possibility. So maybe 6'3.75". But I use that range because I've seen some of his footwear. So going off that 6'3 7/8" would be his midday/lunchtime height if he's 6'3.75 afternoon
Hanov
said on 2/Jul/20
@Canson
6'3 7/8 is a shoot in the point
Hanov
said on 2/Jul/20
He pass like about a 6'5 guy.
Canson
said on 18/Jun/20
@Jamie: A range imho or even 1/4" Lower in each direction
Jamie
said on 17/Jun/20
Rob, which one would you say is the most fitting for Jacob?
A). 6ft 3 ¾ (192.4 cm) - 6ft 4 (193 cm)
B). 6ft 4 (193 cm) - 6ft 4 ¼ (193.7 cm)
C). 6ft 4 ¼ (193.7 cm) - 6ft 4 ½ (194.3 cm)

Editor Rob
Could be a B range for him.
kanee21
said on 5/Jun/20
I would guess that he would be taller than six four but the fact that he's only ever pictured with short people and no other credible celebs over six two I would have to leave him at a flat six four.
Jam Cherry
said on 4/Jun/20
193 cm is a strong possibility he's very very tall
Kobe4ever
said on 2/Jun/20
Hey rob who do you think would be taller out of Elordi or Momoa

Editor Rob
Elordi can seem quite a towering guy in photos, if anything I wouldn't be surprised if he was a tiny bit taller.
Sangze
said on 8/Dec/19
Me and my husband met Jacob last year my husband is six two and Jacob was a solid inch taller
Wendel38cart
said on 4/Dec/19
I don't think he'd look far off Rob Gronkowski
Kane 21
said on 1/Dec/19
Why do I get a 6'6 impression from Jacob?
Hey Rob do you think Jacob would be closer to 6'6 rather than 6'4? Personally I find Jacob to be at least 6'5 or at least 6'4 and three quarters.

Editor Rob
His physique can make him look above 6ft 4, it's not exactly ruled out the possibility.
Aus
said on 1/May/19
He could also hit a solid 6'5" out of bed
marcomiman
said on 21/Feb/19
Okay trust me guys, Jacob was in my grade at school in Brisbane during grade 12. Trust me when I say he is a comfortable 6'4" barefoot, easy. Usually walked around school at 6'5"ish in shoes. No joke
TheBat
said on 15/Nov/18
Yep a true 6'4" man.
Junior Hernandez 1990
said on 13/Nov/18
6'3.32 is insane. 6'4 at least.
Jason25th
said on 5/Sep/18
Very tall dude
Junior Hernandez 1990
said on 27/Aug/18
I can see 6'4 now.
Andrea
said on 16/Aug/18
Although I should see him next to people I know better, somewhere in 6'4 range is quite possible... He certainly looks pretty tall in The Kissing Booth.
Christian 6'5 3/8"
said on 6/Aug/18
@Jesse Dumont
Kissing Booth had a relatively short cast so he looked massive. But I just can't see him over 6'4". Based on Joey King's 5'1.75" listing here, he looks no more than 6'4".
Jesse Dumont
said on 2/Aug/18
In that picture he looks 6'5" honestly, or at least 6'4", so it's clearly his good proportions, or is it? I see photos of him walking with his girlfriend Joey King on Google, and he looks to be at least 6'4". Would honestly and genuinely be surprised if he were only 6'3". He's gotta be waking up at 6'4" 1/2 or something and that's when those pictures are taken of him with his girlfriend. Interesting. My guess is at least 6'4".
Emmy
said on 15/Jun/18
He looked larger than everyone in the movie kissing booth, though not sure he could edge out Jared padalecki of Supernatural or Alexander skarsgard.
Rob, I wake up at a shade under 6 ft/6ft in the morning, might lose height to be 5'11.5 mid day and when I go to bed at night around 10pm I'm about my morning height. What
height should I claim
?
Agent Orange
said on 11/Jun/18
I do think he is over 6'3 . Agree that his proportions give off a taller impression. So 6'3.25 is my vote.
Steg
said on 7/Jun/18
Rob, how tall do you think his Kissing Booth co-star Joel Courtney is? [[
Click Here
Here]]

Editor Rob
At age 15 he claimed 5ft 9, how much more he grew I'm not so sure. Jacob certainly looks at least 6 inches taller.
Christian-6'5 3/8"
said on 6/Jun/18
@6ftMedium
Obviously not. He's too tall to be just 6'0"-6'2". If you see the movie Kissing Booth, he looks huge.
6ftMedium
said on 4/Jun/18
He looks 6-6'2 to be honest.
Canson
said on 26/May/18
I think the proportions make him appear taller than he actually is. 6'3.25 maybe at a low or 6'3" flat
Christian-6'5 3/8"
said on 24/May/18
Listed 6'3" throughout websites though.
Junior Hernandez 1990
said on 24/May/18
Look at least 6'3 5/8 to me.
Ruben Bosco
said on 23/May/18
Rob i've read that the real height of a person is the average between the height you have when you just get out of bed and the one you have when you go to sleep at the end of the day. Do you agree ?

Editor Rob

There's a height range, from morning to evening. Technically, any height you measure barefoot is a real height.

But to fit in with how most of the population measure, giving your height about 5-6 hours out of bed is quite reasonable.

I think Jacob looks a quite tall guy, I believe he could be nearly 6ft 5 out of bed.