Brenton Thwaites Height
5ft 11 ½ (181.6 cm)
Australian actor best known for roles in tv show Home & Away (Stu Henderson) and films such as Blue Lagoon: The Awakening, Pirates of the Caribbean: Dead Men Tell No Tales, Oculus and Maleficent. He was listed by his management agency as standing 184cm in height.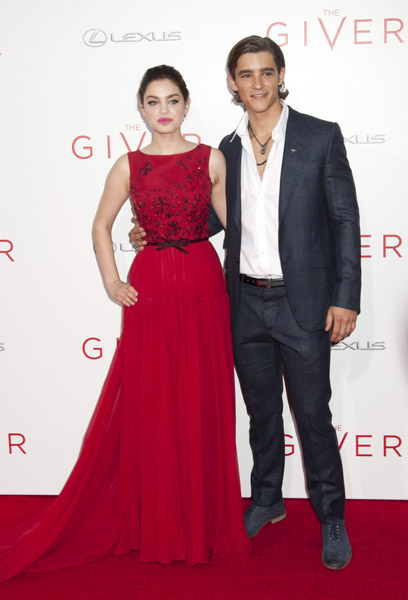 Brenton with
Odeya Rush
Photo by PR Photos
You May Be Interested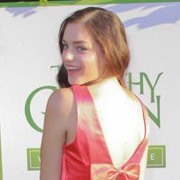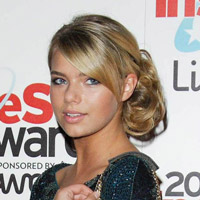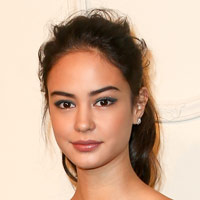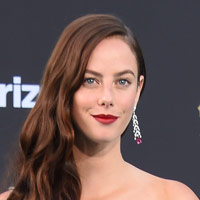 Add a Comment
34 comments
Average Guess (21 Votes)
5ft 11.55in (181.7cm)
mark thompson
said on 30/Jan/21
@Who ME usually long torso may make them look shorter and long legs make them look taller. thats usually why a 5'9 woman seems taller than a 5'9 man, an impression made based solely on their proportions as women tend to have longer legs.
Who ME
said on 16/Sep/20
He also has a very long torso, which makes him look taller.
the name's Sam
said on 8/Jul/20
I think he was about 182 cm in titans
Randon
said on 3/Feb/20
I think this site is always closer. Agree Google is all over the map--inflating, deflating. Thawaites probly near 6'? Seems just under, tho.
I am 188cm
said on 10/Jan/20
Over 5'10 and under 6'
Nik J Ashton
said on 1/Nov/19
He is exactly average for an Australian actor on celebheights!

Editor Rob
The average australian actor does seem on the taller side!
Ethyn
said on 10/Aug/19
Looks 6 ft (1.83 m) in my book.
Jammes
said on 28/Dec/18
Have you had a chance to watch Titans? I wonder how Tall Curran Walters is who plays Jason Todd,the second robin, I guess 5'8

Editor Rob
He can look around that height with Brenton.
Ian555
said on 15/Dec/18
Google changed his height to 6' 0", which is much more accurate than 6' 2". Why does Google inflate some celebrity heights like that even though they claimed something different that's always confused me.

Editor Rob

If somebody on another site says 'celebheights listed this celeb at 5ft 10', most people can easily see that celebheights=rob, a real identifiable person who can be seen to have spent a lot of time and money on his resource.

But I'm not sure who edits Google knowledge panels though. Could be anybody really, even an algorithm...I personally wouldn't attach credence to an anonymous person who I've no idea who they are or what sort of knowledge they have on a topic.

Csimpson6ft
said on 23/Oct/18
@Bobby he does have the proportions of being tall but I think 5ft 11.5 seems plausible for him, I wouldn't even rule out 5'11.25 either to be honest, but I guess with the right build and proportions the 5'11 zone could pass for being tall or at least tallish or above average.
MAD SAM
said on 21/Jun/18
Why has google listed his height at 187 cm lol, he looks in 181-181.5 cm range
Myself
said on 26/May/18
Hey Rob. Could he be 184 out of bed? Maybe he measured at that time, just short of that, and rounded up?

Editor Rob
I wouldn't rule 184 out of bed out.
Bobby
said on 3/Jan/18
Hey Rob, can you add that he was also in Pirates of the Caribbean: Dead Men Tell No Tales? He had a leading role as Henry Turner opposite Kaya Scodelario as Carina Smyth (The daughter of Blackbeard).
Anyway, when I saw him in the film, he looked 6ft to me. He definitely looked tall.
MD
said on 31/Aug/17
Is crazy to me that his main listing on the internet at the moment is now 6'2".

Editor Rob
it's 1.5 inches taller than his own claim of
184cm
.
oliver
said on 8/Aug/17
He could be only 5ft 11. Looks just one inch taller than Karen Gillan.
xaoxio
said on 27/May/17
Rob, take a look at him with Javier Bardem. Is Brenton Thwaites marginally taller?

Editor Rob
tough to tell, Javier looks to have a bigger head than Brenton, but they do look quite close, I could see how Brenton can give a taller impression though.
berta
said on 5/May/17
probably close to 184 out of bed and close to 182 in the evening
Josh
said on 3/Mar/17
Google has him at 188cm now lol
TJE
said on 29/Sep/16
This is the absolute most he could be
MaskDeMasque
said on 5/Mar/16
He looked about an inch, maybe an inch and a half taller then 5'9.5ish Mcgregor. so 5'10.5-5'11 range id say. He only looks slightly taller than average in films.
Dannn
said on 23/Dec/15
He is shorter than Jeff Bridges who is 185cm tall apparently. Put him at like 178cm, 180cm at best.
xaoxio
said on 20/Sep/15
Rob, please, check this guy again cause something might be wrong with his listing(
Click Here
). Is he really 182? maybe more 181cms? Have you checked main Australian casting directory? Whats his height, what you say?

Editor Rob
yes he's on Showcast at a whopping 184cm.

With karen gillan I never thought he could look anywhere near that tall!
WhoCares
said on 14/Jul/15
lol Google has him as 187cm ))
Watching "Son of a Gun." He is being measured in prison:
182 cm in shoes and with his long hair
Will most likely be 180-181 barefoot and bald
TJE
said on 11/Jun/15
Odeya must be wearing some monster heels.
MD
said on 16/Apr/15
5'8.5" is an even more ridiculous estimate than 6'2".
Danny
said on 14/Apr/15
Please folks, 6'2"!! . Nor does he have a slim build . In blue lagoon he wasn't chunky but he was supporting a bit of baby fat. Little definition. Further more he is short limbed with thick muscular thighs and shoulders and a hard muscled butt. You can see this in 'Son of a gun'.in this movie They also take his mug shot which puts him at 180 .plus. but the angle of the shot was looking up at him. If the shot was taken at the same angle looking down , he'd be 162. Hes got a V shaped body. Looks like he's been surfing al his life.
When guys say that guys built like brenton are slim Or skinny. They inevertably are over weight orypu guys got simply soft. You guys got it rite. 5'8" 1/2 feet. Not 6'2".
Hypado
said on 15/Feb/15
I Watch the movie Oculus (2013)
Karen Gillan - 178cm / 5ft 10
Brenton Thwaites - 182cm / 5ft 11.5
MarcusTheSwede
said on 25/Dec/14
TJE: ok yes u think so I stick with 179 he is slim build and next to Ewan McGregor in 2014 movie Son of Gun didnt look over 179 but we have diffrent opinion I stick to 179 :)
TJE
said on 23/Aug/14
Well, when standing alone in Oculus, he didn't seem that tall like 179-180, but he still looked taller than Karen. He had her by, at the very least, a solid 3 cm. 179-181 is his range.
MarcusTheSwede
said on 21/Aug/14
TJE: Ok I think he was about same height as Karen Gillan in Oculus I really cant see him more then 179-180 max he is slim build but next to Elle Fanning in Malificent I think personally that movie also showed he is not taller then 179 but one can have diffrent opionons thats why we are here for=)
Phantom
said on 8/Aug/14
I knew 187cm was a joke lol.
TJE
said on 25/Jul/14
@MarcusTheSwede
Saw the movie in theaters. He had a good 5 cm on Karen, though I do think Karen is more 177 than 178.
Anyways, looks closer to 181 than 182.
MarcusTheSwede
said on 29/May/14
He is about same height as Karen Gillan co actor in Oculus 179 at best. Look at the movie and also this: Just for the Records. Karen Gillans height here at Celebheight is way to generous. She is about 178 at best I think and look at picture below. Brenton is not taller. Infact he has a little bit thicker shoes as it looks and still not taller.
Click Here
SAK
said on 25/Mar/14
Thought he was taller.