Jaimie Alexander's Height
5ft 8 ¼ (173.4 cm)
American actress best known for playing Jessi on TV series Kyle XY. In film she can be seen portraying Sif in superhero movie Thor. On mediablvd.com she commented on her height, saying
"My voice is a little deep and I'm 5'9".
She mentioned her weight in Playboy 2013 as
"125 pounds"
and in 2015
"130 pounds"
.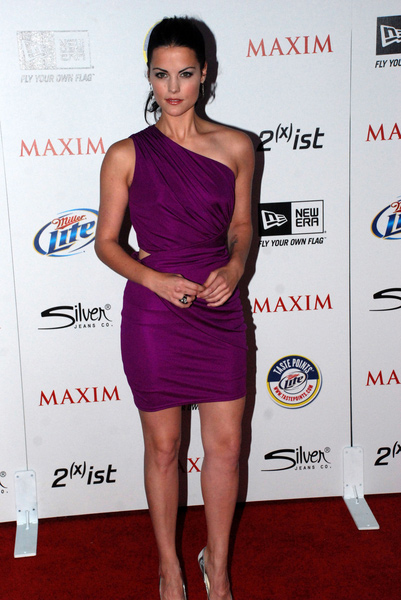 Photos by PR Photos
In reply to an article recently posted, I am actually 5"9. Most male actors are put on "apple boxes" to make them look taller than me. :)
You May Be Interested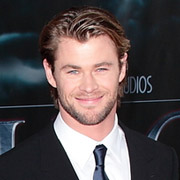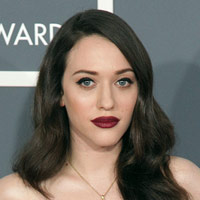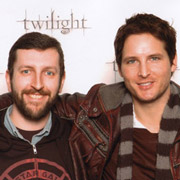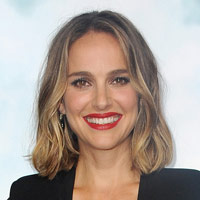 Add a Comment
30 comments
Average Guess (16 Votes)
5ft 7.98in (172.7cm)
Peter Sun
said on 25/Sep/20
I guess 175cm right out of bed, which is the exact height that she has.
p.s. In thor she looks like she's 5'8'', but some paparazzi took a shot of her in the morning at 9 am or something and she looks like she's 5'9''
Nik
said on 14/Aug/19
She's Rob's height!
Tam
said on 14/Jul/19
Maybe when she was modeling at young age she got in her head to lie about her height. She is no taller than 5'8. My brother met her a couple times and says they're identical height when she's wearing flats and he lies that he's 5'8 1/2 but I know (having measured him his whole life) he's 5'7 3/4 and that's the truth my dears.
Nik
said on 4/Jul/19
It's great that there are so many short male actors and I know that she will agree!
Junior Hernandez 1990
said on 24/Dec/18
175cm out of bed and typical 173cm before bed.
PAN BERRY
said on 16/Dec/18
Idk Rob I would say she's 174 cm or 5'8.5"
TheBat
said on 6/Nov/18
5'9" in the morning.
PJ
said on 2/May/18
Saw her last weekend shopping, easily 5'8 ... to my eye 5'8 and 1/2.
S.J.H
said on 15/Jan/17
I read up she had an accident few years ago during filming Thor: The Dark World she fell from heights and fracture her spine. I look through her picture before Thor she look at most 5'8.25 and her work after Thor: The Dark World she did look loss some height maybe 0.5" she look 5'7.5 to 5'7.75 but not 5'8 for sure. 172cm
S.J.H
said on 2/Nov/16
She can be 5'8 but peter facinelli had to be 5'11
Marc
said on 23/Oct/16
Why the downgrade?or am i wrong and you have listed her 173 all the time?
Editor Rob: I think from looking at her with Peter Facinelli I thought 173cm could be closer, certainly I don't see 175cm for her.
S.J.H
said on 21/Sep/16
@Az said on 13/Sep/16
That heel was not under 5" like you say she look 5'6 there next to 181cm peter (with dress shoe) so at most 5'6.5 a shout
Az
said on 13/Sep/16
Click Here
Jaime A is NOT 5'8". 5'6".
Oscar
said on 15/Jul/16
If she is 5'8 can you please exlane this photo
Click Here
?
Editor Rob: it's a tricky surface, I think there are a fair few photos of her in heels with Peter and being able to match him.
Az
said on 15/Apr/16
Um, no. Jaimie with 5'9" Angie Harmon. Jaime 5-5"-5-6.5"?
Click Here
Tipper
said on 27/Oct/15
Looks about 5ft 8 ish on Blindspot.
Hypado
said on 16/Oct/15
Jaimie Alexander's Height is 5ft 8.25in (173 cm)
Looks this in Blindspot.
ArjunaKorale
said on 13/Sep/15
Strikingly beautiful lady. I thought that she was around 5 ft 8 or just a fraction shorter.
barbara
said on 4/Jan/15
I would say she's around 5'7"
Hypado
said on 24/Jun/14
nexto to Peter, Jaimie looks 171cm
DMEYER
said on 13/Feb/14
arnie is at max 6 ft 1 shoes on he looks easy 1.5-2 in on her wearing 3-4in heels she must be 5 ft 10.75-11 heels on max 5 ft 8 barefeet if not 172cm
Chris
said on 20/Jan/14
She looks more than 2.5 inches shorter than Peter Facinelli:
Click Here
Steven
said on 28/Jan/13
Rob, if she is 174 how do you explain this:
Click Here
Look at the hills:
Click Here
Arch Stanton
said on 22/Jan/13
Wow, she's crazy hot. I like the fact that she has quite a husky voice and seems physically tough, makes her sexier.
DF
said on 1/Dec/12
If you look at the photo of Jamie Alexander with Peter Facinelli in this article (
Click Here
), she appears to be at least an inch shorter than him. Since he was previously confirmed at 5'10 on this site, that would make her about 5'6...
5'8.18758596
said on 23/May/11
She could be 5'9, Rob, she looks it next to 5'8 Russo.
Katie
said on 18/May/11
She looked massive next to tiny little Natalie Portman in Thor, and definitely stood her ground next to 6'3 Chris Hemsworth. If the girl says she's 5'9, give her 5'9, Rob!
AKK
said on 3/May/11
She stood up pretty well in barely visible height-increasing boots(they looked sort of like wedge-platformed soles. Similar to what WWE's Kane wears) beside the rest of the Warriors Three in Thor.
Maribel
said on 14/Feb/09
Maybe 5"8.5
Jamie
said on 23/Oct/08
I guess more like 5-8 1/2 or 1/3 minimum.