Jake Johnson's Height
5ft 9 ¼ (175.9 cm)
American actor best known for playing Nick Miller on the TV series New Girl. In film he has appeared in Let's Be Cops, 21 Jump Street and Jurassic World (2015).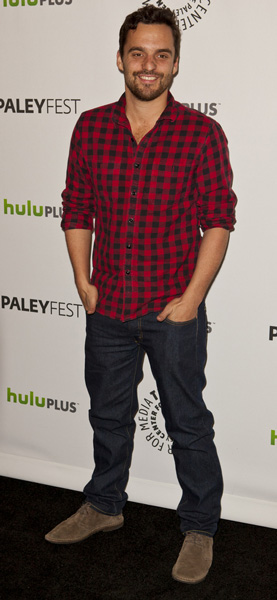 Photo by PR Photos
You May Be Interested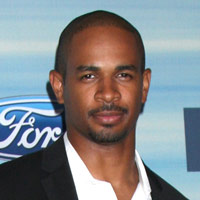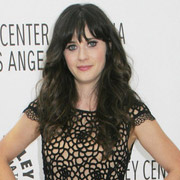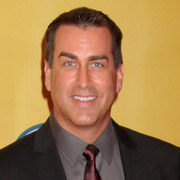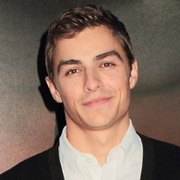 Add a Comment
21 comments
Average Guess (14 Votes)
5ft 8.55in (174.1cm)
MD
said on 30/Apr/19
@Rob,
He is very similar in height to Sam Rockwell and Jeremy Renner:
Click Here
Click Here
The guy isn't even 5'9", let alone 5'9.25"
c-mo - 176.2cm
said on 25/Apr/19
he looks like a 174cm guy in every way . I am a legit 176cm guy and I dont have the feeling that he is my height for some reason . he looks a bit shorter . sometimes he does look around 176cm but often times he looks rather 174cm sometimes even 173cm
Ben
said on 27/Dec/18
He claims 5'10" in this video but he looks nore 5'8" to me.
Click Here
I looked a good bit taller when I was measured 5'9 1/4 by the nurse pretty much 2 years ago.
berta
said on 16/Aug/18
i dont know id he is 176 cm. i thought maybe 174 cm
AJ
said on 17/Jun/18
Watching Tag and seeing him in everything else 5'9" max.
BT
said on 5/Sep/17
5'9.25 is an alright guess for him. How tall do you think Lamorne Morris is, Rob?
c-mo
said on 18/Dec/16
doesnt look 176cm to me . I think he is 173-174cm
MD
said on 27/Aug/15
There are definitely times when he doesn't look a lot shorter than Ron Livingston (currently listed at 5'10.5"), but at other times you get this:
Click Here
Orlando Bloom (5'10.5") is on the far end and even with the angles it's clearly he's quite a bit taller. He might be a solid 5'9", but I also think there is a chance he's as weak as being a weak 5'9".
It's also a possiblity that Ron Livingston is not quite his listed height.
WhoCares
said on 24/Aug/15
He really does not look 176 in Let's Be Cops. Looks very short among 12-14-year old kids and half-a-head shorter than Wayans. 172? 173?
STV
said on 5/Jul/15
Definitely looks a solid 5'9" and change when next to Ron Livingston and Olivia Wilde in this video.
Click Here
Rob, how tall would you guess the guy with the beige shirt to the right of Livingston is?
MaskDeMasque
said on 4/Jul/15
If Damon Wayans Jr is 6'1, then Jake is around the 5'8 region. 5'8.5 possibly. He's gotta be under 5'9.
Sal
said on 8/May/15
There were certain points where he was looking 5'11" in the movie with Damon Wayans Jr. but then in the premier photo's below he was looking more like 5'8" and some change
Rodj
said on 20/Apr/15
5'8.5 max He's really short than Damon Wayans Jr
Sammy Derrick
said on 16/Apr/15
SEX:Male.
HAIR:Brown.
EYES:Brown.
HEIGHT:5'10
WEIGHT:180LBS.
These are his characteristics according to the movie "Let's Be Cops"
He looks like the typical Caucasian male in the USA today.I would guess 5'9.25-5'10 range...
cole
said on 24/Feb/15
@MD: I'd guess Greenfield is nearer to Lamorne's height, about 174 cm, Jake can look maybe 1 cm taller.
MD
said on 3/Feb/15
Basically the same height as Jake, and Lamorne looks to be the shortest of the three, but they are all fairly close.
max greenfield/schmit?
said on 1/Feb/15
How tall is Max Greenfield? (Schmit from New Girl)?
surprised
said on 1/Feb/15
dont know why I thought this guy was 6 foot?
BD
said on 29/Dec/14
This guy is the definition of the average US male both height and look-wise.
MD
said on 26/Dec/14
Is he even this tall? With 6'1" Damon Wayans, Jr.
Click Here
Click Here
I really think he needs to start out at a flat 5'9", because that seems to be the absolute top of the scale for this guy. Really, I don't think any of the guys on New Girl apart from Damon are over 5'9". And, honestly, when the three shorter guys are all in similar footwear, Jake might even be the tallest by a smidge.
linke
said on 25/Dec/14
Let's Be Cops was surprisingly a good movie. I would have guessed 177-178 cms for him next to wayans jr