James Badge Dale's Height
5ft 9 ¾ (177.2 cm)
American actor known for roles in tv shows like 24 and The Pacific. In a 2017 CUIndependent interview he said
"I'm 5' 11''"
.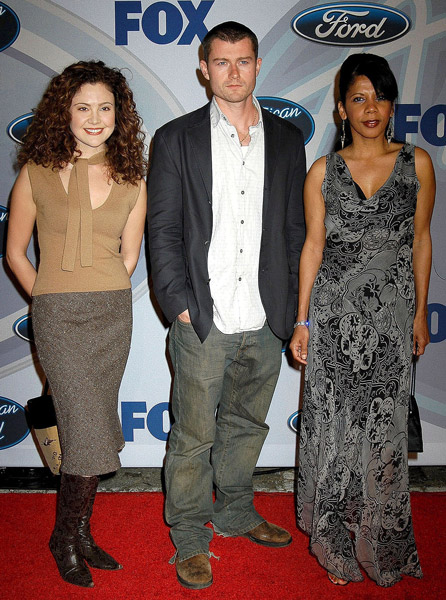 Photos by PR Photos
Add a Comment
19 comments
Average Guess (11 Votes)
5ft 9.39in (176.2cm)
Ross LaHaye
said on 21/Apr/20
If Dallas Roberts is 5'10" then James Badger Dale is 5'9". Moreover, Arliss Howard is possibly 5'7".
Bobby
said on 1/Jan/18
I can buy 5'10 for him, but those baggy pants need to go. Somethng more form fittitng would make him look taller.
The Karl
said on 19/Jun/17
Rob you are spot on 9 out of 10 times, but here I insist you're off by an inch! JB is a solid 5'9 1/2, but not quite 5'10. He's pretty good at boosting his height. Location shooting for WWZ, he was absolutely an inch and a half shorter than B Pitt. Great actor though, takes nothing away from his skill and talent.
Editor Rob: I had forgotten about James, but yes I can see at most 5ft 10.
Fe
said on 30/Aug/16
@Editor Rob,
Do u think he really is 179?
Barry Pepper
Click Here
Click Here
Guy Pearce
Click Here
Click Here
Michael Fassbender
Click Here
Max Martini
Click Here
I§ve been watching Iron Man 3 and i would never guessed him that tall! more like 177-178max. Guy Pearce and Max Martini looks a bit taller than him and looks the same as Barry. Seriously this guy always looks average to me.
What about 5§10§ flat? even a fraction under is possible
Editor Rob: he can look similar range to a guy like Guy pearce, so anywhere in 5ft 10-10.5 range could be argued. I can see how he looks 5ft 10 flat at times, other times I can see him near 179cm.
jd4540
said on 15/May/16
hung out with him, pretty cool guy, he was in a play with a friend of mine. I'm about 5' 8.5", guesstimate that he was about an inch taller than me tops
Bigjim83
said on 15/Apr/15
I was curious to see what this page said about his height. I recently saw him at a hole in the wall type bar with maybe 15 people in it. I'm on the taller side of 6'. And James badge dale was my height or slightly taller....he was wearing work boots though
Byron T.
said on 5/Apr/14
It's ironic, both James Badge Dale and Michael Fassbender both claim to be 5'11,'' yet the former is 2 inches shorter.
Gil
said on 13/Aug/13
Rashid and jtm = FOOL ! He is 178 +/- !
kevin
said on 12/Sep/12
was a bit shorter than fasbender in shame. 179-178cm
jtm
said on 2/Feb/12
he doesn't look 5'11. 5'9 seems more accurate imo.
Chris
said on 4/Aug/11
I've seen Dale in NYC. He was the shortest guy in his group. I'd say 5'9" was about right (I'm 6'0"). Damon is 5'8" or less since he met a friend of mine who's 5'9" and was shorter than him.
DMEYER
said on 10/Dec/08
he did have about 1 in on damon
dmeyer
said on 1/Oct/07
i agree about an in on damon so 5'10.75 close enaugh 5'11
sam
said on 1/Oct/07
Yes, he was in The Departed. Can't recall clearly, but he was slightly taller than Damon...5'11" seems about right.
dmeyer
said on 1/Oct/07
kiefer can look only 2 in under him so 5'9 with 0.5 in lifts for kiefer dale does look 5'11
[Editor Rob: did dale have a near scene with damon in departed?, I vaguely remember he had small role...]
D. Ray Morton
said on 8/May/06
King Kong Bundy: "Who's going to beat me? That Chris Candido? He's about as big as my leg."
Didn't know anything about this guy, but he looks like he was pretty small for a pro rassler. Sad he passed, though.
Frank
said on 6/Apr/06
Glenn he had an operation on his leg and a bloodclot formed and killed him
I read that on Obesses With Wrestling
Glenn
said on 3/Apr/06
How did he pass Louie?
Glenn
said on 2/Apr/06
He seemed 5-7.