James Earl Jones Height
5ft 11 (180.3 cm)
Peak height was 6ft 1 ½ (186.7 cm)
American actor best known for Field of Dreams, Conan the Barbarian, Sneakers and most notably Star Wars (as the voice of Darth Vader). In an interview in 2006 with Baseball Hall of Fame he said
"I'm six foot one"
, although in his biography when recounting a Newsweek description:
" 'He even looks smaller than his 6 feet 1.' [Actually, I'm 6 feet 2 inches tall.]' "
. A 1989 Gazette article described him
"At 6 feet 1 1/2 inches"
. Arnie once commented
"I was the smallest guy on the set during the first film. John (Milius) hired all monsters - James Earl Jones towered over me; so did Wilt."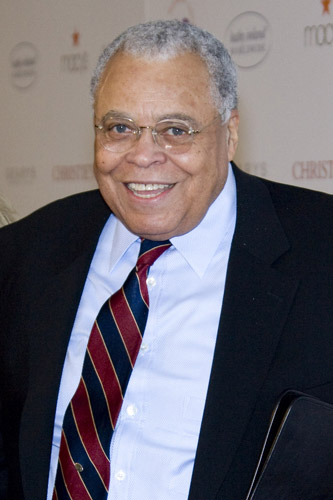 Photo by PR Photos
I'm 6-foot-1, so when I'm in shape, I qualify for a lot of athletic-looking parts.
I never encountered a lot of racial prejudice. Nobody has ever called me a nigger. Maybe because I'm 6-feet-1, a big guy with a big voice.
You May Be Interested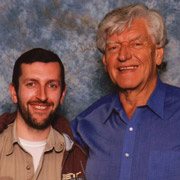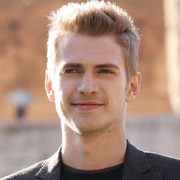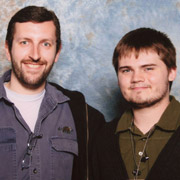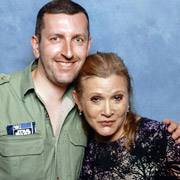 Add a Comment
68 comments
Average Guess (10 Votes)
Peak: 6ft 1.9in (187.7cm)
Current: 6ft 0.58in (184.3cm)
Tall In The Saddle
said on 6/Jul/20
Stills of Ali and Jones during the making of THE GREAT WHITE HOPE (1970) seem to indicate that Jones was a good 1.5" shorter. Same difference seen between the two in THE GREATEST (1977). Accepting Ali at 6'2.5", I would estimate Jones to be 6'1". By age 58, Jones looked to be dropping up to .5" to 6'1" Kevin Costner in FIELD OF DREAMS. I see Jones actually claimed 6'1" as his peak from time to time.
Rampage(-_-_-)Clover
said on 7/Aug/19
Rob, could 6ft1¾ peak be argued?

Editor Rob
6ft 1.5 is the lowest I think I'd argue, 6ft 1.75 is very possible for him.
Rampage(-_-_-)Clover
said on 7/Aug/19
Damn, really down to 5ft11!
Scary how Schwarzenegger whose 17 years younger has experienced similar loss
mrtguy
said on 18/Jul/19
OJ Simpson sounds a lot like him there's really no compariso
Tall Sam
said on 15/Jul/19
In Conan the Barbarian he looks a bit taller than Schwarzenegger in Jones's death scene.

Editor Rob
I recently found another quote from Earl Jones in which he did give 6ft 2, so he's given both 6ft 1 and 2.
179cm guy
said on 26/May/19
Rob, wasn't he just listed at 6'0 a month or two ago? When did you decide to downgrade him?

Editor Rob
Yeah, he is at an age in which he can look 2-3 inches shorter than his peak.
Danimal 5'9 3/4"
said on 17/Apr/19
Rhonda said on 1/May/14
Looks about 5ft10 these days. He was a few inches shorter than Jim Parsons in TBBT.
I agree. He's almost 90 now (5 years since your post) and he looks to be struggling with a flat 5'10" today.
Danimal 5'9 3/4"
said on 17/Apr/19
Rob, he's almost 90 years old. He's lost a lot of height since his prime. He's definitely under 6'0" today.
Canson
said on 30/Sep/18
@Rampage: you're right.
Rampage(-_-_-)Clover
said on 30/Jul/18
Canson, look at the photos of him in his 30's. You wouldn't think it's the same guy pictured above....
Canson
said on 22/May/18
He was a very heavy guy throughout. He may have lost a full inch just in a day
berta
said on 27/Mar/18
look at him with mark hamill and other short guys recently. i dont really think he is mutch over 180 cm anymore. maybe 181 if he stands tall
Guest
said on 17/Dec/17
For some reason his height on google is 2.03m lol didn't think that sounded right
Editor Rob: it's not, but when you employ shoddy programmer's you can end up with many mistakes.
Gonzalo
said on 11/Dec/17
In the film Coming to America he doesn´t look over 1`83. He was not much taller than John Amos
Rampage(-_-_-)Clover
said on 8/Dec/17
I think a weak 6ft2 in his prime
VicLions
said on 22/Nov/17
I would say at his peak he was about 6ft1 5/8 because in the Comedians, and in Claudine he appeared kind of tall. By the mid to late 1990s, due to his frame he might have slightly shrunk down to 6ft1 (185cm), and now at age 86 he is around 6ft0.
Rampage(-_-_-)Clover
said on 20/Jul/17
Rob, how likely is 6ft2 peak?
Editor Rob: arguable at times.
Rampage(-_-_-)Clover
said on 16/Mar/17
He actually was 1-2cm taller than Costner
berta
said on 6/Feb/17
he wasnt taller than kevin costner in some movie they were in together. 186 peak
jackson
said on 13/Aug/16
5'9" tops. I was next to him when he was in Seattle in the 90's
Judd
said on 2/Jun/16
I would put him at 6'1" peak and 6'0" today
Rampage(-_-_-)Clover
said on 7/Feb/16
186-187cm peak is beliavable
ThorKnappe
said on 8/Jan/15
Because of his body shape and maybe his "round" face, he always looked shorter, but he's clearly tall (and big).
Andrew M
said on 4/Oct/14
I nearly keeled over when I read he has a stammer! Unreal! He must have the best male voice in film, perhaps ever! Our own Tom Baker is one of the few others who come close to having a great speaking voice. If I had a voice like James when practising Karate, I wouldn't need to hit anyone - my Kiai alone would send 'em running!
Rampage(-_-_-)Clover
said on 29/Sep/14
A solid 187cm peak
Rhonda
said on 1/May/14
Looks about 5ft10 these days. He was a few inches shorter than Jim Parsons in TBBT.
Lenad
said on 30/Dec/13
its amazing he wasn't at least 6'3 though. Listen to how deep and commanding his voice was for crying out loud!
Rampage(-_-_-)Clover
said on 18/Dec/13
He still looked near 6ft2 in Field of Dreams when he was pushing 60.
Rampage(-_-_-)Clover
said on 29/Jun/13
182-183cm today, Rob?
[Editor Rob: he's lost at least 1.5 inches I think...182-3 is very possible.]
Balrog
said on 13/May/13
6'1'' range at peak for sure. Now he's 5'11'' range. Lost a couple inches.
Lenad
said on 6/Apr/13
6'0ish today. Peak could pass for 6'2
Rampage(-_-_-)Clover
said on 16/Aug/12
Right then, so 6ft flat is probably on the cards?
[Editor Rob: I'm going to give his peak 6ft 1.5, today he's certainly not over 6ft and could be under]
Rampage(-_-_-)Clover
said on 8/Aug/12
How about 187cm peak and 184-185cm today?
[Editor Rob: I might say 6ft 1.5 but today, I think he's lost more than a few cm]
Rampage(-_-_-)Clover
said on 1/Aug/12
Rob, do you think the 6ft1.5 might be nearer?
[Editor Rob: he's said 6ft 1 but I'm sure I read him claiming 6ft 2 aswell...maybe 6ft 1.5 peak is quite possible, but today he doesn't look anywhere near that.]
jake, 1.82 m/ 1.83 m
said on 17/Jan/12
Peak Height: 6" 1.25 (186 cm)
Today: 5" 11.5 (182 cm)
Mr. R
said on 17/Dec/11
I actually remember seeing him listed at 6-3.
maio
said on 16/Dec/11
6 ft 0.25 in/184 cm at his peak and 5 ft 11.25 in/181 cm today. In 'three fugitives' he wasn't taller than Nick Nolte, who was six feet...In 'field of dreams' sure he wore lifts because he's never been taller than Costner barefeet...
Rampage(-_-_-)Clover
said on 25/May/11
6ft0.5(184cm) today most likely...
Rampage(-_-_-)Clover
said on 24/May/11
He was taller than legit 6"1 Kevin Costner in Field of Dreams...that was 1989 so he would have been 60.
Rampage(-_-_-)Clover
said on 11/May/11
Actually Rob would 6"2 peak be possible?
[Editor Rob: in the late 60's he was being described 6ft 1 in articles, I've not seen for a while anything early in his career to say if he looked 6ft 2.]
Rampage(-_-_-)Clover
said on 2/Apr/11
6ft1.75(187cm) prime
6ft(183cm) today
Rampage(-_-_-)Clover
said on 21/Jan/11
6"2(188cm) peak
6"0.75(185cm) now
Anonymous 2
said on 29/May/09
Window, James Earl Jones is 78 years old. No doubt he shrunk.
Rusty
said on 15/May/09
Wow, I was watching Conan the Barbarian with the audio commentary and Ahnuld said this guy was 6'4".
Window
said on 9/Mar/09
I've eaten dinner with him. His son is shorter than I am, and he is shorter than his son, and I'm 5'10".
RP
said on 12/Feb/09
Run into him several times upstate NY. I'm 6'1.5" and he was barely up to my eyes. Definatley agree with the poor posture statement tho
Hugh
said on 25/Jan/09
6ft1.5-6ft2 peak?
deepestvoice
said on 16/Dec/08
Glenn, I can't remember the play, but it was years ago and on TV he looked around 6'2-6'3 at least on the stage
glenn
said on 1/Dec/08
well,you know,im a dummy,i saw him 2 years ago.i forgot.seemed barely over 6ft.in poor health and posture.
glenn
said on 30/Nov/08
i thought he was 6-3 myself in 1990.but he does or can look as low as 6-1.
[Editor Rob: maybe he's giving a current height when he said 6ft 1 and was taller, if he still looks 6ft 1 nowadays.]
adam
said on 30/Nov/08
Arnold Said in the CONAN - THE BARBARIAN commentary that Jones is 6-4. That wasn`t the case but I would say he is more than 6-1. He looked even taller than Arnold and he was taller than Costner.
Hugh
said on 20/Oct/08
6ft3 seems a bit of a stretch for James. Granted he did give the illusion of being that tall due to his large frame. He could've been 6ft2 20 years ago though.
Hugh
said on 9/Oct/08
He was a little taller than Costner who I'd say at that time was 186-187cm. 6ft2 might've been his peak height.
Ed(1)
said on 1/Oct/08
Jones looked a good 1.5-2inches taller then Harrison Ford in both Patriot Games and Clear and Present Danger, so I would've guessed 6ft1-6ft2! 6ft1 sounds good, but then Ford would need a downgrade.
Hugh
said on 21/Sep/08
James was 1-2cm taller than Costner. 187-188cm. Big Guy.
D-lurker
said on 17/Oct/07
If you listen to the commentary on the DVD of "Conan the Barbarian"..Arnold actually states, 6ft4 as james height..he really isn't that much shorter than sven ole thorsen in the movie, unless he was given lifts!.
John
said on 16/Dec/06
I work for the company that service's James Earl Jones house. I been there and met him. The guy is 6'1. Im 5'10 and he is taller than me.
Rub
said on 10/Sep/06
I met him at the Baseball Hall Of Fame, definitely appeared the same height as my roughly 5"11 brother, but he is pretty old.
Glenn
said on 5/Sep/06
Appeared 6-3 when I was 18.
Anthony
said on 4/Sep/06
I always thought he was, like, 6'3, but I think that's because of his big build as well as the fact he has a very impsing and thus larger than life presence onscreen. Badass actor as someone said, definitely one of my favorites.
D. Ray Morton
said on 8/Aug/06
Great pics.
ForensicNYC
said on 7/Aug/06
He came to the UK with Slim Pickens to do the B52 episodes of Dr. Strangelove. James looked tall but Slim was about 2" taller than him...
Click Here
Growing up in Mississippi in the 1930's...
Click Here
In his early 20's...
Click Here
D. Ray Morton
said on 1/Aug/06
Thanks, Rob. Interesting piece.
D. Ray Morton
said on 31/Jul/06
Rob, what is the source of that quote?
He looked slightly taller than Kostner in Field Of Dreams. JEJ is a badass. One of the greatest.
[Editor Rob:
source
]
Editor Rob
said on 30/Jul/06
Recently in interview,
"I'm 6-1 and know nothing about sports"
Elio
said on 13/May/06
In my own personal observations of his movies, I suspect James Earl Jones was taller than 6'1"... certainly 15+ years ago. More in the 6'2"+ range.
Frank2
said on 26/Mar/06
When I worked with him back on the film Swashbuckler he was at least 6'1". They had to put lifts in Robert Shaw's boots so he wouldn't look that short next to him. Jones was about Kevin Costner's height in Field of Dreams.
Anonymous
said on 24/Mar/06
I used to live in the small upstate NY town where J.E.J. dwells and have seen him many times , even had him online behind me in a store. I am 6'1" and he wasn't even close, maybe 5'10" and this was 10+ years ago.
[Editor Rob: yeah, he doesn't look as tall - With Winkler and Jason Alexander]