James Martin's Height
6ft 2 (188 cm)
English celebrity chef and TV Presenter. In 2006 Independent said
"I'm 6ft 3"
, also tried to claim
"6ft 4"
on a Dancing Show and in 2011 in a driving interview said
"I'm 6ft 2in."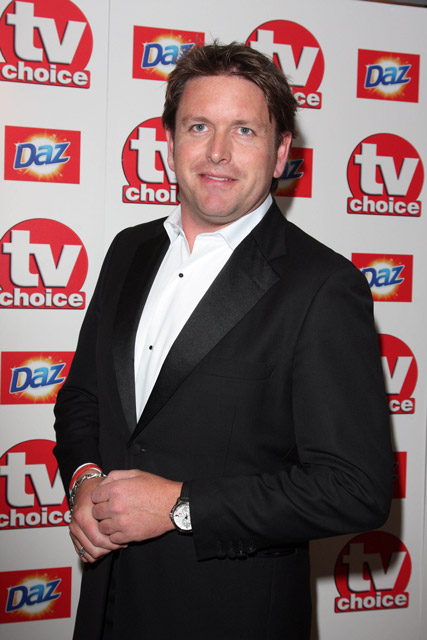 Photos by PR Photos
You May Be Interested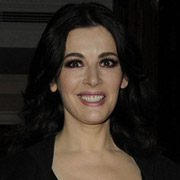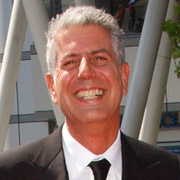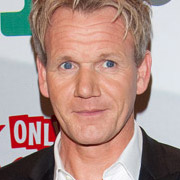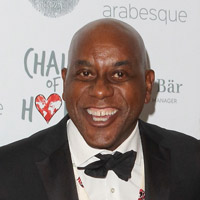 Add a Comment
27 comments
Average Guess (13 Votes)
6ft 1.94in (187.8cm)
Nik
said on 1/Jul/20
His 6'4" claim is staggering!
M.P.R.Stephenson.
said on 29/Jun/20
What the hell does it matter how tall this **** is,he's a bloody TV cook, not a star ! I only know that, because one of my daughters has him on until I walk in . I don't know why he's even included here when arguably , the biggest British male star ( along with Stewart Granger ) of the 1940, 50s , Dennis Price isn't even listed here. The contemporary 'stars' I don't know about, as I haven't visited a cinema in 50 years , and haven't owned a TV set for 10 . What criteria do you use , as to who you should include !

Editor Rob
If enough people search for a height they are considered.
Rampage(-_-_-)Clover
said on 23/May/18
I think he'd be comfortably 1in+ taller than Ramsay
Rampage(-_-_-)Clover
said on 24/Mar/18
He's a strong candidate for 189cm
James B 170.8cm
said on 1/Mar/18
On James Martins American he certainly looks 189cm
Rampage(-_-_-)Clover
said on 6/Oct/17
189cm is possible. In some instances he's passed for 6ft3.
Rampage(-_-_-)Clover
said on 2/Oct/17
Definitely a better chance of measuring over 6ft2 than under it.
Editor Rob: maybe his posture at times isn't great and he looks shorter, so I suppose you couldn't rule out 189
Rampage(-_-_-)Clover
said on 30/Sep/17
Rob, is 189cm possible for this guy?
Editor Rob: he has got 6ft 2, 3 and 4 claims...I don't think he can decide himself, the more I've seen of him, I think 6f 2 or maybe a bit over is more believable than 6ft 3-4.
Nik
said on 28/Aug/17
He certainly does not give the impression of being 6'2".
Rampage(-_-_-)Clover
said on 27/Feb/17
Rob, do you still think this guy is 6ft2 range?
Anon
said on 10/Feb/17
Not sure if this bloke has seen 6'2" in his life. 6'3 and over is outrageous.
Rampage(-_-_-)Clover
said on 11/Oct/16
Rob, is a slight upgrade possible?
He really look a bit over this mark.
Chaz
said on 10/Oct/16
This man cannot seem to make he's mind up about he's height,one show said I am 6'2'' then he said after cooking some stuffed Yorkshire Pudding dish said eating these are why I am 6'3''then on Stricly Come danceing said I am 6'4''.
Rampage(-_-_-)Clover
said on 6/Sep/16
6ft1 is ridiculous. Definitely a solid 6ft2 guy at the very least.
I'd say this guy would have close to 2in on Ramsay.
Aza
said on 13/Sep/15
Doesn't look that tall on TV . Maybe his posture isn't that great.
mr.rashid
said on 30/May/15
Looked more 6'1" flat most of the time
Mr-KILLER-SHRIMP
said on 21/Jan/15
6'1" at the absolute MAX.
Rampage(-_-_-)Clover
said on 11/Dec/14
He can look near 6ft3 at times but claiming 6ft4 is a bit cheeky
Rampage(-_-_-)Clover
said on 23/Dec/13
Rob, could 189cm range for him and Ainsley Harriot be fair?
You did mention on Harriots page that they looked close
[Editor Rob: both can look that range, 6ft 2-3. I think sometimes Ainsley carried himself a bit looser and not at his fullest a lot of the time.]
hs2013
said on 3/Aug/13
Just said "I'm 6'3" again on the BBC. Certainly a tall man.
Small dude :(
said on 7/Jan/12
I'm not completely sure he's 6'2. He's quite a broad-shouldered man which makes him appear bigger, but 6'1 might be more like it. Still a tall guy.
Shaun
said on 13/Oct/11
He looks a flat 6'2", I really couldn't believe the 6'3" I saw for him.
SAK
said on 26/Mar/11
Y does someone who is already pretty tall, still want to claim a taller height.
6ft3 spot on.
Londonwhite
said on 8/Mar/11
Walked pass him in Burlington arcade in London yesterday. I'm 6'1" and surprisely he's as tall as me only!! His shoes size is nowhere close to 12! He's 6'1" wearing a size 10 shoes:-)
Doug
said on 21/Apr/09
I never thought he looked 6'3" in all honesty. 6'1" I thought. Damian plus Steven Seagal 6'4"-6'5", Gordon Ramsay 6'2" etc.
Damian
said on 28/Mar/09
I have often wondered why so many chefs are really tall - I have met many chefs and very rarely have I seen a short guy in that profession. Some of the chefs I've met have been 6'8", two at 6'7" (both in the same kitchens!) one at 6'5" and three at 6'4" and several more over 6'. I'm not sure whther the profession attracts tall men particular, for some reason, or whether the nature of the work boosts their growth hormones or something strange!
Anonymous
said on 30/Sep/06
Why are all these chef guys so tall, Harriot, Martin, Ramsey are all well over 6 ft. Only Jamie Oliver looks under 6 ft. Is there some significance to why head chefs are big in stature? The physical nature of the job perhaps or is it because the head chef must look like the big guy in charge.