James Spader's Height
5ft 8 ¾ (174.6 cm)
American actor best known for roles in films such as Stargate, Secretary, Pretty in Pink, Bad Influence and Sex, Lies & Videotape. In TV he has starred in Boston Legal and The Blacklist. At a press interview for Avengers: Age of Ultron he mentioned his height, saying
"I'm Five-Ten."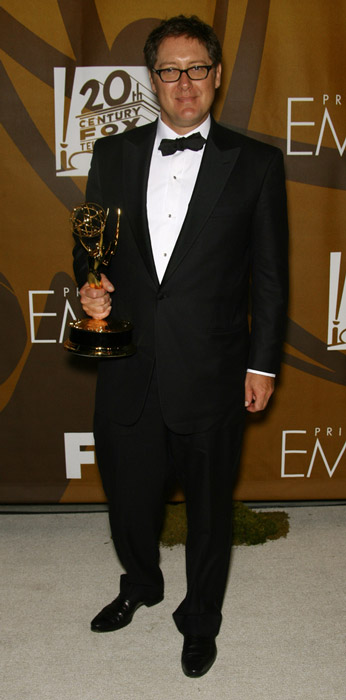 Photo by PR Photos
So right from the very first moment I arrived there, I could start getting a sense of what sort of physicality would be appropriate for that eight foot robot. And there was a guy there, quite small, who would've been proportionate to my height. I'm five-ten. He was very small. Sort of proportionate height to what, you know, not Chris Hemsworth but maybe an average height Avenger might be in proportion to me if I was eight feet tall
-- Momstart.com
You May Be Interested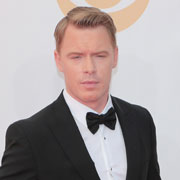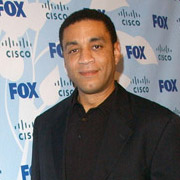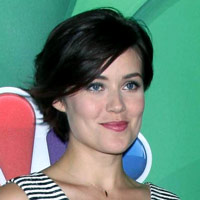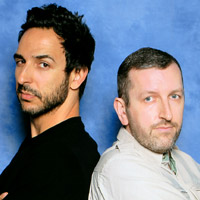 Add a Comment
75 comments
Average Guess (27 Votes)
5ft 8.71in (174.5cm)
Funruffian
said on 27/Feb/21
He is nowhere near 5'10". Another Hollywood short-bald guy who
lies about his height
.
slim 6'1
said on 1/Feb/21
176-177 out of bed and 174-175 before bed, below average but not short 👍
Judy jones
said on 5/Jan/21
I met him on 1998 and he was quite short. He looked about 5.6 or 5.7. I met him in Walmart in wareham massachusetts
Near the town of marion where he and his first wife and children had a home.
Arch Stanton
said on 18/Jun/20
This guy was a teen hearthrob type in the 80s LOL, he's aged terribly! I thought he could look taller with Downey in Tuff Turf. The way that chick looks at him when he's playing the piano and singing in Tuff Turf is the way every guy on the planet wants women to look at them haha!
Dmeyer
said on 3/May/20
rob compare to 182cm arison and 179cm he looks 172cm 5-7.3/4 no more

Editor Rob
Spader has possibly shrunk now to 5ft 8.
jano
said on 19/Apr/20
Rob, what do you think about his wifer Leslie Stefanson's height? She is listed 182 cm, although i would rule it out even if james spader were 178 cm.

Editor Rob
182 seems a few cm too high.
Costa
said on 20/Dec/19
Pretty ballsy to claim 5'10". 5'8" looks right
Elizopoulo
said on 21/Nov/19
Seems more than 1.78 on the Blacklist but I can't always tell from the tv
Littlelee5ft6
said on 16/Jun/19
Rob how tall is his wife leslie who is also an actress from the generals daughter, flubber and unbreakable. She's listed 5ft 11.5 and although she does look very tall in heels I'd say 5ft 10 is the most I'd go with she does wear very high heels. There's loads of pictures of the two of them together to compare

Editor Rob
yeah 5ft 10 seems a bit more likely than 5ft 11 range.
Duffer 5ft 11
said on 1/Apr/19
5 foot 8 and bit, may have touched 5'9" in the AM in the 90s..... - Still trying to work out his very complex and rather hilarious persona Mr Robert California........... truly bizarre character.
Fullheight
said on 19/Sep/18
Hey Rob, do you think he's 5'8 at night ?

Editor Rob
I'd still give James comfortably above 5ft 8 at night.
Sandy Cowell
said on 4/Aug/18
I would dispute James ever being the full 5ft10 in the 1996 film I am watching at the moment, David Cronenburg's 'Crash'. He looked distinctly average walking down a hospital corridor, even bearing in mind that his leg has been severely injured in a car accident and his walking was accordingly awkward. Then you see him amongst the people who are watching a 'show' recreating the car crash which killed James Dean, and immortalised him. Well, that's what is mentioned in the film, but I can think of better ways of being remembered!
James (Spader!),can have 5ft8.75 from me. 🚘🚙 🚔🚨
Slim 185
said on 14/Nov/17
Good downgrade, he is a 5'8" ranger tbh.
Shredder
said on 30/Jun/17
Rob , no way is he 5'9 , he is shorter than Jeremy Renner.
Click Here

Editor Rob
he can look 5ft 8 at times lately, but I feel he did look taller than Shatner on Boston Legal...a weak 5ft 9 range is likely closer.
Selkie17
said on 16/Jun/17
No way he is 5'10"
Slim 181 cm
said on 16/Jun/17
This guy would of looked no more than 173/174 in the blacklist pilot episode.
Sully
said on 12/Feb/17
Hi Big Rob , what do you think his peak height was ?

Editor Rob
Sully, I wouldn't say James height has changed much, maybe a small fraction.
Realist
said on 14/Oct/16
Bit below 5'9
James C
said on 9/Mar/16
How long would you say it is?

Editor Rob
I had a look with some other people beside him and I wouldn't think much more than 9.5 inch
James C
said on 4/Mar/16
Would you say his eye to top of his head is 4.75 or 5 inches?

Editor Rob
doesn't look 5 inches
tk
said on 1/Jan/16
I just watched Pretty In Pink again. He seems clearly shorter than both Andrew McCarthy (5'8'') and Jon Cryer (5'8.5'').
5'7'' or 5'7.5'', maybe, because he slouches a lot...
Happy new year Rob!
Beth
said on 14/Nov/15
I spent some time with him in the early 90s and 5'9" is spot on for him, possibly even 5'9.5". I'm 5'10" and found him to be a tad shorter than me. He is fiercely protective of his personal life, but a sincerely genuine guy.
Adam
said on 21/Jan/15
BooBoo/Brendan
In the photos with the cast of the Avengers, he has a relaxed posture with wide feet, whereas Renner looks to be standing almost unnaturally straight, and we can't see footwear on either him or Ruffalo, so I'm not sure that's a good way to judge. he looked comparable with Maggie Gyllenhaal in Secretary, accounting for footwear. I believe 5'9 is fair.
brendan
said on 1/Nov/14
Standing next to the cast of The Avengers he looks comparable to if not slightly shorter than Ruffalo. He's clearly shorter than Renner. 5'7.5 seems more accurate than 5' 9.5.
jasperwazup
said on 28/Sep/14
Spader was wearing a white slipper type shoe with a heal of .4'' or less. plus his posture was not good either throughout Pretty in Pink. he was playing his waspy bad guy role which matched the lousy posture director asked for it to be that way. as for McCarthy i'm not sure the amount of heel he was wearing normal 1''-1.25'' heel? he looked taller than spader and just about everyone else in the movie Jon Cryer is listed 5'8.75'' on here and he was basically Spader's height. 5'7'' is pretty short in real life and although spader looked that in the movie he is actually 5'9'', 5'8.75'' at the worst.
lelman
said on 25/Sep/14
@Marikos so does Carell, most of the guys are that show are 5ft 11+ so it tends to make average height guys like Steve, BJ Novak, Oscar Nunez look short.
Lisakay
said on 3/Aug/14
He is clearly shorter than McCarthy in Pretty in Pink, yet McCarthy is listed as 5' 8". I don't think Spader is 5' 9".
David
said on 23/Dec/13
I always thought James Spader was about 5ft 8.He never seemed tall in movies.The 5ft 9 and a half listing must be in shoes with 1 inch heels on and i think that's abit generous for Spader.He must be 5ft 8 with shoes on so c'mon!!!
Marikos
said on 21/Oct/13
He does look especially short in the office, I would say below 5'9. Regardless, I love this man.
Martin
said on 3/Aug/13
Spader was at least an easy inch taller than Alan Arkin and Paul Giamatti. Was an inch shorter than a young Jerry Seinfeld (close to 5'11 at the time). I am a huge fan and watched quite everything he's done and I think 5'9.5 is spot on for him. He's gained weight in the past few years which affected his posture and makes him look 5'9. Anything under that is crazy IMO...
Penguinboy25
said on 5/Apr/13
Looks lower than 5'9.5 in the office next to 182 Ed Helms.
Anonymous
said on 29/Mar/13
Same height as Downey Junior in Tuff Turf ! Suspiciously short ,
...
said on 7/Feb/13
this dude is 80's....very awesome actor especially when he plays a creep...
TonyV
said on 11/Jun/12
In Boston League he looks a tad bit shorter than Mark Valley, who has been listed as 5'10
jasperwazap
said on 10/Feb/12
In the Watcher with Keeanu Reeves he looks 175cm-176cm range roughly 4'' difference even though some shots made it look like more of a difference it was around 4'' difference between them.
Adamz
said on 3/Dec/11
At least 175 cm
Martyr
said on 20/Aug/11
also looked more than an inch taller than 5'8 Gary Sinise at the emmys in 2004, so 5'9.5 might be spot on for Jimmy...
Martyr
said on 6/Jul/11
looked about an inch shorter than jerry seinfeld, in the 90's. If Jerry is really 5'11 that would make the listing of this site pretty accurate.
Looks more like 5'9 nowadays. But still gave me the impression of being taller than steve carell in the office (I mean compared to the rest of the cast)...
I don't buy anything under 5'8
Danimal
said on 17/May/11
I'd say he was at least 5'8"-5'9" in Pretty in Pink (1986)..
hnn
said on 17/May/11
5' 7" tops in bare feet.
Ben
said on 14/Jan/11
You guys talking about how he was fat in boston legal and lost weight now should look at him in the movie 'Super Nova'. Not a real known film but he was like a bodybuilder in that. Never seen him in that kind of shape.
TruebloodFan
said on 2/Dec/10
Looks 5ft9 to me. Did he intentionally get fat for Boston Legal? cause he kinda looks fat there but before he always leaved an ectomorphic guy impression. probably why he was wider in BL ppl think he's 5ft8. I'm not saying he couldn't be, just that he does't look it.
Anonymous
said on 26/Nov/10
I got an autograph and a picture with James Spader following a performance of RACE and I doubt he is any taller than 5' 8". As others have commented he was very nice, really good looking, and had lost a lot of weight since Boston Legal ended. As far as judging his height from his costuming on Boston Legal it doesn't work well because I have two of his costumes from the show and the leg length fits me perfectly and I am only 5'4".
Frank2
said on 11/Jun/09
Spader is 5'9".
Yvonne
said on 10/Jun/09
Met James Spader in L. A. - in fact I walked right into him by accident because he was coming out of a co-ed bathroom in a Mexican restaurant where he was eating with his wife at the time. He is just about 5' 8" and super nice. He smiled when I walked into him and asked if I was ok. Really down to earth.
Anonymous
said on 14/May/09
In Wolf most of the shots in the infamous bathroom scene had Spader look around 2'' shorter than Nicholson. Someone mentioned Nicholson wore obvious lifts still looked a solid 5-11 if not 5-11 and a half, putting Spader in regular dress shoes at about 5-10. When both are barefoot they would be identical at solid 5-8.5 to a weak 5-9. Nicholson didn't always wear suspicious foot wear I hope even when he did Terms of Endearment back in early 80's or in Witches of Eastwick.
Shane
said on 22/Mar/09
Another point of reference. In the 2007 episode titled "The Innocent Man", Saffron Burrows joins the firm. Her and Spader kiss in the office; if you look closely, she is wearing flats and Spader is noticeably at least 3-4 inches shorter. She's 6'0.
Cheviot
said on 12/Mar/09
I have some of James Spader's suits from Boston Legal. They fit me perfectly and I'm 5'10.
anonymous
said on 8/Jan/09
i was just watching a boston legal episode where spader and shatner were both preparing to go swimming, and are barefoot. In that scene, it appears that spader is in fact 1.5-2 inches taller.
MHouillon
said on 4/Dec/08
176cm should be closer to the truth.
el toppo
said on 12/Nov/08
hi friends. I have just finished watching season 1 of boston legal and took note of him with shatner. There were quite a few full body shots and Spader only has about an inch on Shatner in those shots.
el toppo
said on 12/Nov/08
huh? I always pegged him at 5 foot 8. Nearly 5 foot 10 seems way to to tall for him.
anonymous
said on 23/Sep/08
I noticed you have listed mark valley at 5`11, spader at 5`9.5, and william shatner at 5`8. It seems hard to believe that their is that much difference between these three men:
Click Here
Click Here
Click Here
Spader and valley usually look within .5 inches of each other, and spader and shatner look between .5-1 inches apart generally.
My guess is that Valley is about 5`10, spader at 5`9.5, and shatner at 5`8-8.5
kevin
said on 19/Aug/08
in pretty in pink he is smaller than mccarthy whos listed 174 here. 177cm is way too much for him.
dude
said on 9/Aug/08
he seems about 5'8'' to me. could be 5'9'' though.
Nic
said on 23/Jun/08
I walked right past James Spader in a restaurant last year and I was shocked at how short he is. I am 5'7 and I felt like I was even taller than he is although in all probability he is the same height.
glenn
said on 22/Mar/08
kurt was also 2 inches taller than mel gibson at a movie premiere.
GSP
said on 21/Mar/08
im surprised at this. He was noticably shorter than 5'9 Kurt Russel in stargate . Like 1.5-2 inches in some scenes and even more due to camera angles in others. Perhaps russel had lifts? Spader looked more 5'7.5-5'8 in that movie.
JI
said on 3/Dec/07
he came off as around the same height as Nicholson in Wolf(deducting Nicholsons obvious lifts), so 5 9 and a half is probably right.
leonari
said on 26/Sep/07
dmeyer: how about William Shater these days? Suspicious footwear? Please reply. Thanks man,
dmeyer
said on 2/May/07
rob when i worked on boston legal he was abot 2 in smaller than me he might be closer to 5'9 but 5'9.5 is possible
nigel
said on 8/Jan/07
I met him years ago when he waw filming i Toronto. I'm 5'7" on a good day and he was eye to eye with me - so I would say 5'7" or 5'8"
evanna
said on 3/Aug/06
Back in Sex Lies and Videotapes he looked shorter than Andie McDowell and Peter Gallagher, and he was much shorter than John Cusack in that movie... I forgot the title

Editor Rob
and shorter than russell and I think rob lowe...maybe this guy is getting away with too much
balita
said on 26/Jun/06
really shorter than 6'1 Reeves in The Watcher, and I don't see why they'd fudge Keanu's height, he's tall enough. 5'9/5'10 sound good, unless he was wearing heels for the movie
trueheight
said on 24/Jun/06
he's a really really bad sloucher, rarely ever is upright
absent
said on 21/May/06
Yeah in Pretty in Pink they look the same.
absent
said on 11/May/06
Maybe it's the yoga thing he does.
sidewinder
said on 28/Apr/06
just watched keys to tulsa, he is taller than eric stoltz.
i would say that 5'10 is pretty close
Miss E
said on 9/Nov/05
I have met him in person and spent time with him. He is probably around 5'10. He is no shortie. He is a really personable great guy and really cute in person. His personal style is more bohemian and rumpled than the straight laced yuppies he has played in the past.
Someone Who Shouldn't Care So Much
said on 11/Oct/05
I vote for 5'6". Here's why:
Spader looks to be the same height as Shatner on Boston Legal. Shatner appeared on an episode of Columbo as a murderous TV star (I'm referring to the old 70's Columbo series, not the made-for-TV movies that came out in the 80's and 90's). The whole case in that episode revolved around the fact that Shatner's character (when not wearing lifts) was the same height as Columbo (Peter Falk). This site and other sources place Peter Falk's height at 5'5" to 5'6". By association, that would make Shatner and thus Spader 5'6".
Of course, it is possible that Shatner wears lifts when acting on Boston Legal while Spader doesn't, however...
I specifically noticed while he and Rhona Mitra were on The Practice and for maybe the first couple of episodes of Boston Legal, that Spader appeared shorter than Mitra. It isn't until maybe two or three episodes into Boston Legal that Spader appears taller than Mitra. In fact, there is a scene in an early episode where Mitra's character remarks that she is dating a man shorter than she is. Spader's character steps up to compare heights. In that scene, he is taller than she is, but I believe this is the after he started wearing lifts. Otherwise, had there never been any question, why write the scene at all?
Spaderite
said on 26/Sep/05
Rhona Mitra claims to 5'8". He has more than two inches on her so one of them is lying. Michael Caine may be the best measuring stick. Caine is 6'2", and scenes from Curtain Call with he and Spader together, Caine easily has four to five inches on him. I think 5'10" is accurate.
McFan
said on 24/Jul/05
If Rob Lowe is 5'11 then Spader must be extremely close to 5'10. He was also like 2 inches taller than Robert Downey jr.
dmeyer
said on 1/Apr/05
i worked on boston legal and he looked 176 177 cm maybe
leonari
said on 30/Mar/05
Totally agree. The guy looks different in every movie. In that movie with Keanu reeves he looks amost a head smaller than 6'1" Keanu Reeves...Some say James Spader is arround 5'7"...I have no clue to be honest
Mr. R
said on 30/Mar/05
This shot with Nathaniel Arcand is telling. It looks as tho they are on location, and Spader does not have on heels. Based on this shot it looks as though Spader is more than 2 inches shorter, even accounting for the slouch. My guess is that he is just below 5'9". Of course my EVIL ULTERIOR MOTIVE is to support my claim that Shatneris 5'6", which is about right if we honestly assess Spader's height in the picture with Arcand.