Jamie Brewer's Height
4ft 11 ½ (151.1 cm)
American actress, best known for appearing on TV series American Horror Story.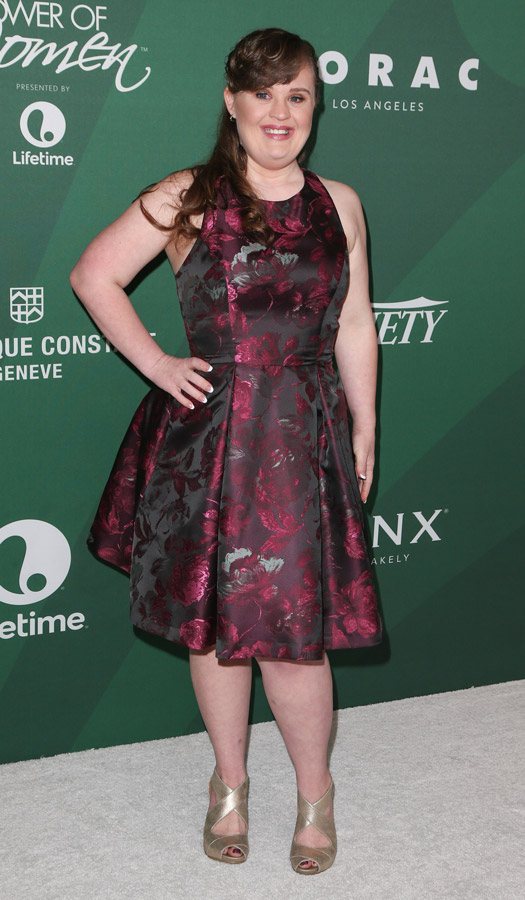 Photos by PR Photos
You May Be Interested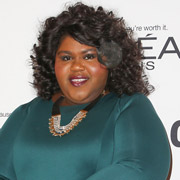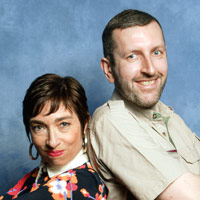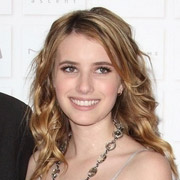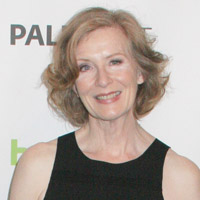 Add a Comment
24 comments
Average Guess (10 Votes)
4ft 11.55in (151.3cm)
Miss Sandy Cowell
said on 29/Sep/20
Looking through the AHS page has made me crave viewing one of the Seasons very soon. Although they're all as horrific as the title indicates, they have an enormous dose of humour, which makes them all the more enjoyable to watch.
Jamie gets 4ft11.5 👩💐
Miss Sandy Cowell
said on 18/Dec/19
Jamie appears briefly in AHS Cult, in the episode, 'Valerie Solanas died for your sins: scumbag.'
She plays the part of a man-hating cult from the 1960s and is a very confident little woman! 😉👍
I have secretly thought before that Rob is somewhat sparing with his height statistics, but he's exactly the same with himself. I must add that in many an instance, the voters are even meaner! According to the average vote, Jamie doesn't even reach 4ft11.25. No, I don't believe it!
4ft11.5.
Miss Sandy Cowell
said on 28/Sep/19
Written up as 4ft11.5, Jamie is no longer the shortest member of the cast regulars. Leslie Jordan is half-an-inch shorter, and although Leslie, who I thought was a little lady when he first appeared in 'Roanoke' - his character in 'Coven' is sitting down when we first see him - so it was such a surprise to see he was a psychic man, a very knowledgeable one at that!
I think it would be a wonderful novelty to have Leslie Jordan, a short man, added to the AHS page. Unlike yesterday, I've found out he isn't the joint shortest, he is the shortest of them all! 😁👍
Jamie gets 4ft11.5. 😉💐
Miss Sandy Cowell
said on 5/Sep/19
Jamie makes some great appearances in AHS 'Apocalypse' and it's been great to see her again. She has such a good sense of humour. 😂😂😂
4ft11. Next to that enormous juju man, she's SUCH a shrimp!
Miss Sandy Cowell
said on 19/Aug/19
@ Nik - 👌 Abba had a song called 'I'm a Marionette!'
The enigmatic Jamie can have 4ft11.75.
Miss Sandy Cowell
said on 5/Jul/19
@ Nik - I have no idea how tall Jamie's puppet was because you only ever see it lying down. If you see Jamie acting with Neil Patrick Harris, you'll see what a foot's height difference looks like, and it is a significant one, but then I knew that anyway! I've had enough friends a foot taller than me, and they were all male.
There is further mention of marionettes in the Season Five of AHS, called 'Hotel', when a story is related, almost certainly by Sarah Paulson, about the history of the haunted premises.
I can't say how many episodes per day I have watched because frequently, I'm so taken aback by what I've seen that I have HAD to see an episode twice in succession. Yes, THAT'S how good the show is! Jamie figures in Seasons One and Three, big style, and has bit parts in Seasons Four and Seven, so I think I have seen enough of her to go along with Rob's 4ft11.5, though I wouldn't dismiss 4ft11. Yes, this show DID make her, Naomi Grossman and Mat Fraser big stars. I hadn't heard of any of them thus far, and with very many of the others, including Evan Peters, I've become pretty much hooked on them as actors, and want to see MORE!
4ft11.5.
Nik
said on 15/Jun/19
@ Sandy Cowell - What you have said is very interesting, many thanks! After I read your reply to me from the 5th June I did some research to find out what a marionette is! One of the things that captured my attention is that marionettes are controlled by strings, I did think that surely Jamie was without the strings and what I found out from you and other sources indeed confirmed that she was without strings!
Also can you tell me how big Marjorie is please? Does she look like Chester Crab's late wife and how long had Chester owned his doll for please?
It's also fascinating that many of the stars from "American Horror Story" played different parts from Season to Season but on the other hand you get stars like Jamie who has roles in some of the seasons which are different to what they are in others!
Thanks for telling me that Neil Patrick Harris has a page on celebheights! You said in your last reply to me about it being Neil Patrick Harris's birthday in two days time, well this reply was sent two days ago so I can gladly say that today is his birthday! I wish Neil Patrick Harris a happy birthday! It would be great to see 5'11.5" actor Neil Patrick Harris pictured with Jamie Brewer, I would love to compare their heights and wouldn't it also be fantastic to see them pictured together as they have both played such a major role in "Freak Show"! It's great that they are both on celebheights now and wouldn't it be fantastic to see Ryan Murphy and Brad Falchuk join them?
It is clear that you are a major fan of "American Horror Story" (AHS!), you must have averaged pushing on four episodes a day in those 23 days and this is fantastic to hear! It must also be said that "American Horror Story" has made Jamie Brewer famous, and rightly so!
Miss Sandy Cowell
said on 13/Jun/19
@ Nik - Strictly speaking, a marionette is a puppet with strings. Jamie plays a doll who looks like a puppet - minus the strings!
Miss Sandy Cowell
said on 13/Jun/19
@ Nik - One of the best things about the AHS Series is that it gets you to think for yourself. Mostly, the cast members play different parts from Season to Season, but just occasionally, they reprise their roles in a following one.
Jamie does not. All her parts are deliciously different, and the one she plays in 'Freak Show', Marjorie, is the jealous and tempestuous wife of a character called Chester Crab, who takes over the show from Jessica Lange. Only he can see the spirit of his wife, nobody else can. He still sees her as alive, and when he thinks he kills her, our Chester takes a broken and disheveled doll into the Police station and they think he's got a screw loose! Personally, I felt sorry for him as he couldn't accept the fact that she was dead in the first place. As six of the seven Seasons I've seen are based on the supernatural, I'm pretty sure it's a genuine haunting. I will have to check out the 'extras', but right now, I am wholly absorbed in the actual drama itself. He is played by the 5ft11.5 actor Neil Patrick Harris, which makes him exactly a foot taller than Jamie. He sells himself as 6ft, which is probably his height in the morning. In two days' time he will turn 46, so it's unlikely that he's lost any height yet, though not impossible. Given that he often plumps for (comedy) acting parts, I can't see him at that age having suffered any discernable height loss at all. I, with my Spartan diet, hadn't at that age. It started with an accident, from which I didn't have the physical make-up to recover as I'd already been diagnosed with thinning bones.
Neil IS on Celebheights, in case you're interested. This second time of seeing the production, I am picking up on new facts and taking in new faces all the time and that particularly applies to the one I'm watching at the moment, the second Season, called 'Asylum'. 'Freak Show' is Season Four.
For it to take me just three weeks and two days to watch seven whole Seasons says a great deal for the work of Ryan Murphy and Brad Falchuk, not to mention the cast. It's without doubt a record for me!
Cheers Nik and all the very best to you and your Mum! 😁👍💐
Nik
said on 12/Jun/19
@ Sandy Cowell - The producers of "American Horror Story" have clearly got things just right when making the series! It was a great idea to make each series a new adventure so that many different horror subjects are covered, there are so many individual episodes, and hey, there will be more new series of AHS to enjoy in the future! Watching repeats until then will be pretty exciting! It is ideal that the same actors star in multiple series, this gets you familiar with each of the brilliant characters and ensures that you will be excited about seeing them in other plots! The occasional introduction of new stars gives all AHS fans something new to look forward to too and there's no harm in some of the stars having a break and missing a series or two.
It's great that Jamie played a marionette, I do like this word! If I am not mistaken she played a rude and spiteful ventriloquist's dummy called Marjorie, who was the puppeteer please? Was she an hallucination of the puppeteer?
12th June 2019 🔜 26th August 2019 🔜 😂😂😂😂😂😂!
Miss Sandy Cowell
said on 11/Jun/19
You wouldn't say that if you saw her act, Gladstone! I have become quite a fan of hers! Just before my siesta yesterday, I saw Jamie's name come up as a guest star before an episode of 'American Horror Story' Season Seven, 'Cult'. I was very excited, and when I got up a couple of hours later to watch the episode, she didn't let me down!
Miss Sandy Cowell
said on 5/Jun/19
@ Nik - Oh but Nik, each and every series is a completely new adventure and theme. That it stars the same actors makes it extra exciting! Occasionally, as with Season Five, which I am watching now, new stars are introduced, as with Lady Gaga, who's been a revelation. Then you get stars who miss out on a series, and ones, like Denis O'Hare, Sara Paulson and Lily Rabe, who are in all of them. I didn't think I'd see Jamie in Season Four, but she appeared in style in the last three episodes, and played a marionette. Only the puppeteer could see that she is really a person - his former psychotic wife!
Cheers Nik! xxx 😁👍🐩
Miss Sandy Cowell
said on 5/Jun/19
Sorry, Lee! That should be Season Five!
Nik
said on 4/Jun/19
@ Sandy Cowell - It's so great to hear that you rate "American Horror Story" as one of the best series you have ever seen, the fact that they could be making another one in the near future is absolutely amazing! Let the adventure go on and on!
Jamie Brewer's family and friends will be so proud of her making her debut in the famous "American Horror Story" series and they will also be proud of the fact that she has made her mark as a good "Horror actress" and a good all-round actress too!
Miss Sandy Cowell
said on 4/Jun/19
Sorry - that should be last three episodes. We get introduced to Marjorie in episode 11, but then I am sure you know that!
Thanks once again for telling me about 'American Horror Story'. I have come across so many actors who before I'd known nothing about, including Jamie. I wasn't even that familiar with Emma Roberts and Angela Bassett. Oh, and how about Evan Peters? He's just fab! They all are!
Littlelee5ft6
said on 4/Jun/19
Yeah Sandy and your getting through the show fast already on season 4
Miss Sandy Cowell
said on 3/Jun/19
@ Lee - Doesn't Jamie play a creepy, evil part in the last two episodes of AHS 'Freak Show'?
Miss Sandy Cowell
said on 31/May/19
I can see what you mean Lee!
I'm watching the first episode of 'Coven', when, at the suggestion of Jessica Lange, the girls are ordered to all wear black and then go out. Emma Roberts does look tall next to Jamie, and as they parade down the street, you get an extremely good view!
Miss Sandy Cowell
said on 30/May/19
@ Nik - You bet I won't! It's the most addictive series I've seen since 'Hannibal', and there's talk that they're going to be making another one in the near future! 😁
Nik
said on 25/May/19
@ Sandy Cowell - Ain't she just? Jamie is an actress and model!
It's great that you will be buying the "American Horror Story" in it's entirety, there are so many good aspects to this TV series! You will never get bored of it!
Nik
said on 24/May/19
@ Rob - Many thanks for adding Jamie Brewer to celebheights! It is great to find out how tall this young lady is!
Littlelee5ft6
said on 24/May/19
She looks shorter than this makes Emma Roberts look tall in scenes in American horror story I'd say 4ft 10
Miss Sandy Cowell
said on 23/May/19
Huh! You are 'a pretty girl' Jamie! Don't take any notice of what you naughty, nasty Mum tells you! 😝
I think she stars in the series 'Coven'! One thing about this 'American Horror Story' is that it covers so many horror subjects, that you could never get bored! I'm buying THE LOT! 😃
Miss Sandy Cowell
said on 23/May/19
Hooray! It's little Jamie Brewer, the lass who plays younger because of her height. I think she was 26 when she played Jessica Lange's daughter in the first series of 'American Horror Story'. Last night I found out that Jamie will be in more, and I can't wait! She's a smashing actress and I agree with Rob's 4ft11.5. I read 5ft4 for her!
🌞😁👍💐
Thanks, Rob, for adding her!