Gabourey Sidibe's Height
5ft 4 (162.6 cm)
American actress, best known for the film Precious and roles in TV series Empire and American Horror Story.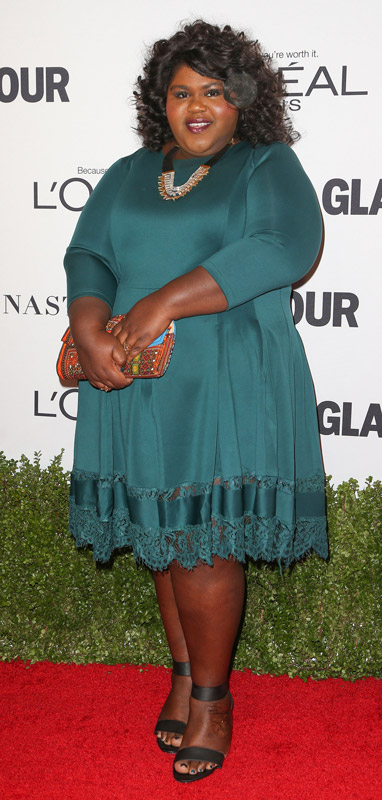 Photos by PR Photos
[on dating] I'm 5'4, so if you are 5'6, I will consider you tall because you are taller than me. If you're 5′ 7/8, please apply also: I will climb you.
People
You May Be Interested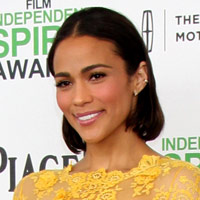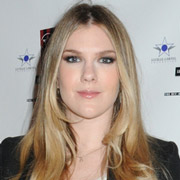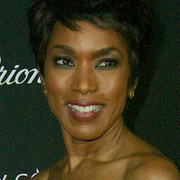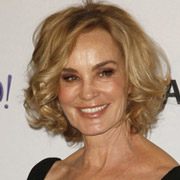 Add a Comment
24 comments
Average Guess (12 Votes)
5ft 3.73in (161.9cm)
Nik
said on 9/Jun/19
This girl has got a good point, height is all relative and it is also fairly subjective! I like her hair!
Miss Sandy Cowell
said on 7/Jun/19
Gabourey checks into the Cortez Hotel at the end of the production, starring as the same witchy woman character, Queenie, as she plays in 'Coven'. Are there no end to the surprises this series presents? I checked out her footwear and reckon she looked taller than 5ft4; the lady was in flats.
I was most upset to see what happened to her but the drinking of Queenie's red bodily fluid revived Angela Bassett - and even made her hair grow! I don't think it improved her height though....
5ft4.5. I disagree with the average of 5ft3.66.
Miss Sandy Cowell
said on 1/Jun/19
Gabourey (what a beautiful name is that?) has increasingly been impressing me throughout my watching of AHS's 'Coven'. Her performance is just getting better and better, daring and more daring.
Her friendship with Kathy Bates' witchy character is so entertaining! Both being overweight and picked on for the fact, they can eat together in harmony and enjoy themselves, laugh and joke with each other and pull each others legs. But then Gabourey's Queenie is encouraged by the Voodoo ladies to betray Kathy, bringing her along to get her hair done and ending up being captured and caged. Kathy's been cursed with the 'gift' of immortality by Angela Bassett's Voodoo Queen, so no amount of torture is going to have any effect on her.
Just before I turned my TV off early this morning, Gabourey left Kathy's severed head to watch the entire series of 'Roots' and other programmes in an effort to make her understand that black people are human too. (It's shocking to see this sort of thing in this day and age, but Kathy and Angela have both been brought back to life, hailing from the 18 hundreds, possibly earlier, judging from the scenery and fashions.)
Yes, Kathy plays a racist, one with a history of cruel torture, which we witness at the beginning of 'Coven'.
While on their way to the hairdressers, as it were, you can notice a healthy inch plus height difference between the two girls! I wouldn't go lower than 5ft4 for Gabourey - no way!
Lastly, I have seen the film 'Precious', but many years ago, and only the one time. I lent my copy to my boyfriend, who was desperate to see it, and it never came back....
I should have learnt my 'lending' lesson aeons ago! 😉
😋🍱😁👍
Miss Sandy Cowell
said on 25/May/19
The first time we see her in Season Four of 'American Horror Story', it is on the phone, when she is enquiring about her missing mother. I know she has an intense part in Season Three, 'Coven', but my copy is so lousy that I have complained about it, and am getting another one!
However, I was 'allowed' by it, graciously, to see the first episode, which contains lots of rather tiny girls, so finding that Gabourey is only 5ft4 is a bit of a surprise. I reckoned on 5ft5.5+!
5ft4 it'll be then!
Littlelee168cm
said on 2/Nov/18
How tall would you guess her previous co star mo'nique is rob im seeing 5ft 9 listings but that seems unlikely gabourey can have 5ft 4 but I originally thought 5ft 5

Editor Rob
Mo'nique looks several inches less than 5ft 9. At most you might argue 5ft 7 for her, but 5ft 6-7 is possible.
Realist
said on 19/Jul/17
She looks 5'3 have you seen her she looks shorter than 5'4 Taraji P Henson whose more like 5'4.3
even
said on 19/Jul/17
a solid 5'3.5" and a rock solid 300 pounds
Rhianna
said on 22/Mar/17
I think she's actually 5'5
Shredder
said on 17/Mar/17
I thought 5'5 or so before seeing her claim.
Christian-196.2cm (6ft5.25)
said on 17/Mar/17
Rampage(-_-_-)Clover said on 16/Mar/17
I thought she'd be 5ft10 at least!
---------
How? She doesn't have the body proportions of a tall woman to begin with, and being chubby doesn't help either.
Rampage(-_-_-)Clover
said on 16/Mar/17
I thought she'd be 5ft10 at least!
Shredder
said on 12/Mar/17
A big difference between saying somebody is overweight and whatever Fat Shaming. What Rampage said was fat shaming , what I said on another girls page was that 200 lbs is too much!
Editor Rob: I've already deleted a few comments from this page.

Worth remembering some celebs do actually read this site...
josh jeffords
said on 12/Mar/17
No idea who she is just saw her on the right hand rostrum so took a peak..
From pic she looks short for a woman under 5 3 granted she is and heavy.
That being said she doesnt look bad try lifting some weights then you could handle a bit more woman.
Though she is a bit short for my taste still cute.
Realist
said on 11/Mar/17
She looked 5'2 next to Alicia keys 5'6 in Precious and 5'2 next to a 5'9 MoNique.I will say 5'3 her size makes her look about 2 inches less if she weighed 200 she would be 5'4 all day.
littlesue
said on 11/Mar/17
I would have said about average height, think she an awful actress though, especially in the American Horror series
Christian-196.2cm (6ft5.25)
said on 11/Mar/17
Clover said on 10/Mar/17
Needs to lay off the tacos
----------
Dumb comment. First, why tacos? She's not even Hispanic. Second, your fat-shaming remarks have nothing to do with her height.
Peter175
said on 11/Mar/17
If she was thin she'd probably have a 6ft height requirement.
Arthur
said on 11/Mar/17
If she tries to climb anyone she will break their spine
Arch Stanton
said on 10/Mar/17
She's a talented actress, want to see her in more Oscar type roles. She can do it.
Arch Stanton
said on 10/Mar/17
In looking she's just two days younger than me!
Arch Stanton
said on 10/Mar/17
She had a bypass operation? And she's what 35? That's terrible. Must have been a major wake up call.
Rampage(-_-_-)Clover
said on 10/Mar/17
Needs to lay off the tacos
Shredder
said on 10/Mar/17
Yeah she did lose about 100 lbs I think.
Arch Stanton
said on 9/Mar/17
Seems a good shout. Love her, Precious was top notch. I wouldn't want her to sit on me though haha.
Editor Rob: she has lost weight in the last year, I wonder how much more she could lose after she had the bypass surgery.