Gabourey Sidibe's Height
5ft 4 (162.6 cm)
American actress, best known for the film Precious and roles in TV series Empire and American Horror Story.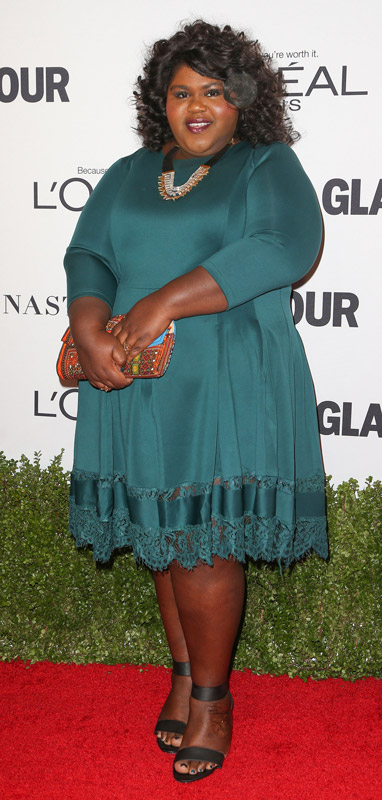 Photos by PR Photos
[on dating] I'm 5'4, so if you are 5'6, I will consider you tall because you are taller than me. If you're 5′ 7/8, please apply also: I will climb you.
People
You May Be Interested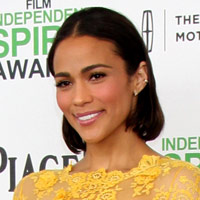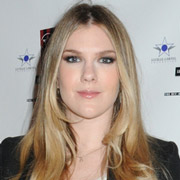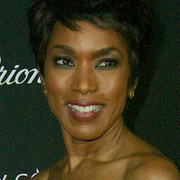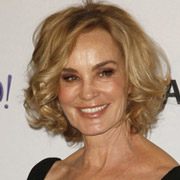 Add a Comment
24 comments
Average Guess (16 Votes)
5ft 3.67in (161.7cm)
Miss Sandy Cowell
said on 14/Oct/20
I noticed Gabourey pop up in the excellent 'Seven Psychopaths' the other night!
Five foot four. 😄👌💐
Nik
said on 8/May/20
It's utterly believable that she is solid average and I like her attitude!
Nik
said on 7/May/20
@ Peter175 - I doubt it and she looks fine just the way she is.
Miss Sandy Cowell
said on 6/May/20
💐🎂💝 Happy Birthday Gabourey! 💝🎂💐
A Very Happy Birthday to Gabourey Sidibe, who is celebrating the 37th anniversary of the day she popped into the World, spreading so much joy.
I've just found 165cm by her name, but by her own admittance, she is a full inch less. Gabourey's clearly the honest type through and through.
There's another girl from American Horror Story with a Birthday today and that's Lindsay Pulsipher, who is a year older than Gabourey - to the day! 😉🎈
5ft4 and a couple of these: XX 😁👍
💐🎈🎂💝💐🎈🎂💝💐🎈🎂💝💐🎈🎂💝
Nik
said on 14/Dec/19
Her hair is very height enhancing!
Gabourey is a nice girl and she lights up celebheights!
Littlelee5ft6
said on 12/Dec/19
Alicia keys wasnt in precious that was paula Patton who is nearly 5ft 8
truthteller25
said on 11/Dec/19
Didn't you guys have her listed at 5'5.5 at first? ANd she looked about 5'2 in Precious considering ALicia Keys is 5'5.5 I seen Alicia Keys not in person but she was at my college last year she looked about 5'5 which makes Gabourey 5'3 at maximum. Very wonderful actress I hope she gets better roles and more prosperity god bless.

Editor Rob
She was added at 5ft 4 when I found the quote.
Miss Sandy Cowell
said on 10/Nov/19
Whoah! What a girl! I bought 'Precious' for my boyfriend, and watched it first myself of course - twice! Little did I know how much magic - quite literally - this girl would bring in my life!
Five four. 😁👍
Nik
said on 9/Jun/19
This girl has got a good point, height is all relative and it is also fairly subjective! I like her hair!
Miss Sandy Cowell
said on 7/Jun/19
Gabourey checks into the Cortez Hotel at the end of the production, starring as the same witchy woman character, Queenie, as she plays in 'Coven'. Are there no end to the surprises this series presents? I checked out her footwear and reckon she looked taller than 5ft4; the lady was in flats.
I was most upset to see what happened to her but the drinking of Queenie's red bodily fluid revived Angela Bassett - and even made her hair grow! I don't think it improved her height though....
5ft4.5. I disagree with the average of 5ft3.66.
Miss Sandy Cowell
said on 25/May/19
The first time we see her in Season Four of 'American Horror Story', it is on the phone, when she is enquiring about her missing mother. I know she has an intense part in Season Three, 'Coven', but my copy is so lousy that I have complained about it, and am getting another one!
However, I was 'allowed' by it, graciously, to see the first episode, which contains lots of rather tiny girls, so finding that Gabourey is only 5ft4 is a bit of a surprise. I reckoned on 5ft5.5+!
5ft4 it'll be then!
Littlelee168cm
said on 2/Nov/18
How tall would you guess her previous co star mo'nique is rob im seeing 5ft 9 listings but that seems unlikely gabourey can have 5ft 4 but I originally thought 5ft 5

Editor Rob
Mo'nique looks several inches less than 5ft 9. At most you might argue 5ft 7 for her, but 5ft 6-7 is possible.
Realist
said on 19/Jul/17
She looks 5'3 have you seen her she looks shorter than 5'4 Taraji P Henson whose more like 5'4.3
even
said on 19/Jul/17
a solid 5'3.5" and a rock solid 300 pounds
Rhianna
said on 22/Mar/17
I think she's actually 5'5
Shredder
said on 17/Mar/17
I thought 5'5 or so before seeing her claim.
Christian-196.2cm (6ft5.25)
said on 17/Mar/17
Rampage(-_-_-)Clover said on 16/Mar/17
I thought she'd be 5ft10 at least!
---------
How? She doesn't have the body proportions of a tall woman to begin with, and being chubby doesn't help either.
Rampage(-_-_-)Clover
said on 16/Mar/17
I thought she'd be 5ft10 at least!
josh jeffords
said on 12/Mar/17
No idea who she is just saw her on the right hand rostrum so took a peak..
From pic she looks short for a woman under 5 3 granted she is and heavy.
That being said she doesnt look bad try lifting some weights then you could handle a bit more woman.
Though she is a bit short for my taste still cute.
Realist
said on 11/Mar/17
She looked 5'2 next to Alicia keys 5'6 in Precious and 5'2 next to a 5'9 MoNique.I will say 5'3 her size makes her look about 2 inches less if she weighed 200 she would be 5'4 all day.
littlesue
said on 11/Mar/17
I would have said about average height, think she an awful actress though, especially in the American Horror series
Peter175
said on 11/Mar/17
If she was thin she'd probably have a 6ft height requirement.
Arch Stanton
said on 10/Mar/17
She's a talented actress, want to see her in more Oscar type roles. She can do it.
Shredder
said on 10/Mar/17
Yeah she did lose about 100 lbs I think.