Jamie Lee Curtis Height
5ft 7 (170.2 cm)
American actress best known for roles in films such as Halloween, A Fish Called Wanda, True Lies, Freaky Friday, The Fog, Perfect and Trading Places.

Photo by PR Photos
I actually think I look normal. I weigh 145 pounds -- I'm 5 feet 7, you know. I'm normal, and I'm sure I'll weigh 150 pounds by the time I'm 48 and when I'm 50 I'll probably weigh 155 pounds, because that's what happens.
Post Gazette, 2002
You May Be Interested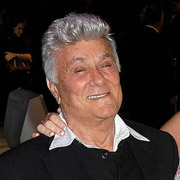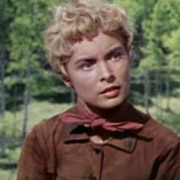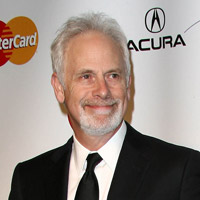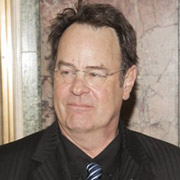 Add a Comment
101 comments
Average Guess (24 Votes)
5ft 6.95in (170cm)
Mimi
said on 31/Aug/21
Rob do you think her sister Kelly Curtis could be no more than 5ft6? She's listed as 1.78m on google and imdb but looks the same height or shorter than Jamie.

Editor Rob
yeah 5ft 10 is an obvious insanely high guess.

Her height or a bit shorter (maybe shrunk more than Jamie?)
Miss Sandy Cowell
said on 19/Aug/21
If Jamie really has put on a few pounds, then she WILL look far more like her Mum, who had a softer looking face. I'd go so far as to say that it would be flattering for Jamie Lee C! 😄
I remember cross examining the huge 'Perfect' posters and thinking how nice it would be to be that thin and angular, but looking back now, Jamie had an androgynous appearance with a short, boyish haircut.
I couldn't have ever looked like that because I lacked the height that Jamie has, but I know what it's like to be angular.
It can be hard to explain to young girls that certain looks are unattainable for their body types, but people can but try to advise them. It's far more talked about now than when I was a youngster, which can only be a good thing.
Miss Sandy Cowell
said on 19/Aug/21
⭐ I read Jamie's commentary about the inevitability of piling on the pounds the older you get, but what if you don't have much of an appetite?
In the usual run of nature, we find that mammals, particularly those who, like us, are destined to live long lives, do tend to put on some weight during the middle years. However, what if, through poverty or a naturally small appetite, we do not? Are we then less likely to survive a serious illness? My family aren't really the best from which to judge this, as I have long life on both sides, but also cancer runs rife. I'm not thinking of averages here, but fighting off illness in relation to having fatty reserves. 🤔 Illnesses and operations are hardly conducive to keeping our heights! 😕
Another subject that springs to mind is height loss. Are those who acquire more adipose tissue during middle age less likely to shrink? I think it makes some sense, but a well-planned, protein-rich diet containing everything you need, surely is the ultimate safeguard against age-related illnesses, health issues that are passed down genetically and height loss, all too often the result of osteoporosis brought about through careless eating habits when we're young and feel infallible.
Eat well, exercise regularly and keep as positive as you can. A sound diet coupled with activity contribute to good mental health, and exercise is invaluable to keep bones strong and our dispositions happy.
Ergo, we can take steps to safeguard ourselves from all manner of things that make for an undesirable and painful later life, with frightening height loss and excruciating operations. It's never too early to start! 👍👍
🏃‍♀️🏃🎾🍇🍊🍌🍐🍓🥛🧀🐟🌽🥕🍠🌾🍚🍛
Miss Sandy Cowell
said on 18/Aug/21
Jamie could always pass for taller in her Halloween films because of her superbly lean figure. She must go to a great deal of effort to keep so trim.
5ft7. 😁💐
Dr Decker
said on 17/Aug/21
Legit 5-7. Rob you need to list the new Halloween Michael James Jude Courtney.
Jtm
said on 1/Jun/21
There is a recent picture with blanchett and hart. Not a great picture and only one picture but she is leaning more than blanchett and maybe even a footwear disadvantage. I think she might actually still be a legit 5'7.
JustJoey
said on 18/Apr/21
Maybe 5 6 1/2."
And gorgeous.
OriginalAnon
said on 28/Mar/21
She's definitely a bit too old for me but she looks great in that photo... I love Jamie Lee, she is one of my favourite actresses. I thought she could pull off 172cm back in the day
berta
said on 21/Sep/20
i think she is under 170 cm by now. she looked 170-171 when she was young but closer to 169 now.
Johan123
said on 24/Dec/19
Lovely lady, and looks 5' 6.5" to me.
Miss Sandy Cowell
said on 22/Nov/19
🎂🎁💐🎊 Happy Birthday Jamie! 🎊💐🎁🎂
A Very Happy Birthday is wished for the lovely Jamie Lee, who turns 61 today. Her movie 'Halloween' was one of the first horror films I bungled my way into!
📽️🍿
5ft7, but could always look taller because she's so slim.
😁👍
🎂🎁💐🎊🎂🎁💐🎊🎂🎁💐🎊🎂🎁💐🎊
Bobby 1.78m
said on 7/Nov/19
Rob, do you think she's lost height at all or could have a fraction taller in the late 70s?

Editor Rob
I can see the case for a strong 5ft 7 in her 30's to now a weak 5ft 7...I don't think she's lost that much height by now though, not a full inch yet.
Caldoni
said on 4/Oct/19
Legit 5-7. Odd for a Hollywood actor to be honest. Respect
SnerhagAip7777
said on 17/Apr/19
Lol, i thought she was really tall in True Lies. Might be because of her overall androgynous appearance. Would not have been surprised if she was like 5'10-5'11.
Littlelee168cm
said on 5/Mar/19
How tall would David gordon green the director of halloween be Rob? I've seen him listed 5ft 10.5 and 5ft 7.5 I'd go with the latter as him and Jamie lee curtis look pretty similar in height in photos

Editor Rob
5ft 7 range is more likely.
Sandy Cowell
said on 30/Oct/18
@ Arch Stanton - Yes, I sure did see it in 1978, and if that's not freaky enough, I saw 'Carrie' a few days after I turned 16, back in January 1977! Practically everybody in my class had been reading it, including myself, and I simply had to see it! It was the first film that the Odeon, Bromley, let me in to see. It wasn't so much my height that made the seeing of an 'X' film, as they were known then, so difficult for me as the fact that I was an extremely late developer. I did have the gift of the gab though, and had rehearsed all my answers to perfection.
Nobody can help when they were born! I have given up pretending to be younger, not that I ever really tried. My Mum lied about her age to me, and when she actually confessed, when I was 12, it was like losing ten years of her life in one solitary minute. I cried buckets! 😭
Nice to hear from you, as always, Arch!
😊👍
Nik
said on 30/Oct/18
She is very honest, you know!
Arch Stanton
said on 28/Oct/18
Wow you saw Halloween at the cinema in 1978 Sandy? Showing your age hehe! Jamie has an athletic build, when you see her on screen sometimes you could imagine nearer 5 ft 9 at times but I think she's honest.
Sandy Cowell
said on 24/Oct/18
Ha ha! She's on my TV now in 'The Fog' as part of the Horror Channel's 'Haunted Halloween' Season! The dark nights sure are drawing in at this time of year, and they don't come much darker,🌚🤘 more sinister, and foggier than they do in the ghost-ridden 👻 showdown of this film!
Jamie stars with her Mum, 'Psycho' star Janet Leigh, in this and Adrienne Barbeau, who's around 5ft3 and plays a husky-voiced DJ. I have watched this bearing in mind that Jamie is 5ft7, considerably shorter than I originally had her pegged at when I first saw 🎃 'Halloween' at the cinema back in '78! Mind you, she is very sylph-like and that will have affected my way of perceiving her height.
This time though, I knew her height and I actually did see that she wasn't taller, probably because it's an unfriendly, freezing 'n' foggy night by the sea, and everybody is wrapped up warmly, so you really CAN take in the heights of these actors without getting sidetracked on admiring their figures, as can happen to me!
I have no qualms with going for 5ft7!
berta
said on 1/May/18
170-171 seems right for her
Sandy Cowell
said on 11/Mar/18
I used to think Jamie might be a trifle taller, perhaps in access of 5ft8, but the first juicy scene in the film 'Virus' has convinced me otherwise! She stands looking right up to Donald Sutherland, (who will be nearer his 6ft1.5 that he stands today than his all-time-peak of 6ft3.5 as this is a 1999 film AND he is sporting a fully grey head of hair, so I'd say he's 6ft2.25, which is still very tall!)
I have probably had my impression of Jamie upped as well, as I remember the perfect body she achieved for a film, possibly even called 'Perfect', but not definitely, and, believe me, she could hold her own with the very BEST of the modelling world after the results she achieved for that!
I would therefore like to give Ms Curtis, based on what I've just seen, 5ft7! 👙💄👗!
Tamberlain
said on 28/Dec/17
5'7" flat does seem right for her.
lee168cm
said on 27/Oct/17
How tall would her halloween co-star pj soles be? She looked a bit taller than jamie at one point but was in platform wedges so could be shorter than her often listed five eight

Editor Rob
5ft 8 seems a bit much, I'd have thought under Jamie's height for sure.
Bobby
said on 28/Sep/17
I know her from the Halloween franchise (I used to love watching those horror slashers as a teenager every Halloween, and even at night just to analyze the behaviour of fictional serial killers.) I wasn't height aware back then but I thought she looked around 5'9, I mean she looked tall, and she still looks the same as she did since I saw her in Halloween: 20 Years Later, which took place in 1998 though it came out in 2000-2002, in that timeframe I recall.
kbhart
said on 8/Nov/16
I went to a play almost 25 years ago and she was in it...don't remember which one; but they gave you a program of the cast and each cast member has a bio. She was listed at 5'6 1/2" in that bio.
funfun4every1
said on 31/Mar/16
5'8 or 5'9 definitely. She seemed so tall in Freaky Friday. 😀
AwwwYeah
said on 22/Sep/15
I saw her at Barney's New York in Beverly Hills. She was wearing flats and I was wearing running shoes, and she seemed to be around an inch to an inch and a half shorter than me, and I'm 5'8", so 5'7" seems very accurate for her.
Fray
said on 1/Aug/15
Not height related, but I think she was/is stunning.
jtm
said on 1/Mar/15
she was a legit 5'7 but maybe she's 5'6.5 now.
Arch Stanton
said on 1/Mar/15
She looks like she'd be at least 4 inches taller than G, can you imagine them really about the same height on the stadio? I can't!
Arch Stanton
said on 1/Mar/15
It is hard to believe she's biologically Janet's daughter yup. Yes she looks taller than 5 ft 7 as I've said a fair few times. Well, she's not Monty Clift's daughter Sue :-).
the shredder
said on 1/Mar/15
she has claimed 5 '7.25 , I remember the interview
Dmeyer
said on 28/Feb/15
Rob she looked taller than 5'7 i met him she looked nearer 5'8 can you upgreat her to aleast 5'7.5 peak
littlesue
said on 28/Feb/15
Always looks taller than 5ft 7. She has the fullish bust like her mother but looks nothing like her Mom/ Dad in general. Obviously the rumours surrounding her birth could be the reason she has more of a masculine look
184.3cm
said on 27/Feb/15
Could be more 5'7.5, looked about 6' in heels next to Dan Aykroyd in Trading places.
M
said on 27/Feb/15
I think she is taller than 1.70m and one of those women who would like to be shorter. I think she is 1.77m.
Arch Stanton
said on 10/Oct/14
Also barefoot next to Michael Palin (in shoes) and they're virtually the same height.
Arch Stanton
said on 10/Oct/14
It doesn't make sense. Almost as tall as Kevin Kline and almost eye level with John Cleese in moderate heels in A Fish Called Wanda. There's a bedroom scene in Fish where she's barefoot and Kevin Kline in shoes and she only looks a few inches shorter than him and he was near 6'2" peak!!!
James B
said on 23/Mar/14
She looks 5'9
Edlt2882
said on 4/Feb/14
I was walking behind her at Disneyland a few years ago. I probably stood 172cm in the shoes I had that day, and she was around 175cm tall with the shoes she was wearing. So I'm guessing she's around 173cm tall.
Arch Stanton
said on 22/Sep/13
She's got quite masculine features and Janet Leigh of course was very feminine looking.
Arch Stanton
said on 22/Sep/13
Doesn't look tall at all in Halloween. She looks nothing like Janet Leigh or Tony Curtis either!!!
Shelly
said on 25/Jul/13
She's got to at least be 5' 8".
Arch Stanton
said on 7/May/13
She definitely give a taller impression but Rob's right,
Click Here
in some of the photos they look close in height, which illustrates above all that you should never place too much weight on one photo!!
Arch Stanton
said on 6/May/13
Funny isn't it how body weight and built can create different illusions. A 5 ft 7 guy especially if fat will look really short but a skinny limbed 5'7" woman can look nothing less than tall!
Arch Stanton
said on 6/May/13
She's very athletic looking though without an ounce of fat on her so can easily seem like she'd be 5'9-5'10" at times.
Anonymous
said on 20/Mar/13
She looked more than 5'7 in person and she looks taller than 5'7 near weaver
Arch Stanton
said on 12/Mar/13
Click Here
Rob do you think Sigorney looks 4 + inches taller? Surprising I thought she was in very tall range for a woman.

Editor Rob
she looks around 3-3.5 range taller from that event, she might have a little bit less heel.
Hillman
said on 21/Feb/13
She 's taller than 5'7", I think she's 5'8" 0r 5'9"
Mel
said on 10/Nov/12
She had to be around 5'9, no shorter than 5'8 back in the Halloween days.
matt678
said on 27/Oct/12
Ferringno is more like 6 ft 3.5 back then and arnie was like 6ft0.5 peak back then.
Aaron
said on 20/Sep/12
Arnie is 6'2. watch pumping iron and look at the posedown between Lou Ferrigno and Arnold. Ferrigno is listed at 6'5 and is no more than 3 inches taller than Arnie.
bob
said on 19/Sep/12
@Dwignut, arnie is totally 6'2. watch pumping iron during the posedown between Lou Ferrigno and Arnold Schwarzenegger. Ferrigno is listed at 6'5 and arnie is no more than 3 inches shorter than him.
Dwignut
said on 29/Jun/11
Mel Gibson
isnt 5'10 and arnie isnt 6'2. she prolly is 5'7. Which would make mel gibson around 5'8 and arnie around 5'11.
Warren Spencer
said on 25/Apr/11
Bloody hell, check her in Halloween, she's 5'9/5'10". Check her next to 6'2 Arnie in True Lies
ArjunaKorale
said on 12/Apr/11
There's not much discussion here! The lady looks 5 foot 7 and in fact has owned up to that height herself! So all those jokers who say 5 foot 9 or above can "go & get a life".
anne
said on 5/Mar/11
Click Here
If Jamie Lee Curtis is 5'7. How tall is Reggie Fils-Aime? In every single picture I see him in he towers over everyone.
glenn
said on 14/May/08
thanks meg.taken in 1993.she was always nice to me.i heard otherwise.
meg
said on 13/May/08
you babe glenn. what year is this? jamie lee does look nice.
Davey
said on 13/May/08
Jamie Lee looks very pretty in that pic.
Heightwatcher
said on 24/Apr/08
Glenn how old are you in this pic?
vegetable man
said on 24/Apr/08
Wow, surprising. I really thought she looked in the 5'10 - 5'11 range.
Charliemoto
said on 24/Apr/08
Glenn cant be a model and wont ever be a model not now not ever, he's more of a ROCK band leader got the look of a cool metal headbanger :D also could be good in an episode of LOST as part of THE OTHERS (bad guys) but he knows that i'll stop him lol or try to :D
5'7 max for Jamie lee, she can look tallish (especially in HALLOWEEN) but look at her heels and you'll understand....also her body si quite thin with long legs dont be deceived.
5'7 is right + she said it and she looks it.
dmeyer
said on 12/Mar/08
to me she looked 5'8.5 with flip flops
glenn
said on 12/Mar/08
thanks lebendsorf and elle.
Lebensdorf
said on 12/Mar/08
You know, Glenn, you could have been a model. Seriously.
I actually thought Jamie Lee was taller. She looked pretty tall in "Trading Places," but I guess because of the hooker heels she was wearing.
ed
said on 12/Mar/08
damn... Glenn doing his "blue steel" trying to turn Jamie on... :)
Elle
said on 11/Mar/08
Also, nice pout Glenn.
Elle
said on 11/Mar/08
I honestly thought she was 5'9
glenn
said on 10/Jan/08
15 years ago actually.thats true leonari.women age bad.
leonari
said on 10/Jan/08
Camporita: Have you looked at Jamie Lee Curtis?? Do you think she looks like that in the picture above??
NO!! she does not...
Really how old are you for asking questions like : what happened?
leonari
said on 10/Jan/08
Camporita: ever heard about ageing?? I suppose you are a woman? Well get ready for the "ride" cause women do age much worse than men. NOW thats a fact!
glenn
said on 9/Jan/08
its called 14 years ago.
Camporita
said on 9/Jan/08
hey Glenn , you look hot in there , what happened after that ?
glenn
said on 9/Jan/08
she had a small heel goin too.but she is 5-7.1993.i heard the nuno comment a few times.it nice to hear.thanks.
D. Ray Morton
said on 9/Jan/08
Really good pic of both Jamie and Glenn. She does indeed look 5'7".
samuel
said on 9/Jan/08
was this shot in the 80's ? I mean, Glenn, you look like Nuno Bettencourt there :D
Sam
said on 27/Dec/07
She is 5"8,5 why she is taller Zeta Jones and Blanchett.
myspace celebrity
said on 12/Nov/07
julie gonzalo is 5'8 and was taller than her in christmas with the kranks; this is deffinetly a dead on height for her =)
Louisa
said on 11/Nov/07
Jamie isnt as tall as you think. I met her at a book signing and she stood up beside me for a photo and i'm 5ft5 and she was the same height as me.
Franco
said on 28/Aug/07
look at the picture dmeyer, Glenn = taller and he is leaning too.
can't be 173cm, she said it herself that she's 5'7 so lets not fool ourselves,
i believe her when she says 5'7 it's just shes not 5'7 anymore today.
she looks 168-169cm range.
dmeyer
said on 9/Jul/07
i dont agree i had 1.4 in heels like 184 cm in shoes and she had flip flops she semmed aleast 173 cm she was about 4 in shorter so 5'8.5 in 1.27 cm flip flops so 5'8
OutBenchThis
said on 28/Apr/07
like the pose dude
Franco
said on 9/Apr/07
yeah, i pulled out Trading Places dvd and watched her (besides being hot) she definetely looks 5'7 in that movie and in heels she's real close to the same height of DAN AYKROYD (bloody name hard to spell) lol
i think she's 5'6.5 today though, but no doubt she used to be 5'7 maybe even 5'7.5
starky
said on 4/Mar/07
remember in trading places when she stripped off? completely changed my view of her as being a bit plain looking to hubba hubb hubba!!!!!
Franco
said on 16/Nov/06
my god i thought she's 1.75 minimum......another one bites the dust.
yeah 5'7 range could be pretty accurate.
Bibi
said on 5/Nov/06
A person I know met her a few weeks ago and said he couldn't believe how short she was. Well she wasn't short, but compared to what he thought, he really didn't expect it. He said she was about 5'5, 5'6. Shes probably shrunk with age.
Glenn
said on 28/Jul/06
Still is.longer actually.
kim
said on 27/Jul/06
whooooa, glenn's hair is long!
Azarea
said on 7/May/06
Glenn is clearly taller, though her footwear is questionable, so she could even be under the 171 given here...
dmeyer
said on 5/Apr/06
when i met her she was in flat and looked 173 4 range
Coffee_at_night
said on 4/Apr/06
I really thought she was taller. Nearly 5'9" even, comparing to Lindsey Lohan in "Freaky Friday"...
trueheight
said on 13/Mar/06
I've met PJ Soles, who is really 5'10, she is a tall gal. Curtis is 5'8, i strongly believe, w/ a lot of production stills from Halloween with her JUST under 5'10 john carpenter
Shorty
said on 13/Feb/06
Glenn is funny in this picture. I remember that Curtis was a bit taller than 5'8".. or maybe she is shrinking..hehe
Anonymous
said on 3/Jan/06
i met her last year she is around 174 cm
Arturo
said on 2/Jan/06
I used to think Jamie was taller , but now that I know her height I love her even more , she is perfect for me.
CelebHeights Editor
said on 20/Dec/05

Looking at her heels in True Lies when she's near Tia Carrere (who's heels are maybe tad smaller, i.e. in the Scene outside the plane) I think 5ft 7.5 actually is probable nowadays.
ann
said on 20/Dec/05
her mother was apparently 5'5 and father 5'9
Viper652
said on 19/Dec/05
You know, I always thought she was her listed 5-8 as well.
Viper652
said on 19/Dec/05
Wow, so your wrong, Rob. :)
CelebHeights Editor
said on 19/Dec/05

Oh-oh, this is an interesting quote, because this lady in interviews always seems like she's honest and intelligent...
From a post-gazette interview in 2002:
"You know what, I disagree with you. I see a lot of women. I actually think I look normal. I weigh 145 pounds -- I'm 5 feet 7, you know. I'm normal, and I'm sure I'll weigh 150 pounds by the time I'm 48 and when I'm 50 I'll probably weigh 155 pounds, because that's what happens."