Tony Curtis Height
5ft 8 ¾ (174.6 cm)
American actor, best remembered for roles in films such as Some like it Hot, Spartacus, The Defiant Ones, The Boston Strangler, Sweet Smell of Success, Trapeze, The Vikings, Sex and the Single Girl and Operation Petticoat. A 1952 article described him as tall as 5ft 10.5. The actress - Danica D'Hondt - once mentioned that when filming a scene with him that
"I am five foot, nine inches and towered over Tony Curtis."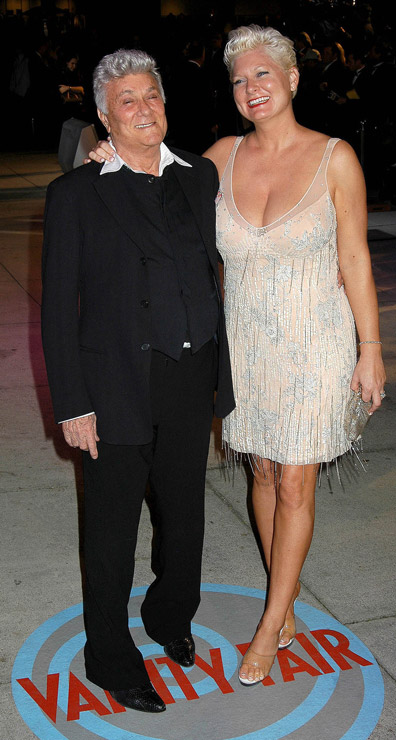 Photos by PR Photos
You May Be Interested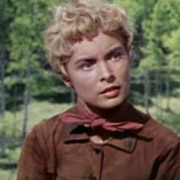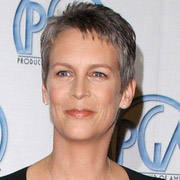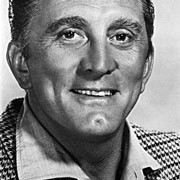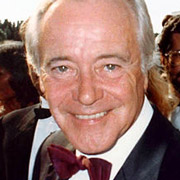 Add a Comment
40 comments
Average Guess (9 Votes)
5ft 8.22in (173.3cm)
Mark
said on 10/Jan/18
Curtis never looked 5'9".
RisingForce
said on 19/May/17
He's supposed to have claimed 5'9" in his 1993 autobiography and he actually looks close to it so this seems about right. Don't know about the lifts people keep mentioning with him, but it'd be worth looking at his shoes to see if there's anything to it.
Boomer
said on 17/Apr/17
He looked about 5'5" in the film Arivaderchi Baby '66 He was playing a 16yo orphan at the beginning so perhaps they tried to make him look smaller.But his gf Nancy Kwan in the film is like 5'2" and he didn't look much taller next to her.
Rampage(-_-_-)Clover
said on 28/Mar/17
If he wore lifts which would almost be expected of guys his height, he probably was hitting 5ft10+ zone with ease
Tone
said on 3/Jun/16
I personally knew him years back. He was a mere 5'6" bare feet. What difference did it make. He was quite wonderful.
Larry
said on 27/Oct/15
Curtis was too old to play Albert DeSalvo. He was 5'7" without the lifts he always wore.
Arch Stanton
said on 27/Jul/15
Rob can you add a photo and add The Boston Strangler, Sweet Smell of Success, Trapeze, The Vikings and Sex and the Single Girl?
Perfect casting in the Boston Strangler, really looked creepy enough to look like a legit serial killer!
Berci
said on 26/Jul/15
Just saw Trapeze and he was shorter than Sid James who is listed at 5"7'. It doesn't stop him from being very watchable. Very underrated because of his popularity.
Arch Stanton
said on 18/Jun/15
Pulls off looking about 5 ft 10 with Fonda in Sex and the Single Girl!!
Barker
said on 27/Dec/14
Tony was almost but not quite, 5' 7" no shoes.
Realist
said on 4/Nov/14
Rob watching Some like it hot very carefully, he is Jack Lemmon's height in formal shoes during the sailor scene when Lemmon says he is getting married. Lemmon is barefoot. I think he is 5'8 or 5'7.75. His deep voice could make him look 189 though (if no one saw him ;D ). Lemon is a legit 5'9 (minimum 5'8.75).
MAH
said on 3/Aug/14
I stood next to him at a fencing competition in Las Vegas. It was a few years before he died. I think he was 5 ' 7" at the most if you count to the tips of his well coiffed hair.
littlesue
said on 6/May/14
I would have said around 5ft 8 to 9, his one daughter Kelly very tall at 5ft 10
Arch Stanton
said on 5/May/14
I think you're right actually to have gone sub 5'9" even if he didn't really look shorter than Jack Lemmon in Some Like it Hot. Lancaster looked between 4 and 5 inches taller in Trapeze. Lancaster at 6'1" flat which he consistently looked that would put Curtis at roughly 5'8.5" which would be my guess.
Arch Stanton
said on 5/May/14
Looks more 5'8" actually next to Gina Lollobrigida and Burt Lancaster in Trapeze.
Arch Stanton
said on 20/Apr/14
5'10.5 is certainly impossible. Poitier looks near 6 inches taller in The Defiant Ones. I don't think Curtis looked shorter than Lemmon in Some Like It Hot though and he did make Cary grant look 6 ft in Operation Petticoat. Did he ever wear lifts?
guyfrommars
said on 28/Jul/13
5'8" in his prime, 5'7 or 5'6" in his older days.
Arch Stanton
said on 22/May/13
Rob this needs updating, some other notable films include
Sweet Smell of Success, The Defiant Ones, Operation Petticoat, Spartacus, and the Boston Strangler.
Arch Stanton
said on 22/May/13
4 inches shorter than Cary Grant in Operation Petticoat 5'8.5"-5'9" I'd guess, 5'8.75" looks spot on in my opinion.
dee
said on 19/May/13
i seen tony curtis with farnk lovejoy they made a war p9ctuer togather he was a small man
Handbag Lover
said on 27/Apr/13
Tony Curtis is lucky to be 5'-8" tall. He one of shorter actors in Hollywood. If you look closely you can see his 'lift shoes' in mnay films. Gorgeous man tho - beautiful face in his 1950's films.
guyfrommars
said on 23/Mar/11
He could look short next to 6'1.5" Roger Moore in The Persuaders, but I don't think he was shorter than 5'8.5" in his younger days. Near his death, due to his health problems and his age he was closer to 5'6".
Mr. Kaplan
said on 4/Feb/11
I'm glad he was upgraded! He was indeed about 5'9".
rob
said on 2/Jan/11
Tony needs an upgrade. About an inch taller than jack lemmon who is 5,8. 5,9 for curtis
Anonymous
said on 30/Dec/10
a weak 5'9. Always looked 5'9 next to Roger Moore who is 6'1. Moore was NOT 6'2. If he was 6'2 Curtis would be over 5'10.
Anonymous
said on 30/Jun/09
There's an image of him with his wife. They stand on a staircase with Tony standing one or two stairs above his wife and they're the same height with this technique. His wife is wearing heels on the picture.
Jeff
said on 21/Apr/09
I met Tony in the late '80s and stood talking with him for about 20 minutes. I am 6' even and he was shorter than me by at least a couple of inches, but I don't recall him being what I would call short. He was a very nice guy and very personable to talk to. He was with a very beautiful (and much younger) blonde girl. He was great in Operation Petticoat and a WWII submariner in real life.
Anonymous
said on 13/Dec/08
He appeared recently on the Jonathan Ross show. In a wheelchair for part of the time he was able to walk on and off the set with assistance. Said his walking was imporoving all the time.
Frank2
said on 28/Aug/08
It seems Curtis suffered a debilitating stroke last year and lost the use of his legs.
Frank2
said on 27/Aug/08
Poor Tony is now confined to a wheelchair and as you can see from this photo, he no longer wears that awful white carpet on his head:
Click Here
At best his peak height was around 5'9". He was about an inch shorter than 5'10" Jerry Lewis in BOEING BOEING.
Mr. R
said on 31/Jul/08
I saw he and his wife on Oscar night, and she is an Amazon! With heels, she must have been 6-3! Tony is about 5-7.
sf
said on 31/Jul/08
Somebody remembers the Persuaders! I used to love that show as a kid, I don't know why...
Brad
said on 31/Jul/08
He wore huge custom shoes on The Persuaders. I met him last year but he was in a wheel chair.
TJ
said on 14/Jun/08
Why do you call him the old Crooner Rob? Tony was never a singer.
[Editor Rob: that line must have been there for about 3 years without me changing it, it's changed now thanks.]
Marcelo C.
said on 5/Oct/07
What´s happening, boys´n´girls.....? I see very few opinions ´bout such a Great Actor as Tony Curtis. I confess I was surprised at 5´8". I used to watch "The Persuaders", and really thought he was about 5´10". There was an episode where an actress describes Danny Wilde as an "atractive 6 ft. man".....
Maria
said on 21/Nov/06
I used to work for Tony. I'd say 5'7 or 5'8 is about right. He's of medium height.
TR
said on 15/Aug/06
I met Tony and his wife, Jill Vandenberg at the Hotel Del, Coronado Beach.
I am 5'11" and standing right next to them I was looking
down at Tony and up at Jill. Tony was wearing regular loafers and
I would estimate him to be 5'7 or 5'8' max. Jill was wearing
super sized heels, so without the heels I would still put her
between 5'11 & 6'. A very tall lady.
Azarea
said on 27/Apr/06
how tall do u think his wife is rob?
[Editor Rob: her height looks to vary...I wonder if curtis in his old age occasionally dons the lifts, 5ft 9-10 she can look]
Glenn
said on 15/Jan/06
5-8 it is.
TJ
said on 10/Jul/05
In his autobiography, he says that he is 5'9. He had a few inches on Marilyn in Some Like it Hot and she was 5'5. Perhaps he has lost an inch with age though.