Jason Robards Height
5ft 9 ½ (176.5 cm)
American actor best remembered for roles in films such as All the President's Men, Once Upon a Time in the West, Julie, Long Day's Journey into Night, A Thousand Clowns, Divorce American Style, The Ballad of Cable Hogue, Magnolia and Melvin and Howard. Robards was once in the 'business' of People Stretching. In an article from 1974 he talked about it:
"It was like a torture chamber. You'd lay people out on a table and stretch them with a wheel and a crank, pulling down on their feet and up on their arms. There was a sling for their feet and head harness. They'd groan with pain. You'd hang a guy up on a hanger with a weight pulling his feet down. You could kill a guy that way...You could really stretch them an inch or two but two days later you had to stretch them again. I got 50 a week."
You May Be Interested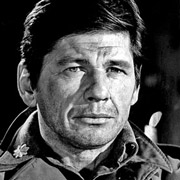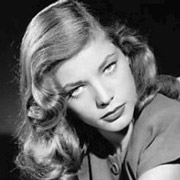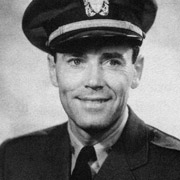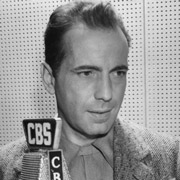 Add a Comment
21 comments
Average Guess (5 Votes)
5ft 8.65in (174.4cm)
Giorgi
said on 15/Jan/17
He must had shrunk considerably. Tom Hanks was literally towering over him in Philadelphia.
Fratjimmy96
said on 2/Dec/16
There's a scene in Philadelphia who's really interesting about Robards's height. I'm talking about the sequence at the stadium when Julius Erving greets Robards and then Denzel Washington delivers some bad news. The three men are standing really close to each other; Erving is 6'7, but with Robards and Denzel the situation is different. Robards, who was 71 at the time, looks 5' 8.5 and i suspect he wore lifts in his shoes. But Denzel isn't so much taller, he looks a mere 5'11 next to him and Erving. Ok, Erving is a giant, and maybe Robards was wearing some good lifts or the camera made some tricks..but it's seems strange thinking that Denzel, who's a solid 6'0.5 in my opinion, looks a weak 5'11 next to Robards. In my opinion, Robards was near 5'10 in his younger years, or even a weak 5'10..
172.4cm guy
said on 26/Oct/16
At his peak Robards looked about 176-175cm (All the President's Men), but towards the end he was about 173cm (Philadelphia). So I think there should be a Peak listing and a later listing. Great actor...one of those that you don't really know about until you watch some older movies. Such a direct and authentic style of acting. It's rare to find it these days. RIP
Key
said on 26/Oct/15
5'9.5? You really think? Honestly looks 5'8.5 in A Thousand Clowns. I think I have to agree with IMDB with this one.
Arch Stanton
said on 10/Aug/15
Rob have you see The Ballad of Cable Hogue? One of my favourite westerns! Quirky as it had things like flash backs looking at Steven's breasts and the face on bills smiling etc. A masterpiece, one of Peckinpah's finest IMO. Robards was an amazing actor.

Editor Rob
don't think I've ever seen that yet.
Arch Stanton
said on 1/Jun/15
Bizarre job for sure!! I bet Bing Crosby and Dean Martin were among his best clients!
Steve
said on 29/May/15
I believe his peak was 5'9".
Sam
said on 29/May/15
Man, that Long Day's Journey film was very effecting to me, all the actors were at the top of the game and Lumet did powerful but subtle work on that, rather underrated if you ask me.

Editor Rob
forgetting about his films for a moment, this guy was an assistant 'Grow Taller Stretcher' ;)

Arch Stanton
said on 26/May/15
Actually in 1000 clowns I thought he looked exactly this but was thinking you had him at 5 ft 10.
Arch Stanton
said on 26/May/15
Rob can you add Julie, Long Day's Journey into Night, A Thousand Clowns, Divorce American Style, The Ballad of Cable Hogue and Magnolia remove those darn italics!
Sam
said on 16/Dec/13
He could pass for 5'10" range for sure...don't know why all the comments are in italics.
Arch Stanton
said on 23/Aug/13
Looked 5'10" I thought.
Mr. S
said on 2/Oct/12
I was staying at a hotel in Minneapolis in the 1990's. I came out to the street and Mr. Robards was in front alongside of me, now I am 5'6" he was shorter than
me. I was very surprised as I had seen him in a tv show about A. Lincoln.
I stood next to him in the street and he was shorter than me, I'm 5'6"
Mr.V
said on 23/Feb/11
Robards never looked as tall as 5'9.5 to me . I'd say he was about an inch shorter than that . In "Long Day's Journey Into Night" he was barely taller than 5'7 Dean Stockwell .
Here's a clip from the movie :
Click Here
And here's a clip of "Pat Garrett & Billy The Kid" where he's towered by 6'2 James Coburn :
Click Here
Watch the video from 1:06 to 4:10 .
In the final moments where the two go away together arm in arm it's clear that the height difference between them is quite big .
Bradley Robinson
said on 1/Oct/08
In "Once Upon A Time in the West", Jason Robards looked about the same height as Charles Bronson. Henry Fonda had about 4 inches on Bronson.
Lenad
said on 17/Jun/08
In Philadelphia he he was quite a few inches shorter than Tom Hanks and Denzel Washington. I believe both of them are 6'1 so I think 5'9.5 flat was probably right.
TOM
said on 27/Mar/08
Jason Robards received an honorary doctorate at my alma mater. I'm 5'10" and when he walked by me, 2 feet from me, he appeared to be no taller than 5'8".
bikagyura
said on 7/Jan/07
OM(F)G! I thought he was like 6' 3" when I saw him in a film called Breaking Home Ties... That son of his must've been just about 5'" or something...
sf
said on 20/Jul/06
Funny - I think the IMDb has him at 5'11", but I never really had a clue about his height...
Frank2
said on 26/Jun/06
I doubt he was ever any taller than 5'8".
Mr. R
said on 25/Jun/06
I saw him in New York at the Tony Awards in 1998, and he was much smaller by his death. I would say about 5-7.