Jay Ellis Height
6ft 3 ½ (191.8 cm)
American actor, best known for appearing on TV series The Game and Insecure. On his modelling page he was listed
6ft 2 ½
, though he said on TheUndefeated.com
"Women always ask me how tall I am. So many people are surprised I'm as tall as I am...I'm pretty tall. 6-foot-4. People are like, 'No you not.' I'm 6-foot-4! Why would I make that up? I'm legit tall."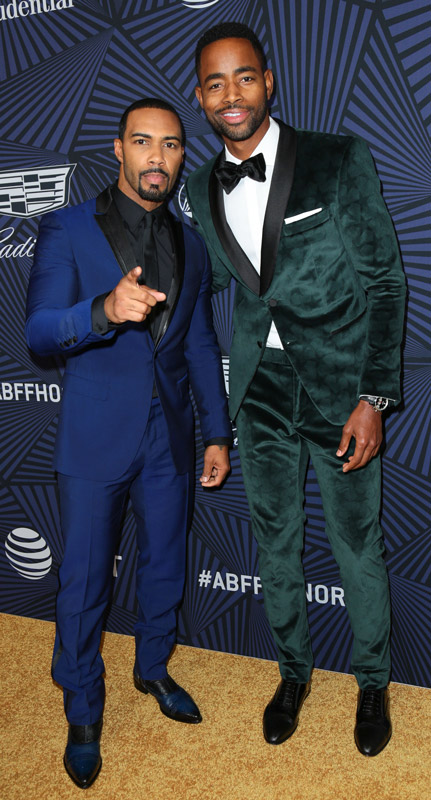 You May Be Interested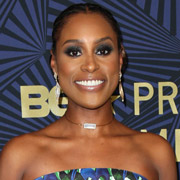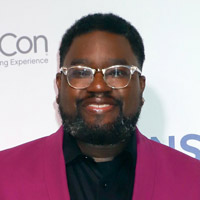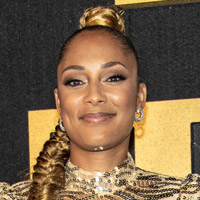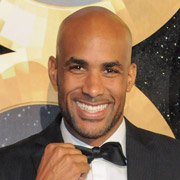 Add a Comment
15 comments
Average Guess (10 Votes)
6ft 3.3in (191.3cm)
Canson
said on 13/Jul/19
He's probably closer to 6'3". Especially when he's guessed less than 6'4" like he is
Chris Junior Hernandez 1990
said on 10/Jul/19
@VelikiSrbin No offence but 7 inches is exactly 6'3 1/2 not 6'6 he had on Omari Hardwick. A real 6'6 is massive than this comparison next beside 5'8 1/2 guy.
VelikiSrbin
said on 3/Mar/19
He must be around 6'6 because he looks about 7 inches taller than the guy he's next to who's listed at 5'8.5, but he also appears to be dropping around 2 inches in posture!!
Christian 6'5 3/8"
said on 2/Mar/19
@Junior
Maybe some models that are 6'2.5"+ don't get any taller listings than that, but it's not a general rule, and it's not as prevalent as people make it out to be. I've seen plenty of 6'3"+ listings of male models on the Internet. What I've noticed though, is that listings of male models are a bit more moderate compared to listings in other professions. I don't typically see bigger inflations like 2-3 inches for them.
Junior Hernandez 1990
said on 27/Feb/19
@Christian
It's bizarre that Pierson Fode was initially listed 6'2 1/2 on almost all sites here is one example how a possible 6'4 model/actor get under listed.
Canson
said on 26/Feb/19
@Christian: Boris did get 6'3 at one point I ageee
But a lot of people are forgetting Brock Ohurn as well lol. Isn't he listed at 6'7" and billed at 6'6" on his Modeling Agency's page? He's 6'5" barefoot. So not all models downplay it
Canson
said on 26/Feb/19
@Christian: Boris did get 6'3 at one point I ageee
Christian 6'5 3/8"
said on 25/Feb/19
@Rob
Boris Kodjoe was listed 6'3" on his own official bio page, and Dylan Brosnan was listed 6'4" by his agency like Junior said. And Pierson Fode was listed 6'3.5" by his.
@Junior
Another one listed 6'4" is Marcus Schekenburg.
Andrea
said on 25/Feb/19
That's right, Rob. It's a known fact that after a certain mark, models' heights get downplayed, and in fact you will rarely find models listed higher than that 6'2.5 mark on their agencies (and that's certainly not because there are no models taller than that).
As I said in the past, I personally know a 192 guy who's down at 189 on his modelling's agency (and 196 on his basketball profile)!
So, while I don't know whether that is this guy's case or not, his modelling listing proves nothing indeed.

Editor Rob
Even Welling was rounded to 6ft 2, although that's just a small round down. I've looked at many model agencies over the years and it was indeed very rare to see a 6ft 3 listing. 6ft 2.5 seemed a kind of cut off point...
Junior Hernandez 1990
said on 25/Feb/19
I had a male model cousin resides in canada and he was at least 6'3, but his agency listed him 6'2 and his modeling card get him listed at 6'2 1/2. I know what Rob talking about, they usually don't list any male model at 6'3 and most rare listing was 6'4. Example of Dylan Brosnan was 6'5 and get listed 6'4 by his agency.
ND.IV
said on 25/Feb/19
Looks in the range 189-191 cms
Littlelee168cm
said on 24/Feb/19
It's funny how on his own omari looks average height or taller but with Jay he looks tiny funny what perspective can do and camera angle
secondrowback
said on 24/Feb/19
Does look like he could be 6'4 in the photo with Omari Hardwick....listed 5'8.5 on this site.
Junior Hernandez 1990
said on 24/Feb/19
Look around 6'4 in Escape Room. 6'3 1/2 seem legit.
Christian 6'5 3/8
said on 23/Feb/19
His 6'2.5" modelling listing is a red flag. Not saying he must be 6'2.5", but the modelling industry usually doesn't underlist heights.

Editor Rob
they usually never list anybody at 6ft 3 to 4