Jean Paul Belmondo's Height
5ft 10 (177.8 cm)
French actor best known for roles in films such as Breathless, The Professional, A Woman is a Woman, Pierrot Le Fou, Le Voluer (The Thief of Paris), The Man from Rio, Two Women, Mississippi Mermaid, Cartouche and Le Magnifique. In a 1981 book he was described as "Belmondo is six feet tall and weighs only 143 pounds", although in a 1966 article the author said that "Belmondo stands five feet nine".


You May Be Interested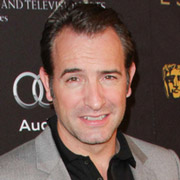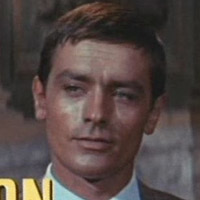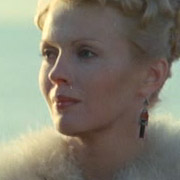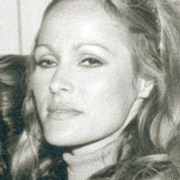 Add a Comment
30 comments
Average Guess (14 Votes)
5ft 9.71in (177.1cm)
meezemaker
said on 14/Nov/20
No way. Belmondo height 174, maybe 175 but no more.
Whereas Lino Ventura claimed 169cm and 82kg
Tunman
said on 22/Oct/20
Rob,how tall do you think Lino Ventura was?I found 176 for him but since he claimed 175 that's ruled out.Strangely IMDB gave him only 169.Hmmm,in 100,000 Dollars au Soleil he seemed maybe 5cm smaller than Belmondo so I guess rather 172-3 and 175 in shoes?

Editor Rob
yeah a couple of inches under Belmondo might be fair...can't see him as only 169cm though
Arch Stanton
said on 15/Aug/20
Belmondo has looked roughly 5 ft 10 in a lot of films though. I never saw him as a 5 ft 9 range guy.
Sinclair
said on 13/Aug/20
I think Belmondo was a tad shorter than Alain Delon, as seen in Borsalino, but the height difference between Delon and Belmondo was not significant. I'd estimate 5'9.75" for Delon, 5'9.25" for Belmondo. At a pinch, maybe Belmondo could have pulled off 5'9.5" but in my opinion, 5'9.25" seems the best option for Belmondo's peak height.
j-c
said on 28/Nov/19
I love that guy!
I think he was 176cm
meezemaker
said on 15/Nov/19
He was 174 cm.
Bourvil who claimed 171 was 2-3 cm smaller than him in the movie "the brain" 1969. I can t see 3 inch difference.
Delon s height 177 always got 2-3 cm on him.
belmondo was know by wearing boot ..
tree
said on 4/Jul/19
That was in 1997
tree
said on 4/Jul/19
Around 60 Alain was taller a bit taller then Belmondo,the host is 176cm
Click Here
Looked it with Van Damme,Robbie Williams
Fabrizio
said on 6/Jun/18
Belmondo e'175,5 cm
Patrick
said on 9/Oct/17
Approximately 175cm.
Smaller than Jean Rochefort (178) in the movie "Les tribulations d'un chinois en Chine)
Rochefort: 178
Belmondo: 175
Delon: 177
Deneuve: 167
Bardot: 166
Arch Stanton
said on 10/Apr/17
5'10 flat looks accurate with Bisset in Le Magnifique. Both barefoot by the pool and Belmondo looks between 2 and 3 inches taller. Belmondo had a surprisingly great physique, obviously dedicated to fitness, like Charles Bronson I think he was a heavy snoker and drinker too, can't understand all that effort going into fitness and then polluting it like that!
Adijos
said on 21/Mar/17
Peak 5'10.75" (180 cm)
Now 5'9.25" (176 cm)
Arch Stanton
said on 20/Sep/15
Taller than 5'9 unless he wore lifts all the time. He was a few inches taller than 5'6 Catherine Deneuve even in a heel. Spot on I think at 5'10.5
mande2013
said on 11/Sep/15
Maurice Pialat and Carlos Saura are underrated.
mande2013
said on 11/Sep/15
How is Bresson underrated? He's one of the most prominently ranked directors on They Shoot Pictures, Don't They? (theyshootpictures.com).
g.z
said on 27/Aug/15
179cm it is absurt. his height is 174-176cm
Sam
said on 4/Aug/15
Arch, on your old question...no idea on Asselin. I really like Bresson, actually think he's often underrated as one of the greats, even something as bleak as L'argent, but I personally just can't stomach cruelty to animals, so Au Hasard Balthazar was too disturbing for me to enjoy. The ending is beautiful in its own awful way, sort of like the hunting scene in Rules of the Game. I don't recall any individual actors' heights from Balthazar.
Chase Witherspoon
said on 2/Aug/15
I remember Le Professionnel well and he seemed a compact average 5'9" in that role, he was probably c.50 yrs... 176cm sounds like a more realistic peak imo...
mande2013
said on 21/Jul/15
I think the point is Delon and Belmondo were solid 5'9+ guys in their respective primes, even verging on 5'10.
As for other French New Wave icons, what do people think the heights were for say Anna Karina, Jeanne Moreau, and Jean-Pierre Leaud. You could also throw in Jean-Claude Brialy.
Karina I'm guessing was 169-170 cm range. Jeanne Moreau was a more modest 160, but hardly tiny for a female. A tiny female would be someone like Veronica Lake. Leaud's listed as 5'7 just about everywhere but I suspect he was more like 5'6, possibly 5'6.25. 6'1 Michael Lonsdale had almost a whole head on him in Stolen Kisses. Leaud was just an excellently built and proportioned guy for his height, which is why he didn't always give such a small impression. Brialy I guess was 5'8.5-5'9 range. What do people think?
Arch Stanton
said on 18/Jan/15
Sam how tall would you guess Philippe Asselin, a one off actor from Au Hasard Balthazar? He looked 6'3" or 6'4" to me. Stood out a mile compared to François Lafarge who was surely nothing over average.
Julian
said on 7/Jan/15
I think he was 176cm. in his prime years. In my oppinion Delon was jus a little bit taller then him.
Sam
said on 6/Jan/15
I'd agree, but a likeable kind of seedy.
Arch Stanton
said on 6/Jan/15
Something a bit seedy about him I always thought!
Sam
said on 6/Jan/15
Delon had kind of pretty looks. I'd say Belmondo has an ugly-handsome kind of looks, along the lines of Javier Bardem and (his on-screen hero) Bogart.
littlesue
said on 5/Jan/15
I'd say this was about right, not the best looking of blokes, funny mouth on him, Delon much better looking!!
Sam
said on 5/Jan/15
Actually, on even footing, I think Belmondo edges out Delon.
Click Here
Arch Stanton
said on 4/Jan/15
Looks better now than he did back then IMO.
Arch Stanton
said on 4/Jan/15
Rob can you squeeze in Two Women, Mississippi Mermaid, Is Paris Burning? and Cartouche?
Gonzalo
said on 3/Jan/15
He was shorter than Delon. Are you sure he was that height?
Sam
said on 2/Jan/15
Thanks!! This is what he looked at peak. Now in old age, he can look maybe 5'8"-5'9" range. 5'9" & 6'0" are too little & too much, that's seems fairly certain.