Jean Dujardin's Height
5ft 11 (180.3 cm)
French Actor best known for movies such as The Artist, The Monuments Men and The Wolf of Wall Street.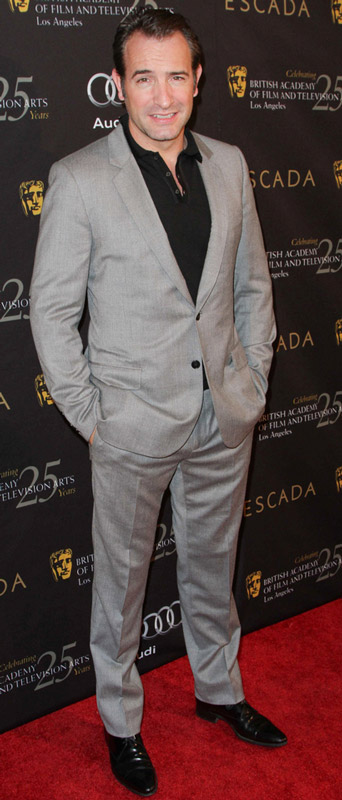 Photos by PR Photos
You May Be Interested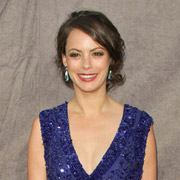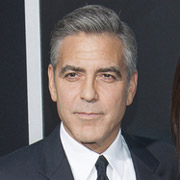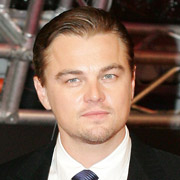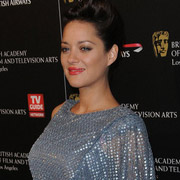 Add a Comment
31 comments
Average Guess (27 Votes)
5ft 10.88in (180cm)
Nicolas
said on 11/Dec/19
Jean Dujardin is 179-180 cm tall in heels. He is just average barefoot: 175-176 cm max!!! In the Tv Show "Graine de Stars" in late 90's he is with the french animator Laurent Boyer. Dujardin was doing his sketch barefoot and then came next to Boyer who had heels. I am french and I once met this animator; I am 176 cm barefoot and he was about one or two inches taller than me. I wore normal city shoes, maybe one inch thick. So 178.5-179 cm for me in my shoes. And Boyer probably 184-185 cm max !!! To go back my estimate, Dujardin in the Tv Show was face to face barefoot with Laurent Boyer in heels which had to be 184-185 cm and between them there was at least 4 or 5 inch... maybe 11 centimeters between them... That's it !!!
meezemaker
said on 19/Jul/19
179 for Dujardin is my last choice.
Greg
said on 26/Mar/19
@os 117 Horrible photo for judging both are standing horriably I would have said they seemed close to another so assuming Leo is 5'11 I would assume he is too.
Greg
said on 26/Mar/19
Weird proportions, big head short torso long legs. Can't say for sure but between 5'10-5'11 seems plausible. I'll go with 5'10.5"
oss 117
said on 14/May/18
How is DiCaprio 181 and Dujardin 180 ?
Click Here
Click Here
Dujardin looks 1 inch taller
meezemak
said on 18/Mar/18
Or mark W is nearer 5'7 than 5'8
Johnny
said on 28/Jan/17
He had 3 inches on Mark Wahlberg at the Golden Globes...so 5'11" sounds right...
meezemak
said on 31/Oct/16
No more than 1.78 m
Check thé movie oss117, he si playing with Louise monot whose height as a model stand at 1.71m
She has 5-7 cm advantage shoes whereas dujardin at least 2,5 cm
and in some scene they look same height, sometime still 2-3 cm advantage for dujardin
177-179 cm for dujardin. Now you get more information regarding Leo or clooney
rockitbaby
said on 24/Sep/16
If Jean is 1,81 I guess Lellouche is 5'10 and Canet is even shorter.
Julien
said on 30/May/16
Hi !
His exact height is 181 cm. It was given by his agent in a recruitment ad for stand-in in France, where I live.
Dmeyer
said on 18/May/15
The kind of Guy who dosnt dip under 5'11 180-180.5cm guy
cole
said on 11/Feb/15
@Editor Rob: Could you add 'Monuments Men' and 'The Wolf of Wall Street' and a picture?
Dmeyer
said on 6/Feb/15
Looks as tall as leo could we have another 181cm althaugh he dosnt look 2cm over 179ish today Clooney
cole
said on 2/Feb/15
Dujardin is the man who proves DiCaprio most likely isn't over 180 cm and that Clooney can still look 180 cm.
rockitbaby
said on 5/Sep/14
@Sam yes, they're pretty close in height but Jean is slightly taller.
Click Here
In the trailer of La French you can see he's taller too:
Click Here
Sam
said on 3/Sep/14
Considering camera proximity advantage he has IMO Dujardin looks pretty close in height to the 5'11" Lellouche.
rockitbaby
said on 18/Aug/14
This is Jean next to 5'11 Gilles Lellouche and 5'10 Guillaume Canet. Or these two are shorter than what the internet says or Jean is clearly above 1,80m.
Click Here
rockitbaby
said on 17/Aug/14
@Sam you think so? Look at Jean next to Gilles Lellouche, who is 5'11, and Guillaume Canet, who is 5'10:
Click Here
Sam
said on 1/Aug/14
Yeah, very similar to DiCaprio but not 6'0". Both guys are a true blue 5'11" IMO.
rockitbaby
said on 31/Jul/14
Jean is 6'0. He's exactly the same height as Leo DiCaprio.
Click Here
cole
said on 4/May/14
Doesn't look over 180 cm with Matt Damon, George Clooney, John Goodman and Bill Murray, and can look 179 with those guys. 181 cm might be a morning measurement or a generous round-up.
dmeyer
said on 18/Feb/14
On a french website called la bonne taille,if You type jean Dujardin taille jean himself claim to be 181cm He Can look it with dicaprio and crowe anyway 5'11 Is almost 180.4cm wish Is close enaugh 181cm
MD
said on 11/Feb/14
Rob,
Here he is in pretty good photos of him sandwiched between George Clooney and Matt Damon:
Click Here
Click Here
Taking into account postures and leans and such, I imagine you'll have to make at least slight adjustments on these three different pages.
Mr.V
said on 20/Dec/13
He and Dicaprio look pretty much the same at the "Wolf of Wall Street" premiere:
Click Here
dmeyer
said on 10/Apr/13
But after looking at him near 175cm oldman 179cm clooney and 184cm brad pitt cubans on i think 180cm is fair
Dmeyer
said on 8/Apr/13
I have Seen a french height Website , were Jean himself comented on his own height and said i am 181cm since i am 19 years old
[Editor Rob: you want another member of the 181 club don't you ;) It could be true, a fraction over 5ft 11.]
Tony1030
said on 11/Feb/13
There is a picture JD head-to-head with Malcolm Macdowell at the 2012 Screen Actors Guild Award.
If MM is (rightly) 8ft nowadays(say 8.5 peak), M. DuJardin amounts to 5.9 exactly.
Sam
said on 5/Dec/12
He can seem 6 feet. Here seems to be around an inch taller than Russell Crowe and around 2 inches inches shorter than Hugh Jackman.
Click Here
But in this one, he looks closer to 5'10"...so I guess 5'11" is a good call.
Click Here
Dmeyer
said on 9/Sep/12
Hé look 5'10.5-11 near Clooney and pitt
my nickname
said on 30/Aug/12
Click Here
this guy is about 6".
Mr. R
said on 25/Jan/11
Okay, this one is completely wrong. I saw think I saw Dorian at the movies last week, and he is a weak 5-7. Really.