Jeff Chandler's Height
6ft 4 (193 cm)
American actor and singer best remembered for roles in films such as Broken Arrow, The Great Sioux Uprising, Female on the Beach, Pillars of the Sky, Away All Boats, Return to Peyton Place, Drango and Jeanne Eagels.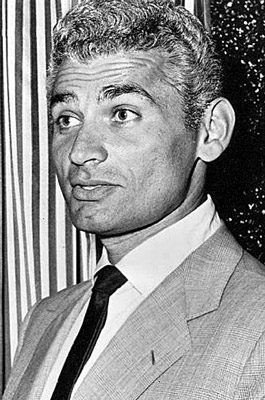 Wire photo, via Wikimedia Commons
You May Be Interested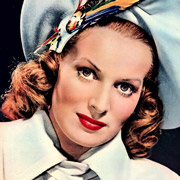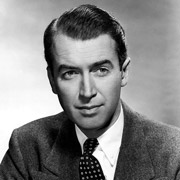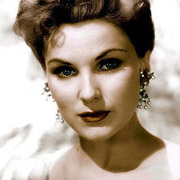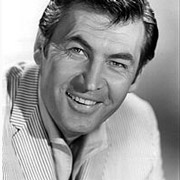 Add a Comment
19 comments
Average Guess (5 Votes)
6ft 3.85in (192.7cm)
Arch Stanton
said on 18/Oct/20
Can you add Classic Hollywood actors Rob? I think you'd be safer with a 6'3.5-75 but your call!
Arch Stanton
said on 16/Oct/20
To me this guy looked the same sort of height as Jack Palance. More 6'3 range IMO. I don't think you can have both Sterling Hayden and Jeff at 6'4 though, more like 194 and 192.
Arch Stanton
said on 28/Sep/20
I saw an early 50s film of his yesterday and he really didn't look like a 6 ft 4 to me. There might have been a lot done with angles and boxes in scenes with women to make him look shorter, but walking around I don't think he even looked near it for some reason. Usually a solid 6'4 guy has that 6'4 look about them with the broad shoulders and long legs but I'm not buying the full 6'4 anymore.
movieguy12
said on 17/Mar/19
Just watched Broken Arrow and was similar to James Stewart in height. Hard to tell who was taller of the pair but I don't buy 6'1'' for Chandler. Like Rob says this would mean knocking 3 inches off every Hollywood star from the 40s to the 60s. I think the 6'1'' estimate came from an actor who said Chuck Connors was 6'3''. This would put Charlton Heston at about 6ft and so on.
Rampage(-_-_-)Clover
said on 9/Feb/19
Rob, how likely is 6ft1 for Jeff?
🤣

Editor Rob
We'd have to adjust every listing by nearly 3 inches 😨

Give me 3 years, I'll have it done by then 😂
WqtchYiucome
said on 27/Jul/18
Hey Rob, what do you think this guy's face length (hairline - chin) was? Below average for his height?

Editor Rob
I'd say below average for 6ft 4, he had a more wider head than a longer one.
Dan
said on 30/Jul/17
Tall, but I would say a bit under 6'4"...he is at least two inches below the 6'5.5" Fess Parker in "The Jayhawkers."
John Maher
said on 23/Dec/15
Thee is no doubt in my mind that he was 6' 4". Either way he looked twice as stalwart as James Stewart in that film.
Shadow2
said on 13/Nov/15
Jeff looks the full 6' 4" in "The Plunderers", where he has to twice fight the hulking 6' 6" Roger Torrey. Don Megowan, Torrey, and Buddy Baer were enormous muscular "heavies" in 1950's and 60's film and TV. They even made Ted Cassidy seem just a tall lanky guy.
Larry
said on 19/Sep/15
Chandler did look 6'4" in "Broken Arrow". I enjoyed that film although obviously you could never have white actors playing Indians today.
Rampage(-_-_-)Clover
said on 13/Sep/15
192cm, Rob?
Sam
said on 20/Aug/15
Chandler with 6'4" listed Lex Barker...no conspicuous height difference between them.
Click Here
Shadow2
said on 20/Aug/15
Good to see 6' 4" Jeff on the site. In "The Tattered Dress" he is two inches taller than 6' 2" recently listed Jack Carson. In "Away All Boats" Jeff is the same height as 6' 4" Lex Barker. In "Iron Man" Jeff is an inch shorter than 6' 5" Rock Hudson and stacks up pretty well against 6' 7" James Arness. In "The Jayhawkers" Jeff is no more than two inches shorter than 6' 6" Fess Parker and Don Megowan. Also remember that In "Broken Arrow", Jeff is almost barefoot (in moccassins) alongside James Stewart who is always wearing boots.
Sam
said on 20/Aug/15
Oh yeah, that infamous article! Like I said, Chandler often gave a similar impression to John Wayne, I think he measured up very similarly to Stewart and Maureen O'Hara as did the Duke. Chandler could be convincingly listed at 6'3.5"-6'4", anything below that, I'd be doubtful.
Arch Stanton
said on 20/Aug/15
Rob do you think maybe a high 6'3" listing might be better? See him with Hudson. There's your proof Hudson wasn't under 6'5! Odd thing is Sam Rock Hudson had 1.5 inches on Stewart yet looks no less than that with Chandler, yet Chandler was taller than Stewart. I'd thought he looked about a legit 6'4 but seeing him with Hudson.
[Editor Rob: a weak 6ft 4 is arguable, as low as 6ft 3 I'm not sure he looked that short, although there is a mention in that article which Clark Gable claimed 6ft 2 that he was just under 6ft 3!]
Gonzalo
said on 20/Aug/15
Very close in height to James Stewart in Broken arrow. And there is a pic on the internet in which he looks clearly shorter tan Rock Hudson. Could be a deceiving picture. Sam posted it in Rock Hudson´s page
Click Here
Arch Stanton
said on 19/Aug/15
Drango also worth adding, with Julia London.
Arch Stanton
said on 19/Aug/15
Rob can you squeeze in Return to Peyton Place and Jeanne Eagels? That's a good un with Kim Novak. Broken Arrow for me is one of the most underrated westerns ever made. Terrific. Chandler really looked the full 6'4 in it I thought. I requested him a while back. Sadly didn't quite have the top career he might have had, he was in a lot of B movies and died prematurely. Funnily he was a friend of Sammy Davis and offered him an eye, Davis being a solid foot shorter!
Sam
said on 19/Aug/15
Thanks for adding...yeah, he could have come off as a full 6'4".
I'm not sure he looks it next to Rock Hudson though.
Click Here
Can pretty much look 6'4" with Jimmy Stewart.
Click Here