Jennifer Connelly's Height
5ft 6 ¼ (168.3 cm)
American Actress, best known for films such as Labyrinth, A Beautiful Mind and Dark Water.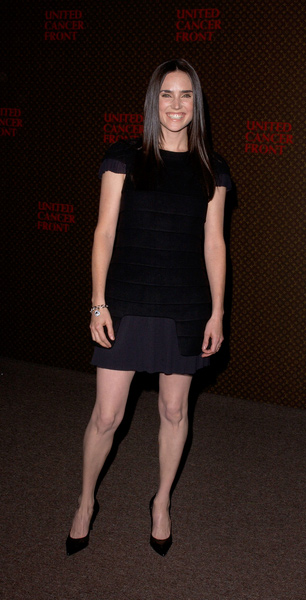 Emma Watson
, Darren Aronofsky and Jennifer
Photo by PR Photos
You May Be Interested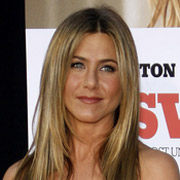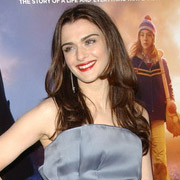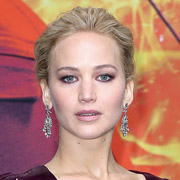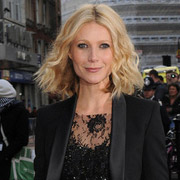 Add a Comment
52 comments
Average Guess (22 Votes)
5ft 6.08in (167.8cm)
Anna Smith
said on 1/May/20
How much would you say she weighed when she was younger?

Editor Rob
She can look 130 range sometimes, 122-5 maybe when thinned down a bit.
Arch Stanton
said on 19/Mar/20
I saw Phenomena and Seven Minutes in heaven recently, her earliest films and thought she looked no more than 5 ft 4 in those. Perhaps she was only about 14 when they shot them and wasn't fully grown. Very pretty, the most beautiful green eyes, the way old men looked at her was like a young Elizabeth Taylor, I hope she didn't encounter too many "casting couch" creeps wanting favours!
Nik Ashton
said on 14/Dec/19
Jennifer definitely looks 5'6.25", this is equal to 530 eighths of an inch! I am chuffed to give her her 50th comment!
Miss Sandy Cowell
said on 12/Dec/19
🎊💐🎂 Happy Birthday Jennifer! 🎂💐🎊
A Very Happy Birthday is wished for elegant brunette Jennifer Connelly, who today turns 49. Have a great time Jen! 🎁💝🎈
Her Birthday guess from me is 5ft6.25. 🤗
🎈💝✨🎊💐🎂🕯️🤗🎈💝✨🎊💐🎂🕯️🤗
Nik Ashton
said on 1/Nov/19
She's pretty tall!
Iman Ahmad
said on 5/Sep/19
I Guess She Is 168 cm Barefoot and Flat , She Is 168 cm Barefoot , A Beautiful Woman ,
Martin Olofsson
said on 3/May/19
Thought she was taller actually. Surprised!
CDS
said on 11/May/18
I could be sworn about 10 to 15 yrs ago her online height listing was 5'8", and I remember thinking she couldn't be that tall, my guess at the time was 5'6.5", which would be 5'7.5" in regular shoes, and now I see pretty close to this listing. And dannng, ain't she Purdy!😁
Stealth93
said on 30/Jan/18
Rob, how could JC possibly support her 5ft7 height claim when she can't even reach her husband's shoulder when in trainers? Here's a pic of her standing next to Paul whilst in high heels and she still looks tiny. Simply do an image search of her next to Paul and you'll see for yourself.

Editor Rob
I don't think she can look a real 5ft 7, arguably even 5ft 6 on the nose is a better shout for her.
anonheight
said on 13/Sep/17
Looks 5'6 to me.
Morris
said on 22/Aug/17
160cm max barefoot.
HonestSlovene
said on 14/Nov/16
168-169 cm I'd say
Dom
said on 10/Aug/16
heelshealheight Kidman looks about 4 inches taller. Connelly is a bit over 5'6"
heelshealheight
said on 7/Aug/16
No way is Connelly more than 5ft3-5ft4. Simply look up photos of her next to the truly tall women-Nicole Kidman, in particular-and the immense height difference is indisputable.
James B
said on 12/Jul/16
I thought she would be shorter than this like 5ft4
But who really cares though when she is one of the best looking women in the world.
Sponk
said on 28/Nov/14
23cm difference? More like 30. Or Paul Bettany is taller then 192, or Conelly is 165cm at most which she does look for me most time.
Click Here
jtm
said on 25/Nov/14
Hypado says on 24/Nov/14
164/165cm for Jennifer Connelly
this is coming from you? if there is a possibility that she is not even 5'5 then renee zellweger is 5'1.
Hypado
said on 24/Nov/14
164/165cm for Jennifer Connelly
Judd
said on 29/Oct/14
I think she's a legit 5'7". She does look as tall as elizabeth mcgovern who i'll bet is a tiny taller than a flat 5'8"...for sure she doesn't reach 5'8" but maybe 5'7 yeah...
Very attractive woman!
Astaroth
said on 26/May/14
Click Here
One of the most beautiful women alive. She could never look bad in a photo or on video, not even if she desperately wanted to. Awesome proportions too for a 170cm-ish woman.
divincodino92
said on 24/Feb/14
5 feet 5, 5 feet 5.5 at max!
Len
said on 17/Oct/13
She claims 5'7", and actually seems to be so.
Arch Stanton
said on 13/Oct/13
Rob, can you add A Beautiful Mind, she won an oscar for it! Looks 5'6" ish I think.
Silent d
said on 15/Feb/13
What happened anon? She's gorgeous and sexy. 169cm.
Anon
said on 17/Jan/12
I dated her, albeit a short time whilst at Yale. 5'6 or a tiny amount taller.
I am average in height (5'9) so I tend to notice these things. I have been a "Celebrity" since 1984 (16) so I have seen Jennifer since and she has not grown taller! Just more lovely!
LAN Jiao
said on 2/Nov/11
shes 166 and possible 167cm
TheDayAfterTomorrow
said on 15/Jun/11
yeah, seems right to me
diamondz
said on 10/Jan/11
I ran into Jennifer Connelly this summer at Chicago Art Institute face to face, she is actually stunnigly beautiful but shorter than 5'6 for sure, she was my height (I was wearing flats) and I am 159 cm
Bon
said on 5/Dec/10
169 is bang on i believe
lucifer
said on 5/May/09
its always the head.. big head makes you look smaller, and small one big. she got a long but still small face which makes her appear taller. i'm just a 3 year old kid, dont complain!! just had to say that lol xD
Anonymous
said on 8/Jan/09
oh ok fair enough, I must of not come across them, she does look the same height as my mum who is 5'7. but even my could be 5'6.5. i cm isn't much different. but I find it amazing that you guys can ever tell half a centimeter.
Anonymous
said on 4/Jan/09
There is hardly any girl who is 5'7 on this site, because for some reason there is a huge bunch of 5'6. 5's, anyone who gets listed as 5'7 you downgrade to that, why?
[Editor Rob: there are 200 females listed as 5ft 7.]
anonymous
said on 10/Dec/08
Next to david letterman, she looked pretty tall. She was shorter than 186cm keanu reeves by 17cm. 5 foot 6 is accurate.
Vibram
said on 28/Nov/08
In big, white heels (like 4") she still looks 4" shorter than 6ft1 Keanu Reeves; who would be 6ft2.5 in dress shoes (gettyimages editorial pics was my source). 5ft6.5 is an accurate suggestion, which is 8" shorter than 6ft2.5.
On a side note, shes a very beautiful women and doesn't look much older in 2008 than when in Labyrinth 22 long years ago.
vinnie
said on 8/Nov/08
Have met her several times also. She is also really nice and about 5'6", maybe closer to 5'7"
Ash
said on 28/Aug/08
Thats pretty tall as 5'7 is about as tall as girls generally get, its equal to 6'0 for a guy.
Sandra
said on 2/Aug/08
I think she looks taller because she is SO skinny. 5'6 ish sounds good to me, which makes her 2 inches taller than than average female in America.
Mr. R
said on 2/Aug/08
Saw her at a screening, and this is about right.
clooby
said on 14/Mar/08
169 cm seems about right. She's not short and not too tall, just a good height for a woman.
scott
said on 17/Dec/07
She's always appeared tall to me, but after seeing Requiem for a Dream, it's obvious she is quite a bit shorter than Jared Leto who is 5'9". I would have typically assumed she was anywhere between 5'7" - 5'9", because onscreen she appears to be rather tall. But I'd probably say she's between 5'6 1/2" - 5'7"
Ziggurat
said on 28/Nov/07
I never believe she is 5,7 or even more, if i see her standing next to Paul Bettany who is 191 cm she looks more like 5,5ish girl
Simonetti
said on 5/Apr/07
Hahaha, those pics of her beside Kidman reminds me the good old Cruise&Kidman times!
Franco
said on 7/Mar/07
with Di Caprio in BLOOD DIAMONDS he looked at least 10cm taller, both had boots (god knows what is inside) but suppose Connelly is 1.69 add 4cm boot you got 1.73cm, Di Caprio is 1.80cm + 4 cm boots = 1.84cm.
so yes she is 1.70cm MAX. possibly 1.69cm more accurately.
dmeyer
said on 17/Dec/06
169 looks right
Glenn
said on 15/Dec/06
5-7 is about right.
Luna
said on 15/Dec/06
I could swear I read an article a few years back stating that JC was 5'7" (possibly rounded upwards) which shocked the heck out of me. I've been a JC fan since I was 13 and knew she'd started modelling in her early/mid-teens. The number stuck in my memory because models are nearly always 5'10" or taller and she certainly seems statuesque on film. I guess because she's so leggy it gives her the illusion of greater height.
Anonymous
said on 10/Nov/05
if conelly is 5'6 then kidman is defenently 5'11...when my brother was 5'11 and i was 5'6 i reached the bottom of his nose just like connelly is doing to kidman
Z2
said on 24/Aug/05
Actually, in the movie, "Higher Learning," the scene where 5'4"(ish) Kristy Swanson is holding hands with Jennifer Connelly as they walk, Jennifer's height is noticeably taller. So my guess is that Jennifer is somewhere between 5'5" and 5'6".
J.
said on 7/Jul/05
Hmm ... she was in the John Singleton drama "Higher Learning". She and Kristy Swanson had many scenes together and I do believe Connelly was shorter than Kristy who is listed everywhere as 5'6" and Mr. R is right, she's bone thin.
Anonymous
said on 7/Jul/05
Recent photos of Jennifer and Paul shopping in SoHo have me convinced that she's no more than the height listed here. She's really quite petite. Then again, I'm beginning to question Paul's 6'3"...he looks closer to 6'4".
Mr. R
said on 30/Jun/05
I met her last year and I think this height is pretty correct. She is also VERY VERY skinny.
Mr. Awesome
said on 30/Jun/05
I do think you're right, Rob. This height makes a lot of sense. In Requiem for a Dream, she is consistantly a couple inches shorter than Jared Leto, who's 5'9''. If she was really 5'8'', then that means Leto would have to be approaching 5'11'' or even slightly over that mark, which certainly isn't the case.