Rachel Weisz's Height
5ft 6 (167.6 cm)
British Actress best known for roles in The Mummy, Enemy at the Gates, The Lovely Bones, Youth and The Fountain. As a model (with Elite) her vital stats were given as: Height 5ft 7, Bust/Bra Size 34B, Waist 24 inches, Hips 35.5 inches, Shoe size 5.5-6, although she mentioned at age 14
"I lied to the agency about my height, pretended I was 5ft 7in"
.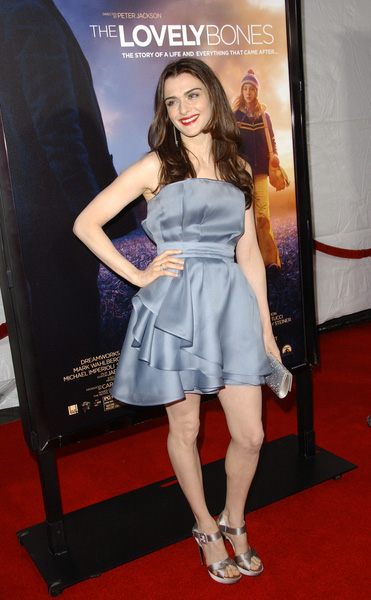 Photos by PR Photos
You May Be Interested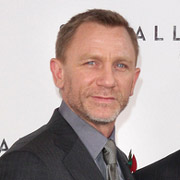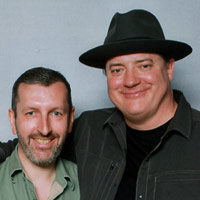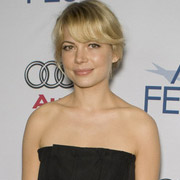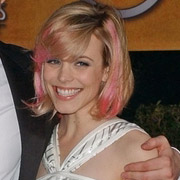 Add a Comment
77 comments
Average Guess (28 Votes)
5ft 6.01in (167.7cm)
Jam Cherry
said on 10/Jun/20
She looked small beside 6'3" Fraser so can't figure her height out there she's 168 cm perhaps
Nik Ashton
said on 26/Apr/20
I wonder if her agency caught her out!
ChariGod
said on 22/Apr/20
Very beautiful woman who does not age. My crush in the Mummy series. :)
She gets 5'6 from me.
Miss Sandy Cowell
said on 20/Oct/19
Rachel Weisz is in the Inspector Morse episode 'Twilight of the Gods', playing opera-loving Arabella Baydon, the daughter of Robert Hardy's rich 'n' rude Andrew Baydon. I saw her walking next to the younger and shorter sister of Gwladys Probert, Welsh opera singer in this production, played by the late Sheila Gish, 5ft4, and I said, "Arabella (Rachel) is 5ft6!"
Mind you, it was at the back of my mind anyway! 😉
She's just had her belongings ransacked by Doug Bradley's Clergyman! She has so much money, or was born into it, I should say, that she comes out with, "I'm going to have all this drycleaned and given to charity! It's DIRTY!"
It won't be dirty once it's been cleaned, will it? 😂😆🤣
khaled taban
said on 22/Aug/19
5'6" is coreect , I thought more like 5'4" !!
Nik
said on 7/Aug/19
She did just the same thing as Victoria Beckham!
kate123
said on 27/Jul/19
she is not over 1.66
ArjunaKorale
said on 7/Jan/19
I just watched 'The Favourite' at the cinema & was a little bit surprised by her height (as portrayed in that movie). I originally thought that Rach was around 5 ft 6 (168 cm) or a fraction taller (though not as tall as 5 ft 7/170 cm). After watching The Favourite, I believe that Rach is maybe more around 5 ft 5-and-three-quarters (167cm). The funny thing is that Emma Stone (an actress I find much less attractive than Rachel) consistently looked one inch taller than Weisz in the movie! However, that's gotta be crazy (right?) as Stone is listed everywhere as 5 ft 6 inches (168cm). Stone must have been wearing higher heels. Also, there is one scene where Nicholas Hoult's character absolutely TOWERS Rach's character. In the scenes that Hoult shares with Olivia Colman (as well with Emma Stone), their height disparity seems slightly less than the height disparity between Hoult & Weisz.
James Keffer (185 cm)
said on 30/Dec/18
@Rob fair enough. I never thought she was under 5'6 but I'll have to admit she could look it. I'll give her a range of 167-170 cm.
James Keffer (185 cm)
said on 28/Dec/18
Rob, I always though she was a bit over 5'6. Which do you think is more likely for her? 5'5.75 or 5'6.25?

Editor Rob
At times she has looked above 5ft 6, but also under it...I'd say the more I've seen, the less chance she is over 5ft 6 but greater chance a bit shy.
MAD SAM
said on 3/Jul/18
She's 5'6" at 168 cm alright !
Nik
said on 22/Jun/18
5'6" ✔️
5'7" ✖️
Jakob
said on 20/Jun/18
In my opinion possibly the most naturally beautiful woman I can think of, who seems to age gracefully and confidently. Circa The Mummy 2 she was my celeb crush for sure.
Metricus
said on 6/May/18
Next to Colin Firth, Rachel looks tiny. If Rachel is 5ft6, then Colin is 6ft7. In these 'red carpet' photos, Rachel is wearing high heels and she's absolutely towered by Colin:
Click Here
_
Nik
said on 25/Aug/17
She's no more than a flat 5'6",
Joshua
said on 24/Aug/17
She looks 5'7
James B
said on 23/Jul/17
Didn't think she was this tall
Very beutiful woman even if she does lack 'curves'.
anon
said on 18/Jun/17
just saw her appearance on graham norton, barefoot she was slightly (an inch?) shorter than martin freeman (who had on shoes); i'd guess she's the same height as martin freeman (barefoot), whatever that is...
Sandy Cowell
said on 16/Mar/17
At this moment, I am watching Rachel chatting to John Thaw in an episode of 'Inspector Morse', called 'Twilight of the Gods'. I haven't seen the size of her heels, but as she's playing a lady with pedigree, I don't think she'll be wearing trainers! She looks about the same height as John, maybe a little shorter, but I have seen her in enough other stuff to have come to the conclusion that she's a good 5ft6. She acts with Naomi Watts in one of her films, 'Dream House' I think it's called, and she looks 1.5 - 2" taller than 5ft4.5 Naomi.
I'll settle at 5ft6 for Rachel Weisz.
Arch Stanton
said on 20/Jan/16
Rob, can you squeeze in Youth?
tunaslou
said on 4/Oct/15
She looks her height to me, and she does. She and I are the same height. I am 5'6" also.
heelshealheight
said on 23/Sep/15
Not a 'down-grader' (at least not intentionally), but Rachel appears to be in the 5'4"-5'5" range when juxtaposed against Madalina Ghenea (claimed height 5'11"). Just look at all those promo photos for the 'Youth' film and Rachel is even shorter than Harvey Keitel (Rob, you've got him here as 5'7"). Even in her platform heels, Rachel is still shorter than him. When looking at women like Morgan Brown and Madalina Ghenea, once could easily spot the considerable height difference between these genuinely tall women and Rachel. She 'tall' in talent but definitely not in height.
tunaslou
said on 15/Sep/15
She does look her height. I am 5'6" also.
Judd
said on 15/Oct/14
i always thought she was 5'7" flat
Heightcritique
said on 2/Jul/13
I believe the 5'6" claim. That is how tall she looks in the Mummy mcvies. Where are all the comments I posted before about her?
HypatiaLeigh
said on 19/Jun/13
5'6" Look at the many scenes next to 5'4" actresses Mila Kunis and Michelle Williams in "Oz the Great and Powerful". Everyone was wearing 3" heels, and Rachel was 2" taller in all the scenes.
bill
said on 13/May/13
We bumped into her once at a fashion show (my daughter is a model) and my wife is 5'8" . my wife said that Rachel was a perfect 5'6" . and she would know since that is her business.
kk
said on 9/May/13
such a beautiful lady in her 40s. i think she always looks above average height in photos. 5'6 sounds about right, i agree with one of the other posters who said she can look much taller. i think thats a good height to be as a woman.
E.A.Jones
said on 24/Feb/13
5'6" is correct.
I bumped into her a few years ago at a film opening in Chicago and can therefore dispel opinions of 5'4" or 5'5." I am 5'7" on the nose. She and I were wearing 4" heels at the time, and standing side-by-side she was almost as tall as me. My sister (who stands at 5'5") was there to eyeball a comparison. I would say with confidence that Rachel is no shorter than 5' 6."
Arch Stanton
said on 20/Feb/13
She can actually look 5'7"-5'8" at times. I think the word "Lovely" from head to toe aptly describes her, Daniel's a lucky fella!! And she looks a lot better nowadays than she did a while back..
da_truth
said on 11/Dec/12
5'5"
in Bourne Legacy, a scene where they are walking in the Pill Factory Catwalk in the Philippines.. they both have regular flat shoes on (she has no heels on)... she looked 3 inches shorter than Jeremy Renner.
Silent d
said on 21/Oct/12
Little sue are you saying she's shorter than jeremy renner by 4 inches? I strongly doubt it. He is 5 foot 8. I don't think she is 5 foot 4. 5 foot 6 is more her height.
Hannah
said on 1/Oct/12
She herself said in a magazine interview, that, as a teen model she lied about her height and told them she was 5'7. She didn't state her actual height, but if you say 5'6 I'm going to assume you know what your talking about.
ArjunaKorale
said on 10/Aug/12
You have got Mrs Craig perfectly right with this one, Rob. Can't wait to see her in the new Oz movie (Great & Powerful Oz, or somethin like that). She will share co-star billing with several good looking actresses (Kunis & Williams), but she will still be, in my opinion, easily the most lovely & ladylike of them all! And at 42 yrs of age too!
little sue
said on 4/Aug/12
Looking at her on the red carpet for the Bourne release I would say she is'nt much over 5ft 5. She is still 2 or 3 inches shorter than Jeremy Renner in her 4 inch heels and I would say he is only 5ft 7.5
theblacklab
said on 16/Jun/12
I believe she's 5'6", not 5'7". Shell, height does not really matter in teen modelling, only high-end professional modelling. I have a friend who models and she's only 5'2", and another who's only 5'5". If she modelled as a teen (I'm guessing 14-16 years generally denotes "teen"), she would only have been about 5'4", if she's 5'6" now, slightly taller if she if 5'7" now, but I doubt the latter.
little sue
said on 11/Jan/12
Even her high heels he still looks a good 4 inches taller, I would say she is only about 5ft 5.5
Jack
said on 11/Jan/12
5'10" Daniel Craig towers over her. No way any more than 5'6".
mike
said on 5/Sep/11
back when she was a teenage model, her agency listed her as 5'6", and 5'7". Definitely around that height.
Winkle laltlanchhunga
said on 27/Jul/11
Wow....thought she would be 5'7" or even 5'8" but never mind she's hot
Bon_
said on 11/Jul/11
5'7 is closer I agree
V Power
said on 9/Jul/11
despite the stated height above, i still think shes 5'7
littlesue
said on 28/Jun/11
Well if she was 5ft 9 and cast as a Bond Girl they would stick her in heels and she would look stupid next to 5ft 10 Craig
Alex
said on 30/May/11
Seen her before, she was my height. 5'7 def. Besides in an interview she said 170cm. Aka 5'7
shell
said on 25/May/11
She modeled as a teen. Under 5'7 is unlikely then...
Littlesue
said on 30/Dec/10
Pictured with her new beau Daniel Craig the weekend, both wearing walking boots, she looked a good 4 inches shorter than Craig so I would so 5ft 6 is about accurate
Anonymous
said on 20/Jan/09
Mer her in New York, she's about 5,7.
Ian
said on 10/Jan/09
A head(10 inches) smaller than Brandon Frazer 6ft3 in the mummy that makes 5foot 5. She looks small to me.
Anonymous21
said on 2/Jan/09
Dustin Hoffman looks 5ft 3. She is 5ft 5.
anonymous
said on 20/Dec/08
After watching confidence she looked short next to 5 foot 5 dustin hoffman. I would say 5 foot 6.
anonymous
said on 16/Oct/08
I watched the mummy and she seems 5 foot 7 max. In About a boy she seemed tall or hugh grant is short.
Daii
said on 17/Aug/08
She looks about the same size if not a bit taller than Ben Stiller in Envy, she is hot and I would say 5'7 is true.
darkie
said on 31/May/08
from all of the thing I saw her in (interviews, films, red carpet) she looks a solid 5'5 to me
Corale
said on 6/Jan/08
Ummm where do all of you people live. I would LOVE to meet her. You guys act as if it was nothing. Call me a kooky fan, but god I would love to see her. And as for you Glenn. She is hardly a phony. You may see her but unless you actually ingage in convorsation how would you know? Mhmmm I went there...
James
said on 31/Jul/07
I was a the movie theater last weekend and i saw Rachel and her family coming out a screening of the Simpsons. She's about 5'6-5'7. She seemed pretty friendly and even sigh some autographs for some of the people there.
joy
said on 30/Jul/07
I met Rachel at a function in central park. She is about 5'7( I'm 5'5) Really nice lady.
Mike
said on 29/Jul/07
I met Rachel Weisz during the Earth Concert in NJ, She's very friendly and nice. She's with out a doubt 5'7.
glenn
said on 22/Jun/07
i see her all the time.a phony.
Steve
said on 22/Jun/07
Saw her last night in Wall street, she's 5'7. Anyway i love her as an actress. She's one of the best of our generation.
Mary
said on 22/Jun/07
Rachel is 5'6" period. I am very sure of it.
Grint
said on 18/Jun/07
Doesn't look to me she is 5'6 also. 5'3 or 5'4 seems more accurate.
I find her very unattractive and untalented (her acting is so poor) anyways. Not my type of woman at all. She's been lucky being the main actress in some succesful movies where there are many actresses that could do way better than her.
Sarah
said on 6/Jun/07
I saw an interview of her in which she stated being ''....almost 5'7.''
5'6.5 is more like it.
Stunning woman she is.
Franco
said on 4/Apr/07
@stephano - she's gorgeous and sexy (for me at least).
i saw a movie where she is laying flat naked head 2 toe at the swimming pool and she looks around 1.68cm , she aint shorter than 1.66cm and definetely not taller than 1.69cm.
IMHO she looks like a dead flat 1.67cm
Stephano
said on 26/Mar/07
Saw her quite close at the Venice Film Festival, I was volunteer, and 5'7 with 3 inch heels on thus 5'5 is more correct. Pretty in person but pretty as you Americans say "girl next door type" not sexy or gorgeous. Still cute.
Ash
said on 18/Dec/06
I love Rachel , she rocks. Sh elooks much talle ron screen than in person.
Ive seen her twice in the village and soho.
In soho I was crossing the street and she was to carrying bags. Had flats on. I had 3 inches wedges on. she seemed at least 3-4 inches shorter than me and Im 5'5 even.
Gorgeous in person btw with no makeup.
Glenn
said on 11/Nov/06
I agree.missed her by minutes yesterday.saw her a bunch of times last year.not tmo friendly.
Franco
said on 10/Nov/06
Rachel Weisz? i'd sell my soul on the black market to have a night with her. holy cows. :-D she's a killer.
saw her at a festival in Italy during the CONSTANTINE movie, she had heels and looks 5.6 (1.68cm) to me.
D. Ray Morton
said on 28/Aug/06
She's 5'6" - and wonderful.
Senne
said on 27/Aug/06
She's not at all 5'3! Here's a pic with Rachel en Reese. I know you can't see their footwear but you can assume they're both in heels. I don't know her exact height but this is just to show that she's taller than 5'3 or 5'4. I think 5'6.5 is right. She also looks around that in The Mummy.
Click Here
Jessi
said on 2/Jul/06
met her - shes no more then 5"4 in person
Allison
said on 18/May/06
Don't you think Rachel looks about 5'5.5"?
Drakor
said on 3/Apr/06
I don't know about that. She looks a bit under 5ft6. I be it's the heels that do it.
Ray
said on 21/Feb/06
Isn't Gael 5'6 according to this site? Here she's on high heels and she's shorter:
http://www.hispanicheritageawards.org/album/20_THUMB%20RACHEL%20GAEL%209-30-04.jpg
[Editor Rob: yes, but his claim is 170cm, and with some shoes he wears can easily look it, although weisz really might be closer to 168 than 169, another shot]
Morgan
said on 18/Dec/05
I'm not sure saw her on Parkinson last night and she looked quite a bit shorter than him in 3 inch heels- I don't know what height he is- he could be really tall but she did look about 5"5 however I agree with ester bout the mummy!!
ester
said on 8/Dec/05
actually it's very accurate, watch the mummy movies again and look closely at her height when she stands next to brendan fraser who's 6'3, a 5'4 person's head wouldn't reach brendan's chin, even when wearing high heels, she's definately around 5'7
Z.
said on 2/Nov/05
I think that sighting is actually true...She never looks more than 5'4 in pics. She is dwarfed by 5'8/9 Jaime King.
theheightguru
said on 1/Oct/05
I doubt that she's almost 5'7". Check out these pics of her next to Jaime King and Tony Blair.
http://cache.gettyimages.com/thumb/2050901.jpg?x=x&a=2050901&b=editorial&t=1
link