Jennifer Grey's Height
5ft 3 (160 cm)
American Actress best known for roles in movies such as Dirty Dancing and Red Dawn.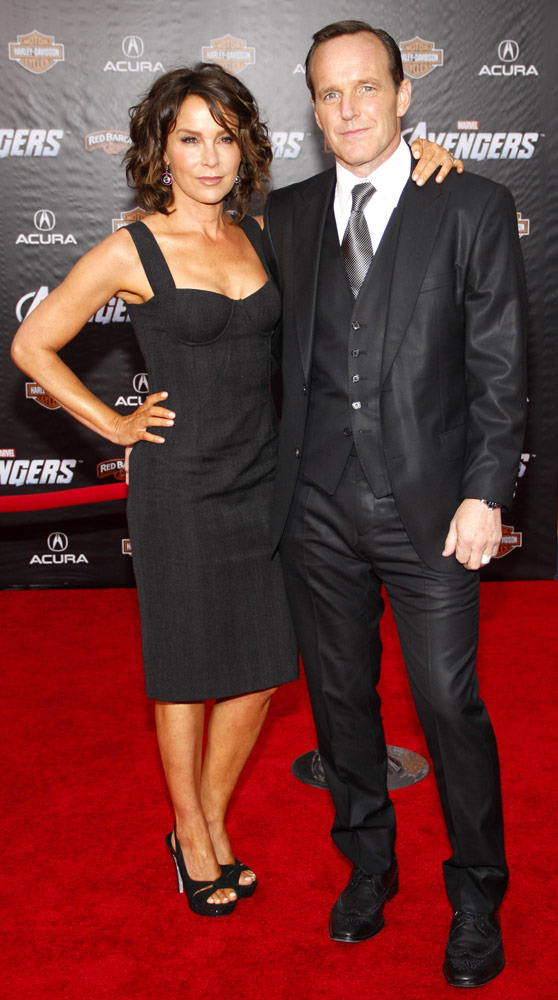 Photo by PR Photos
Add a Comment
11 comments
Average Guess (1 Votes)
5ft 3in (160cm)
berta
said on 19/Dec/18
she made patrik swayze look tall, i think she could be this height ore even a little shorter.
Sarah
said on 19/Sep/14
Rob, could she be under 5'3?
Click Here
Jennifer with husband Clark Gregg (5'8.5 or weak 5'9"). It could be posture though, but that looks like she's 5'1-2 there instead.
Wishbone
said on 22/Jul/14
Nice actress/singer. Comfortable picturing Jenny at 5'3". Joel Grey should be proud of daughter Jenny's fall 2010 Dancing With The Stars title and her sweet Dirty Dancing performance. I love it,too.
Gianmaria
said on 19/Oct/13
I've had Carl just standing in front of me for a pic and an autograph...
I'm 5 ft 9 precisely, I was wearing Doc Martens (2 cms in height), he was wearing a wee heel boot, probably 4 cms in height, yet he was a wee bit shorter than me, so I suppose he's definitely not taller than 5 ft 8...
Meltdown
said on 11/Apr/13
Greg Lake is just over 6ft. Carl Palmer is around 5'8 and Keith Emerson slightly shorter.
Bojan
said on 20/Oct/12
Carl Palmer is 5 ft 9, maybe 5 ft 10, Keith Emerson 5 ft 7 and Greg Lake is 5 ft 11.
Bojan
said on 2/Aug/12
Carl Palmer is 5'9'' and Greg Lake is 6 ft tall, he has said that on his website.
Gregory lehmann
said on 12/May/11
At least 5'3" Jenny won on "Dancing With The Stars" last fall,though my heart said it would be 5'2" Florence Henderson,but judges just don't like "goody two shoes" type performers. I wasn't aware,though,Jenny's dad Joel passed when he had a chance on "What's My Line?" to guess 5' "mystery guest" Cathy Rigby in 1970,and pants suit wearing Phyllis Newman guessed her,but in 1963,Newman guessed "mystery guest" Peggy Cass was Alan Young,leaving the back door wide open for John Mc.Intire to guess it was the "To Tell The Truth" icon. (Then,in 1966,when the whole "TTTT" clan appeared as the "mystery guests",this time,Leonard Nimoy guessed them,just like he also guessed Sandy Koufax,after which, Sandy shocked "Spock",Martin Gabel,Arlene Francis,and Joanna Barnes by announcing arthritis in his shoulder would make him retire from baseball after 12 seasons.)
anon
said on 16/Nov/10
at least 2 inches shorter than jennifer aniston in friends. so 5'3 max, tho i have to admit i had her at 5'2.
GF
said on 7/Jun/09
I think Emerson is an inch shorter than Carl and Greg is almost 6'1".
CRYSTAL C.
said on 8/Oct/07
SHE HAD TO HAVE A STUNT DOUBLE FOR MOST OF DIRTY DANCING SO ITS HARD TO SAY BECAUSE SHE WASN'T IN MOST OF THAT MOVIE, BUT IN FERRIS BUELLERS DAY OFF, HER SITTING WITH CHARLIE SHEEN....I THINK SHE IS ABOUT 5'5".