Jennifer Tilly's Height
5ft 7 (170.2 cm)
American Actress best known for roles in Bound and later Chucky Movies.
I'm 5-foot-7 and I weigh 130 pounds. The average weight, the healthy weight, according to government guidelines for someone my size, is [up to] 145 pounds. But in Hollywood, I would say the average weight for 5-foot-7 is 120. Let's just say I believe in the power of good girdles and cinematography to help me look my best.
Orange Coast Magazine, Apr 1997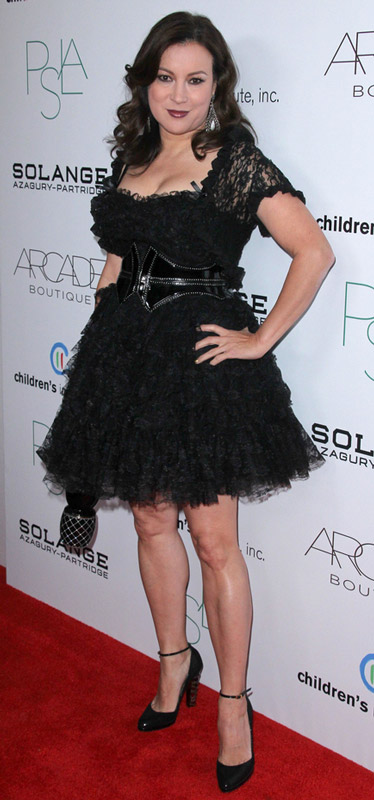 Photos by PR Photos
You May Be Interested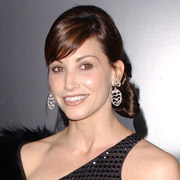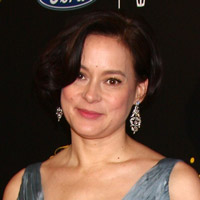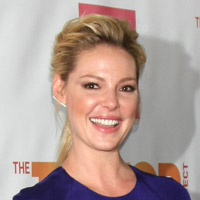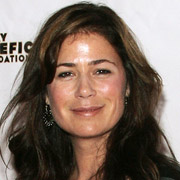 Add a Comment
16 comments
Average Guess (10 Votes)
5ft 6.63in (169.2cm)
Nik Ashton
said on 20/Jan/20
She looks great!
Miss Sandy Cowell
said on 18/Jan/20
From her squeaky-voiced Mafia boyfriend to the brains behind the plan, here we have one of the smart-assed girls from 'Bound'!
I just found 169cm for Jennifer, but I can believe she was 170cm when 'Bound' was made back in 1996. She does look tall walking out of the lift in those high heels and short skirt, I must say! I'm going to be a little more gracious than I was to her 'Mafia' guy, and give Jennifer her full height. 😁
5ft7.
Miss Sandy Cowell
said on 16/Sep/19
🎂🎈🎁 Happy Birthday Jennifer! 🎁🎈🎂
I grabbed myself a copy of 'Bound' the second I saw it in a charity shop, and paid peanuts for it! I think it's her all-time masterpiece. 🥜🥜🥜
Jennifer turns 61 today, and is looking remarkable! I wish her a very happy day. 😁👍💐
5ft6.75
🎂🎁🥜🕯️🎈🎂🎁🥜🕯️🎈🎂🎁🥜🕯️🎈💐
Sandy Cowell
said on 23/Apr/18
@ Nik - At 9st4 and 5ft6.5, Jennifer is a normal weight, but still falls in at the lower end of what is ideal medically. There was a girl of 5ft7 in my class the last year I was there, who was 5ft7 and 9 stone and she was willowy and very attractive, with long red hair! I got caught smoking in the bike sheds with her and another girl, who was 5ft5 and 8 stone, with short blonde hair, and also very attractive! Yes, you can see how we discussed ourselves in that (all girls) class!
Anyway, we were sent to the school principal, who recognized me as his top art pupil from two years back! He was very nice to us all and made us drinks...
So much for the teacher who caught us's efforts to have us punished!
When you are happy with your weight, you are capable of enjoying life so much more. Everyone has an ideal weight, and it is what you feel your best at and most comfortable, with loads of energy, just as nature intended. It's such a shame when people, especially young females, feel the need to be underweight because of social pressures, and always a good thing when a celebrity speaks out against the dreadful trend that thin equals beautiful. 🙆
Nik
said on 21/Apr/18
@ Sandy Cowell
I agree with what you said! Jennifer is of a healthy weight, and that is the thing that matters! She is of an average weight as she says and It's great that she is aware of the importance of being an healthy weight, her message should be spread!
👍
Nik
said on 21/Apr/18
@ Sandy Cowell - Hi!
It is strange for Google to list a celebrity as smaller than what they are and I agree that it is not right to underlist her because she doesn't conform to the unhealthily skinny Hollywood norms. I agree that she is not lower than 5'6.5" on reflection and the average vote could be nearer the truth. She looks good too in the picture above and she is of an healthy weight! I agree with what you said in Match last year in that she is not 5'7"!
Cheers!
Sandy Cowell
said on 21/Apr/18
@ Nik - I really can't see this girl as less than 5ft6.5. If I had to say anything, I'd say slightly more! Just because she doesn't conform to the unhealthy skinny Hollywood norm, even Google seem to have her listed at a lower height, which is SO unusual for them!
They love to make people much taller normally, as well you know....
Check out Mimi's comment down yonder! 👇
Nik
said on 20/Apr/18
@ Sandy Cowell
I agree, she looks about 5'6.5" to me or slightly less!
Mimi
said on 18/Apr/18
Wow listed taller here than what Google says.
lee168cm
said on 24/Oct/17
She looked shorter than fiona dourif at the end of the cult of chucky but couldn't see what heels Jennifer was wearing
D. Hamilton
said on 31/Jul/17
She purchases hats from me. I am 5'6" and she is taller than me. Jus sayin.
Sandy Cowell
said on 13/Mar/17
Jennifer doesn't strike me as a 5ft7 girl! Perhaps we get so used to staring at underweight stars that when a healthy, realistic woman-shaped woman comes along, she looks smaller!
I seriously wouldn't give Jennifer more than 5ft6.5! I've just been writing on Meg Tilly, her sister's, page and stating that I get Meg mixed up with Jennifer. Well, I also get Jennifer mixed up with Meg, 😮 but I do think they are of pretty similar height! Ideally, I need to see them pictured together!
Fray
said on 28/Dec/15
She's 5'6 3/4" - 5'7 at her peak for sure! She's taller than Gina Gershon (a little under 5'6") by over an inch.
Franco
said on 4/Oct/07
i have looked a lots of pictures and movies of her in this years and i dont see her any taller than 166-167cm at most.
she can look close to 170cm because she's a biggish girl compared to the normal
slimlined ones.
167cm MAX
Franco
said on 19/Nov/06
you gotta be kidding me. this girl is 5'5 max.
McFan
said on 18/Aug/05
Yes, she sure looks much taller than 5'4. I know she wears heels but she has to be roughly 5'6-7.