Jenny Ryan's Height
5ft 6 ½ (168.9 cm)
English TV Quiz show personality, known for appearing on the game show The Chase. On twitter she once mentioned her height, saying
"I would like it to be known that I am 5'7"
.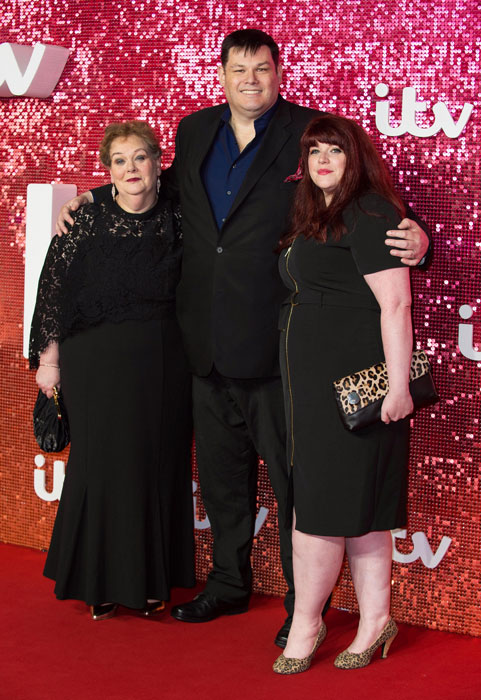 Photos by PR Photos
You May Be Interested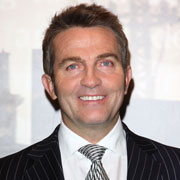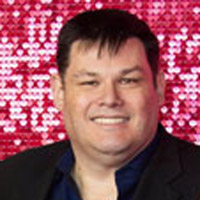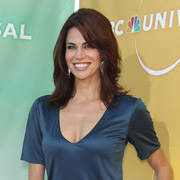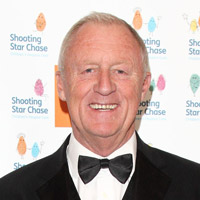 Add a Comment
24 comments
Average Guess (17 Votes)
5ft 6.51in (168.9cm)
Miss Sandy Cowell
said on 26/Feb/21
Jenny had a question on today's Chase which went as follows: "What is a female fox called?"
Of course she knew, being dubbed 'The Vixen' herself!
🦊
👗
5ft6.5.
Miss Sandy Cowell
said on 5/Dec/20
Jenny appeared on a Celebrity edition of 'Rylan's Supermarket Sweep' today, so her height was fully on show. She wore sneakers, which I thought very sensible, what with all the running around they have to do.
I don't know if she won with her friend, Megan. I had to turn over to 'The Chase'!
5ft6.5. 🛒😁🛒😄👍
Miss Sandy Cowell
said on 15/Sep/20
Good grief! A lady contestant on today's Chase assumed that, when asked which drink a particular famous person was renown for drinking 50 cups of per day, she blurted out VODKA! The answer was actually coffee, and if anyone really did consume that sort of quantity of vodka or indeed ANY spirit, he/she wouldn't be around long enough to tell much of a tale at all! ⚰️
😣😵🤯
Cheerful Jenny gets 5ft6.5. 😁👍🍵
Littlelee5ft6
said on 26/Apr/20
She would be up to marks chin if she was 5ft 6.5 and wearing 3 inch heels I'd say she looks about a foot shorter than him here maybe 5ft 4 and 5ft 7 in heels. She's way overlisted
Miss Sandy Cowell
said on 26/Mar/20
I think Jenny has read Alan Shadrake's comment on Bradley's page! Lately, she's been wearing her lovely red hair down a lot more - and it doesn't half suit her!
It might not boost her height, but Jen has a smashing height anyway!
And a smashing brain, singing voice, personality.....
5ft6.5. 😁👍🌹
Miss Sandy Cowell
said on 20/Jan/20
On today's edition of The Chase, there was a guy called James who'd been on University Challenge, but did he mention that he'd picked up the actual trophy? No! He was no trumpet blower! But Jenny recognized him and did it for him. Good for her! 🎺❎ The modest James deserved some recognition and he got it.😃👍
5ft6.5.
Miss Sandy Cowell
said on 25/Nov/19
At 5ft6.5 - AND in shoes - Jenny looks tiny standing by the huge 6ft6+ giant Mark Labbett and Anne even smaller! Neither lady, especially Jenny, has a paltry height, let's face it! 😯
Jenny can have 5ft6.75.
Miss Sandy Cowell
said on 4/Nov/19
Ah! I noticed Jenny's little hands shaking when the judges were declaring who stays and who goes.
Jenny stayed, of course! 😉🎶
Miss Sandy Cowell
said on 3/Nov/19
I'm watching this year's 'X' Factor for the first time and JENNY is on it! I barely recognized her and, as Simon says, she's turned herself into a real Diva, in other words, a Goddess!
She sang the Shirley Bassey song, 'This is My Life' and it sounded perfect. Is there no end to this lady's talents?
I wish her the best of luck! I don't think she'll need it somehow. I shall certainly vote for her....
5ft6.5. 🎧🎵🎼 💐👍
Miss Sandy Cowell
said on 23/Oct/19
Jenny didn't half make me laugh in yesterday's Chase! There was a question about a character from the adult comic Viz concerning Roger Melly. The contestant was required to finish his full title which is 'Roger Melly - the Man from the ?'
The answer was Telly, which Jenny knew. "Why should that be so funny?" I hear some of you saying. Well, the man swears non-stop and is about as rude as a TV presenter could possibly be. Jenny added that, every so often, a 'Roger's
Profanisaurus' is to be found on the bookshelves, containing an invention of swear words and filthy terms. Trust Jenny to have known that! It is even co-written by a Jenny!
I have upstairs a DVD of 'Roger Melly - the Man from the Telly', and it stars Peter Cook as the sweary TV presenter and Harry Enfield as his manager, who keeps away from swearing and finds it all a bit disgusting. I first found a copy in my Dad's shed and went inside to play it. It was hilariously funny and I played it so much that my Dad said, "You're taking that with you when you go home!"
He told me that it had belonged to one of my half-brothers. Now that I CAN believe! 😂😂😂👌
Jenny gets five foot f***ing six and a half. 😁🖕....😯
Nik
said on 21/Apr/19
@ Sandy Cowell - I thought it was 14 times a day actually, but it may be 16! That's a hell of a lot of wind passing!
May be you do do it more than three times a day, you may not be aware of some of your trumps!
I find it funny that you say you nearly blew the place up after eating two high fibre cereal bars, your neighbours will have wondered what all the commotion was about!
It seems like Jenny has a good sense of humour, she (autocorrect tried to change it to shebishe!) is from Bolton!
The average vote is a mega interesting 5'6.81" after 13 votes! She's from Bolton! 😂😂😂 - This lot are from Bolton, people there have a good sense of humour!
Miss Sandy Cowell
said on 19/Apr/19
@ Nik - I've heard it's nearer 16 times a day! 😂😂😂
If only I ate more solids, I'd be able to join in more. 😭 Lately, I'm lucky if I do it 3 times a day!
However, the other day, after eating two high fibre cereal bars, I nearly blew the place up! I must have kept the neighbours awake - with my laughter!
Cheers Nik! 😉
Jenny can have 5ft6.5.
Nik
said on 14/Apr/19
@ Sandy Cowell - I would have got that question from the 15th January right, it's a shame about many of the other questions!
No more than about 50% of people ever have a Mother-in-Law, window cleaners must come round on no more than about 5-10 % of days but we ALL break wind over a dozen times a day, plus flatulance is just simply more funny than anything else!
It's good to know the real height of the "Bolton Brainiac" from Mr Rob Paul, heightmaster extraordinaire!
Sandy Cowell
said on 15/Jan/19
🤣💨 Correction Time! 🥁
Roland the Farter was an entertainer to HENRY the Second, and NOT Charles II. Sorry about that!
Charles II's reign 1660 (crowned in 1661) - 1685, was known as the Restoration period, after the English Civil War, which culminated in the execution of Charles II's father, Charles I, who was beheaded on 30th January 1649. Charles I was known to be a small sized King.
Charles II was known as 'The Merry Monarch', hence my daft mix-up!
Sandy Cowell
said on 15/Jan/19
Today on 'The Chase', Jenny was the Chaser. One of the questions asked was "Which is the most laughed-at joke since 19,000 years BC?"
There was an area in the world mentioned, which I can only assume was advanced for its time. The options were:
A) Mother-in-Law jokes,
B) Window-cleaning jokes or
C) Flatulence.
The contestant said A) Mother-in-Law jokes! She got it wrong, for the answer was C) Flatulence! Funny Jenny got it right, of course, as did I!
DID YOU KNOW that Charles II's favourite entertainer was a guy known as Roland the Farter? He was rewarded handsomely for his cheerful routine, with money, a house, the best food.....!
🤣💨.....🥁..😄😂😅😂😁😂
Jenny can have 5ft6.75.
Nik
said on 20/Nov/18
@ Sandy Cowell - Nice one, you could say that she had an LLLL*moment!
I think that I know the answer to your question about whether Bradders had a giggle (😂!)!
Jenny Ryan (The Vixen, or the "Bolton Brainiac") can 'ave 5'6.5"!
* LLLL means laugh long and ludicrously loud!
Sandy Cowell
said on 19/Nov/18
In tonight's episode of 'The Chase', Jenny didn't exactly hold back on the laughter when it came to a question regarding what sort of university course includes the studying of the subject matter of the analysis of skid marks! She was proud to laugh out long and very loud indeed! As for Bradders, did he have a giggle? Well, what do you think? 😉
Jenny can have 5ft6.75.
⭐️ The answer, for anyone who might be interested, is mathematics.
Nik
said on 5/Nov/18
It's interesting to see that Jenny Ryan is down as being 5'6.5"!
Littlelee168cm
said on 31/Aug/18
She looks a foot shorter than Mark labbett in 3 inch heels in the above picture and he'd about about 6ft 7 in shoes how is it possible she'd be 5ft 7 barefoot?

Editor Rob
She could be 5ft 6 range with him.
Sandy Cowell
said on 4/Mar/18
@ MSJC - It's fun to have crushes!
I still get them myself - on males and females alike and for a multitude of reasons!
MSJC
said on 3/Mar/18
@Sandy Cowell - Jenny is probably my first celebrity crush in about 20 years!
Sandy Cowell
said on 22/Mar/17
@ Rob - I've noticed!
Sandy Cowell
said on 22/Mar/17
I see Jenny has her own page! Hooray for the quizmasters and hoorah for Rob for putting up another quiz girl!
I give her 5ft7. She is a teeny bit smaller than Bradders!

Editor Rob
I have a thing for Jenny's...
Mark
said on 21/Mar/17
I gotta say, i'm totally smitten with the Vixen, she's a beautiful woman with a dangerous mind ;)
I'd have guessed about 5'6 but she is that much smaller than Bradley Walsh so 5'7 it is.