Jerry Hall's Height
5ft 9 (175.3 cm)
Peak height was 5ft 9 ¾ (177.2 cm)
American model and Actress. Her latter modelling CV states 5ft 11, although early career info gave her almost 5ft 10. In Independent Newspaper, April 2004 she said:
"When I was 12 years old I was taller than everybody at school, including my teachers. I'm 5ft 11. I used to get a bit discouraged growing up being so tall and thin"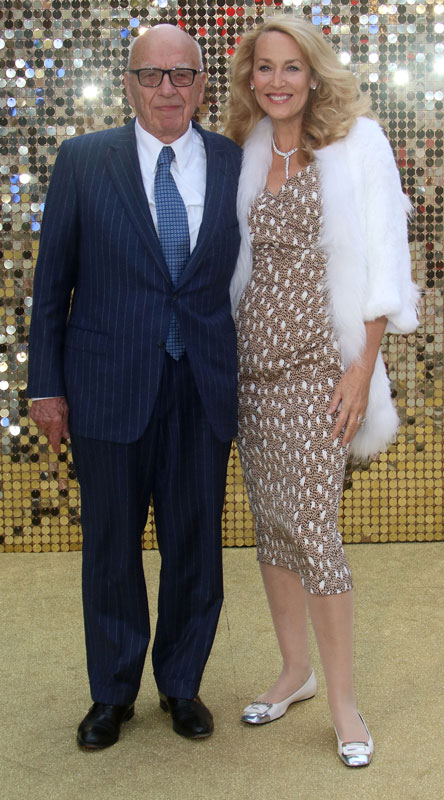 Jerry with Rupert Murdoch
Photos by PR Photos
You May Be Interested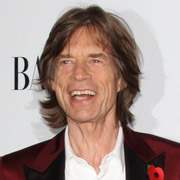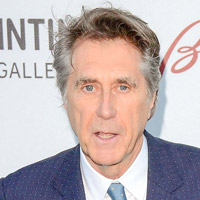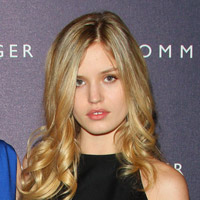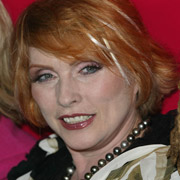 Add a Comment
33 comments
Average Guess (13 Votes)
Peak: 5ft 10.15in (178.2cm)
Current: 5ft 9.23in (175.8cm)
Ricci Washington
said on 23/Aug/20
Why do they so exaggerate famous people's height. I was stood on the same stair as Jerry on new years eve,bringing in the new year at the Dorchester hotel in London about 6 years ago.She had on heels of about 2 and a half inches,and was the same height as myself which is 5'9''. Sister is 5'7 or 5'8 at a push,taking into consideration the flat shoes i always wear The same can be said about Grace Jones,who the media have described as 6ft tall simialarly as Jerry!
Miss Sandy Cowell
said on 18/Mar/20
Apart from being a millionaire, who is Rupert Murdoch, Nik? Isn't he a reporter/journalist?
The ever-pretty Jerry gets 5ft10.75 for her peak height and 5ft10 for today's.🌹
I nearly typed in 6ft something for her today's height - typographical error, of course! Now that would be a first....🤭
Nik Ashton
said on 26/Oct/19
A page for Rupert Murdoch would be grand!
Miss Sandy Cowell
said on 30/May/19
In the 70's, I only ever read that Jerry was 5ft11, and she did look it, with her long legs and 34-24-34 (I think!) figure. She appeared on the front cover of Roxy Music's 'Siren' album, and then dated the very suave Bryan Ferry. He was heartbroken when she left him for Mick Jagger, and if you listen to the song 'Danceaway', you'll hear just how upset Mr Ferry was.
I popped into a pub in 1982 to have a wee, and Bryan was singing it on an enormous great screen. I found his performance mesmerising, and had to buy myself a drink so that I could see the song in its entirety.
I'm offering Jerry 5ft10.75 for her peak and 5ft9.5 for today's height. Oh, and didn't she star in a 'Batman' movie from the 80's? 📺
MaryAnne
said on 29/May/19
Her claim is 5'11 is a garbage. Peak 5'9.5. Current 5'9.
Arch Stanton
said on 31/Jul/18
Click Here
I know it's the beach but Murdoch was supposed to have been 5 ft 10 and is approaching 90, so you'd think would be nearer 5 ft 7 today! Jerry has lost height, no doubt, doubtful she was ever even close to 5 ft 11. Murdoch doesn't have a page here, super powerful figure but probably nobody much will care his height.

Editor Rob
Some do search for his height, though it's pretty much a minor amount - he's not as big as other ceo's like Gates or Zuckerberg. Hall probably lost a bit more height in recent years.
John
said on 18/Sep/17
I thought she would be around 5'11 and doesn't seem to have lost that much height, with reference to height she looked nearly the same as Anton Du Beke who is 5'11 so I would've definatley put Jerry there
Sandy Cowell
said on 18/Jul/17
@ Scott - Lovely to hear from you over 8 months later!
Cheers to you for that! 👍
Yes, I used to read about Jerry and people from that era in my teenage mags, of which there were many!
I will give Jerry 5ft9 for today's height; 5ft11 for the 1975 era, though I fully accept that she might have been thriving on her very tallest possible height from that day and age!
Great to hear from you Scott!
Scott
said on 17/Jul/17
@ Sandy Cowell- Yes, I remember seeing her listed at 5'11''in other media. However, that could have been inflated a bit. She definitely wasn't short, and still isn't.
Allie
said on 8/Feb/17
M, FMD also stops its height at 5'11/6'0. Most models who are legit taller than 6'0 get listed as 6'0. Models who are shorter than 5'7.5 get listed at that
anyonmious
said on 4/Jan/17
Her peak is 5'9" and her present is 5'7.5"
Sandy Cowell
said on 3/Nov/16
@ Scott - For the album sleeve of Roxy Music's 'Siren', around 1975, Jerry was famously 5ft11! She was also written up as this height in the magazines I used to read!
Scott
said on 2/Nov/16
I'd say she was at least 5'10'' in her youth, and maybe a little under it now.
M
said on 25/Sep/16
@Allie haven't you allready noticed that FMD exaggerstes models heights? in some cases even adds 3 inches to models real height.
Allie
said on 3/Nov/15
Now even FMD has her at 6'0. And this is the same site that says that Karlie' and Toni Garrn are 5'11!
[Editor Rob: she appeared on uk 'strictly dancing' show a few years back and really could look near 5ft 9 range.]
BGee
said on 13/Dec/14
It's hilarious some agencies and sites claim her as 6'0 now. Didn't know one could grow 2-3 inches after puberty.
Mini
said on 12/Sep/14
Rob, can you please make a page for Georgia May Jagger? TESS claims she's 5'7, IMG New York says 5'8 and everyone else says 5'5 to 5'6. She'd be interesting to discuss!
Arch Stanton
said on 12/Apr/13
Click Here
Yeah Grace is a full head shorter than Dolph here, both barefoot I think judging by the other shots and on a flat surface (which I advise against for the scariness factor LOL). Dolph does look easily 6'4" and near 6'5" I think if she is 5 ft 8.
Arch Stanton
said on 11/Apr/13
Rob was it this French modelling card here
Click Here
which swayed you with 177cm which is linked on the Grace Jones page? spot on. I knew something seemed off the one time when she was in heels next to Roger Moore on Paul o Grady and was still shorter. She made him look his peak height.
[Editor Rob: I hadn't seen any grace jones for years, and then saw her in that bond film and it was right, she looked about 5ft 8, so the card (and hall's) seem more believable and accurate.]
little sue
said on 23/Mar/13
That picture about 8 years old so Georgia may not have reached her full height.
Sirère
said on 23/Mar/13
Have you seen the difference between Jerry and her daughter Georgia, who is stated as 5'7 and sometimes 5'8 1/5? I'd say in reality Jerry would be 5'11 (1,78 cm), Elizabeth Jagger 5'8 (1,73-4 cm) and her sister Georgia 5'6-5'7 (1,67-70). See this pic here:
Click Here
Tish
said on 22/Oct/12
Bloody annoys me how people think its ok to say negative things about girls height I like chatty man Alan Carr but thought it was rude to refer to jerry hall as enormous and continually be obnoxious about her tall frame .Put yourself down if that's what you need to get a laugh But it's not clever or funny to label others so antagonistically
Shaun
said on 3/Oct/12
Du Beke 182cm, Hall 179cm I'd go with.
Shaun
said on 3/Oct/12
Click Here
Du Beke claims 6 ft and 71 kg there. I think its possible they might be both a little less but he does look about an inch taller from what I've seen.
Shaun
said on 3/Oct/12
Any idea how tall Anton du Beke is Rob? I'd guess he was 5'11-6' range. Both in skates I think he is a bit taller. If he is 5 ft 11 she has to be a bit less than this.
[Editor Rob: He was on an episode of antiques road trip with charles hanson (who says he's 6ft 1) and somewhere between 5ft 11 and 6ft might be a shout.]
little sue
said on 15/Sep/12
Looks nearer 5ft 10 now on this year's Strictly Come Dancing
SAK
said on 15/Dec/11
Yeah she is a low 5ft11.
Caleb
said on 23/Jun/09
My mum, who's a strong 5'9.5" bumped into Jerry Hall at the weekend at this Women's Performance Arts thingy in Bridport in Dorset of all the unglamorous places. My mum said it was unusual for her to meet a woman who was taller than her - not sure about what footwear Jerry had on though.
Irshgrl500
said on 18/May/07
Years ago, I saw Jerry, backstage at a "Stones" concert. She could have easily been 5'11" or 6'. She was BEAUTIFUL! She had hardly any make up on and was willowy thin and just breath-taking. Beautiful long, long, hair too.
Jennifer
said on 11/Feb/07
She may have shrunk down to 5 ft 10, but she was about 5'11" or 6' in her prime. I saw a picture (taken in 1988) of her standing next to ex-Beatle George Harrison. She was towering over him by about 4 inches, but she was most likely wearing high heels.
Jen
said on 8/Feb/07
Yes I have heard both 5'11" and 6' for Jerry. In her book she talks about how she and her four sisters (all 6 feet tall by age 13) slouched down in order to be shorter. But their six foot mother made them stand straight and walk around with books on top of their heads. She'd say, "Stand up straight, be proud of your height! We're Amazons!"
Olivia
said on 18/Aug/06
Saw her at Heathrow airport. She's very tall... I'd say about 5'10 at least.
CelebHeights Editor
said on 3/Dec/05
The Independent, April 2004:
"When I was 12 years old I was taller than everybody at school, including my teachers. I'm 5ft 11. I used to get a bit discouraged growing up being so tall and thin"