Jimmi Harkishin's Height
6ft ½ in (184.2 cm)
French-born English actor, best known for playing Dev Alahan on ITV soap Coronation Street.
You May Be Interested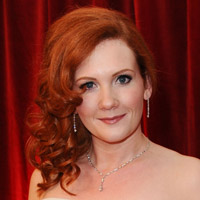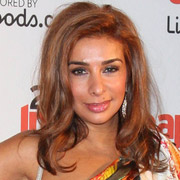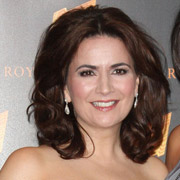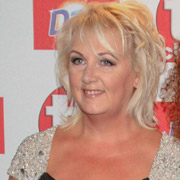 Add a Comment
39 comments
Average Guess (11 Votes)
6ft 0.7in (184.7cm)
Miss Sandy Cowell
said on 8/Dec/19
Bad marks for videoing the misery of Michelle's and Robert's 'wedding'. He was even smiling and enjoying it. 😝
6ft and half-an-inch.
Miss Sandy Cowell
said on 5/Oct/19
Jimmi gave a heartfelt performance this week on finding out that his teenage daughter, Asha, has been using his credit card. That will be a shock in its own right, but in yesterday's hour-long episode we find out the reason. Asha has been buying skin bleach online because she has been suffering at the hands of school bullies, more a mental torture, which is often the worst kind.
Furthermore, after Jimmi's Dev took his daughter for a visit to their homeland, she has a bee in her bonnet that Indian girls use skin bleach as regularly as white girls use fake tan - BUT AT LEAST THAT WASHES OFF! Poor Asha has had an allergic reaction to the product, leading friend Amy to believe she's self-harming, which, in a way, she is.
I had no idea that dark-skinned girls suffered like this; how terrible.
Jimmi gets 6ft and half-an-inch. It's not impossible that he's lost a bit by now. He's 54-and-a-half.
Rampage(-_-_-)Clover
said on 5/May/19
I can see why he'd look 6ft2 to some...the Corrie cast is predominantly short
Sandy Cowell
said on 13/May/18
I have suspected for a while now that Jimmi is no longer the tallest actor in 'Coronation Street'!
Earlier today, I googled a few' 'suspects' of guys I feel are either level with him or taller. Here are my results:
Charlie de Melo, who plays solicitor Imran Habeeb is 6ft1. I thought he might be more! He is sickeningly handsome as well!!!
Sam Robertson, who plays Adam Barlow is a believable 6ft. This week, he had the chances of a one-off encounter leg-over rudely interrupted by his young uncle Daniel's octogenarian friend! Very funny for us, but not so much for him! I wonder if his do-gooder uncle, who could so easily pass for his little brother, planned it?
Tristan Gemmill, who plays silver fox Robert Preston, is written up as both 5ft11 and 6ft. At age 50 or 51, I doubt whether this is evidence of a before and after scenario as the guy looks far too fit to have suffered any height-loss yet! Robert showed a beautiful side of his character this week when young Daniel, on hearing about the tragic suicide of Aiden, poured his heart out about his depressed friend, whom Rob suspected to be autobiographical, as it were, and said that he would have time for such a person himself. Daniel's reply? "That's good to know!"
As for Jimmi, he can continue with 6ft and half-an-inch! He cannot, however, claim to be the tallest member of the cast anymore! Imran Habeeb's Charlie de Melo is!
Nik
said on 10/Dec/17
@ Sandy Cowell
Many thanks! Have a great Sunday!
Sandy Cowell
said on 9/Dec/17
@ Nik - Indeed there is!
Nik
said on 28/Nov/17
@ Sandy Cowell - Hi!
There is a first time for everything'. And a second, and a third!
Sandy Cowell
said on 26/Nov/17
@ Nik - I am delighted to inform you that you are correct! 😂😹😂
Nik
said on 26/Nov/17
@ Anonymous
Mikey North (My autocorrect tried to change it to Mikkes) is about 5'7.25". He has his own page on this website!
👍
Nik
said on 25/Nov/17
@ Sandy Cowell - Hi!
If my 41 year old eyes aren't mistaken it is the 22nd one along the top row!
Nik
said on 25/Nov/17
@ Sandy Cowell
I will look forward to that mate!
😂😂😂😂😂😂😂😂
Yes, one of the faces in the middle has 2 ears!
Anonymous
said on 24/Nov/17
what do u all think about mikey north? a weak 5.9?
Sandy Cowell
said on 23/Nov/17
@ Nik - 😂😂😂😂😂😂😂😂😂😂😂😂😂😂😂😂😂😂😂😂😂😹😂😂😂😂😂😂😂😂😂😂😂😂😂😂😂😂😂😂
😂😂😂😂😂😂😂😂😂😂😂😂😂😂😂😂😂😂😂😂😂!
I think I submitted it, but if I didn't, you have some more faces and another assurance that I will reply properly when I recover from the laughter!
✴ Observation Game! ✴
If this is submission No. 2, can you spot the difference in the faces?
Nik
said on 23/Nov/17
@ Sandy Cowell - Hi!
Your autocorrect has no limits in terms of its rudeness, thank goodness you can write off to Rob if you send one of its "amendments" by mistake. I can work out what it was going to put instead of Duckworth, it has a shocking mind, I think you should bin it AND seal your bin up!
Seeing those old episodes of "Coronation Street" really must have been a trip down memory lane and it will have been sad to see the actors and actresses who are no longer with us. I am about to watch "Countdown" on channel 4 +1 in a matter of minutes!
My Wishlist is now on Rob's computer, stored in his inbox! I sent it not long after 6:00 this morning! I have 16 suggestions, 5 soap stars, 7 people from the world of sport, 2 TV presenters, a Newsreader, and a Comedian! I am now at the proof reading stage for my Health and Safety tips, they are stored on my notepad!
Have a great day!
Sandy Cowell
said on 23/Nov/17
.... YES! It was so unprintable that I can only add that it began with an 'S', which is, I suppose, better than an 'F', but bad enough nonetheless!
Sandy Cowell
said on 23/Nov/17
@ Nik - Well as a matter of fact, I did catch the 2nd Coronation Street and I was pretty pleased because Sally has just said "Yes!" to Kevin's marriage proposal and she was celebrating with Hilda Ogden, Bett Lynch, Betty the Barmaid*,
Vera Duckworth, Deirdre Barlow and so it goes on! So many are no longer with us, it can get quite sad!
I will look at your soapy wishlist and probably end up adding a few ideas of my own!
* My autocorrect has been at it again! It thought Betty should be a Bargain rather than a Barmaid and what it tried to put for Vera, apart from 'Very' instead for her first name is UNPRINTABLE!
Nik
said on 23/Nov/17
@ Sandy Cowell
Surely you will not be awake to see it with you being up at 2:30 in the morning! That is unless you woke up and made your comment before going back to sleep again, like I did a couple of nights ago!
My "Wishlist", including stars from "Coronation Street" will be in East Kilbride within minutes!
Cheers!
Sandy Cowell
said on 22/Nov/17
@ Nik - Excellent idea!
It is half-two in the morning
and the soaps will be on again on ITV2 in about 5 hours time! At 6, yesterday's vintage Coronation Street will be repeated. I missed it yesterday AND Tuesday!
I hope you gave your autocorrect a good roasting and that you are all the richer for it now!
Nik
said on 22/Nov/17
@ Sandy Cowell
Guess what's on tonight?
Yeah, boot it up hill and down dale and issue it with a court order to pay back all its pocket money!
My health and safety tips will be posted shortly (they are almost written up) and I have a Wishlist, which includes Corrie stars, heading for South Glasgow too!
Cheers!
Sandy Cowell
said on 22/Nov/17
@ Nik - Oh yeah! Physically boot it all the way up the road. Then pinch its pocket money and buy yourself a new autocorrect!
(If only that was possible...)
Nik
said on 22/Nov/17
@ Rob - Yeah, I am with you and Sandy on this one!
@ Sandy Cowell - I will kick my autocorrect right up the road! It's also interesting to know that Jimmi is French!
Nik
said on 22/Nov/17
@ Anonymous
Sinead is more 5'5.75" - 5'6" to be truthful.
Nik
said on 22/Nov/17
@ Sandy Cowell - physically kick it, or get rid of it?
@ Connor - Good to see you on this page!
@ CD - I agree with your estimates!
Sandy Cowell
said on 21/Nov/17
@ Nik - Don't worry about it! Kick your autocorrect regarding the matter! 😆
@ Connor - Hello Connor! How are you doing? Isn't it your Birthday round about now? 😉
Rampage(-_-_-)Clover
said on 21/Nov/17
Weak 6ft1 is possible
Nik
said on 21/Nov/17
@ Sandy Cowell
Sorry for getting your name wrong, I did the message at 3:00 this morning! Have a great day mate and thanks for your answer!
👍
Csimpson 6ft
said on 21/Nov/17
I originally thought he was 6ft 0.5 at first, but after looking at him more I think a full 6ft 1 could be possible.
Sandy Cowell
said on 21/Nov/17
The average woman on Coronation Street is 5ft4.3! The figures for both males and females can be found at the top of the Coronation Street special section. The average man is 5ft8.8!
CD
said on 21/Nov/17
@Anonymous Norris 5'6" you kidding? Malcolm Hebden is no more than about 5'3" nowadays, even Jack Shepherd and Sam Aston (Chesney) aren't quite 5'6", both more 5'5.5" range.
Nik
said on 20/Nov/17
@ Samdy Cowell
I wonder what the average height for a woman is on Coronation Street?
👍
Anonymous
said on 20/Nov/17
There r quite a few male actors that r below average jack p.Shepard,the man who plays chesney.Sinead,his girlfriend looks to be 5.8.mikey north looks 5.8, Norris looks to b 5.6 ect,ect
Rampage(-_-_-)Clover
said on 20/Nov/17
Would have thought at least 6ft.
CD
said on 20/Nov/17
I had him down as a decent 6ft 1. It's a toss up over who is the tallest in the show out of him and Dean Fagan (Luke Britton).
James B
said on 20/Nov/17
I heard 6ft2 for him
Editor Rob: 3 inches on near 5ft 11 John Michie in Corrie? I think that was rather optimistic whoever put 6ft 2 for him on the web...
Sandy Cowell
said on 20/Nov/17
Yes! The average male on Coronation Street is now nearly the full 5ft9, the average height for a man, so Jimmi definitely made all the difference!
movieguy
said on 20/Nov/17
I thought he was a bit taller actually like 6'2''. Maybe most of the cast of Corrie are on the short side.
Anonymous
said on 19/Nov/17
Didn't know he was a full 6 foot although he is taller than most of the male actors in coronation street.
Nik
said on 19/Nov/17
Yes, this seems about right! He is above 6'0" but I never thought he was the full 6'1"!
Sandy Cowell
said on 19/Nov/17
Lovely to find that Jimmi has his own page! AND WE HAVE A SIX FOOT SOAP STAR, well, just over! That should be pushing the average up for the Coronation Street men! I was looking at the male/female averages only this afternoon for the very first time. Isn't that ironic?
I didn't know Jimmi was French! He speaks English extremely well and has a beautiful speaking voice, and now I know why! As so often seems to be the case, people from abroad learn to pronounce their words far more thoroughly and precisely than people for whom this is their Mother tongue!
Jimmi gets 6ft0.5 and an enormous great welcome!