Joan Smalls Height
5ft 10 ½ (179.1 cm)
Puerto Rican fashion model. Her agency described her as 179cm and vital statistics of 32-24-34.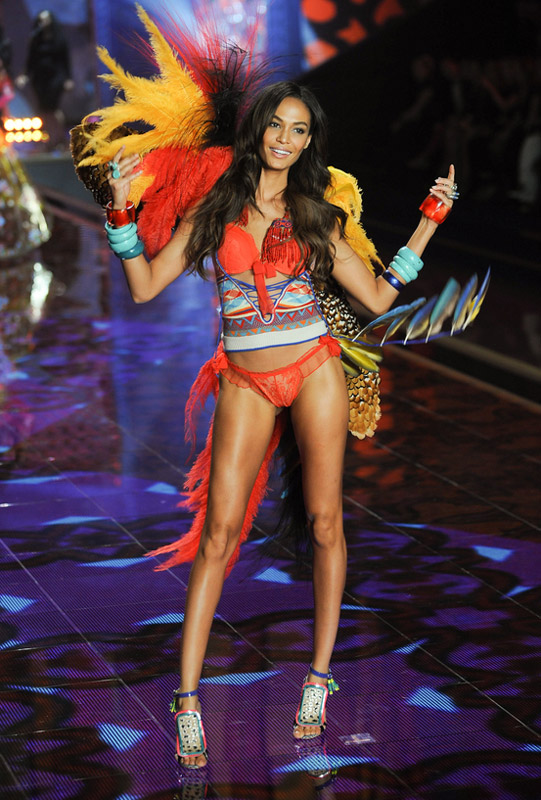 Photos by PR Photos
You May Be Interested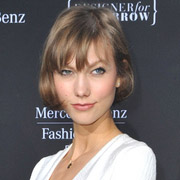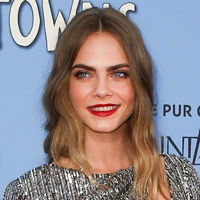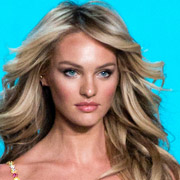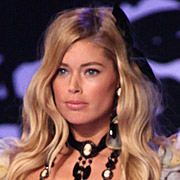 Add a Comment
29 comments
Average Guess (32 Votes)
5ft 9.91in (177.6cm)
Miss Sandy Cowell
said on 11/Jul/20
💐🎂🎈🎊 Happy Birthday Joan! 🎊🎈🎂💐
A Very Happy 32nd Birthday to Joan Smalls! 👙
5ft10.5 😁👍
💐🎂🎈🎊💐🎂🎈👙💐🎂🎈🎊💐🎂🎈👙
Pamela
said on 13/Mar/20
Joan and Heidi Klum
Click Here
khaled taban
said on 30/May/19
Rob, Why not 5'10"? Sometimes even 5'9.75"!
Mimi
said on 5/May/19
She often looks at least 4 inches shorter than Karlie which makes her in the 5ft9 range but I think if she's measured 178cm is the most possible.
Mimi
said on 18/Apr/19
Rob don't you think 5ft10 is more fitting from all you've seen?

Editor Rob
It might be possible
James the real one
said on 9/Jan/19
Está rico. Ohh ohh. Está rico. Ohhh ohh. Esto está rico. Tá sabes que esto está rico. Está rico. Ohh yeah play that gain, play that gain. Yeah, esto está rico.
I thought she was over 6 ft when I saw her in the video "Está rico".
Crumpet
said on 12/Sep/18
Here's a photo of her with Ashley Graham.
Click Here
Crumpet
said on 12/Sep/18
5'10 max for her. Possibly she's 177.6cm.
Nik
said on 16/Apr/18
@ Sandy Cowell - Hi there!
We both have a similar sense of humour so I can often work out what things you find funny and therefore I sometimes have an idea about which pages you are likely to comment on! I know you can say the same and this enhances our experience of this website! I have read your comment on Michael Pitt's page and I will respond shortly!
I am a great believer in there being different-heighted models and I strongly vouch for diversity in the modelling world, I would like to see models of different builds represented well too! I would like to see models being diverse in many other ways and this would be a great thing because it would teach us all that beauty comes in many forms, getting this message across would make for a much fairer world with less prejudice and more people happy with the way God made them! Also having plumper models teaches everyone that you don't have to be slim to be attractive, hopefully this would result in less people taking risks with their health by trying to became too slim.
So seeing diversity in these and other ways serves young people and older people well and gets over the message that you don't have to be a certain way in order to be cool and attractive, also there is the need for diversity in the modelling world because clothes come in different sizes, like you said!
I am also going to make a long awaited comment on Michelle Hardwick's page shortly!
Cheers!
Sandy Cowell
said on 15/Apr/18
@ Nik - You seem to know how my mind works! In fact, after over a year of communication, you DO most definitely know how my mind works! And likewise - I can often tell when you are going to comment on someone, by the name etc!
It's a good thing that you can get different-heighted models. I wrote about something similar to BilboBaggins yesterday, covering the use of the shorter celebrity being used to promote sellable items. Well, it works!
The World is full of a wide variety of people, so why not represent them ALL! I have noticed adverts lately with plump models to promote clothes for the larger lady! It was ridiculous when they used slim ones to advertise outsize ranges, or perhaps a very tall one whose size 16 label didn't look outsize on her at all!
Take care and enjoy your Sunday!
Nik
said on 13/Apr/18
@ Sandy Cowell
I had a feeling that you would return to this page to make a comment, nice one!
Joan's surname is not very apt if you are bearing her tall height in mind but, like you said, it would be very apt if she was an underwear model! There are so many different types of models and many models will be suitable for modelling in many different areas of the modelling world!
She is very tall and definitely above 5'10", however she appears to me to be nearer to 5'10" than to 5'11"! I will stick with 5'10.25"!
This is my second comment and it is nearly midnight!
Cheers!
Sandy Cowell
said on 13/Apr/18
@ Nik and Rob - It would be rather apt, though, if she chose a career as an underwear model! 👙
Today I will up her by 0.25" from my last jibe, I mean guess, to 5ft10.25!
Nik
said on 12/Apr/18
She doesn't have a very apt name! I am tempted to offer Joan 5'10.25"!

Editor Rob
Certainly not living up to her name!
Yvonne Broughton
said on 10/Apr/18
i'm 178cm and weigh 62kgs... hard life being my height
Sandy Cowell
said on 19/Nov/17
I bet she gets fed up with the underwear jibes!
Well, her underwear must be very happy to be owned by HER!
Very happy indeed!
I go with 5ft10, and I've settled for that by going part way between the average and the height up top!
Seysey
said on 20/Aug/17
How is she 1.79 when Adriana is 1.78 and much taller than her? What do you think of this photo?
Click Here
even
said on 17/Jul/17
5'10" but no more than 120 pounds
Meryn
said on 19/Feb/17
Joan Smalls and Ming Xi.
Click Here
Antje
said on 3/Aug/16
Rob how tall is lara stone here?
5'9?
Click Here
Editor Rob: she can look more 5ft 9 there
James
said on 4/Aug/15
This is too much credit for Joan. She is 1.76 op
1.78 at most
M
said on 24/Jul/15
Solid 1.75-6 m of height.
5ft10guy
said on 6/Jun/15
Lucky magazine has a photoshoot and interview with her.They describe her as the "5ft10 model". She may need a downgrade
Bishop
said on 7/May/15
Rob, sorry If I call you out a lot, but this half inch needs to go. Here is another recent pic with Karlie:
Click Here
She reaches at about her eye level! And their heels are the same:
Click Here
Click Here
She's also barely taller than Iggy, who can't be over her listing when you see her next to Nick Young.
[Editor Rob: 178 is quite arguable, I will look a bit at her]
MaryAnne
said on 7/May/15
5'10 with Iggy,Rob?
Mini
said on 15/Feb/15
She's one of the current top models whose height is probably spot on. That or she's 5'10, no smaller though.
Bishop
said on 18/Jan/15
@Rob
Maybe not as low as 5'9" but I think 5'10" flat is a better shout. Here she is with Rita Ora and Karlie:
Click Here
Click Here
Click Here
Click Here
And with Iggy Azalea:
Click Here
The difference between her and Karlie looks smaller in this pic than it does in the others. But she has a camera advantage here with Iggy, so I don't think she would be that much taller than Iggy, if at all. BTW, can you add Jourdan Dunn to this site? She's supposedly claimed 6' on Twitter.
Bishop
said on 18/Jan/15
Rob, but you said to me she looked more 5'9" to 5'10" range?
[Editor Rob: after looking more I think under 5ft 10 might be too low.]
andrews
said on 18/Jan/15
she's 5'10 I think
MaryAnne
said on 18/Jan/15
she's got very long legs and hot body :)