Jocko Sims Height
5ft 10 ½ (179.1 cm)
American actor, best known for roles on TV series Crash, The Last Ship and Masters of Sex. In this photo, I was wearing Skechers, whilst Jocko's sneaker looked roughly the same thickness.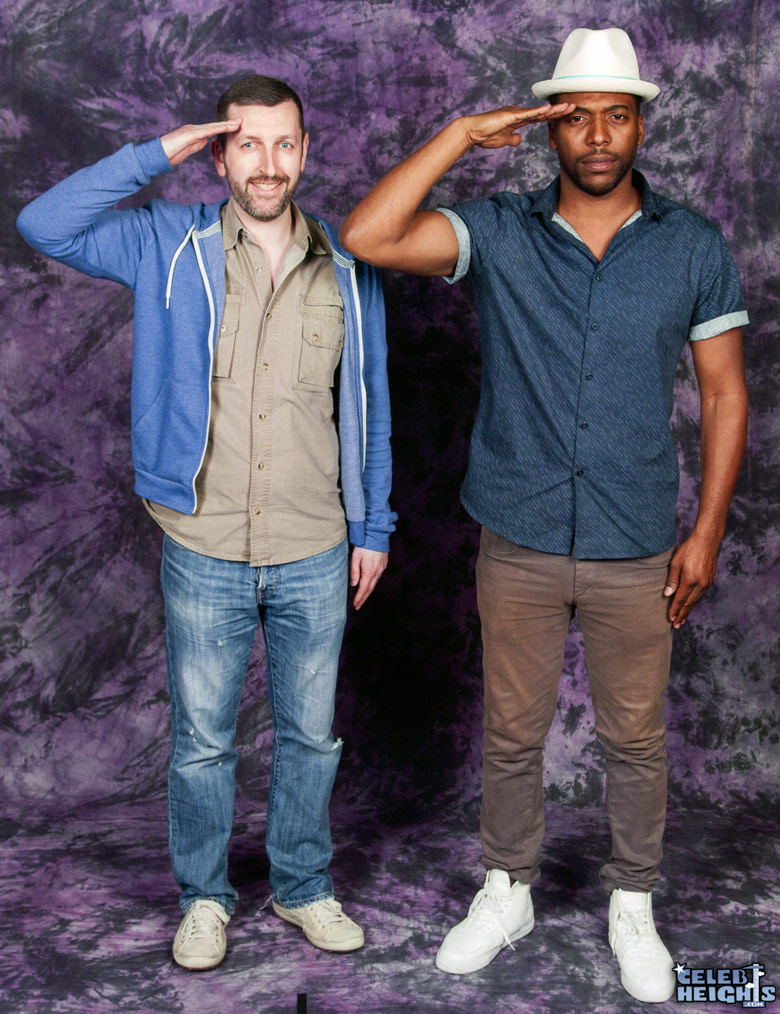 5ft 8 Rob and Jocko @ MCM Manchester, 2015
You May Be Interested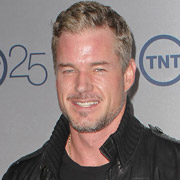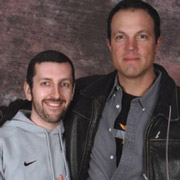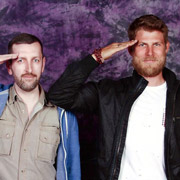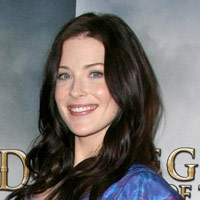 Add a Comment
24 comments
Average Guess (16 Votes)
5ft 10.72in (179.6cm)
Christian 6'5 3/8
said on 20/Sep/20
@Rob
It looks as if he has an advantage over you though. Maybe I was just fooled by the style of the sneaker. His looks way bulkier than yours.

Editor Rob
yeah, I doubt there's any difference in sneakers, but he did seem over 5ft 10 up close.
Yang (5 footer 8, 173, Aries)
said on 11/Jun/20
Just like he claimed....
Nik Ashton
said on 9/Dec/19
Don't be fooled by the hat!
Christian 6'5 3/8
said on 9/Mar/19
5'10.25" max. He has a footwear advantage by around a cm probably.

Editor Rob
I don't think he had any footwear advantage, I would have said reasonably similar.
He was shorter than Travis Winkle, but not hugely. I'd seen photos before meeting them and Travis could look at times 1-2 inches taller than Jocko, but it wasn't like that up close!
Peter 180cm
said on 29/Dec/18
I would say a fraction more than listed,he looks closer to 180cm in the picture although his footwear looks thicker than Rob's.I dunno,maybe 179cm is the lowest he could be..
VelikiSrbinn
said on 24/Nov/18
Looks like he could be 5'11 but he's closer to the camera so 5'10.5 flat is a good shout.
Nik
said on 6/Aug/18
@ MaryAnne - Interesting comment!
Nik
said on 28/Jun/18
Sub 5'10.5"!
6ftMedium
said on 4/Jun/18
He has bigger footwear.5'10" max.
Rampage(-_-_-)Clover
said on 8/Nov/17
at least 5ft10
Arthur
said on 6/Oct/16
Rob, how sure are you that he was 5'10.5 and not just a flat 5'10?
In Masters of Sex, he has some scenes with Caitlin Fitzgerald, and he looks a bit shorter than her, and they are both barefoot in these scenes! Here's an example:
Click Here
Here they look roughly the same, though it's clear she edges him. There are other scenes, again both barefoot, where he looks even shorter than that. I would have guessed him at 5'9 before I came here. To me 5'10 is really the most he could be, unless Fitzgerald is 5'10.5 or more...
He may look 5'10.5 in this photo, but he is closer to the camera, so he is definitely shorter than that. Maybe you misjudged his footwear? 5'10 at most...
Editor Rob: not sure the clip can reveal any difference, the over the shoulder shots can make the person further away look smaller or taller depending how high the camera is.

I would be a bit surprised if only 5ft 10 flat, I was sure he looked nearer 179cm up close.
MD
said on 14/Jan/16
My last post should have read 6'4" Adam Baldwin, not 6'2" Adam Baldwin.
Paul
said on 14/Jan/16
@MD
You can't be serious, can you? Adam Baldwin is every bit of solid 6'4", even Rob listed him as that.
Andrea
said on 13/Jan/16
MD, while you can argue that Adam is under 6'4, i doubt he's just 6'2 :)
I'm joking, it must have been a typo ;)
MD
said on 13/Jan/16
He's in some flat shoes, here, and isn't standing straight in two of these photos, but with 6'2" Adam Baldwin:
Click Here
Click Here
Click Here
Mat
said on 10/Jan/16
Rob, he looks 5'10 in the picture and he's standing a bit closer to the camera..
TJE
said on 20/Aug/15
Finally, a good pic of Rob with a 5'10 range guy!
MaryAnne
said on 9/Aug/15
I love people with the surname of Sims.They always remind me of The Sims game! lol
Kourosh
said on 3/Aug/15
Rob how much of height his shoe is adding?
[Editor Rob: roughly similar, around 0.7 range I think]
Andrea
said on 3/Aug/15
I actually thought it was higher than that... If this is the case then i'm gonna agree with Sam, he looks 5'10 at most with you!
Modeus
said on 3/Aug/15
looks like a legit 5ft10,5, the bottom of his nose is between Rob's eyes and eyebrows
Andrea
said on 3/Aug/15
It's hard to say where the top of his head is, with the hat, but i'd say he looks 5'10 range with Rob... 182 is certainly crazy, though! Rob, any idea on Travis Van Winkle? He's listed at 6' on the net... He probably isn't much under that mark, but i remember in Friday 13th Jared Padalecki was noticeably taller than him, more than just 4 inches! Maybe he's more 5'11-5'11.5?
[Editor Rob: he is a bit taller than jocko, I think closer to 5ft 11 range than 6ft
for nba
Without a hat
he'd look like that.]
NBAer
said on 2/Aug/15
Rob,does he have more footwear or is he closer to the camera??Because he honestly looks 182 above,certainly taller than other 179 listed celebrities here...Some 183 listed celebrities look BARELY taller than him in comparison,i think he needs an upgrade to 181.
Sam
said on 2/Aug/15
Looks 5'10" max in the photo IMO. I wonder if that's a given name?!