Jodie Kidd's Height
6ft 2 (188 cm)
English fashion model. On her acting aspirations, she commented once, reported by WENN,
"Everyone has told me I would look completely ridiculous starring alongside Tom Cruise because of my height. I have always dreamt of being an actress but agents have told me no-one would cast me for a lead role because I am too tall. I have decided to turn my back on it after being turned down for a number of roles. I just can't seem to win"
. In the telegraph newspaper in 2015 it mentioned
"Now 36, she tells me that she grew to 6ft 2in during her pregnancy. 'I'm absolutely serious, I grew an inch. It's quite scary'"

Photos by PR Photos
You May Be Interested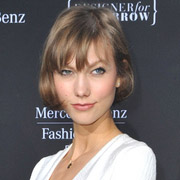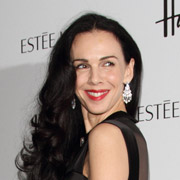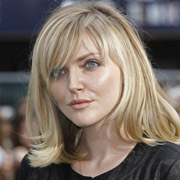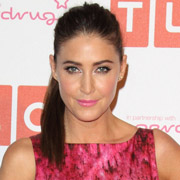 Add a Comment
66 comments
Average Guess (29 Votes)
6ft 1.97in (187.9cm)
Nik Ashton
said on 26/Dec/19
She should NOT have been turned down for any roles.
Nik Ashton
said on 5/Oct/19
The average guess justifies the listing!
Nik Ashton
said on 30/Sep/19
It's cool that she starred with Tom Cruise!
Miss Sandy Cowell
said on 25/Sep/19
🎉💐🎂🎁 Happy Birthday Jodie! 🎁🎂💐🎉
Sending all good wishes to model Jodie on her 41st Birthday!
6ft2. 😁
🎉💐🎂🎁🎉💐🎂🎁🎉💐🎂🎁🎉💐🎂⭐
MaryAnne
said on 29/May/19
I think she was already 6'2 during her pregnancy... Therefore,she did not grew..It is nearly impossible for an adult to grow imo.
Sandy Cowell
said on 9/Oct/18
I can't believe I haven't written on her page yet!
She popped up in a Fast Show, emerging from a changing room and asking, "Does my bum look big in this?"
Arabella Weir's reply? "Yes, it does actually!"
Well, let's just say it didn't, but she didn't half look tall!
6ft2 for this gorgeous lady.
Junior Hernandez 1990
said on 6/Oct/18
I think shes the tallest runway supermodel. There are some 6'3-6'6 range female model in europe but they are not professional on runway catwalk mostly photography type. Meanwhile i haven't see any pro-runway female model taller than Jodie Kidd yet.
Dream(5'9.5")
said on 11/Jul/18
Perfect listing!
Junior Hernandez
said on 1/Feb/18
She look as tall as 6'2 David Gandy. So 6'2 was quite a legitmate listing.
Click Here
:
Allie
said on 8/Jan/18
@Andrea, I know your comment is 2 and a half years old and idk if you'll ever see this but Jodie was wearing what looked like flat shoes while Jenson had sneakers on.
That said I think she's closer to 6'1.25-6'1.5 but can give the impression of being 6'2. here is David Gandy in normal heels and she looks closer to 6'1.5 imo.
Click Here
Allie
said on 8/Jan/18
She doesn't look like a strong 6'2 standing next to Erin O'Connor and Jade Parfitt or in similar heels, doesn't look 6 inches taller than Selita Ebanks.
Click Here
Click Here
Click Here
Judging from her claim it looks she thought she was 6'1 before she suddenly thougjt she grew to 6'2.
She can pass for 6'2 but I think she can look closer to 6'1.25-6'1.5. I think she needs a downgrade.
John
said on 18/Sep/17
6'2 definatley
even
said on 7/Jul/17
6'2 easily
Allie
said on 12/Jun/17
SJH, I don't know, I was just assuming because Gwen C says she loses around an inch and a quarter.
S.J.H
said on 27/Feb/17
@Allie
No way she was over 6'2 out of bed, 6'2 morning and 6'1 later the day. Height don't work this way unless she is a 7 foot plus before bed person she lost 1.5inch a day so 100% no way. I'm 6'7 precisely always 6'6.9 before bed and i only lost 0.8-0.9 from out of bed. Trust me she don't lost that much height in a day at most few mm over 2cm not a full inch. She could have measure 6'2 in flats and 6'1.5 without and lowest 6'1.25 before then make sense or she measure herself out of bed height 6'2 and the 6'1 older claim was a downplay at lowest 6'1 and 1/4 easier to say 6'1. I did believe she is 186cm so 6'1.25
6'2 out of bed
6'1.2 before bed
Allie
said on 12/Feb/16
I doubt she grew. Proably morning measurement. And if Andrea's right that she claimed 6'1.25 then I'm almost sure 6'2 was a morning measurement. 185-187 is more likely. If she probsbly measured 185 later in the day and 6'2 near the morning then could 6'1.5 could be the clostest bet. As she's also taller she could probably lose slightly more height.
Tunman
said on 10/Feb/16
How tall is Andrea Vianini,the father of her son?he looks like a strong 4"shorter than her in fact maybe 4.5".So weak 5'10 more likely 5'9-9.25 assuming Jodie could very well be 6'1.5" Quite interesting,a girl that tall who could easily find any guy she wants since she's a model,and still doesn't care about boyfriends heights,hmmm...nice!going beyond lookings,always loved that whether for men or women, whether tall or short.
Editor Rob: yes he can look 4 inches smaller.
Redo
said on 12/Aug/15
I saw a picture of her in flat shoes standing besides 5'7 Davina Mccalll who was in wedges she was about 5 inches taller. She could be 6'3.
Andrea
said on 4/Jul/15
Arch, i just had a quick look at her in the past and I thought she was more 6'1 too, to be fair! I doubt she's a big 6'2 girl! Look at her with Jenson Button:
Click Here
Jenson is a weak 6' guy (actually there are some pictures with him and Beckham where Beckham can look taller)... Someone mentioned she's claimed 6'1.25, which is more believable! Don't know why she's still listed at 6'2, after claiming that... Maybe she measured nearer 6'2 and thought she "grew", but she's not 6'2!
Arch Stanton
said on 29/Jun/15
Rob, who do you reckon would edge who on the stadio though, Gandy or Jodie? I'm not very good with judging guys with bug hair and tend to underestimate how much hair they have, they both look very close, I think you could probably argue 6'1.5-6'2 range for both but I'm not sure who would be taller barefoot.
[Editor Rob: both are arguably in that 6ft 1.5-2 zone, I think they would measure quite near to each other in reality.]
Arch Stanton
said on 29/Jun/15
It does seem doubtful that she actually grew. Perhaps with the things women do in the morning while pregnant she got measured first thing and it was around 6 ft 2 and she's previously been measured at 6 ft 1 range. She definitely looks taller than 185 anyway and clearly looks nearer this with Gandy.
Arch Stanton
said on 28/Jun/15
Plus I just noticed her right leg it dropped a bit and she looks like she's tyring to lose a bit of height next to him. I don't even think she's quite stood her best there with him! Bad news for Gandy ;-(
Arch Stanton
said on 28/Jun/15
Mmm, you know the more I look at it, see the photo of Gandy further down, that's a fair heel he has, they almost look like cowboy boats in fact. I'm not very good at telling exactly where his skull mark is beneath that hair, but considering the heel Jodie might even be a bit taller barefoot and Gandy's more 187. They're close, I know that much!
Arch Stanton
said on 28/Jun/15
Her dad might have even been 6'7 range prime, he looks a decent 6'6 ranger there
Click Here
I think and he looks like he might be around 70 odd now and might have lost height.
Arch Stanton
said on 28/Jun/15
I guess if you cut off his hair and really look at it, they're probably about the same, his hair does add a bit of height, but if you cancel out the shoes they're probably even? Jodie gets her height from her dad, he had to have been 6 ft 6 in his prime at least
Click Here
Arch Stanton
said on 28/Jun/15
Rob are you sure on the 6 ft 2? I always thought she was 6'1", in fact I could have sworn she claimed it one of my mum's old mags back in the late 90s. With David Gandy in shoes and Kidd in flat sandals
Click Here
I don't think his shoes would give that much, do you think they'd be the same barefoot or does he have the edge? And remember we see him more as a weakish 6'2 like Clive Owen too.
[Editor Rob: she could be 6ft 1.5, her claim to have grown might have been she measured earlier in a day closer to 6ft 2 and in the past measured closer to 6ft 1. ]
miko
said on 18/Jun/15
I think he's had quite a few 6'1 listings over the years. I think he might be more 6'1.5 range.
Doink
said on 2/Jun/15
Click Here
Now 36, she tells me that she grew to 6ft 2in during her pregnancy. "I'm absolutely serious, I grew an inch. It's quite scary."
[Editor Rob: that's well worth adding, even if it doesn't sound believable...thanks.

Wanna Grow taller? Get knocked up! ]
Angela
said on 22/Nov/14
@Tom......You're 100% right. She has stated that she is 185cm, so 6ft1.
nona
said on 8/Apr/14
Hear she is gone up to around 170 after the birth of her child and isi in no hurry to lose it. Considering she is a massive 6'2" the 170 would surely sit well on her
tiny
said on 7/Apr/14
Defnitely 6'2"...her legs seem to go on forever. Nice toned body too....would put her at 150 lbs which is still too thin for her height but then she is a model.
tom
said on 14/Oct/12
I'm 6-2.5" and i was stood 6 feet away from her a a car show,she had trainers on i did myself,she was about 1" shorter imo.
ANDREA[ITA]
said on 15/Aug/12
Rob, 6'1.25 is very credible! I thought she was just 6'1, but if she claimed 6'1.25 maybe it is worth to list her at that height!
Witchdoctor
said on 7/Feb/12
On the Kumars at No.42 the father(or is it granfather?) said "you are 6'1?" and if I rember correctly Jodie replied "I'm 6 ft1 and a quater" the interview dates back a few years,Im not sure if Im remembering the convisation correctly someone should search for it I couldnt find it on youtube.
[Editor Rob: if found it would be good, although I couldn't see it online when I checked. It's rare for anybody to say 'and a quarter'.]
avi
said on 6/Nov/11
heard she was 6'1. not sure where 6'2 came from Rob. in heels she must be less than 6'4 because there was a dance photo of here with her dance partner who is 6'2 and they are like same height and she had heels.
Ken
said on 16/Dec/10
It doesn't matter how tall she is,I like tall women and she carries it very well indeed
Doug
said on 7/Jun/09
6'2"? ALWAYS seen her listed at 6'1".
diana
said on 16/Apr/09
that's sad she can't get an acting job b/c of her height--lol ive seen 6'6 guys on tv but hollywood hardly every casts a girl above 5'9 unless the guy shes dating is an easy 6'3 or taller...
James S
said on 11/Apr/09
Next to Jeremy Clarkson she looked 6ft 5 (with heels) so she's an easy 6ft 2.
Yaspaa
said on 12/Mar/09
She always towers.
Anonymous
said on 28/Feb/09
For someone who is 6'2", Jodie hardly towers over people who she stands with. There are a lot of pics on gettyimages and this proves it. Her sis Jemma is the only one over whomshe towers and Jemma must be abt 5'9"
Anonymous
said on 23/Feb/09
Isnt it mean to be calling her things like "giant", "large" or "gargantuan". C'mon guys she is just a lovely 6'2" girl who is standing next to another lovely girl who is just 5'0". A nice comparison though. Jodie appears to have put on some weight and looks fuller and nicer now. Guess she is around 150lbs now
Mackenzie
said on 18/Feb/09
On Top Gear she was stood next to Jeremy Clarkson (6'5"), admittedly in heels, but she was the same height as him! Awesome! I'm 13, 5'6", and still growing. I hate being tall. Hope I'm never that tall. (I'm a girl).
CHF
said on 10/Feb/09
Here's the Jodie-Rachel picture, from the Daily Mail:
Click Here
In the article she describes herself as 6 ft 2.
Caleb
said on 5/Feb/09
There is an hilarious picture of her in this week's Heat magazine, standing next to Rachel Stevens on their Strictly Come Dancing tour. Both are in heels and Jodie truly looks like a giant. Almost scary as Rachel is just 5'0".
Natalie
said on 31/Dec/08
Gosh, i know how she feels... in 6ft 1" and i hate it... how does she wear heels without looking like a giant?! x
fay
said on 25/Nov/08
i feel sorry for her but its great shes accepted her height!.. im 5 9 n a half and often feel so talland hate it. so i can hardly imagin what its like to be 6'2".. horrid i suppose.. still it must make u into a wonderfully strong and understanding person.. having to overcome something so demoralising
sophie
said on 17/Nov/08
I think i'd want to round down my height if I was that tall! I'm 5'8", I thought that was tall for a girl as most of my friends and family are shorter than me! She does look really tall dancing.
Piers
said on 3/Nov/08
Finally saw her at NTA shown again at weekend stood next to Rachel Stevens.Rachel barely chest height next to Jodie, and would estimate not taller than 5ft.
morning-6ft
said on 1/Oct/08
on the jonothan ross show she said she was 6ft tall,so im surprised she is listed 2 inches taller here,is it possible she's rounding down her height?
Caleb
said on 30/Sep/08
Ian Waite is nearer 6'4" I would say, perhaps even taller. Penny Lancaster is 6'1" and Ian Waite said that Jodie is his tallest partner yet. The heels she wears on the dancefloor are small, not giving her much more height than Ian, and they stand virtually neck and neck. Legit 6'2" I would say.
R
said on 29/Sep/08
I dunno though, she has said 6ft 1 before, and even in heels she didn't look any taller than Ian Waite (her dance partner) who is supposedly 6ft 3. Compared to Penny Lancaster who has the same partner last year, (I think she is the same height)
Piers
said on 29/Sep/08
Yeh,she said it again on Saturday night. She towered over all of the other female dancers.Not seen her stood next to Rachel Stevens in it yet,but that should be quite something.Needs upgrade.
Caleb
said on 27/Sep/08
Yeh, she said 6'2" on Strictly Come Dancing and how she's the tallest female contestant ever and all the problems it causing her dancing. She looks a legit 6'2" in my opinion.
Ian
said on 14/Sep/08
She said 6ft2 flatfoot on strictly come dancing.
Anonymous
said on 19/Aug/08
on top gear she is in 4 inch heels and is just a slight shorther than clarkson
Anonymous
said on 19/Aug/08
on top gear she was wearing 4-5 inch heels and was the same as clarkson
Anonymous
said on 31/Jul/08
My geography teacher used to teach her,she is maybe even taller than 6,1 i have seen her at goodwood and she towerd above every man i saw her near. It feels cool knowing your teacher has tought a supermodel! She is also very beautiful and down to earth
Arth
said on 6/Nov/07
Yeah she was maybe 1/2" below clarkson, but she had visibly 3" of heel on, at least. Definetly a solid 6'1. My height. I don't feel so tall anymore. :)
Editor Rob
said on 11/Sep/06
Quotes in Mirror 2000
"We're a terribly skinny family, all over 6ft (I'm 6ft 1ins) and lanky"
. On that golf show recently she looked easily this tall.
snrub
said on 29/Aug/06
she was on top gear once and was standing at the same level as 6'5" Clarkson. She had some kind of wedge shoes on
Kara
said on 26/Aug/06
I met Mrs Kidd and she was really nice she was playing golf at the Celtic Manor. Being tall is good i am 12 years old and i am 5 foot10 inches. Thats very tall!
me
said on 29/Jul/06
in barbados i have seen her at her parents house .she isreallllllllllly tall and super thin...lanky lanky and extraordinarily tall
Famalama
said on 15/May/06
I say her once on TV with "normal sized" people and she looked like a giant. I realize that's what I look like too; ) Beeing a taller female...
nou-nou
said on 30/Mar/06
I have met Jodie in London and i'd say she was closer to 6'2...
a person
said on 8/Oct/05
I met her 5'7.5.Her parents have their house in barbados,so I have had the opportunity to meet Hugh Grant and Jodie.Jodie is exxxxxxtremely tall and very very lanky.