Joe Duttine's Height
5ft 9 (175.3 cm)
English actor, best known for playing Tim Metcalfe on TV soap Coronation Street. In 1999 his agency listed him as being "5 feet 10 inches" tall.
You May Be Interested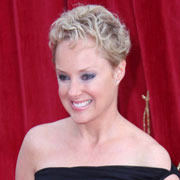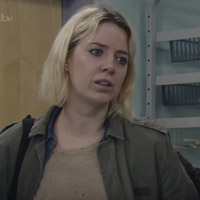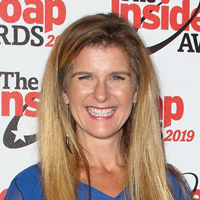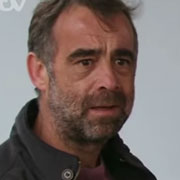 Add a Comment
16 comments
Average Guess (10 Votes)
5ft 9.05in (175.4cm)
Miss Sandy Cowell
said on 6/Feb/20
His father a 'lovely, kind, thoughtful man'? He's an excuse for a man!
But that's what Shelley King's Yasmeen had to say to Geoff in order to shame him into realising that locking her in his magician's box was wrong and that, yes, she did cotton on to what he's doing, with his mental torment of her.
Then the pathetic waterworks were turned on, in typical cowardly bullying men's fashion. Joe's Tim can't leave that house, or Geoff's behaviour could escalate, but now that Tim's discovered what his evil father did, he knows something's amiss. He looks tall next to Geoff,😝 and gets a strong 5ft9, so 5ft9.25 it'll be.
Miss Sandy Cowell
said on 26/Jan/20
@ Nik - Tims Robbins and McInnerney are tall Tims!
The flipping cheek of that wife of Tim's. She wants £5,000 as a divorce settlement and they never even lived together, adding that she 'has to protect her interests!'
That's blackmail. What a nasty scheming piece of work! 😝🖕
Joe, who appeared in an episode of 'Inspector Morse' called 'Cherubim and Seraphim', gets 5ft9 this morning.
Nik
said on 16/Jan/20
@ Sandy Cowell - Maybe Tim is a popular name in tall areas!
Tall Tim! 😂😂😂
Miss Sandy Cowell
said on 14/Jan/20
That unbelievable father of his, with his finicky cleaning habits! Then he has the audacity to present his poor, put-upon, hardworking wife with a flipping HOOVER! I'd tell him to keep it!
Joe gets 5ft9.
Miss Sandy Cowell
said on 15/Dec/19
I found out yesterday that 'Heartbeat' actor John Duttine is Joe's uncle! They do look alike...
That revolting DJ father of Joe's character, Tim, has just married pillar of the community, Yasmeen, and it looks as though he's going to domestically abuse her in every way. What a RAT! 🐀
Joe gets 5ft9.
Miss Sandy Cowell
said on 9/Dec/19
No Tim! (Joe's Coronation Street character). Your new T-shirt fits like a sausage skin! 🌭😳
5ft9.
Miss Sandy Cowell
said on 10/Aug/19
Joe's character Tim is turning into a real fitness fanatic, so Sally's influence on him is rubbing off well. You can't, as an actor, pretend to be fit; you have to look the part!
Maybe Joe will remain his 5ft9 just that little bit longer....🤔👌
Miss Sandy Cowell
said on 15/Jun/19
Joe's character Tim's wife, Sally, looks at him, pensively, and says, "Are you in love with a horse?"
🐴😂😂😂🐎
Next to Sally, Joe looks tall, but he is a perfectly average 5ft9.😁👍
Miss Sandy Cowell
said on 16/Apr/19
Good grief! Isn't Joe's character Tim rather on the young side to experience a heart attack, however minor? The fact is that things like this do happen, and the way his wife Sally is getting him into a newly revised healthier lifestyle is an excellent way of dealing with it, so members of the public 'of a certain age' can think long and hard about prevention being superior to cure. If it's already happened, the advice that Sally is doling out to Tim seems perfectly sound to me!
I give this 5ft-niner exactly 5ft9!
😊👍📏🍇🍊🍐🍎🥕🏃
Sandy Cowell
said on 17/Feb/19
Joe is playing his SECOND part in 'Coronation Street', I have just found out. The first was as a Policeman; I have no idea as to his rank, but I'm bound to find out if I continue with the 'Classic Coronation Street' episodes. It won't be a very high rank, bearing in mind his DOB was in 1970 and at present, I believe the year is 1991 in the vintage episodes. So it's not just John Thomson who has played two different parts in the Soap....
I came across this bit of trivia because I am more than 80% sure that Joe was in an 'Inspector Morse' episode, but I couldn't find any written proof. After further chewing over in my mind, the percentage has gone up even higher. Yes, I think he had something to do with the raves which Morse and Lewis were investigating because after taking ecstasy, Morse's precious teenage niece is under the impression that life could never get any better and she wants to leave on a high, so she takes her own life even though she has everything to live for.
The episode is called 'Cherabim and Seraphim', and it would be well worth checking this out. Joe will have been 22/23 at the time, so we'd be able to see if he's lost a small amount of height in 25/26 years or whether he walked with a more upright posture. If ever he'll have been that elusive 5ft10, it'll have been then.
Of course, any average-heighted man who is 'paired off' with a woman of Sally Dynevor's height (playing Tim's wife Sally Metcalfe, who I can't see to be as 'tall' as the 5ft2 she's written up as), is going to look on the taller side of average, so next to her, he looks like a Tall Tim!
Footnote: I found out yesterday that the average man called Tim is 5ft11.5!
Bobby 178cm
said on 29/Jan/19
Hard to see him as being even a weak 5'10, let alone the full 5'10. Though I find even his 5'9 listing contestable. I guess he could be that tall though, but a chance of being a weak 5'9 too.
Nik
said on 29/Jan/19
@ Rob - Is Joe more likely to be over 5'9" than under 5'9"?

Editor Rob
I think there is an equal chance, which is why I put him on 5ft 9, because I am not sure he would be 176 or say barely 175...somewhere in between seems reasonable.
Nik
said on 27/Jan/19
@ Rob - Which of these options is most likely for Joe's height:
A) 5'8.875"?
B) 5'9.125"?

Editor Rob
Hard to pick one really, as like with many listings you can see a fraction above or below being quite possible.
CD
said on 27/Jan/19
His character actually claimed 5ft 9 on-screen if my memory serves me right, he's certainly not over that mark.
Thomas Burgos
said on 26/Jan/19
This one is rally tricky. I'm going to say 174.6 cm but he could totally be the full 5'9".
Sandy Cowell
said on 26/Jan/19
What a welcome addition Joe is to Celebheights! 😊👍
Having just had the privilege and pleasure of watching him in 'Silent Witness', with a great favourite of mine, Amanda Burton, and all along knowing that he's made his mark in 'Coronation Street', I figured it was high time for Joe to make his mark on Celebheights - my favourite Celebrity website of the lot!
His wife in 'Coronation Street' is Sally Dynevor, who plays Sally Metcalf in 'Coronation Street' - Joe's wife. They have both been through a great deal of misery and injustice, what with Sally being locked up in prison for something she had nothing to do with at all.
Oh, next to Sally, Joe looks at least slightly above average in height. Dame Dynevor, of course, is below average, so Joe does pass for a tall man next to her. Sally's daughters are both notably shorter than Joe's Tim, and anyone would be forgiven for estimating his height as 5ft9.5-5ft10. It's no big deal on the height front, but it IS above average, or 'tall average', whereas his 5ft9 is bang on average. At times, yes, I've taken Joe for taller when comparing him with his co-star. Now it wouldn't be a bad idea to fish out my 'Silent Witness' DVD's, compare him to Amanda Burton and Mick Ford, and get back with my findings. Not that I doubt Joe's height is 5ft9 at all! I'd just like to compare him to the 'Silent Witness' cast; I get the chance to size him up with the 'Coronation Street' crew virtually every single day. This series, 'Silent Witness', is always a real treat if you're lucky enough to catch it!
5ft9 for Joe.

Editor Rob
One thing is, the 5ft 10 resume height does seem hard to believe. 5ft 9 seems a more believable figure from what I've seen.