Joe Keery's Height
5ft 10 ¾ (179.7 cm)
American actor, best known for playing Steve Harrington on TV series Stranger Things. On his Backstage.com profile, he listed himself as being
"Height: 5'11", Weight: 160lbs / 73kg"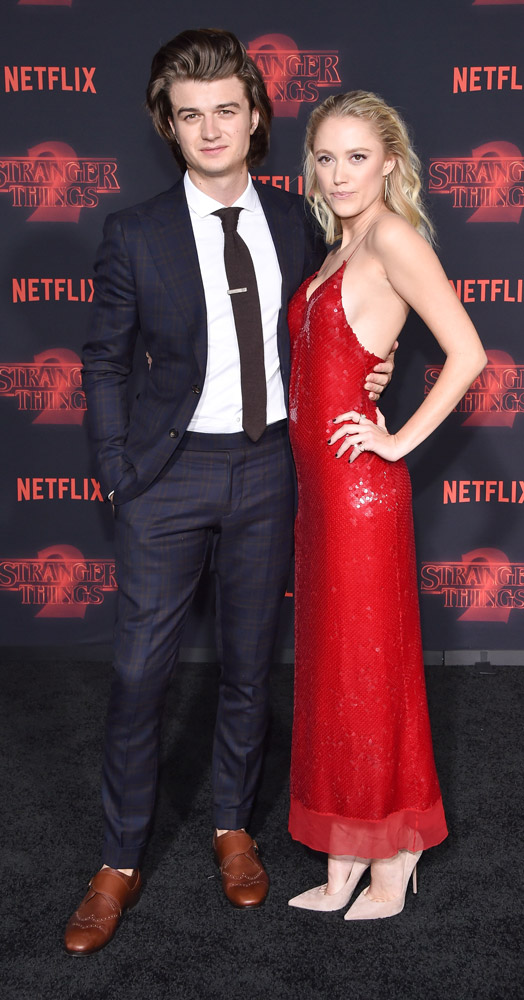 Photos by PR Photos
You May Be Interested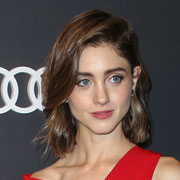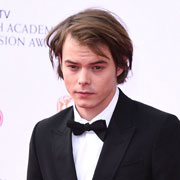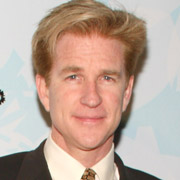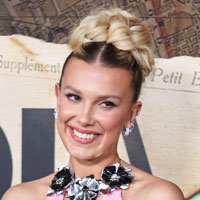 Add a Comment
34 comments
Average Guess (68 Votes)
5ft 10.67in (179.5cm)
FriedChicken
said on 15/Nov/20
This is the highest I'd go. I would've went with 5'10 1/2 compared to Charlie Heaton.
George nano
said on 25/Oct/20
Grayloth@
BRUH! Your legs don't have to be long to be 5 ft 11 what the heck? You can be 5 ft 11 and have short legs it doesn't matter on your body proportions lol. Plus 5 ft 11 for a man isn't THAT tall for a guy it's just a descent height.
Leesheff85
said on 29/Sep/20
Looks 5ft 9 to me next to natalia in the show and he isn't much taller than charlie heaton
Jake: 1.84 m- 1.85 m
said on 26/Dec/19
He's an absolute legend on and off the screen.
Gianb92
said on 19/Dec/19
With Ryan Reynolds he is a full 5'11 for me.
Nik Ashton
said on 29/Nov/19
He's about as tall as I am short!
HazerHuy
said on 27/Nov/19
Looks around 5'10.5-5'11 so this is pretty accurate.
Linke
said on 23/Nov/19
5'10 flat, hair makes him look taller
Grayloth
said on 24/Jul/19
Looks shorter. Think you are wrong on this one, Rob. My guess is just below 5'10. His legs are too short for being 5'11
khaled taban
said on 11/Jul/19
Exactly 5'10.75" 😉
FiveEightJake
said on 22/Mar/19
Rob why is there no page for any of the male main characters I think Finn Wolfhard had a bit of a growth spurt this past year or so.
Joe is a sexy man very solid 5'10 nearing 5'11

Editor Rob
I was waiting till 16-17 before considering them. Finn looks to have hit a spurt and could be 5ft 9 now.
Stranger things fan
said on 13/Mar/18
I'd say he's probably 5'10 - 6'0. I think he's 5'11. Love him.
Junior
said on 9/Jan/18
In Stranger Things look 5'10-5'10.5" to me.
Slim 185
said on 19/Nov/17
Rob, did that Burt Reynolds quote really get this guy downgraded?
Flat 179/5'10.5" during early evening.
Editor Rob: Joe only had 5ft 11 down for his height, not the six foot mark.
Joe
said on 11/Nov/17
Looks 5'9.5"
Slim 184
said on 3/Nov/17
Really? Ralph is 180.0-181.5 and has always been, that's how tall he looked in Schindler's list while being towered by giant Liam Neeson.
Slim 6'
said on 30/Oct/17
Good downgrade rob, he isn't the proper 5'11" like Ralph Fiennes.
Editor Rob: I know Ralph claimed 5ft 11 and his brother Josef 6ft...Ralph isn't really lying much, he could look near enough it at times.
andre
said on 28/Oct/17
pretty surprise with his height... on stranger things I thought he was 5'9.
Slim 6'
said on 9/Oct/17
Also add a "stranger things" page please.
Slim 6'
said on 9/Oct/17
I agree with @Nik, he needs a 179.5 downgrade.
Tim
said on 19/Aug/17
Fully believable 5'11. Probably a fraction over. However easily pulls of 6'1 range in stranger things because of his slim frame
Slim183
said on 19/Aug/17
Rob, id give this fella 5'10.5 and Charlie Heaton 5'8.5.
Miguel
said on 19/Aug/17
5'11.5, Stranger things gave me this view that he had a slender build.
G 5'11
said on 18/Aug/17
@Slim183 Well maybe 5'11 was his morning measurement.
MD
said on 18/Aug/17
Okay, so he's 5'10", then.
Jimmyjack
said on 17/Aug/17
Looked like a weak 6 foot in stranger things. Solid 5'11 is what I'm gonna assume
Sandy Cowell
said on 17/Aug/17
What a a well-dressed young man!
He has the sort of look that comes over as extremely smart and savoury, but because youngsters often think that a slightly scruffy look is cool, it is for that reason, coupled with his longish hairstyle, that I happen to think he's supercool and unconventional. He's doing his own thing!
Because of that, I doubt that the bouncy hairstyle is there to add inches to his height. His legs look on the short side for somebody of 5ft11, but he could have a longer-than-average torso, which makes the effect with the legs more evident than ever.
I'm still going to give Joe 5ft11!
Slim183
said on 17/Aug/17
@G 5'11, because there is no such thing as a 5'11......
Seriously though, I can't see 3 inches between this guy and Charlie Heaton. Maybe 2 inch range...
James
said on 16/Aug/17
Agree with the listing.
G 5'11
said on 15/Aug/17
Wonder why the average guess is 5'10 range xD
Angle
said on 15/Aug/17
Huh? Really? Never thought he looked this tall in stranger things.
Gave the impression of a 5'9 guy.
teez
said on 15/Aug/17
he look about 6 even
Slim183
said on 15/Aug/17
Burt Reynolds quote applies here: "No such thing as a 5'11"
Looked 179 in stranger things.
Nik
said on 14/Aug/17
He doesn't look 5'11", but I trust Rob'
Editor Rob: he can look 5ft 10.5-11 range I feel.