Charlie Heaton's Height
5ft 8 (172.7 cm)
English actor, best known for playing Jonathan Byers in Netflix series Stranger Things.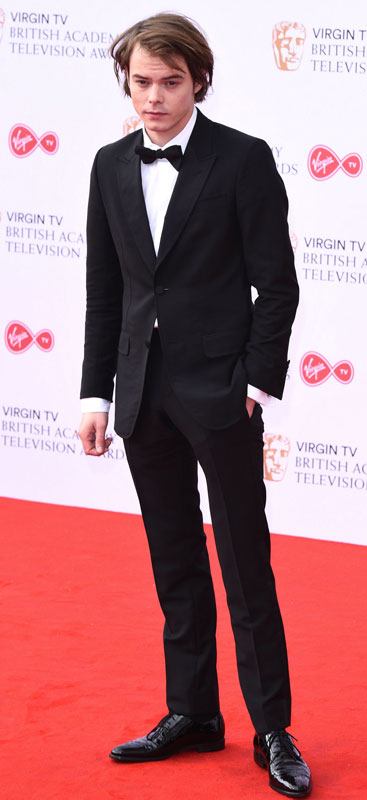 Photos by PR Photos
You May Be Interested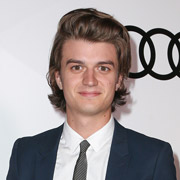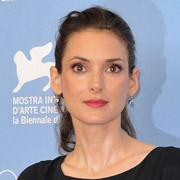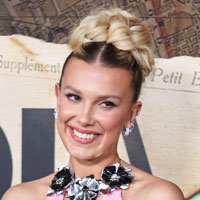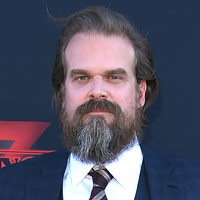 Add a Comment
32 comments
Average Guess (56 Votes)
5ft 8.13in (173.1cm)
Seal
said on 19/Jul/21
5'8 is about right imo
Jkiller
said on 22/Dec/20
Definitely 5'8, could easily be 5'8.25
khaled taban 5ft9
said on 23/Nov/20
@Rob , I think this guy is a lift wearer , sometimes he looks 5'7" , sometimes 5'8" and even 5'9". Could he be 5'8.5" or 9" like some people say ?
JohnMoore-162cm
said on 2/May/20
He looks weak 5ft8 most of the time , maybe solid 5ft8 good posture
Sotiris Gravas
said on 28/Feb/20
@Editor Rob
Again, Ben Bell w/ 5'8" Heaton...
Click Here
Ben's supposed 6'2.5" friend w/ Heaton...
Click Here
Ben and his pal...
Click Here
Hmmmmmm.... more like lol.
Ben Bell
said on 8/Dec/19
I should have stood tall. I'm 6'025, similar footwear. 5'8 looked right to me.
Click Here

Editor Rob
You would probably have a good 4 inches on him if standing tall.
Nik Ashton
said on 1/Dec/19
Cool guy, cool height!
FiveEightJake
said on 2/Aug/19
This guy is weird proportionally he looks a solid 5'9 when he's on his own, skinny/longish legs. Standing next to Natalia Dyer he only seems like 5'6.5 - 5'7.5. I think there was maybe one scene in the final episode when they are embracing each other that he could look comfortably 4-5 inches taller. 5'7.75 from me.
khaled taban
said on 24/Jul/19
He is a bit taller than 5'8", maybe 5'8.25" is a good shout for him!
Onabill
said on 23/Jul/19
I'm genuinely surprised he is 5 ft 8 but then again Stranger things cast are on the shorter side so some people can seem way taller they actually are
Finn who standts 5'10"
said on 24/Jul/18
5'8" Is Low for him i saw him at the show,I Think He's Atleast ,5'8.5",5'9", he only looked 2 Inches Smaller than 5'11 Joe Keery,And He Wears Flat-Normal Shoes On The Show
Leno179
said on 17/Jul/18
I believe he is 5'8 and a half, he just doesn't stand like and soldier with military posture, but he is not below like 5'8.
Bob
said on 26/Mar/18
Rob please consider him an upgrade even if its small like 1/8
176cm guy
said on 2/Mar/18
Hey Rob, what do you think he seems more closer to? Being a weak 5'8" or a strong 5'8"?

Editor Rob
He's a bit tricky, because I don't think he seems to be a guy who stands that well, so I might not class him as a weak 5ft 8, but a legit one.
viko
said on 11/Dec/17
Rob how much do you guess he weigh in the photo above?

Editor Rob
Charlie can seem a guy who weighs somewhere in 140-145 pound range.
The Shredder
said on 8/Dec/17
The pic that Rob showed does have me confused , but I still think this guy is 5'8 or below.
Slim 186
said on 4/Dec/17
He may be 174 range.
The Shredder
said on 15/Nov/17
No way 5 '9
Jake
said on 11/Nov/17
He looks 5'9
Shredder
said on 7/Nov/17
Maybe it was just a weird shot of him and Astin or posture your right. BTW I'm in the minority , but I thought Season 1 Of Stranger Things was 10 x better than Season 2.

Editor Rob
Astin could seem about 4 inches taller than Winona, Heaton at times can seem on that show 5ft 7-8 range, but I do think the guy has poor posture at times, sometimes only seemed 3-4 inches taller than Natalie Dyer, who looks maximum 5ft 3 too.
Shredder
said on 6/Nov/17
There is no way this guy is 5'8 , he barely edged out Sean Astin. Rob would own this guy ... I'm calling it now , 5'6.75!

Editor Rob
I'd be surprised if he wasn't over 5ft 7, posture-wise I don't think he stands tall but you can see him
With Faye Marsay
.
OneBX
said on 5/Nov/17
A strong 5'8 IMHO.
Nothing less than 173 cm during the day.
Slim
said on 29/Sep/17
A stranger things page is necessary.
Cameron
said on 15/Aug/17
Looks above 5'8" tbh. Maybe he could be pushing weak 5'9" territory and is just rounding down to be honest.
James
said on 10/Feb/17
@chloe You must be kidding. 5' 11" Joe Keery had a significant height difference over Charlie:
Click Here
Click Here
5' 8" is the most I can buy for Charlie.
Strangerer Things
said on 6/Feb/17
His claim is 5ft 8, spot on.
James Corbyn
said on 12/Jan/17
Looks taller than this in Stanger Things would've guessed stong 5'9"er. Has he claimed anything yet rob?

Editor Rob
I haven't seen his claim yet.
David
said on 30/Nov/16
He doesn't look so much taller than Winona Ryder (1,59m), I mean, He didn't towered her.
He's not so tall, I don't give him more than 1,72 m.
Sam
said on 18/Oct/16
Thanks Rob for adding him!
His height is a bit hard to pin down. He can look 5'9-range IMO, but i wouldn't be surprised if he was a solid/strong 5'8, weak 5'9. I put him somewhere between 173-176 cm.
chloe
said on 15/Oct/16
I think he's more like 5'10 or 5'10.5. Joe Keery, who's 5'11, doesn't look drastically taller than him, as well as that next to David Harbour, who's 6'3, he's a lot shorter but not by THAT much, i.e. less than 8 inches imo.
Whitaker
said on 23/Sep/16
In this photo with Faye Marsay, who you met Rob, he looks 5'8-5'9"
Click Here
Hafeez
said on 6/Sep/16
I dont give him more than 171 cm