Winona Ryder's Height
5ft 2 ½ (158.8 cm)
American actress, best known for roles in films like Heathers, Edward Scissorhands, Dracula, Girl Interrupted, Beetlejuice, Alien Resurrection and Little Women. She commented on her height Total Film magazine, saying
"Somehow, when they first approached me [about Alien Resurrection], I thought they wanted me to replace Ripley. All I could think was, 'No way. You can't have me at the helm. Me? I'm 5 feet 4 inches tall. Hello!!!"
.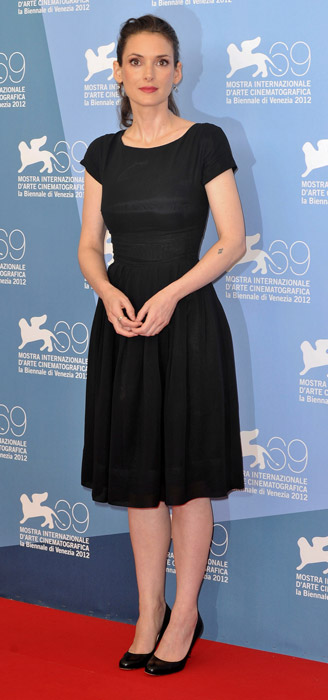 Photos by PR Photos
I'm about five foot four and weigh 104 [pounds]. I should exercise and take better care of myself. I don't get enough sleep actually, but I take vitamins.
You May Be Interested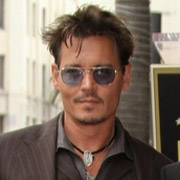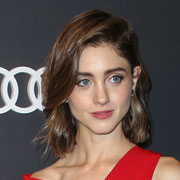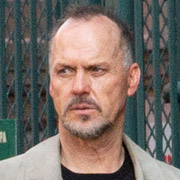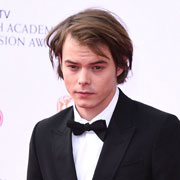 Add a Comment
93 comments
Average Guess (48 Votes)
5ft 2.27in (158.2cm)
Miss Sandy Cowell
said on 29/Oct/20
💐🎉💝🎂 Happy Birthday Winona 🎂💝🎉💐
Here's wishing Winona Ryder a Very Happy 49th Birthday.
I found 162cm for her, but she looked far too tiny in 'Girl Interrupted' and 'Dracula' for that to hold any truth whatsoever.
5ft2.5 👩🌹🎊🎈
💐🎉💝🎂💐🎉💝🎂💐🎉💝🎂💐🎉💝🎂
JohnMoore-162cm
said on 2/May/20
I do agree with that. She's probably 5ft1 - 5ft2 range , 5ft2 1/2" max from what I've seen
berta
said on 9/Nov/19
she have also claimed "5`4 -3 and a half"
Miss Sandy Cowell
said on 29/Oct/19
💐🎂🎁 Happy Birthday Winona! 🎁🎂💐
Many Happy Returns to Winona, who turns 48 today.
My favourite of her films are 'Girl Interrupted', 'Dracula', 'Lost Souls' and 'Black Swan'.
5ft2.5. 😁👍💝
💝💐🎂🎁💝💐🎂🎁💝💐🎂🎁💝💐🎂🎁
Tall Sam
said on 7/Aug/19
Rob, how tall do you think her former boyfriend, Page Hamilton from the band Helmet, looks here? Back in the Glenn days, you had a page for him listed at 6'5" but there's no way even in mid-stride he looks that tall with Winona I don't thinl/
Click Here

Editor Rob
Looking at him briefly, yeah 6ft 5 would have been a bit much.
Miss Sandy Cowell
said on 28/Jul/19
It suits Winona playing a Mom in 'Stranger Things'. Okay, so I only saw the one episode before my telly broke down, but I took in enough to see that playing a proper 'grown-up' really suits her.
She looked very small in 'Girl Interrupted', a film named after a painting, and I can't see that she's grown since, so 5ft2.5 it is! 😁💐
Nik Ashton
said on 25/Jul/19
Winona is generally listed as 5'3" - 5'3.5" (161 cm) but on one site she is down as being 5'4", it's great to give her her 100th comment!
Nik
said on 14/Jul/19
She would be appalled by the average guess! Here's comment no. 99!
Junior Hernandez 1990
said on 23/May/19
Some say she is only 5'0 1/4 in real and other say 5'1-5'2 and fans say 5'3. I'll stick with 5'2 1/2 with busting a gut measurement for a small lady like her.
Stranger things fan
said on 12/May/19
looks 5'2, same as me lol
V.
said on 22/Mar/19
That height here is incorrect and RIDICULOUS. She's 162 cm, barefoot. In the late 90s my future wife (162cm too) was standing close to her at the grocery store long enough to notice that and report me back. Both had flip-flops and Winona was never pregnant, plus shorter folks do not loose their height that much, so I think she's still 162 cm.
Nik
said on 24/Sep/18
I like her comment "...I'm 5 feet 4 inches tall. Hello!!!".
lee168cm
said on 23/May/18
She never looked 5ft 4 in the 90's in the 1999 film girl interrupted she was a clear 4 inches shorter than 5ft 6.5 Angelina jolie and clearly shorter than 5ft 4 whoopi goldberg and she was on 28 in that film
Frank R
said on 21/May/18
Winona Ryder looked 5'4" in he 1980s and 90s, but today on 'Stranger Things' I would guess that she's 5'2" on a good day, especially when standing next to Sean Austin who appears to be 5'5" (tops) in spite of his claim of being 5'7".
Stranger things fan
said on 13/Mar/18
I love her! She looks about 5'1 or a weak 5'2 maybe even 5'0. I'd put her anywhere between 5'0 - 5'3, probably 5'1 or 5'2
Leo justice
said on 30/Dec/17
Weak 5'2" towered over by Johnny depp and needed a wooden board under her feet in Edward scissorhands
Shredder
said on 6/Nov/17
Sean Astin towers her , she's under 5'2.
Welcome to the sun
said on 4/Nov/17
I'm 5'4". With the right heels you could be a few inches taller than me.
Nik
said on 25/Aug/17
Maybe slightly taller. 5'2.75" - 5'3" is possible!
Mayn)
said on 24/Aug/17
Weak 5'2.
beautiful woman though.
anyonmious
said on 23/Dec/16
I would say 5'3" with heels and 5'0" without heels.
Geoff
said on 10/Nov/16
@Sam I always assumed it mattered in the other direction with women! Had comments like "She would be hot but she's too freakishly tall" come up with mates when talking about a woman approaching 6 foot. Men, on the whole, like shorter women and 5 ft 3 must be pretty close the ideal height for a woman, just as around 6 ft is for a man. Of course it depends how tall the man is as if the gap is too big it becomes practically difficult and women 4 ft 10 or less probably have an issue. Generally though men care less about height of women than vice versa.
Sam
said on 23/Nov/15
She's the only celeb I fell for that had short hair, even Keira Knightley didn't do that for me. Sure women like a man with some height, but I can't think of any like-minded guy that is going to care unless maybe he runs a modelling agency. Other than that I don't think any woman that is height concerned should have much to worry about, at least as far as a mans opinion goes.
Libertariandude
said on 7/Oct/15
@Sam I couldn't agree more. Who in their right mind would say Winona is not a gorgeous, very attractive lady, just because she's under the modeling standard of 165 cm of height?
Sam
said on 15/Mar/15
When you're attractive and female, height doesn't really matter unless you're looking to model. I know everyone has their preferences, but I can't see any red blooded male out there giving a hoot.
wishbone
said on 29/Oct/14
While only a modest fan of 5'3" Winona,she's sweet and pretty,like petite women usually are. Winona does look smaller tan other 5'3" women,but she's calm and comfortable at just 105 pounds. Loved her best in Beetlejuice,one of my 4'10" friend Joanie's favorite movies. (Like me,Joanie generally loves small women,but as Katnip always said,"That sounds logical," since Joanie's only 4'10". Surprisingly,Joanie loves many other small women I love!)
Arch Stanton
said on 30/May/14
Yeah I doubt she'd be much over 100 pounds.
Arch Stanton
said on 30/May/14
Aniston also looked minimum 2 inches taller than her.
littlesue
said on 28/May/14
I would say Christinna Ricca is about 4ft 11.5 which would make Winola about 5ft 2
K
said on 25/May/14
Oh, btw, I saw her on Oprah's show when I was a girl and the 5'8 Oprah was more than five inches taller than Winona. She even commented on how tiny the actress looked in person. Let's "downgrade" her to 5'2 for the sake of accuracy. :)
G-MANN
said on 25/May/14
If Winona is only 5 foot 1 or 2, then that would make Christina Ricci (who always claims 5'1") under 5 feet tall:
Click Here
K
said on 19/May/14
I'd agree with that. She's probably 5'1-5'2 and 95-105 pounds.
tiny
said on 19/May/14
Winona Ryder is what you can call small & cute. She is only 5'2" and weighs about 100lbs
littlesue
said on 14/May/14
I always think about 5ft 2 Arch, like you say tiny frame
Arch Stanton
said on 13/May/14
5'9 Leto dwarfed her in Girl. In Friends also wasn't she 2-3 inches shorter than Aniston?
Arch Stanton
said on 13/May/14
Sue what do you reckon? She looks 5'2" tops to me. Small frame.
Arch Stanton
said on 13/May/14
Looks 5'2" max in Girl Interrupted, looks about 5 inches shorter than Jolie.
Heightgirl
said on 5/Feb/14
I think K is right about Winona who actually may be 5f2 or a bit under. I saw a pic of her standing beside 5f4 Bebe Neuwirth and she was more than 2 inches shorter
Click Here
K
said on 24/Jun/13
She aged very well. Her delicate frame might have helped in that department but I doubt she's 5'3. 5'2 is more like it.
PR
said on 9/Jun/13
One of great thing about Winona is that she never ever have any nude/naked scene in of her any film. If any, please confirm the name. She is really a beautiful, intelligent actress. She have beautiful expressive eyes, she has very good facial expression. I don't know how she is in her personal life, but in film she is very nice and kind person. Very Good.
David
said on 11/May/13
What a very gorgeous girl Winona Ryder is. Her height is perfect nothing wrong being 5ft 3 for a special brilliant looking girl.She's a great actress and her films are pretty interesting indeed.I am the same age as Winona 41 well 2 and a half months older.She has great beauty and i am a big fan of her and of her films.
Silent d
said on 2/Dec/11
No way she's 5 foot 4. In the friends episode, anisten is taller than her by at least an inch and a bit or maybe a little more. In mr deeds she looks 160cm. 5 foot to 5 foot 1 is to short for her build. Claire danes is 170cm and has size 13 feet. 159cm is about right.
blue
said on 13/Nov/11
5'-5'1" doesn't look quite right. She looks like she'd be 5'2" or a weak 5'3". Definitely not 5'4"
Liesbling
said on 6/Nov/11
Click Here
with Tim Burton.
No way is she 5'4. 5'2 at most.
Brad
said on 14/Oct/11
5 feet 2 and one half, her 5 feet 4 line is ridiculous.
klem
said on 6/Oct/11
Lol some claims here are 5-0 and some 5-3 to 5-4. No inbetween.
Meeshee
said on 6/Jul/11
Sure, Winona Ryder is 5 feet, 4 inches, when she is wearing 3-inch heels. She is not much over 5 feet tall, maybe 5' 1". In Little Women, Claire Daines towered over her, and I believe Claire Daines is 5' 5" or 5' 6". There is nothing wrong with being petite, though. I am also petite.
Big Mike
said on 4/Jul/11
I agree I always thought she was 5ft or just an inch taller in Black Swan 5ft3 Mila Kunis dwarfed her and in Edward Scissorhands 5ft10 Johnny Depp dwarfed her too
Evana
said on 16/Jun/11
She is 5'1 at the most. Very small as are most actors/actresses. Great in Beetlejuice a very good movie so was Heathers my grandkids love the creepy stuff.
Sarra
said on 7/Apr/11
Definitely 5'4!
Bon_
said on 6/Mar/11
5'3.5 is the minimum, and 5'4.25 nost she could be.
jamie
said on 13/Feb/11
mm, mila kunis has a lot of inches on her in those pics from black swan. even accounting for the platform heels, i'd say 5'2 has to be the max for her. i always thought she was 5'1. in Reality bites i thought she and jeanne garofalo were the same height. its been a few years since i saw it though.
Bon_
said on 10/Feb/11
She should be upgraded to 5'4 or 5'4.25
leonari
said on 4/Feb/11
She is a bit over 160 cm I would say. Maybe 1 or 2 cm.
Bon_
said on 3/Feb/11
She is a strong 5'3 at least, sorry. I estimate her right at 162 cm, which is just about 5'4. There is no way on white world hell she's 5 feet flat.
Oh, And if you want a list of celebrities who lie about their height out-of-this-world shamelessly, just ask for my e-mail. Winona is not one of them.
Deedee
said on 31/Jan/11
well the fact is many celeb heights are stated 2 inches more than they actually are.
I don't knwo why but it's a fact.
If you actually go through proper estimates and compare them to their stated heights you will find that there is always a difference of 2 inches.
for example Mila Kunis stated in an interview that she is 5 4 and that she has won many bets coz people think she is shorter. Then judging from Winona with her it is obvious Winona is 5 2. Plus it is a confirmed fact natalie portman is also 5 2 and winon and natalie look the same.
Also if you conpare winona with costars in movies it is obvious.
ANgelina is 5 7 or 5 8 approx so how much would winona be?
She is no more than 5 3
Bon
said on 14/Jan/11
Winona is 5'3 at the very least, why is this thread full of such frustrated lasses? Winona is more beautiful than all of you together? So what, deal with it.
Anonymous
said on 12/Jan/11
Mila Kunis and Barbara Hershey are wearing higher heels with huge platforms, while Natalie Portman and Winona Ryder are in 4 inch heels without any platforms. That gives Mila & Barbara an added inch and a half. I think Winona is 5f1.5 or 5f2 barefoot.
M.
said on 9/Jan/11
Winona is 5'. I've met her twice.
Kaylene
said on 17/Dec/10
Click Here
She's 5'1 max!
Lena
said on 27/Mar/09
Wow, those pics with Christina Ricci! Christina turned so beautiful, who would have thought that? She looks even prettier than Winona....But Winona does look taller...I Think 5'3,5 is absolutely her height. It's a tricky height, girls that height can look both short and average and sometimes even tall with heels.
Kate
said on 8/Mar/09
Well she is obviously going to look shorter than 5ft 4in because she has a petite frame. If your body shape is small than you will always look shorter than what you are.
Heightgal
said on 8/Nov/08
Christina is 5f nothing and Winona is in higher heels and only 2 inches taller. She is 5f2 or less.
G-MANN
said on 20/Oct/08
Thanks for posting a link to those pictures (the Flax sisters, together again). Now Christina Ricci is supposed to be 5'1" and Winona looks a good 3 inches taller (which would make her 5'4"). However, they are both wearing heels, which may be different heights.
Anonymous
said on 8/Oct/08
Click Here
christina ricci and winona comparison
glenn
said on 6/Jun/08
as with most impossible celebs,they seem to do the photo with inside events.like redford or jagger.i dont think she has ever taken a pic with someone outside an event.i heard of a couple of people having it.never saw the pics.in fact,i was at that fashion event,outside,and she was spooked when she saw me and my friend waiting outside.15,16 months ago?
Lee
said on 29/Jul/07
There is no way Winona is 5'4" or even 5'3". I would say 5'1" or 5'2" at most. Just like many women who pose for Playboy list their weight as 10 or 15 lbs lighter, many short actresses add inches to their height. It is very common.
Kim
said on 23/Jul/07
I wouldn't be a bit surprised if she actually is 5'2. She's tiny from head to toe and she must be very easy to lift as well. Whoopi Goldberg easily carried her in Girl, Interrupted.
Bug Blast
said on 17/Jul/07
This little woman is absolutely tiny. I doubt she's even 5'2". I've seen so many pictures of her with other people who absolutely dwarf her.
Kim
said on 31/May/07
Well, Leo, in that case, Winona might be even shorter than I thought. She could be as short as 5'1 without shoes.
leonari
said on 30/May/07
Oprah is NOT 5'8"!!!! Never!!! 5'7" max but really she is a full 5'6"
Kim
said on 30/May/07
Yeah, I've always thought she was around 5'2 too. I saw her on Oprah and Oprah, who's 5'8, looked huge next to her. She even said that Winona was tiny. It was like "oh, you're so TINY!" I doubt she would've said that if Winona was around 5'4, especially since she looked to be at least six inches shorter than Oprah.
val
said on 19/May/07
i completely agree with anonymous, she and natalie portman do look alike. they're both goergous and so cool without even trying. they look like the kind of girls that can out wit you and make you feel stupid because they're so smart. i love winona's fashion sense and honestly to me she looks around 5'2.
Brad
said on 4/May/07
5' 2" solid. Richard Gere owned her by lots of inches even after wearing giant shoes.
Scarlet
said on 11/Apr/07
Winona is 1.5-2 inches shorter than 5'5.5 Angelina in Girl Interupted. 5'4 is about right or the 5'3.5 listed here.
Anonymous
said on 3/Apr/07
I would love to see Winona in a movie with Natalie Portman where they play sisters. They resemble each other and are both so lovely. Yes, I think Winona is less than 5'3. A good movie to see this, "Little Women". She has many scenes with Claire Danes who I don't think was fully grown when the movie was made and Danes is a little bit taller. Danes is listed at 65.5 inches which seems correct.
Crys
said on 29/Mar/07
She is not 5'4".she looks shorter than me and i'm 5'3".I would say she's 5'2" the most.
Gib
said on 14/Mar/07
Jennifer Aniston was three/four inches over her in that Friends episode.
glenn
said on 11/Mar/07
i agree.5-2 or so.
Anonymous
said on 10/Mar/07
She doesn't look 5'4" at all to me. She looks shorter than average. I agree with the posters saying 5' or 5'1.
G-MANN
said on 13/Jan/07
She's has described herself as being just about 5'4" if she stands totally straight, though she says she often slouches. Her rather slender frame makes her look more stretched out. I reckon it's fair enough to call her 5'4", she's closer to that height than 5'3". I seen her standing next to Martin Scorsese (who directed her in The Age of Innocence and is about 5'3") and she looks about an inch taller, and next to Reese Witherspoon (5'2") and she's about 2 inches taller than her.
Sonia
said on 7/Jan/07
No way on earth she is over 5' 1in. in Autumn in New York she wears 5" platforms in every scene and still 4" shorter than 5' 10 in Richard Gere
Jen
said on 11/Nov/06
She is dead on 5' having seen her come in store many times
Jen
said on 17/Oct/06
Sam,
Most short actresses (and short women, for that matter) add 2 or 3 inches to their height. I am short myself, so I am not discriminating. Of course, it doesn't matter how tall she is.
patricia pz
said on 27/Sep/06
she was kind of jennifer love hewitt height range.. only 158..and weight about 95pounds(43kg)..short lovely beauty!!
sam
said on 20/Sep/06
Thinking about it rationally, if she says 5'4 that's probably what she actually is. It's not like she needs to say she's taller.
jake
said on 5/Sep/06
Actually some shots in Reality Bites show Winona looking a bit taller. Hard to tell you could be right.
Jen
said on 4/Sep/06
When Winona did Reality Bites with Janeane Garofalo, they looked about the same height, and Garofalo has said that she is 5' 1" tall. Therefore, I would say Winona is only 5' 1" or 5' 2".
Sam
said on 20/Jul/06
This is a tricky one because she can have a deminutive frame that makes her appear smaller all around. Plus, she isn't one for elevated heels. In actuality though, 5'4 sounds about right.
Matt
said on 17/Jul/06
I saw her once leaving a store and she looked about 5'4 like she says.
guru
said on 5/Jun/06
jennifer aniston towered over her in friends
anonymous
said on 7/Mar/06
yes i agree she's no taller than 5.1 or 5ft.2 as seen her against petite actresses and she's no taller than they are...Most girls are fully grown at the age of 16.
tgri
said on 13/Feb/06
maybe shes 5'4 now , but when she was 16 theres no way she was over about 5'1. if you ever watch beetlejuice the actor jeff jones is listed at 6'4 and from someones shoulder to to top of the head is like a foot . winona only came to the mid of jeff's arms which would have made her 5'1 max at that time .