Matthew Modine's Height
6ft 3 (190.5 cm)
Peak height was 6ft 3 ½ (191.8 cm)
American Actor best known for roles in films such as Full Metal Jacket, The Dark Knight Rises, Birdy, Memphis Belle, Cutthroat island, Pacific Heights and Vision Quest.
[A common misperception of me is...] That I'm short. I'm 6ft 4in. Seeing actors on screen, the perception is that most are short. The Independent, 2006
i am six foot 3 and one half inches!
I'm 6'3". I was 168 [in Birdy]. That's pretty skinny.
Shrinking. 6'4 now 6'3"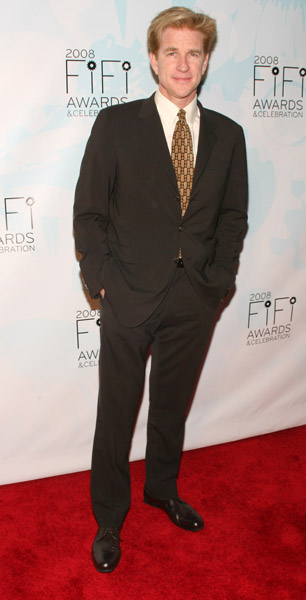 Photos by PR Photos
You May Be Interested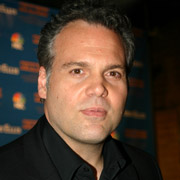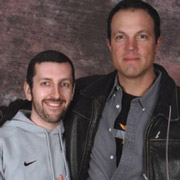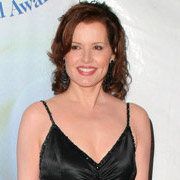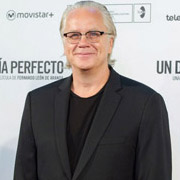 Add a Comment
131 comments
Average Guess (18 Votes)
Peak: 6ft 3.68in (192.2cm)
Current: 6ft 2.97in (190.4cm)
Keith 5'10
said on 4/Aug/19
Is he taller than Vincent D'onofrio Rob?

Editor Rob
I think both were close enough that really you need to measure them to be sure who had an edge.
GRIT
said on 5/Jan/19
Nothing below 6'3.5" peak. Flat 6'3" today
Junior Hernandez 1990
said on 14/Oct/18
Ruby is more like 173cm while dad Matthew look right at 6'3 now.
Matt99
said on 18/Sep/18
How tall do you think his daughter Ruby is? She doesn't look her 5'10 claim, more like 5'8-5'8.25?

Editor Rob
yeah, she looks more closer to 5ft 8 than 10!
Rory
said on 22/Mar/18
He didn't look any shorter in Full metal Jacket than Adam Baldwin, in fact he might even have edged him when they square up but as you can't see the ground they're standing on I guess it's not very revealing.
Dream(5'9.5
said on 2/Mar/18
Rob, who would you say would measure slightly taller, Steve Howey or Matthew Modline?

Editor Rob
Today Steve will have an edge, because I think Modine definitely more 6ft 3 flat
teez
said on 15/Aug/17
your 6'2 in a half now
James B
said on 3/Jul/17
I'd say you could argue Matthew could look anywhere in the 6'2-6'3.5 range
James B
said on 21/Jun/17
Can't picture 6'4 for him so 6'3.5 seems ok.
Rob do you agree you could also argue 6'3 peak for Matthew as well?
Editor Rob: I don't think Modine is lying about shrinking a little, I do feel 6ft 3.5 is still possible in the 90's.
berta
said on 31/Jan/17
i think he was barely 192 at peak. around 191,5-192 and now he is 190.5-191
Sandy Cowell
said on 17/Jan/17
Oh yes, Matthew Modine from 'Full Metal Jacket'! Great film, though I prefer the part when they are training!
For me, the star of that film is the chubby one who is bullied. Matthew acts as the peacemaker! Watching that poor bullied boy transcend into madness is a performance-and-a-half! I think Matthew might well have won his part in that film on the grounds of his height!
Then he was also one of the many stars in 'Short Cuts', playing the jealous husband of Julianne Moore's character, who has more fun winding him up with her girlfriends than she does with him!
Yes, he may be tall, but Matthew Modine seems to get lumbered with the tall man's mundane and boring parts!
I estimate his height as 6ft3 now and 6ft4 at his peak!
Rampage(-_-_-)Clover
said on 12/Dec/16
He could give a taller impression in Full Metal Jacket than D'Onofrio because he was rake thin while Vincent has always been a large framed guy
Rampage(-_-_-)Clover
said on 14/Jun/16
Also appeared in Working Girl
S.J.H
said on 13/May/16
I don't believe he shrink from 6'4 to 6'3. 6'3.5 down 6'3 much realistic to believe it today. But i still think bulky build vincent d'onofrio now could still edge out modine by a 0.25"
Rampage(-_-_-)Clover
said on 25/Apr/16
Rob, how likely is 6ft4 peak?
Editor Rob: I think the man has lost a bit of height, but I believe he might have one time got near 6ft 4 earlier in the day, then in recent years got a 6ft 3 measurement, but I go with 6ft 3.5 peak
Dejavu
said on 9/Dec/15
He is obviously above 6'2.
james
said on 28/Sep/15
Watched him with 6'4 john voight in Jim Henson's jack and the beanstalk .he looked an inch taller than voight .but voight my have lost an inch or two
Ron B.
said on 12/Feb/15
I think he's a weak 6'3" and a strong 6'2"
Rampage(-_-_-)Clover
said on 18/Dec/14
Rob, is there any possibility you'll be able to meet this guy and/or Vincent D'Onofrio in the future?
That way you can accurately judge who was tallest in Full Metal Jacket.
[Editor Rob: I doubt it, the way some of the con organisers are going, it's a bad sign for me, the market is much better in America for meeting a wider range.]
Lebensdorf
said on 15/Dec/14
Joseph Gordon Levitt looked diminutive next to him in The Dark Knight Rises.
Judd
said on 11/Dec/14
in my opinion he was 6'3.25" time ago and today he's not taller than 6'2.75"...he's eye-to-eye with asthon kutcher (6'2.5")
Rampage(-_-_-)Clover
said on 3/Dec/14
Click Here
Rob, how tall would you say he looks here with Paul Reiser and Randy Quaid?
[Editor Rob: doesn't look more than 6ft 3]
Arch Stanton
said on 13/Nov/14
He looks unrecognizable now to what he did with the skinhead and glasses in Full Metal Jacket. In Full Metal Jacket he reminds me a bit of big Alex actually.
alex
said on 9/Nov/14
D Onofrio looks slightly taller in full metal jacket.
james
said on 30/Oct/14
He and 6'4 Vincent d'onfrio are the same exact height in full metal jacket
chucker
said on 7/May/14
Wow, I never thought he was this tall. I thought 6'1" to 6'2" range.
Rampage(-_-_-)Clover
said on 7/Dec/13
Rob, who do you think is taller, Modine or D'Onofrio?
I haven't seen Full Metal Jacket but I know that Adam Baldwin was in that aswell.
[Editor Rob: modine looked what he claims I think, there was one scene he was near baldwin but the ground might have been a bit rubbly.]
Sam
said on 14/May/13
In the scene from Full Metal Jacket where he and Adam Baldwin size each other up, I don't know about terrain but they look within half an inch of each other (sans Baldwin's helmet). He and Vincent D'Onofrio look close in height in that film as well, maybe even slight advantage to Modine (not so great for height comparison photo below).
Click Here
Click Here
James
said on 16/Feb/13
He doesn't really look 6'3.5
Lo sgozzatore
said on 25/Jan/13
Sounds like a morning height
Editor Rob
said on 29/Dec/12
He has said 6ft 3.5 aswell, I'm going to give him it.
James
said on 26/Dec/12
but rob mr R saw him looking 6'2-6'3
James
said on 25/Dec/12
Rob is 189cm possible?
[Editor Rob: I don't think he is that short, maybe by 70 though ]
Hob
said on 6/Aug/12
over 6'4 in dress shoe was a joke.
Douglass Douglas
said on 26/Jul/12
Was Vision Quest made after FMJ? 1985 I believe. I am surprised to seem him say 6'4" as in Vision Quest he looks 6.2 at the most. I was wondering if perhaps he was so young that he wasn't finished growing.
Anoneemoos
said on 26/Jul/12
Joseph Gordon Levitt - 177cm (5'9.75'')
Matthew Modine 191cm (6'3.25'')
How do you explain this?
Click Here
LAN Jiao
said on 6/Nov/11
adam baldwin 192
modine 191-192
onofrio 190.5-191
LAN Jiao
said on 22/Oct/11
Modine is not getting upgrade n baldwin not getting a downgrade. i might think onofrio,modine and adam baldwin they were all 6'3 since i have watch full metal jacket twice. 6'3 goes fair for them.
LAN Jiao
said on 7/Oct/11
i gota kept my words back please thrown away below comments. LOL.. i guess modine is 6'4 since in full metal jacket clearly looks taller than a little weak 6'4 adam baldwin. he also look taller than 6'3.5 vincent onofrio close up scene in full metal jacket. maybe he develope poor posture nowadays and tendency to wore flat footwear sometimes.
LAN Jiao
said on 2/Oct/11
189cm nothing less for modine
ANDREA[ITA]
said on 13/Sep/11
Maybe he shrunk since i saw him close and i swear he didnt look a hair taller than 6'2!
James
said on 31/Jul/11
i think 6'2.75 (190cm). 6'2.5 (189cm) is not impossible either for this guy? He might look taller cause he is skinny and lanky.
Joe
said on 18/Jun/11
He was a head taller than 6ft Lee Ermey how is he in the 6'2" range Viper?
Terryman
said on 17/Jun/11
Adam baldwin was wearing a helmet in full metal jacket in the scene where they met for the first time but yet he was still shorter than mathew, I say nothing less than 1,91m he listed at here.
Viper
said on 30/Apr/11
6-2 range
Ange
said on 29/Apr/11
Solid 6'3 dude. nothing more. nothing less.
James
said on 3/Feb/11
I dunno Mr.R saw him at a weak 6'3......
James
said on 10/Nov/10
He's not easily 6'4.
In Transporter 2 I though he looked like Mr.R's claim although in Full Metal Jacket he did look similar in size to Vincent D'Onfrio who is 192cm.
Big Sexy
said on 5/Jun/09
I'm 6'5 and I've met Matthew, and he was no more than an 1" shorter. He's easily 6'4.
iron193
said on 17/May/09
he looks in the picture with glenn like a solid 6ft4...
yoyo
said on 17/May/09
i buy him 190cm.. 6ft4 no way. 6ft3.25 quite near.
Hugh 190cm
said on 8/May/09
I don't buy less than 6ft3. 191-193cm is bang on. Adam Baldwin is a solid 6ft4. Vincent D'Onferio can look shorter than 192cm. Baldwin, D'Onferio and Modine are of similiar height but have completely different builds. Modine is a lanky, long legged guy, D'Onferio is burly, barrel-chested and broad which may give a shorter appearance and Baldwin is a lean but wide and solidly built guy with good posture. Baldwin did have the edge over Modine and D'Onferio. Modine and D'Onferio looked to be the same height.
cantstop25
said on 19/Mar/09
looked shorter then 6'4" baldwin in Full Metal Jacket, but only by .5-1" max, looked about the same height as vincent d'onofrio in that move as well,id say the height hes listed at here is fairly accurate
Hugh
said on 10/Feb/09
Maybe a weak 6ft4 in his prime depending on what age he is now.
Hugh
said on 10/Feb/09
A solid 6ft3.5. I think Adam Baldwin is 6ft4 still. Vincent D'Onferio was most likely 6ft4 at the time of Full Metal Jacket but hs dropped an inch. Those three looked close in height.
Ange
said on 3/Feb/09
He looks a little more filled out than normal, but my god he is tall.
Mr. R.
said on 30/Jan/09
Matthew is close to 6-3. I talked with him in Hollywood. One of the nicest people in Hollywood.
Ed T.
said on 12/Jan/09
The movie "Streamers" was on Television yesterday. Modine doesn't look much taller than David Alan Grier, who I have seen listed at 6'1.5" and 6'2". I believe Modine is anywhere from 6'2.5" to 6'3".
spence
said on 6/Dec/08
he looks more like 189ish to 190ish tall beside Glenn..
Hugh
said on 14/Nov/08
This is about right. Not quite the full 193cm.
ER.
said on 27/Oct/08
I'd be surprised if this guy was under 6-3. He does look it.
glenn
said on 26/Oct/08
6-3 or 6-4.can look both to me.i saw him alot in 2006.he lives here.
joe
said on 26/Oct/08
regardless of angle, there's no getting around that the figure next to glenn is much larger
Ange
said on 13/Oct/08
He doesn't seem as tall as I remember from his Visionquest days, but nevertheless, he's a tall drink of milk!
Debbie
said on 9/Sep/08
Modine is a good friend of Vincent D'Onofrio, in fact, Modine asked Kubrick to read D'Onofrio for the role of Gomer Pyle in FMJ.....they have been good friends for years and definitely look like book ends. Figure out the height of one of them, and you're probably close to the height of the other......6'3.5" to 6'4" are probably right in range of being correct.
Anne
said on 8/Sep/08
He gave the commencement address at a college in MD and he was definitely 6'4.
Mr. R
said on 6/Aug/08
I was having dinner one night in Hwood, and Matthew was at the next table, having dinner with Obba Babbatunde. We had a nice conversation, and I stood up as he left. He is between 6-2 and 6-3. VERY NICE GUY!
Anonymous
said on 1/Jul/08
I also agree with you mac does look like 6'5" in thar pic next to Glenn.
mac
said on 2/Jun/08
Honestly I'd say he looks 6'5 in that pic!!
Let's say perhaps theres a funny angle going on, I'd give him a solid 6'4 easily, perhaps 6'4 1/2.
Perhaps time to upgrade his height?
Anonymous
said on 22/May/08
I am agree with anonymous king, 6'2.5 beside glenn ,was 6'3 younger.
Anonymous king
said on 19/May/08
He look to be 6ft2 ~ 6ft2.5 beside 172 glenn..
anonymous
said on 14/Mar/08
he does not look 6`5 here. Look at his nose compared to the tip of glenns head. he is indeed 6`3.25
Zeala
said on 13/Mar/08
Metalmaniac, you are damn right. Somehow Modine looks almost 6'5" on this photo. Some guys are really bad on claiming their heights. I have a friend who is 6'7" and he says that he is 6'6" tall. I'm 6'6" after my measurements and my buddy is at least an inch taller than me.
Metalmaniac
said on 12/Mar/08
Adam Baldwin is in reality about 6-5, maybe shade under. "No! He claims only 6-4!" Why? Because 6`4" is THE height. The best height man can have. MANY people say they are 6-4 when they actually are even taller: Christopher Lee, Baldwin, Hasselhoff, Goldblum, Robbins (says 6-4
thekiddd
said on 10/Mar/08
He did look an inch shorter than Adam Baldwin in Full Metal Jacket.
Sureshot
said on 26/Jan/08
curious. looks all of 6' 4" in pic but Full Metal suggests him being significantly shorter than D'nof. going back to Vision Quest, seems shorter. guess i'll have to catch him on the streets.
glenn
said on 18/Jan/08
he is 6-4.he could stand staighter here too.
anonymous
said on 18/Jan/08
nah, the fact that his glenn's head reaches his nose indicates 6`3. Dmeyer, there is no way he was 6`4. By the way, he is 49 years old dmeyer, i really dont think he has lost any height yet. Certainly not a half inch.
dmeyer
said on 13/Jan/08
looks very tall with glenn could be 6'4 and now 6'3.5
Korben
said on 13/Jan/08
192 cm at least. Looking at the tim robbins pics, when robbins mouth is at the top of glens head, his seems like an inch below.
ed
said on 5/Dec/07
He looks a little bit shorter than 6'4'' Kevin Nealon. 6'3'' could be right.
Click Here
kenny
said on 24/Nov/07
not a good posture above.. but this guy looks a good barefoot 190cm in his movie debut PACIFIC HEIGHT..
ras
said on 19/Oct/07
Looks 6 ft 2.25 6 ft 2.5 with Glenn.
anonymous
said on 21/Aug/07
in a scene where he and adam baldwin face off, adam is at least a half inch taller, and then when the camera pans away, you can see that modine has about an inch boost due to the ground. he is 6'3 max
talker
said on 22/Jul/07
i saw "full metal jacket" couple days ago,there's a scene he is face to face with D'Onofrio and if anything looks taller,i remember because iknew D'Onofrio is tall and i didnt expect Modine to look taller,i say he was 6'4"at the time of the movie.
Viper
said on 12/Jul/07
outbench this, Ive done the same thing at times at 6-3. Its because your eyes are not on top of your head. Or your shoulders are lower than the other person of the same height.
OutBenchThis
said on 12/Jul/07
I guy at Glenn's height will find it difficult to tell the difference between a 6'3" guy and a 6'4" guy. I'm 6'3" and have often found it dfficult to judge a guy that is 6'3" or 6'4"..usually if someones my height I'll over estimate and assume he's taller..weird
Anyway from the photos with Baldwin et al. I'd say the man has great posture and is a genuine 6'3".
anonymous
said on 1/Jul/07
it really is tough for me to think anything over 6`3.
Cat Stevens
said on 26/Jun/07
Looks 6'5 in the photo with Glenn
anonymous
said on 26/Jun/07
he can't be 6`4. he looks consistently shorter than donofrio and baldwin i.e. 6`3.
dmeyer
said on 24/Jun/07
he does look verry tall in that peak
anonymous
said on 25/May/07
he is clearly shorter than walt frazier. 6`3 it is.
anonymous
said on 30/Mar/07
shorter than 6`4 Adam Baldwin. Maybe even 6`2.5
AAAA
said on 11/Feb/07
Looks about over 6'3. Probably like 6'3.5 or 6'3.75 so yeah pretty much 6'4.
Anthony
said on 8/Feb/07
Agreed ER.
MD
said on 8/Feb/07
He really gets the full effect out of his height. His posture looks perfect.
ER.
said on 8/Feb/07
The problem is that these "sightings" don't have any evidence what so ever to support them, so they really are useless for evidence. Anyone can claim a sighting like that on a message board. The only really believable ones are by people like Glenn, who has real evidence to support his claims (photos). If Glenn says Modine is 6-4 I think he is 6-4.
Viper
said on 8/Feb/07
Any chance he wears small lifts? There are a few 6-2 sightings on here.
Ade
said on 8/Feb/07
He really does look bigger than 6'3" sometimes. But I still think he's rounding up.
Glenn
said on 7/Feb/07
I bumped into him a few times last fall.6-4.
J-Dog
said on 7/Feb/07
Here he is by 6'3" Chazz Palminteri and looks an inch taller. Can't see the lower body in the picture et cetera.
He doesn't seem to have the structure of a 6'2" guy, I think that is far too low.
Click Here
Here he is by 6'4" Walt Frazer and Modine still looks 6'4".
Click Here
I honestly don't see why he would be dishonest it doesn't seem to fit his personality that we have heard from others and Glenn.
Derek
said on 6/Feb/07
I remember watching him in some movie about the discovery of AIDS. He towered over everyone. He is more than 6'3" Rob.
J.
said on 6/Feb/07
Wow, he DID age. 6'4" could be feasible.
Jordan
said on 6/Feb/07
Looks and easy 6'4.
Anthony
said on 6/Feb/07
Looks close to 6'4 with Glenn.
goldfinger
said on 6/Feb/07
Wow. The guy got very old. By the way he towered Arliss Howard, so I think 6-4 is correct.
Chris
said on 6/Feb/07
Yeah, he looks 6'4''
Anthony
said on 3/Jan/07
In the Berkley pic here their barefoot, he does look about 5 inches taller than her. He's leaning a bit, so have him straighten up a bit, factor in a bit more and I think Modine is a solid 6'4.
Height Tracker
said on 29/Dec/06
Thanks MD.
MD
said on 28/Dec/06
Good picture, Height Tracker.
sam
said on 28/Dec/06
I really thought he was 6'4" back in Full Metal Jacket, since he was no shorter than either Adam Baldwin or Vincent D'Onforio. Also appeared about an inch over Oliver Platt in Married to the Mob.
MD
said on 27/Dec/06
Lewis has got to be more than 6'1", the advantage (if it's really that) in those photos is slim to nothing.
sam
said on 27/Dec/06
Interesting pictures, MD, with Modine looking a solid 3 inches over MacLachlan and shorter than Day-Lewis (yes, that's him). Although I think Day-Lewis has a distinct advantage of standing closer to the camera, they're a weird couple of pictures.
[Editor Rob: looks tall with Stoltz]
Glenn
said on 27/Dec/06
Bumped into him 3 times in a month.6-4 it is Rob.
Glenn
said on 26/Dec/06
He is at least 6-3.wait till you see my pic.
[Editor Rob: oh, great you got him. His claim is 6-4...]
Height Tracker
said on 25/Dec/06
I just watched "Bye Bye Love," a movie that starred Modine, Paul Reiser, and Randy Quaid. In the movie, Modine is about two inches shorter than Quaid and 4 inches taller than Reiser. That puts him at about a solid 6'2"-6'2.5", which is what he looks to me and what Mr. R estimated him at.
MD
said on 21/Dec/06
Rob, did my post get deleted?
[Editor Rob: I remember reading it, I think you mentioned somebody and then kyle mclachlan, try again]
Glenn
said on 21/Dec/06
Exactly Sam.
Glenn
said on 19/Dec/06
Bumped into him twice in the last 3 months.at LEAST 6-3.comes off taller than that to me.
Gonzalo
said on 18/Dec/06
Well, once again the comparison between actors and sportsmen do no good for the first ones. Jamaal Crawford is listed 6`5, with shoes on. He looks at least two inches taller than modine and he is bending. From that pic, Modine is not 6`3.
What happens with actors and musicians everytime we see a picture of them next to basketball or football players? They all seem to shrink.
Anthony
said on 31/Oct/06
6'3 seems rihght. He looked huge in "Married To The Mob". There's that one scene when he's in bed with Pfeiffer. He looked like he'd crush if he rolled over. He's very tall.
Editor Rob
said on 8/Sep/06
Found his quote: In the Independent, 2006:
[A common misperception of me is...] "That I'm short.
I'm 6ft 4in.
Seeing actors on screen, the perception is that most are short"
notnamed
said on 30/Aug/06
He looks 6'2'' next to 6'4'' Jamal Crawford.
Click Here
thelasttiger
said on 29/Jul/06
I don't think Matthew Modine is 6'4" Adam Baldwin was taller than him in Full Metal Jacket.
bulls fan
said on 9/Apr/06
met him at a chicago bulls game five or six years ago. Nice Guy. I am a shade over 6' with shoes on and was very surprised that he was two or three inches taller than me.
Mr. R
said on 22/Jun/05
I had dinner with Matthew one night in Hollywood. He is betweeen 6-2 and 6-3. Maybe D'Onofrio is a little shorter than 6-4, but I can vouch that Matthew is less than 6-3. Great Guy!
Jon
said on 21/Jun/05
I also had always thought Modine to be 6'4". From my memory of 'Full Metal Jacket' I agree that he looked the same height as both Baldwin and D'Onofrio. More recently I saw him in a made-for-TV version of 'Jack and the Beanstalk', in which he looked around 1.5-2" taller than Jon Voight (who I am certain is at least 6'2").
If you search for 'Vincent D'Onofrio + Matthew Modine' at Getty Images there is a very good series of photos where Modine and D'Onofrio are standing side by side and the height difference appears to be no more than 0.5".
Mr. R
said on 28/Apr/05
No way is Matthew 6-4. Vincent is 6-4, but I can't remember the scenes of them together. I had dinner with Matt one night, we talked for awhile, and when he left, I stood up to say goodbye, and to size him up. He is pretty much 6-2, maybe a little over. By the way, one of the nicest guys you will ever meet!
Michael
said on 26/Apr/05
In "Full Metal Jacket" Matthew Modine is clearly the same height as both Vincent D'Onofrio and Adam Baldwin, both of whom are 6'4" (193 cm) according to this and other sites, so I think you're shortchanging him a bit at 189 cm. He's at least two cm above that, if not more.
BIG WHITE KING ZULU
said on 21/Apr/05
Modine is a solid 6'2", large boned, huge feet and hands. Saw him up close at a film award banquet in New Orleans in 2004. Extremely friendly guy.
Mr. R
said on 12/Mar/05
I saw Matthew a few years ago. He was having dinner behind me at a Sunset Strip restaurant. Somehow, we ended up sharing a meal, and become good friends for the moment. When we said goodnight, I stood to greet him. He is 6'2" on the nose.