John Barrymore's Height
5ft 9 ¾ (177.2 cm)
American actor, best remembered for roles in films like Dr. Jekyll and Mr. Hyde, Grand Hotel, Dinner at Eight, Twentieth Century, Sherlock Holmes, Marie Antionette, The Mad Genius, A Bill of Divorcement, Svengali, and Romeo and Juliet. He was described in his day generally as standing 5ft 11 and weighing 170 pounds.
You May Be Interested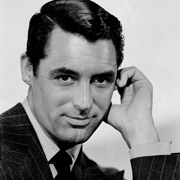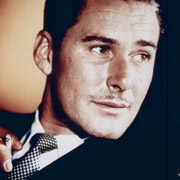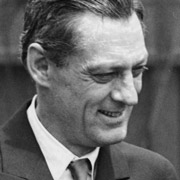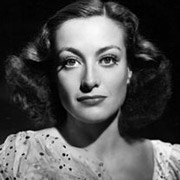 Add a Comment
14 comments
Average Guess (11 Votes)
5ft 9.7in (177cm)
Rich Paul
said on 24/Aug/20
John Barrymore couldn't have been more than around 5'7'' because with actors who were close to six feet he looked like a shrimp. His height on this page needs to be reduced. I believe because of his strong screen presence and commanding voice, people always assumed he was a lot taller.
Buster Maxxwell
said on 22/Aug/20
Steve, I could not view your photo, but would love to see it. Does anyone know how they got Barrymore to look so tall (with skinny legs) in Svengali? His legs look so long... I'm not convinced simple "lifts" are the answer... although there is no break in his pants line where his feet "should" be. Onstage, I used to wear lifts inside boots with ample heels, which gave a very nice illusion, but "The Great Profile" looks otherworldly tall....? Thanks, gentlemen.
Steve
said on 25/Dec/14
Check this out:
Click Here
And here from Svengali, those 'elevators' look downright painful.
Click Here
Steve
said on 25/Dec/14
With Howard Hawks who was reportedly 6' 1 & 1/2" and Carol Lombard.
Click Here
I doubt Hawks was that tall. Check him out with the Duke.
Click Here
Steve
said on 25/Dec/14
Trust me. He was no more than 5'7". He wore elevator shoes.
With 6'1" Basil Rathbone, 5'10" Leslie Howard and 5'10" Reginald Denny:
Click Here
And remember, John was wearing lifts.
Arch Stanton
said on 18/Dec/14
5'7" LOL. There's a scene in Arsene Lupin in which one of the actors in it is described as 6 ft and 190 pounds and Barrymore looks just under 2 inches shorter. So probably the actor was 5'11.5 or something but rounded up.
Steve
said on 25/Nov/14
Closer to being 5'7.
Arch Stanton
said on 8/Nov/14
He does look 5'9".5 or so next to Hepburn in moderate heels but the comparison with Henry Stephenson, listed at 6'2" doesn't add up. Stephenson towered him by easily 5 inches. See 40 minutes range for example
Click Here
Arch Stanton
said on 8/Nov/14
He was fantastic in A Bill of Divorcement, best performance I've seenm played the confused nutcase to perfection.
Arch Stanton
said on 8/Nov/14
Rob can you squeeze in George Cukor's A Bill of Divorcement ? He was in it with an early Katherine Hepburn. Better known than Svengali I reckon.
Sam
said on 27/Oct/14
He could look nearer 5'9" than 5'10" next to Carole Lombard though.
Click Here
Sam
said on 27/Oct/14
He was really good in Twentieht Century, which suited his status as the archetypal ham.
Sam
said on 24/Oct/14
In Arch's photo (good find!) with Disney and his two siblings, he does look this range.
Arch Stanton
said on 23/Oct/14
Spot on Big Rob I reckon, thanks! 5 ft 11 I think would have been a shoe measurement.