John David Washington's Height
5ft 9 (175.3 cm)
American actor and former football player, best known for playing Ricky Jerret on TV series Ballers and appearing in films BlacKkKlansman and Tenet. Listed 5ft 9 by NFL, a 2006 article also mentioned
"John David was a late bloomer in high school, not growing into his 5-foot-9 frame until his senior year"
.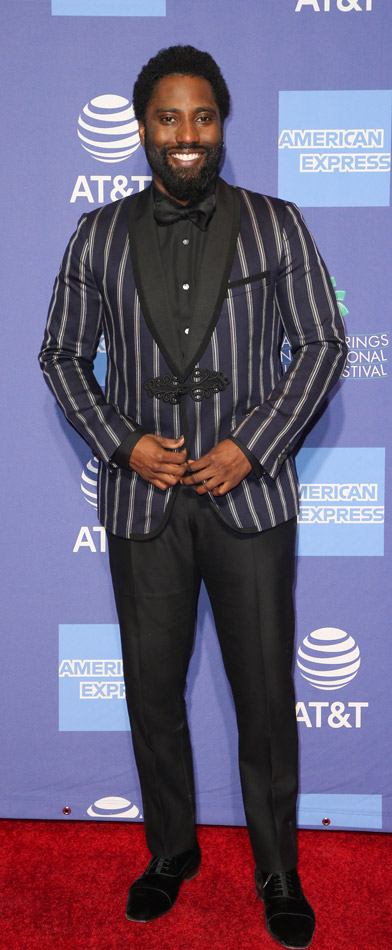 Photos by PR Photos
You May Be Interested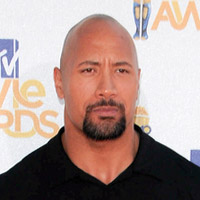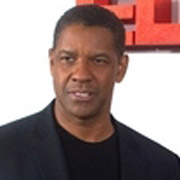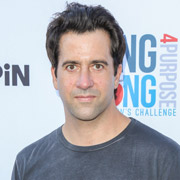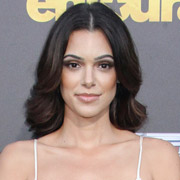 Add a Comment
24 comments
Average Guess (25 Votes)
5ft 8.84in (174.9cm)
Human Height
said on 26/Nov/20
Fully agree with Rob's listing on this one. 5'9" (1.753 m) seems spot on. If there was a good photo of him and Bieber in similar footwear, than we'd know for sure whether Bieber's also 5'9".
Lanson
said on 19/Sep/20
5 feet 8.25 for Washington
42069
said on 6/Sep/20
He could be as low as 5'8 and Travis could be as high as 5'10.5.
42069
said on 6/Sep/20
He's either 5'8.5 or Travis Scott is a full 5'10. Look at this photo;
Click Here
Jtm
said on 20/Aug/20
3 inches shorter than Topher Grace in blackkklansman if you take that afro away lol. I doubt the 5'9.
Tata
said on 17/Aug/20
A lot shorter than his dad.
I don't buy 5'9. A lot of 5'9ers look tall, he doesn't.
He's Kanye West height. 5'8.5"
Christian 6'5 3/8"
said on 1/May/20
@Tall Sam
John looks more like his younger brother than his son, at least age wise. It could be partly due to John's thick beard.
Tall Sam
said on 30/Apr/20
He was actually born when Denzel was nearly 30 in 1984, when his father was an obscure jobbing young stage actor. Denzel was really quite youthful looking for quite a while into his film career, he could've passed for mid 20s at times when he was around his mid 30s.
I think John David looks as you'd expect for nearly 36. His average range height may be more from his mother's side.
Christian 6'5 3/8"
said on 29/Apr/20
Looks pretty old to be Denzel's son. Either Denzel must've had him when he was very young, or that John just aged fast.
Nik Ashton
said on 27/Apr/20
It's great that he is nearly three inches shorter than his Dad! 😀👌
6james94
said on 26/Dec/19
I was going to say he looked five ten next to Denzel Washington though coming to thinking about it and after seeing a few more pictures of him, and Denzel that's how my dad and I in some pictures there's a big difference and some where we look close, and my dad is five eleven and three quarters and I'm five nine though it could be possible that my dad is anywhere between 5'11 1/4 and 5'11 3/4 and myself between 5'8 1/2 and 5'9. Though from doing your measurement method I'm five nine and five eighths in the morning and five eight and seven eighths sometimes five eight and three quarters at night. So yeah I would guess five nine.
truthtellr
said on 16/Oct/19
Tony Romo is actually like 6'2.5 he is much taller than Aaron Rodgers who is 6'1.3 they always try to make everyo seems like they are the same height. I am not a Cowboys fan just saying. I say 5'8.5 is right for J.D Washington
TheBat
said on 4/Oct/19
Easily a true 5'9" man.
Nik
said on 1/Aug/19
It's nice to see the honesty of the NFL!
cmillzz
said on 3/Jul/19
@MD and Berta
Commenting late, but agreed. I think he's more 5'8.5" than 5'9.
berta
said on 1/Nov/18
he looks shorter beside adam driver. i would have thought 174 at best.
MD
said on 14/Aug/18
Honestly doesn't really look taller than Omari Hardwick, here:
Click Here
And, honestly, in his new film I see they often tried to downplay his average-ish height, but he still came across looking kind of short. He's definitely 5'9" at the absolute most, I'd estimate.
Borats Chicken
said on 12/Jan/18
Rob, would tony romo be similar to john as well? he doesnt seem to be 6'2 even he was measured at it
Guanzo
said on 30/Dec/17
With 6'5'' Omar Benson Miller 6'8.5'' Chris Andersen and 6'2.5'' Dwayne Johnson
Click Here
Borats Chicken
said on 30/Dec/17
rob, his scout height measurement says its 5'10 how come you put him as 5'9

Editor Rob
doesn't look that tall with denzel.
Paul NS (6ft0.5)
said on 30/Dec/17
He's probably not 5-10 because he was still being described as 5-9 this year but a bit over 5-9 isn't impossible.
RP
said on 29/Dec/17
Hmmm?...just did some research ...and JDW on NFL Draft Scout has a Pro Day measurement listed @ 5'10" & 200 lbs
Paul NS (6ft0.5)
said on 29/Dec/17
Could use American football tag
Paul NS (6ft0.5)
said on 29/Dec/17
Thanks. Doesn't seem like he inherited much of Denzel's height, though admittedly I don't know how tall his mom is.

Editor Rob
Denzel's wife looks average height range.