John Huston's Height
6ft 1 (185.4 cm)
American director, best remembered for helming such films as The Maltese Falcon, The African Queen, The Treasure of the Sierra Madre, Key Largo, The Man Who Would Be King, The Asphalt Jungle, The Misfits, Annie, Escape to Victory, Prizzi's Honor and Moby Dick. As an actor he appeared in films like Chinatown, Casino Royale, The Bible: In the Beginning and The Cardinal. His military records recorded his height as being 6ft 1 and weight being 165 pounds although John himself once claimed
"I'm six feet two"
.
You May Be Interested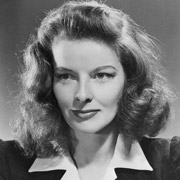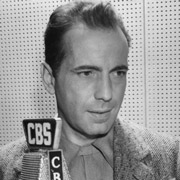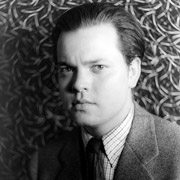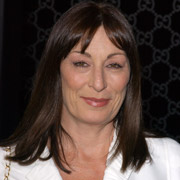 Add a Comment
33 comments
Average Guess (10 Votes)
6ft 0.92in (185.2cm)
Rampage(-_-_-)Clover
said on 4/Jul/18
D. Huston: 188cm
J. Huston: 186cm
A. Huston: 177cm
Rampage(-_-_-)Clover
said on 18/Dec/17
A very strong 6ft1 guy
Rampage(-_-_-)Clover
said on 8/Dec/17
His daughter described him as 6ft2
even
said on 5/Jul/17
a six foot one guy
Rampage(-_-_-)Clover
said on 15/Mar/17
Could certainly give the illusion of 6ft2-3
6n
said on 29/Aug/16
A possible 6'1'' with his normal stooped posture, but it think standing tall he was more like 6'2'' at peak. Not everyone stands tall to have their height measured.
6n
said on 27/Aug/16
A very strong 6'1'', at least. His daughter described his height advantage as obvious next to all but the very tallest of men. In all photos Huston looks a legit 6'2'' next to John Wayne.
Rampage(-_-_-)Clover
said on 29/May/16
186cm is possible. You can see where Anjelica and Danny Huston got their height.
Bill
said on 9/Oct/15
Jeffrey Meyers' recent biography quotes his military records as listing him at 6'1".
Steve
said on 8/Jan/15
John Huston was 6'2". He was a good three inches taller than his father Walter. And Walter was officially listed as being 6'. I believe Walter was closer to being 5'11".
Click Here
Sam
said on 25/Nov/14
I was just re-reading Humphrey Bogart's biography co-written by Eric Lax and Huston comes off as a supremely self-important, sadistic bully albeit a genius, not the world's greatest friend, although Bogart could be almost as difficult himself. I guess Huston liked to physically intimidate his actors sometimes but I've read that didn't work out too well for him the one time he worked with John Wayne, who apparently punched his lights out, LOL. A lot of the greatest directors were not the friendlest guys!
Sam
said on 14/Oct/14
He has a pronounced humped back already here around age 68-69 filming with Sean Connery and Michael Caine, hard to tell, he looks maybe six foot near them (not the best shot).
Click Here
James
said on 12/Oct/14
Huston was barely 6'1".
Rampage(-_-_-)Clover
said on 9/Oct/14
He could look 6ft1-6ft2 range a lot
Sam
said on 9/Oct/14
Yeah, I loved a lot of his films, The Dead gets beautifully tied together at the end, Under the Volcano is probably Albert Finney's best performance, of course there's also Key Largo, The Asphalt Jungle and The African Queen...for some reason I never warmed to Prizzi's like I did to many of his other later films. It might be woth re-watching.
Arch Stanton
said on 8/Oct/14
Rob any chance of squeezing in Prizzi's Honor in place of Annie? My favourites are mostly in order in the first half dozen or so that Rob's added aside from Prizzi is missing. He was more acclaimed for Prizzi with Jack Nicholson than he was with a lot of his films and got an Oscar nom and BAFTA win for it among many others. So many masterpieces though to all fit in but Prizzi is definitely one of his greats.
Sam
said on 8/Oct/14
Ok, here's a quote from a journalist in this bio, "Houston is a lean, rangy man, two inches over six feet tall". He does look more 6'1" with Gregory Peck but at times can seem 6'1.5"-6'2" to me.
Click Here
Sam
said on 8/Oct/14
I found a picture from the set of Moby Dick w/ Orson Welles and Huston looks quite tall but is closer to the camera and Welles is getting quite heavy.
Click Here
Huston is one of the greatest directors ever, I think a description I once read that he was "cinema's Ernest Hemingway" is apt and perhaps a genius.
Click Here
It's hard to pick a favorite but I'd guess The Treasure of the Sierra Madre, followed closely by The Man Who Would Be King and The Maltese Falcon.
He also seemed like at times he could be genuinely crazed and even depraved (being in George Hodel's circle, he was accused of some fairly heinous acts).
Click Here
Rampage(-_-_-)Clover
said on 7/Oct/14
I thought he was 6ft2-6ft3. It's a shame there's no pictures of him in his later years with Danny Huston...No sure if it would have made any difference since he would have been quite old by that point
Sam
said on 7/Oct/14
Here with Lauren Bacall, he could pass for 6'2" IMO. Bogie is much closer to the camera so not a useful shot for comparing with him.
Click Here
Mr.V
said on 6/Oct/14
I also used to think as Huston as a solid 6'2", but seeing the photo with Peck and with this official military measurement, I'm thinking 6'1" now.
Here's a clip from 'The Cardinal' with legit 6'3" Tom Tryon:
Click Here
The height difference can change depending on the shot, but overall I'd agree it's about 2 inches.
Rampage(-_-_-)Clover
said on 6/Oct/14
Sorry, Rob. I didn't see that.
Judd
said on 6/Oct/14
wow, 165lbs x 6'1" is too low...he was very slim...i think a common 6'1" should weigh 185-190 lbs...
Sam
said on 6/Oct/14
Yeah, he was similar to Orson Welles. I thought he had an edge on him. Hard to believe 6'1" flat at times.
Arch Stanton
said on 6/Oct/14
C'mon Rampage seriously, look at him with Peck
Click Here
6'1" flat looks the most he could really be. If he did get measured in 6'2" it was probably in footwear. It has indeed been well-documented he was over 6 ft 2, but you can see with Peck and Burton he wasn't this towering figure as myth has created. And I'm very glad that Rob has found the military listing and set the record straight, sorry Huston fans!
Arch Stanton
said on 6/Oct/14
Turns out there's quite a few guys who I'd thought 6'2.5-6'3" turn out to be shorter! There's a lot of myths around certain figures. I've definitely read 6 ft 4 for Huston which is an absolute joke, definitely not more than this next to Peck in the photos I've seen. Listings on here, especially with military records mentioned really help set the record straight. The database currently has him at 6'2".
MrTBlack
said on 5/Oct/14
Always wondered his height. I thought 6'3" sounded high for him.
Rampage(-_-_-)Clover
said on 5/Oct/14
It's well-documented that his measured height was 6ft2 and that he was mostly mistaken for 6ft4.
You can see where Danny Huston got his height from

Editor Rob
what documentation? His military measurement was 6ft 1.
Arch Stanton
said on 5/Oct/14
Rob, you might add a new sentence: As an actor he appeared in films like Chinatown, Casino Royale, The Bible: In the Beginning... and The Cardinal.
Arch Stanton
said on 5/Oct/14
Good grief, check out the 6th photo down I think it is with Burton on set of Night of the Iguana
Click Here
OK, he's barefoot and leaning and seems to be on lower ground, and Burton seems to have something on his feet and is nearer the camera but even accounting for all of that he doesn't look anywhere near 189 let alone 193!! I think this does dispel the myth that he was a very tall man.
Arch Stanton
said on 5/Oct/14
Actually this looks spot on here with 6'3 Peck.
Click Here
Arch Stanton
said on 5/Oct/14
Surprised he was as low as 185, I could have sworn I saw a picture of him with a 6'1" actor and he looked between 6'2" and 6'3". Also I think part of the reason Clint Eastwood was keen on playing Huston in White Hunter, Black Heart was because he had the height, I'd thought Huston taller. If his military records state 6'1" then it's probably accurate but his angular frame and features made him seem noticeably lankier than 185 to me. I've seen 6 ft 4 listed for him which is obviously too high, but I believed 189 for a long time.
Arch Stanton
said on 5/Oct/14
Kudos for adding him Rob! Again you've got his most of important films down first, it's tough really to draw line with his movies as he had so many gems, but I'd argue that Beat the Devil and a film like Prizzi's Honor with Jack Nicholson should go ahead/instead of something like Annie which was hugely acclaimed and he only got a Razzie nom for Annie! Can you squeeze them in somehow? Annie and Moby Dick are probably weaker then Beat the Devl and Prizzi's of his.