John Mills Height
5ft 7 (170.2 cm)
British actor best remembered for roles in films such as Ryan's Daughter, Great Expectations, The Colditz Story, Gandhi, Swiss Family Robinson, In Which We Serve, Hobson's Choice, Tunes of Glory and Goodbye Mr Chips. In The Gazette (Montreal, 7/Apr/83) he said "I lied about my height for so many years. I almost believe I'm 5-foot-8½ instead of 5-foot-7."
You May Be Interested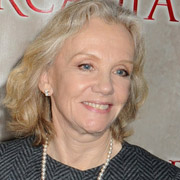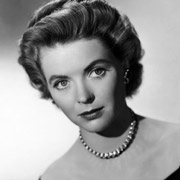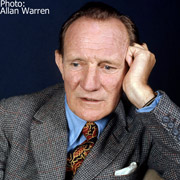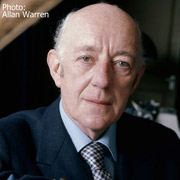 Add a Comment
27 comments
Average Guess (20 Votes)
5ft 6.72in (169.5cm)
M.A. Needham
said on 4/Nov/19
When standing next to Dirk Bogarde (who was 5'81/2" according to the British Army) Mills is decidedly shorter. Probably a couple of inches shorter than DB. They did two films together in the early 1950s. Two slight gents with enormous talent and screen presence.
M.P.R.Stephenson.
said on 23/Oct/19
Amazing really,that he got away with being so small, 5ft 6 1/2 in my estimation, and he couldn't have weighed more than 9 1/2 stone either . He could act though,in 'Scott of the Antarctic' for instance,such was his performance,did anyone notice his diminutive size ?
Nik
said on 24/Apr/19
@ Sandy Cowell - Thanks for that, this is very interesting to know! I still like the word "Stuntfartist" though, whether it is made up or not!
Miss Sandy Cowell
said on 21/Apr/19
@ Nik - They are actually called flatulists! (I think!). 😊👍
Nik
said on 19/Apr/19
@ Sandy Cowell - It's very funny to hear about someone setting fire to their own farts, it sounds like a dangerous cocktail! Setting your farts alight could lead to injury, it should ONLY be done on smellyvision by a professional Stuntfartist!
🚶🏻💨💥📺😂!
I admire the eventual height honesty of John Mills, it does help society when people admit to lying about their height. Tell the truth, it's never too late. Don't ever try any dangerous stunts at home.
Miss Sandy Cowell
said on 12/Apr/19
@ Rob - Ha ha ha! By that time, he'd already proved himself as a damn good actor and that you don't HAVE to be tall to be a success - or a heart-throb.
Good luck to him!
😊👍
Miss Sandy Cowell
said on 11/Apr/19
@ Nik - Yes, very funny it may be, but I knew a guy who set his farts alight but gave up after a particularly nasty accident.
He burnt his pubes off! 😯💨💥
I think 5ft6.75 is quite low enough for this all time Golden Great!

Editor Rob
At least Mills actually did come out and admit he lied an inch and a half.

it's never too late to admit your real height.
Nik
said on 11/Aug/18
@ Sandy Cowell - It seems like John had an excellent sense of humour then, there can be nothing more amusing than someone setting fire to their farts! This has certainly put a smile on my face, what an incredible idea this was by John!
The legendary John Mills can have 5'7"!

Editor Rob
One thing about Mills is true - if you lie about your height often enough, you can start believing your own lies.
Struan
said on 21/Jul/17
He has a clear inch on Kenneth More in Scott of the Antarctic. Think you've got him at least half an inch too low here, Rob :)
Mark M
said on 1/Jun/17
I'd have thought he was about 5ft6-5ft7 at his peak. The last time I saw him was on an awards show, and he looked about 5ft tall... but he was (a still sprightly) 90 year old by then.
Sandy Cowell
said on 1/Mar/17
John is such a good actor that I've never taken in his height properly! I'll give him 5ft7.5 as there is not a peak height box available.
I read in - wait for it! - a Sunday newspaper, that to entertain his kids, John used to set fire to his farts!
💃💨🔥 😂😂😹😂😁😄
Arch Stanton
said on 14/Dec/14
Rob can you add
Click Here
that photo?
[Editor Rob: that one I think is wrongly attributed as falling into public domain.]
Arch Stanton
said on 30/Nov/14
Rob check out this clip of Mills!!!
Click Here
Can you add a photo?
Arch Stanton
said on 17/Jul/14
Rob did you watch Ryan's Daughter afterwards? He was amazing in it. Perhaps best to reserve the film for a nice quiet evening sometime!
[Editor Rob: not yet]
Arch Stanton
said on 9/Jun/14
Rob I think the correct spelling is Gandhi rather than Ghandi, although I've seen it spelled with the latter. I was thinking he was one of the cabinet members back in Britain in it but he was actually the Viceroy in India wasn't he who Gandhi approached. I only last saw Gandhi about 6 months ago too, don't know why that role didn't immediately spring to mind.
[Editor Rob: never watched the film for a long long time. I sometimes have rewatched movies from 15-20 years ago and at times can remember a fair amount as I watch, then other times can't remember barely any of it.]
Arch Stanton
said on 8/Jun/14
Perhaps Gandhi is worth keeping though, although it's far from being one of his roles which immediately spring to mind like the others.
Arch Stanton
said on 8/Jun/14
Swiss Family Robinson probably also better known than some of them. Any of those will do.
Arch Stanton
said on 8/Jun/14
Rob can you add Great Expectations, The Colditz Story, Tiger Bay, In Which We Serve and Hobson's Choice and remove The Big Sleep and Gandhi? I don't remember him as much from those. He played an inspector in the 1978 film but far from top billing, and also had a lesser role in Gandhi which in relation to the overall film was pretty minor as a cabinet minister. Waterloo Road and Ice Cold in Alex were also among his most memorable roles.
[Editor Rob: yeah he wasn't really in big sleep much]
Arch Stanton
said on 29/Aug/13
Looked more 5'5" range in Ryan's Daughter but he was hunched over with a bad leg.
Arch Stanton
said on 12/Aug/13
169 is possible.
Arch Stanton
said on 11/May/13
Hehe in G's world he might have been 5 ft 8!
Arch Stanton
said on 11/May/13
Mmm he has looked barely 5'7" in a quite a few films I've seen him in. In quite a few comparisons like with 6'1" Anthony Quayle and 5'9.5" Horst Buchholtz he could seem a wee bit shy of 5 ft 7. He was approaching or was 50 in those films though but I doubt he had already lost much height if any at all. If I took a guess for his height I'd go with 169cm, but 5'7"ish is about right. I'm pretty sure he was never his listed 5 ft 8. He didn't look as low as 5 ft 6 though and if he wasn't a full 5 ft 7 I think he'd have been 5'6.5-5'7".
Arch Stanton
said on 7/May/13
5'9? Always looked small in his movies and was usually shorter than most of the other guys.
Irish guy
said on 5/May/13
Wow, I've always thought he was taller than that. I would have estimated his height as 5' 9"
Arch Stanton
said on 1/May/13
In Waterloo Road Mills has 2-3 inches though on Wylie Watson described as a "diminutive Scottish character player with trademark neatly-trimmed moustache" who briefly appears as a tattoo artist. Watson looked 5'4-5'5" to me and was one of the few actors who made Mills look tallish!
Arch Stanton
said on 1/May/13
In Waterloo Road Alastair Sim has 4-5 inches on Mills. He's listed at 6' but I guessed him at just under and 5'11" range. So yeah, 5'7" seems right in comparison, he didn't look under 5'7" next to Sim though.
Arch Stanton
said on 30/Apr/13
Wow, and with this picture too, this is a class article!! Thankyou! Yes, I think 5 ft 7 flat is very good guess for Mills. He never looked 5 ft 8 in any of the films I've seen him in. I think 169-170cm would have been around what he was. I'd guess he was around 135 pounds too, you can see above he was slight of build too. He probably shrank to 5'5" or 5'6" by his later years, haven't looked into it but I can't see him above 5 ft 7 in his prime anyway. Thanks!!
[Editor Rob: he did look to lose a few inches by his final years]