Trevor Howard's Height
5ft 10 ¼ (178.4 cm)
British actor best remembered for roles in films such as Brief Encounter, The Third Man, The Charge of the Light Brigade, Father Goose, The Offence, Ryan's Daughter, Battle of Britain, Von Ryan's Express and Mutiny on the Bounty. In a 1965 yearbook his height and weight was described as such: "Howard is five feet eleven inches tall and weighs 165 pounds."


You May Be Interested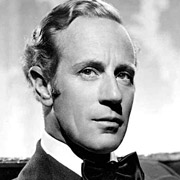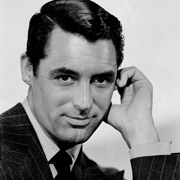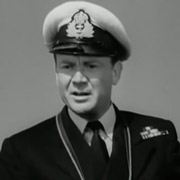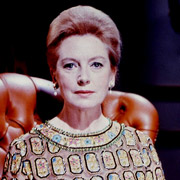 Add a Comment
12 comments
Average Guess (11 Votes)
5ft 10.05in (177.9cm)
Arch Stanton
said on 15/Oct/16
Spot on I think, though his thin build and presence could certainly give the illusion of 5 ft 11 range at times.
Francesco
said on 17/Jul/16
Secondo me il picco poteva essere 178 cm
Editor Rob: peak height 178cm?
Larry
said on 20/Sep/15
Brando was told to wear lifts in "Mutiny on the Bounty" so he would look in line with Howard.
Sam
said on 8/Jan/15
I'd say that next to Brando, Howard looks more than an inch taller.
Steve
said on 7/Jan/15
Always looked a strong 5'10". He was taller than Brando in Mutiny on the Bounty.
Arch Stanton
said on 5/Jan/15
Yeah you're right. 5'10 ish, my mistake. Most of the films I've seen him in I wasn't paying too much attention to his height at the time!! Once upon a time he was one of those actors I shamefully didn't know! I did think in the Offence he could look 5'11 range, perhaps it was camera trickery or posture from Connery, I dunno.
Sam
said on 5/Jan/15
Added those photos before the downgrade was posted, obviously! I would buy 177-178 cm peak for him.
Arch, does he really seem like a near six foot guy to you w/ Cotten in The Third Man. Howard is bending a bit in the photo I posted but in the film I think Cotten can look around 3+ inches taller IMO. He also appears edged out by William Holden I think.
Sam
said on 5/Jan/15
Was he really 5'11"?
Here w/ Alida Valli & Joseph Cotten:
Click Here
w/ Marlon Brando:
Click Here
Click Here
standing uphill from David Niven, Roger Moore & Gregory Peck:
Click Here
w/ Laurence Olivier:
Click Here
w/ Frank Sinatra:
Click Here
w/ Yul Brynner (& a camera advantage):
Click Here
w/ Cary Grant (Grant slouching & probably w/ a bit of height loss):
Click Here
w/ William Holden:
Click Here
w/ Jean Simmons:
Click Here
I think he looks 5'10" range, a weak 5'10" at times but probably a tad over it at peak.
Gonzalo
said on 5/Jan/15
Great actor. Don´t see him at that height though. 1`77 fits him better
Arch Stanton
said on 4/Jan/15
Click Here
With 5'5 Sidney Lumet and Connery stooped over while filming The Offence. He really looked a strong 5'11 in that film I thought. Baffled at how short he looks in the Sea Wolves pic!!
[Editor Rob: he could look anywhere in 5ft 10 up to 11 at most, maybe 5ft 10 is a safer bet for him.]
Arch Stanton
said on 4/Jan/15
Wow check out this gem of a photo Rob/Sam
Click Here
Roger Moore, Niven, Peck and Howard!!
Something doesn't look right there!! Howard looks 5'9" tops there and Moore looks 6'4" LOL!
Arch Stanton
said on 4/Jan/15
Nice one, can you squeeze in The Offence, Ryan's Daughter and Battle of Britain? Gandhi and Superman perhaps not quite substantial enough roles for inclusion. The Offence I think must be the best Connery film I've seen perhaps with the exception of Goldfinger. I still highly recommend Ryan's Daughter if you've not seen it yet. Been a while since I saw Father Goose, can't remember how he fared with Grant.
Actually I'd thought he could look nearer 6 ft at times. With Connery in The Offence I thought he was looking around 182. Towered Claude Rains in The Passionate Friends. Not sure he was just a 180cm 5'11", perhaps Sam feels the same.