John Ratzenberger's Height
5ft 8 ½ (174 cm)
Peak height was 5ft 9 ½ (176.5 cm)
American actor, best known for playing Cliff in TV sitcom Cheers and for his voice-work in Toy Story. In this photo he had a cowboy heel on which was about 0.6 inch thicker than my sneaker. John used to list himself in the Spotlight casting directory as
"5 feet 11 inches"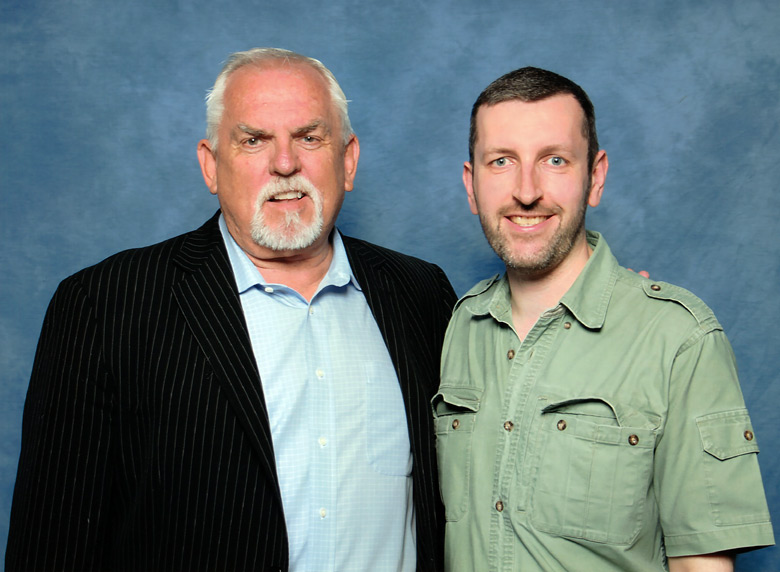 5ft 8 Rob and John @ LFCC 2015
You May Be Interested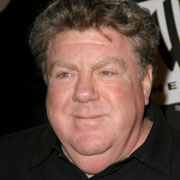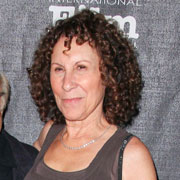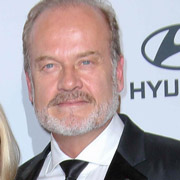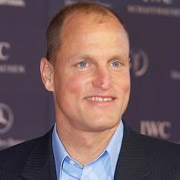 Add a Comment
18 comments
Average Guess (12 Votes)
Peak: 5ft 9.46in (176.4cm)
Current: 5ft 8.75in (174.6cm)
Bobadob
said on 5/Nov/20
5-9.75 peak imo.
Miss Sandy Cowell
said on 30/Jun/20
John just came up as a random celeb and you know what? I thought exactly the same thing as I did when I wrote on his page last year, and that is that I'd rather be called 'Catzenberger'! 😂
Ergo, it would be pointless to repeat the same comment, but anything but fruitless to review his height, so let's have a look at him....
No way could he have ever reached 5ft11 in my opinion, but he does look taller than 5ft8.5 in the above picture.
I'm going for 5ft10 for John's peak and
5ft9 for his height today. 😁👍
Bobby 5ft 10in (178cm)
said on 9/Sep/19
The difference seems 1.5 inches there. So, like 5'9.5. But 5'11 at 5'9.5 isn't the best claim.
Miss Sandy Cowell
said on 22/Jul/19
I'd personally rather be called 'Catzenberger'!
He looks about 5ft8.75 here and I'll go for 5ft9.5.
khaled taban
said on 2/Jul/19
5'9.5" peak now 5'8.75", these listings are perfect Rob , I agree 100 % with you !
Peter 180cm
said on 9/Jan/19
He looks at most 176cm,so he's actually barely even 175 flat.Listing is fine.
Christian-6'5 3/8"
said on 18/May/18
Looks 5'8.5" if you account his footwear advantage.
Jordan87
said on 17/May/18
5'11"? lol Nice one. Brought a laugh to me this morning.
Ian from Auckland
said on 24/Feb/18
Weird...I walked past John Ratzenberger years ago in Wellington, New Zealand (he was in the country filming an ad). I was surprised at how big he seemed. I'm 5'10" and he seemed easily taller than me and a clearly bigger build (I was around 195lb myself at the time). To read now (20 years later) that at his peak he was 5' 9" & a 1/2 really surprises me.
Bobby
said on 20/Nov/17
He looks 5'10 in this, assuming Rob is wearing just under an inch in footwear (I don't know why Rob likes to wear shoes like that), then .75 plus .6 equals 1.3 inches in total of footwear. So assuming he measures 5'10 with the shoes on, then subtracting 1.3 from 70 inches will be 68.7 or 5'8.7. Really just a shade under 5'9. So yeah, it's a good listing.
Rampage(-_-_-)Clover
said on 7/Aug/17
He looks like he's slowly morphing into George Wendt. He looks a strong 5ft9 but has a considerable shoe advantage. Peak was definitely at least that though. Didn't look short on Cheers
World Citizen
said on 28/May/17
He looks no more than 5 ft 8.25 if he really wears 0.6 inch boots thicker than you.
Rampage(-_-_-)Clover
said on 27/Apr/17
Ratzenberger always looked a bit taller than Wendt
Clark
said on 11/Mar/15
really? i always found wendt to edge out ratzenberger slightly on cheers.... but that maybe be because of his thicker build
Ace
said on 19/Oct/12
True Danimal. Wendy is probably around 5'8, Ratzenberger 5'8.5-5'9, Harrelson 5'9.5-5'10, Kelsey Grammar about 6'1, and Danson looks a solid 6'2.5 (always looked a solid inch and a half taller than Grammar).
Ace
said on 22/Sep/12
He always was an inch taller than George Wendt on Cheers.
Socom
said on 24/Dec/07
5'8.25 for certain.
CRYSTAL C. STRAIN
said on 7/Oct/07
OMG!! I HAVE SOOOO MUCH DIRT ON THIS DORK!! I MET HIM AT A CLUB I USED TO WORK AT ABOUT 5 YEARS AGO! WHAT A PERVERT!HE WAS TRYING TO GET ALL OF THE GIRLS TO TOUCH HIS "THING" AND HE WAS BEING REALLY AGGRESSIVE AND STUFF......I WOULD SAY HE IS 5'10"