John Wesley Shipp's Height
6ft 0 (182.9 cm)
American Actor, known for roles in TV shows Dawson's Creek and The Flash. In a 1990 Virginian Pilot newspaper it mentioned
"Shipp, who is 6-foot-1 and weighs in at a muscular 185 pounds"
. His talent agent also listed his height as 6ft 1.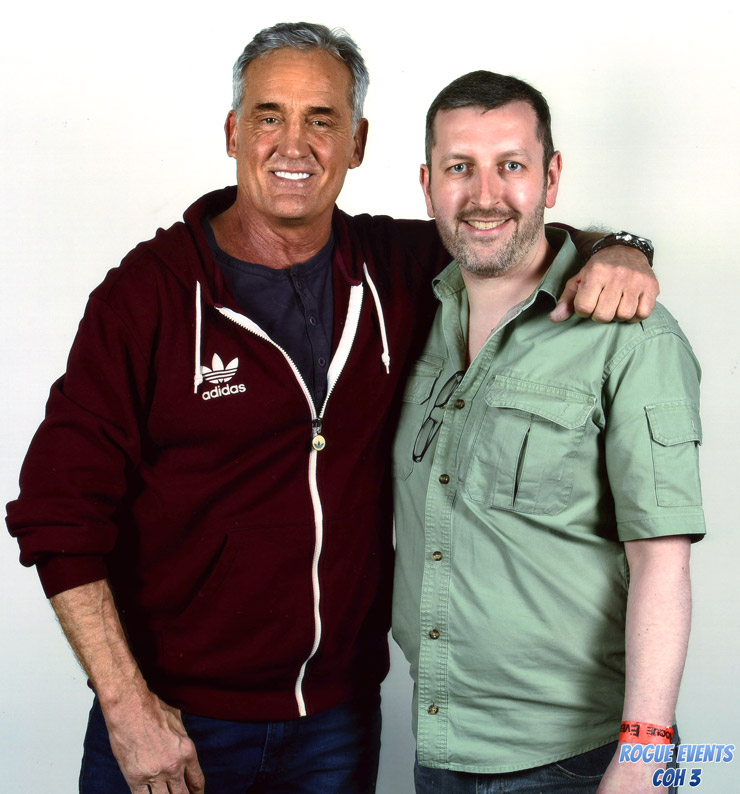 5ft 8 Rob and John @ Telford Fan Zone, 2017
You May Be Interested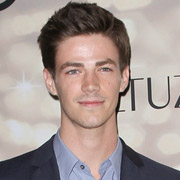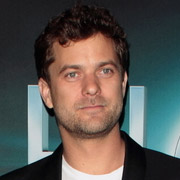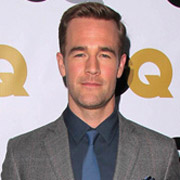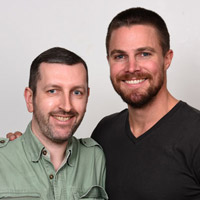 Add a Comment
85 comments
Average Guess (45 Votes)
5ft 11.78in (182.3cm)
berta
said on 15/Mar/21
rob he was 62-63 years old when you meet him. maybe little ovet 6 feet at peak?

Editor Rob
he could have lost a fraction by then, just a question whether it was a small 1/4 or 1/2 to 3/4.
Slim 6'1"
said on 24/Oct/20
183.5 when young
Rampage(-_-_-)Clover
said on 7/Oct/20
Slim, I think 183.5-184cm zone peak is arguable. Looked a very strong 6ft dude in the 80's-90's, could pass for 6ft1
Today I think can still look 6ft, worst case 182cm now
Slim 6'1"
said on 6/Oct/20
If we get photos of him young from the original flash it'll prove he was 183.5cm a proper solid 6 footer unlike 5'11.75" grant gustin
Nik Ashton
said on 28/Sep/20
Maybe he's slouching a bit!
slim 6'1
said on 26/Sep/20
183.5 young is possible
Slim 6'1
said on 9/Aug/20
@rob, do u think 6'0.25 is arguabale for prime?

Editor Rob
Might be highest I'd give him.
Slim 6'1"
said on 8/Aug/20
peak and current necessary. 183.5 peak fo sure
181.5-182 today.
Slim 6'1"
said on 3/Aug/20
183.5 young, 181-182 current, he's an old man so he's lost height
Nik Ashton
said on 17/May/20
6'1" is bang out of the question!
Alex 6'3.25
said on 8/Jul/19
He could have lost like 1 cm due to his age, but if he's around 183 means he never was a legit 185 but more around 184 cm.
Yang (5 footer 8, 172-173)
said on 6/Jul/19
No way he is 6 Footer. He is more of 5FT 10. 177.7cm
Bobby 178cm
said on 24/Mar/19
The more I look at this, the more I am convinced that he is maybe 5'10.5 current height, at least he looks this height with Rob.
Zampo
said on 11/May/18
I would have said anywhere between 5'11.5-5'11.75. I can't see him being much greater than 182 cm to be honest. So when meeting him in person, you felt he genuinely fit into the 6'0 category rather than the "nearly"?
Rampage(-_-_-)Clover
said on 7/Apr/18
I think he'd still roughly measure in around 6ft even today
LT
said on 6/Apr/18
Rob strange thing to point out but has anyone ever told you that you look a lot like Vincent gallo?

Editor Rob
I can't recall anybody mentioning it on here before!
Rampage(-_-_-)Clover
said on 2/Mar/18
I think a bit over this in his prime is likelier than under. Nowadays though he does look like he's a small bit
Rampage(-_-_-)Clover
said on 17/Feb/18
Rob, maybe 184cm range peak?
Unsub 5'10"
said on 15/Feb/18
I can see a 2.5 inch difference there. If Rob's soles are not thicker than Wesley's, well, that makes me think he's struggling to reach 5'11. We would need to see more pictures of the two of them though.
Jordan87
said on 15/Feb/18
Looks 5'10.75 tp 5'11 tops with Rob.
JJJ
said on 8/Feb/18
Am i literally the only one who sees 5'11? There's clearly a 3 inch difference. And whenever a genuine 6ft man is posted next to rob, people will argue 5'11...very confusing to me.
Bobby
said on 12/Jan/18
How likely is 6'1 at peak for John Wesley Shipp? He looked taller when he was portraying The Flash than now.

Editor Rob
some height loss is possible, though I am not as sure he was a legit 6ft 1 in the 90's.
5'11'Guy
said on 23/Dec/17
looks like a 6' footer
his peak might have been 6'1
Slim 186
said on 9/Dec/17
Tallish guy, 6' range is arguable in prime(when he played flash in the 90's) and he even seems to be clearing 5'11" with ease today, by seeing him in teen wolf.
Dreampuffe(5'9.5
said on 23/Nov/17
He look like he did have some height loss.
Legit 6'0".
travis
said on 16/Nov/17
6'1seems about right
Anonymous1
said on 21/Oct/17
I was 10 feet away from him today, at a show. In my sneaker shoes, I'm 6'1.5. He edged me out. I'd say he's 6'1. I often see posts were people assume you just start losing height by whatever age. It's my experience that that is not always the case.
Redwing
said on 12/Oct/17
Hey rob, I noticed you said this guy is still fit and I saw his old pictures of when he was young. From you're opinion does one need to be muscular in order to be fit?

Editor Rob
looked fit and strong for his age, with a handshake that could crush a watermelon.
Unsub 5'10
said on 25/Aug/17
He's dropping some height yes, in spite of that fact I can't place him over 5'11.25, I thought he was 179-80 but now I see he can be 5'11.25 today and 182-83 a few years back, 1.85m with shoes on. He's tallish
Slim 181 cm
said on 9/Jul/17
Remember, the guys 62 years old, it's likely he's lost half an inch,
Likewise 183 cm is a great height for a man of his generation and even today it still is! Except for the Netherlands and Dinaric alps of course...
Slim 181 cm
said on 9/Jul/17
Fare enough, my opinion still stands on 183 cm.
Slim 181 cm
said on 8/Jul/17
No offence big rob, but look how white his teeth are!
Another legit 6 footer.

Editor Rob
the percentage of famous people with white veneers is rather high, it definitely helps them getting roles! 👍
joe###
said on 26/Jun/17
nowadays 179 max
c-mo
said on 19/Jun/17
please god please let me age as good as this man
Canson
said on 19/Jun/17
Rob, was there a footwear advantage here? Specifically you? He doesn't look 6' more like 5'11 but then again don't know how much slouching is going on either.

Editor Rob
no, he didn't have less shoe than me.
Rampage(-_-_-)Clover
said on 18/Jun/17
Rob, how likely is 184cm peak?
Guest66
said on 10/Jun/17
On this pic he is looking closer to flat 5'11, but considering his age he could have been 6'0 at his peak.
berta
said on 6/Jun/17
this guy is 62 years old Rob i think weak 184 range is what he was and down to barely 183 now
Ronald
said on 5/Jun/17
Looks a good 2 inches above Rob
insomniak
said on 5/Jun/17
I agree with peter,he looks a strong 5'10 nothing more in the picture and you're both slouching.
Peter 179cm
said on 3/Jun/17
Come on Rob he looks nowhere near 183cm with you let alone his agency's 185 listing!He looks 178-179 max and considering he dropped height(assuming you didn't at all) he still wouldn't look over 181cm.
Maybe putting him as 183 peak 181 currently is more realistic,don't you think?

Editor Rob
a fraction under 6ft today is very possible, I wasn't sure if by age 60 he lost more than say 1/4. He looks a quite fit guy for his age.
Unsub 5'10
said on 2/Jun/17
In that picture he looks 6 cm taller than Rob, it's possible hes dropping a bit of height though, 1.79-80 most likely.
Johan
said on 31/May/17
I would have guessed 5'11.5-5'11.75 if he was straight, he seems to be leaning on you Rob.
Jordan87
said on 30/May/17
Not over 5'11 in the Picture with Rob. Dropping some Posture though.
Rob I think if he straightened up his posture he would maybe hit the 6'0 mark. If that is the case he could have been around 6'0-1/2 , maybe just under 6'1 in his youth.
insomniak
said on 30/May/17
Rob to dismiss any disbelief you should take those addidas elevators or even a bigger heel to your next con as it'd also be interesting to compare your height to taller folk.

Editor Rob
The Dons 2.3 shoe is actually more comfortable than that adidas samba clone and gives 3/4 inch more.
Byron T.
said on 30/May/17
WOW! You met the Original Flash! I'm so JEALOUS!!! Shipp does look 6'0'' today. I think his peak height was 6'1.''
Andrea
said on 30/May/17
Yeah, elevators could be a good explanation... 😊
I mean, you basically never look as short as 173 range with celebrities! The only photos where you can look as tall as you claim are those with measured people from the Height Challenge, where you are barefoot (so, you can't wear lifts)! Coincidences? Hmm... 🤔

Editor Rob
BANNED 😈

it would be interesting to be able to do a before/after at an event, one day wearing normal sneakers, then do same photos with elevators...

funny thing, I did ask Jenny in the past whether she would be willing to do a couple of photos in a big heel at a convention, but she absolutely wouldn't do it as she hates heels and never wears them. I mean even if I offered her £100 she still wouldn't do it!

The only time she did in her life was in our house, for any photo or video purpose for CelebHeights, just like elevators 👍 😏
joe###
said on 29/May/17
Rob, of course you do not use lifts I'm just being sarcastic I guess you do not understand, Shipp's just does not look 6'0 or 5'11 or 5'11.5 he looks like me around 178 at best 179 179 I'm basing myself In this clear photo he could be something close to 5'11 maybe a bad angle of the camera he has good posture here with you

Editor Rob
yes I understand. Remember - I could always have overestimated a height, but typically I don't think I'd have done it by 1 inch, I did feel the times I seen him up close that I wasn't looking at his mouth, but a bit below it!
Aza
said on 29/May/17
Looks a weak 6 ft today. Probably lost some height so may have been 6 ft.
Ray
said on 29/May/17
Can't wait till u meet Jesse l Martin he will get downgraded to 6'0.5 to .75 guaranteed. The reason everyone thinks grant Gustin is taller than 5'11.75 is bc the male cast were/are over listed (Jesse l Martin this guy, wentworth miller.
berta
said on 29/May/17
oh cool a picture with him. yeah he didnt really look 185 but i think he was close to 184 at peak and is 183 now.
joe###
said on 29/May/17
Editor Rob: I understand what you are saying. Of course some of them may indeed end up being a little fraction shorter!
In Shipp's case I think that guy could stretch up comfortably over 5ft 11 when measured, close to 6ft? I do think quite possible.
BUT NO LOOK 5´11 NEXT WITH YOU,YOU ARE USING ELEVATORS BECAUSE HE LOOKS 5-6 CM TALLER

Editor Rob
elevators 😲
Let's ask somebody who has lived with me for nearly 10 years and has been with me at over 50 conventions:
Click Here
joe###
said on 29/May/17
rob,The top of my head seems to be somewhere around 178-9
joe###
said on 29/May/17
Greg
5´11.5 omg you are blind
Andrea
said on 29/May/17
Okay, you basically explained what I said... 😁
The pictures with Jenny or Alex are the perfect example of how pictures can at times enhance or reduce the true difference! 👍
BUT my point is another: why does it happen so frequently that celebrities look shorter than what you thought they looked in person???
I mean, shouldn't it be like a 50-50 thing? Sometimes the celebrities look taller, other times shorter...
It certainly doesn't look like that, if you take a look at all the pictures you have taken through the years! It's more like: 98% they look shorter than their listing (and, in many cases, by a "noticeable amount"), 1% they look reasonably close to what you think they looked in person and 1% (maybe) they look (just a bit) taller than their listing!

Editor Rob
I understand what you are saying. Of course some of them may indeed end up being a little fraction shorter!
In Shipp's case I think that guy could stretch up comfortably over 5ft 11 when measured, close to 6ft? I do think quite possible.

Sammy Derrick
said on 29/May/17
In an old September 1990 Virginian Pilot newspaper it mentioned "For Shipp, who is 6-foot-1 and weighs in at a muscular 185 pounds".
I don't know he looks like a solid 5'11(181cm) unless he's lost some serious height.Plus he's also lost some weight just look at his forearms and wrist and compare them to Rob's.@Editor Rob have you been hitting the gym???What time did you meet him?Footwear?
grizz
said on 29/May/17
I agree with Andrea on that matter. Pro tip: never become famous and take pictures with Rob.
TJE
said on 29/May/17
5'11.5 today if he straightened up and perhaps a 6'0 peak
Shredder
said on 28/May/17
Rob , is he losing height in the pic? He looks under 5;11
Rampage(-_-_-)Clover
said on 28/May/17
I thought he could look a decent 6ft1 on Dawson's Creek…strange
Andrea
said on 28/May/17
You haven't explained why he looks so short here but I've kinda got used to it... 😄
That reinforces what I said on Wentworth's page... That is that pictures with celebrities are generally quite "useless" and the only thing that proof is that you actually have met them at some point (or that this guy is at least 5'10 range, in this case). The "sometimes photos can enhance or reduce differences" thing is true and you explained that more than once but it seems to happen something like 99 times out of 100 when you take pictures with celebrities! And I'm not talking about them looking just a quarter of an inch under their listing... In many cases, it's nearer an inch and even over, like in this case, which is a pretty big amount in a site where every quarter matters! The only people that look right around their "listings" (or measurements, I should say) are those from the Height Challenge! I think there's no celebrity listed at 6'1 on here that looks as tall as Big Al does with you! Just to make an example...
Anyway, as I always say, your opinion is much more important than the picture itself! So, if you say he looked close enough to 6' and similar to Big Alex in person, I will believe you (even if he looks near to 2 inches shorter than him with you)! 😉

Editor Rob
Yes, sometimes photos can represent a true difference, other times enhance/reduce. With flat backgrounds any distortion/tilt is sometimes harder to spot.
If you look at Manu Bennett or Tyson, both guys are around 5ft 10, yet they can pull off looking a bit taller...both really are at least 1.5 inches smaller than Wesley Shipp!
Even with Big Alex you can reduce height a little bit by moving the camera more to my side:
Click Here
.
It's more obvious if you have any objects in background to see camera distortion...
This photo of me at 5ft 10.5 and Jenny 5ft 8 in slippers
is distorting the upper part, very similar in principle to the Manu Bennett/lars mikkelsen/Tyson photos.
Colonel Sanders
said on 28/May/17
hey rob could i ask how old you are?
edouardo
said on 28/May/17
He doesn't look more than 180 in that picture
Greg
said on 28/May/17
@Joe### you're crazy that's not even close how 5'10 would look like next to a solid 5'8 guy. Robs looking at his upper lip, that's at worst 3.5 inches of difference. So the lowest I'd argue is 5'11.5" but I'll give him 6 feet since Rob has met him and given that estimate.
HonestSlovene
said on 28/May/17
Looks like a classic 5'11"/180 cm next to you, Rob.
joe###
said on 28/May/17
178 next with rob
Andrea
said on 28/May/17
Did he drop over an inch? Did you list him at his peak? Were you wearing Timberland boots, while he was in ballerina shoes? 😂 In conclusion... What the hell is going on, this time?
I don't really know him but he looks MAX 179 range with you...

Editor Rob
In person John of course didn't look near 6ft 1 to me, though I did think he was pretty close to 6ft. It is certainly a possibility he lost half inch and went from a bit over 6ft range to 'not over it' or a bit shy of it...
Guy10do
said on 28/May/17
Hmmm, an inch downgrade? I'd give him 6'0"-6'0.5" range, no less or no more,
World Citizen
said on 28/May/17
I think he looks rather 178 than 183 here. Does he have a bad posture here or do you have camera advantage?
berta
said on 27/May/17
hm dont know about this his body screams 184 to me.184,5 cm guy maybe
Chris
said on 2/Mar/17
I honestly don't think he's lost any height. He was at a local convention recently and he looked 6'1" in all the photos taken with my friends.
Rampage(-_-_-)Clover
said on 19/Feb/17
Rob, who do you think is taller this guy or Joshua Jackson?

Editor Rob
today Shipp can seem actually less than 6ft 1...at times I can see how he is estimated between 6ft and 6ft 0.5, but I'd have to see clips of him and Joshua again from DC.
Jim
said on 10/Jan/17
I met him after a play he did over the summer and he was eye to eye with me, and I'm 6 ft.
186cm
said on 10/Dec/16
6'0.5 now. Taller than grant in even footwear but not by much
Alex 164cm 5'4 feet
said on 13/Jul/16
How come Grant Gustin looks taller then John Wesley Shipp?
Josh
said on 11/May/15
Probably 6'1 and some change. Looks a bit taller than Grant Gustin
grizz
said on 30/Jun/14
Lol, I thought he was strong 6ft2,next to 6ft van der Beek. He seemed noticeably talllet than he
Excelsior
said on 13/Jan/13
Yep, he's a modest 6'1". He towers over 5'6" Amanda Pays and 5'8.5" Alex Dessert in The Flash. He doesn't look tall next to most of the villains in the show though, excluding the obvious 5'6.5" or 5'7" Mark Hamill as the Trickster.
radio_man
said on 4/Apr/07
van der beek used to look taller sometimes..so he could be 6'0
supes78
said on 21/Jan/07
5'11"? No way, 6 foot at the shortest.
Alex
said on 11/Jan/07
Agreed, 6'0" tops.
AA
said on 3/Jan/07
Actually, 6'4" is The Flash's height... the same thing happened to Matt Salinger (the guy who played Capitain America in tne big screen) and Brian Thompson (Shao Kahn in MK Annihilation)... Salinger is listed as 6'4", but he looks 6'2"-2.5" and Brian was once listed as 6'8", but he's actually 6'2"...
Viper
said on 31/Dec/06
I thought he looked 6-0 tops on Dawsons Creek. I knew his 6-4 listing was a total joke.
supes78
said on 30/Dec/06
6'1" has been my estimation of him for the longest time but for some reason, I've seen his height typically listed as high as 6'4". I'm surprised he was only 185lbs during his "Flash" days since he looked so damned ripped on that show.
AA
said on 28/Dec/06
He was once listed as a massive 6-4! In "The Flash", he really looked 6-1