Johnny Knoxville's Height
6ft ½ in (184.2 cm)
American actor and stunt performer known for Jackass and films like Walking Tall, The Dukes of Hazzard and The Last Stand. He was listed 6ft 1 on official jackass site.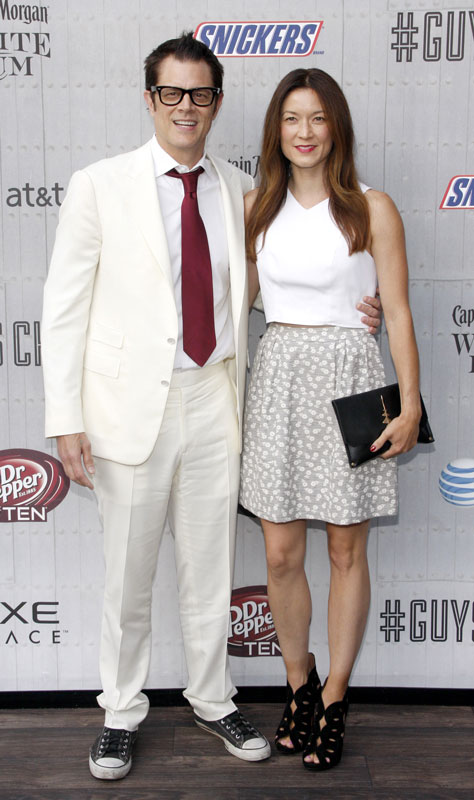 Photos by PR Photos
You May Be Interested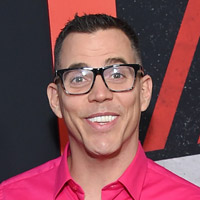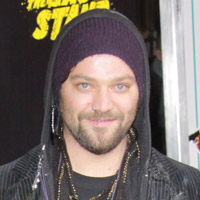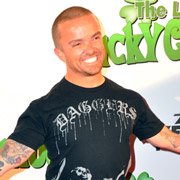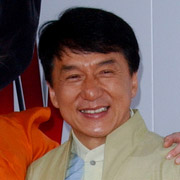 Add a Comment
111 comments
Average Guess (29 Votes)
6ft 0.98in (185.4cm)
Que lo Que
said on 5/Jan/20
This man could often times seem to be 6'2, and frequently towered 5'10 guys so he definitely needs an upgrade.
Terry
said on 22/Dec/18
He does look tall and even in pump shoes or flat shoes with no heal. I think about 6'1. Definitely not under 6'0.
berta
said on 9/Aug/18
this guy is easily taller than peak ford. he should have fords lisitng and ford his
Monkey knees
said on 30/Jun/18
Being super precise, i give him 6'0.25 morning height.
Tiemo
said on 15/Jun/18
Seems pretty tall, I'd say 6'1
robson
said on 3/Jun/18
He is as tall as Butterbean and they are wearing the same shoes. He may gives inch taller impression because he is skinny and has hair but if you look closely butterbean's head top is as equal as "bald" top of johny's head would be. And Butterbean is listed 5'11 so you have answer yourself.
C-Mo
said on 10/May/18
181cm imo
compare him to a leaning mike tyson and to jimmy kimmel
Leno
said on 21/Apr/18
Looks 6'1 for me
Monkey knees
said on 18/Apr/18
185cm dead on.
Rampage(-_-_-)Clover
said on 7/Apr/18
I think arguably a 6ft1 guy
berta
said on 14/Mar/18
6 FOOT 3/4 SEEMS GOOD FOR HIM
Colberto
said on 25/Nov/17
Hey rob what do you see for him
A 187.5 185.5
B 187 185
C 186.5 184.5
D 186 184
E 185.5 183.5
Editor Rob: still go for C-D zone
Height Sky
said on 29/Oct/17
Danger Ehren 6'1.25
Johnny Knox 6'0.25
Steve O 5'9.75
Dave England 5'9.25
Ryan Dunn 5'8.25-5'8.5 (about 173.7 cm)
Bam Margera 5'7.5
Chris Pontius 5'6.5"
Preston Lacy 5'4.5" (his listed is poor in the web)
Wee Man 4'3.5" (listed at 14 with 4'0, he said 4'1)
Tyson
said on 22/Jul/17
Rob, the TV Presenter claimed 164 cm one time but, Are these lifts? If that is correct... How tall looks Knoxville?
Click Here
Editor Rob: looked near 7 inches taller with less footwear, but I couldn't tell that presenter's shoes, whether he had a lift or not.
berta
said on 13/Jul/17
yeah he had 2 cm, on arnold and arnold had boots on that gave 3,5-4 cm and johnnys shoes gave maybe 1,2 cm so there is 4 cm beetween them. arnold 181 and johnny closer to 185
S.J.H
said on 15/Jan/17
More i see it 184cm just not enough for Johnny Knoxville more possible he holds 184.5cm to 185cm and easily 6'1 in the morning so legit 6'0.75 , rob might need to consider a little upgrade for him.. Since 6'0.75 is 184.7cm
Rampage(-_-_-)Clover
said on 11/Jan/17
I used to think he was at least 6ft2 on Jackass because he was so skinny. I think he could be near 6ft1
josh jeffords
said on 2/Nov/16
From cheap jackass production to the feature films johnny has been in he is tall lanky and odd man.
Often has terrible posture almost crouching, i think he had several back and pelvic injuries during jackass days.
He likely was taller 20 years ago then he is now, he was made to look shorter than arnold in last stand in press photo he is way taller.
His lanky build long arms and legs make him look very tall at times a weak 6 3, never looks under 6 ft.
He must be at least 6 1 .5 now maybe 6 2 on a good day based on all the data, I think he was taller than will smith back in the day who edged out tommy lee.
Sandy Cowell
said on 16/Oct/16
Earlier today I came across an article entitled 'Fake OAPs' in one of my free TV supplements, complete with some very funny pictures of Mr Knoxville as his 'Bad Grandpa' character and Mssrs Whitehouse and Enfield as 'The Old Gits'.
Before further ado, I shot off to the toilet as I feared that reading it might cause me to have an accident!
Dressing up as a comical old person is one of the funniest things an actor can do if done properly and when given the Johnny Knoxville treatment, it was truly sidesplitting! Coupled with his experience as a stuntman, he was made for that part. I never tire of watching 'Bad Grandpa' or the 'Jackass' productions. I have laughed so much that I was in physical pain!
Heightwise, I would have given him 6ft and half an inch. Bingo!
Marcus
said on 11/Jan/15
Johnny with 5'8" Kathleen Turner. Looks like 6'1" here.
Click Here
Johnny with 6'0" Grohl. Looks to have an inch on him here, 6'1".
Click Here
Johhny with 5'11.25" Seann William Scott. As you can see, Scott is always seen wearing big cowboy boots, while Johnny is wearing all stars.
Click Here
Click Here
As a result, Scott seems to have the edge on Johhny:
Click Here
However, what strikes me is that Knoxville, unlike a lot of other celebrities, seems genuinely unconcerned about his height. It's really hard for me to find any picture of him in which he isn't slouching, and most of the times he's wearing flat all stars.
I do think that you might get the impression he's only 6'0.5" from watching the pictures, but if you account the fact that his posture is always bad and he always wears at least half an inch less thick footwear than everyone else at events, I do think he is a legit 6'1". What do you think, Rob?
Truth
said on 25/Dec/14
6'2" solid.
Fern194cm-192cm
said on 16/Aug/14
Definitely a legit 6,1. Rob, Why do you think he is only 6,0.5?
Ally
said on 7/Aug/14
I dont see 7cm between him and Steve O, he must be shorter or Steve must be taller than 177
MaskDeMasque
said on 4/Jul/14
Looks 6 foot in bad grandpa.
Gheist
said on 26/Jan/14
183cm or 184cm, perhaps 184,5cm.
Who Dat
said on 9/Nov/13
I'm 6'2 and I was standing next to Johnny at luggage claim at Austin-Bergstrom. My brother is 6'1, and Johnny was at least an inch taller than me. So either he was wearing shoes that made him taller (ie. boots) or he's around 6'3.
Rampage(-_-_-)Clover
said on 12/Aug/13
"Johnny Knoxville height: 6ft 0.75in (185cm)"
Looks just about 6ft1
cole
said on 22/Jul/13
I think he could be near 6'1, in converse he was still noticably taller than Arnold Schwarzenegger in boots.
gonzo
said on 9/Jul/13
I taked a photo with him,im 1.88 and he was like 1.86-1.87
Ducky
said on 2/Jun/13
He is a cute 6 foot.
Rikashiku
said on 11/May/13
He looks about an inch taller than Arnold Schwarzenegger.
Dmeyer
said on 23/Mar/13
S w Scott , when in 1.5-2cm more shoes looks taller than arnie does near knoxville , arnie is close to 5'11 flat today
Connor 183cm
said on 28/Jan/13
Rob do you think 5ft 11.75 or 6ft is now possible for johnny after the damage from his injuries?
[Editor Rob: I think he's still in 6ft range]
Connor 183cm
said on 27/Jan/13
Rob is it possible johnny is under 6ft now? he must have had loads of injuries off jackass
[Editor Rob: he seems to have held up ok]
Danimal
said on 25/Jul/12
Tommie says on 20/Jun/11
next to 6´3 Tony Hawk .. that looks really strange.
Click Here
6'3" Tony Hawk is 6'4".
Gordon26
said on 16/Aug/11
Met Johnny at a Pizza Hut (in Long Beach,CA) counter 'bout a week ago. He was wearing regular 0.75 inch thick skater-sneakers - same as me. It was around noon. I'm 6'0.75 and Johnny was a-shade shorter than me. I'd say 6'0.25 (183.5 cm) at best, he had a great posture. We were almost on an eye-level. I was there with my buddy who's 6'2 and he looked clearly taller than Johnny. He was looking directly at his forehead.
So I'd say he's 6'1.5 in the morning at best and 6'0.25 midday.
Definitely a tall guy 6'+ group.
Tommie
said on 20/Jun/11
next to 6´3 Tony Hawk .. that looks really strange.
Click Here
on another picture you can see that Knoxville is wearing his chucks (what a surpise) Toyn is wearing some skate shoes
search it on google images: Johnny Knoxville, Tony Hawk
Dan
said on 8/Jun/11
in dukes of hazzard, him and sean william scott both have boots on right?, he looks maybe an inch taller, i think 6foot on the dot
Mohammed
said on 26/May/11
I would say he's 182-183 cm, doubt he's 184 let alone 185.
Silence DoGoode
said on 30/Apr/11
I work for a major airline. Johnny has been to my counter, he stands 6ft tall, (same as I) and while I checked him in, he was standing on the bagscale. Wearing jeans, sneakers and a t-shirt, he was 184 pounds as of 2-2011
somebody new
said on 13/Mar/11
howard stern asked him about his height and weight and he said 6-1, 178ish (170 while filming jackass)
SAK
said on 5/Feb/11
Just watching jackass2 right now and looks 184cm/6ft0.5. He is slighter shorter then Will Smith(187cm/6ft1.5).
Rampage(\-_-_-/)Clover
said on 27/Oct/10
6"0 flat or 183cm is nearer. He was about 2 inches shorter than Will Smith in Men in Black 2.
Original
said on 19/Jun/09
5'11.5" barefoot.
Lenad
said on 27/Jan/09
He looked tall in Jackass. 6'1 or close to it sounds right for Johnny.
IMRIGHT
said on 19/Dec/08
IM 6'2 HE IS ABOUT 6 0'1/2 BUT ID GIVE HIM 6'1 BCOS HES ALWAYS IN FLATS LOL HE SHOOD HAVE SUM LIFTS THERE GREAT LOL I LOVE BEIN 6'5 IN SHOES LOL
Bo
said on 30/Nov/08
He cant be 6'1. Look at him here next to 5'8 Bam, he looks more like 5'10-5'11
Click Here
glenn
said on 14/Nov/08
6-1.bad posture make him appear shorter.
Alex
said on 6/Nov/08
More like 6'0 minimum I'd say but not 6'1. Somewhere from 6'0-6'0 1/2 I'd say he is.
Viper
said on 29/Oct/08
Hes 6-0 tops.
Clay
said on 28/Oct/08
6'1, and maybe change.
Alex
said on 24/Oct/08
I haven't watched Walking Tall in sometime but I think Rock had 2 inches or maybe a bit more on Knoxville. Knoxville is def in the 6'0-6'0 1/2 range. The 6'1 listing may just be rounded up. Of course you can be as low as 5'10-5'11 and be listed at 6'1 but Knoxville looks at least 6'0.
el toppo
said on 18/Oct/08
I always thought he was way taller. I just watched Walking Tall and I would say KNoxville is an easy 6 foot 1.
Sofia
said on 8/Apr/08
On johnny's official page it says he is 187.3*inch tall. so yea i would say he is about 6 foot 1 tall.
Hugh
said on 22/Mar/08
More 6ft1-6ft2. In Walking tall he wasn't to much shorter than the Rock.
nate
said on 26/Feb/08
yeah he gives me the impression hes 6-2.
tim
said on 20/Feb/08
Wow i thought this guy was like 6'4 thats crazy hes only 6ft he like towers over every one on jackass.
poster
said on 10/Jan/08
listed as 187cm on his myspace
Kaneda
said on 4/Oct/07
Its A Punjabi Ting (UK):
You don't, I'm 6'1 and my boss is 5'11 and I'm slightly taller. You can tell I'm taller but he can look me in the eye easily..
b boy
said on 4/Jul/07
I saw this guy on Hollywood blvd. about a year ago.He was my height or a little shorter and I was wearing flat shoes.I am exactly 6 ft. I would say he is more like 5 ft 11.5. He is definetely not over 6ft.
Its A Punjabi Ting (UK)
said on 3/Jun/07
I didn't know that a 6ft 1 guy "towers" over a 5ft 11 guy.
PJ
said on 1/Jun/07
Saw him in SoHo a couple times. I'd say 5'11 barefoot, he *might* be 6' IN shoes.
MD
said on 21/Feb/07
lol @ Adler calling 5'11" 'very small'! Now that's a good one.
adler
said on 21/Feb/07
in 2005 knoxville was throwing eggs at a friend of his and i got in the way. an egg got all over my shoe. by the way, this was in boca raton florida, in the parking lot of a large mall there. so i approached him and i was angry. when i got up close, i realized who he was and he was very apologetic. OK, my point is that he is very small. i am 6 foot 1 and he is 1.5 inches shorter. he stands at 5'11.
Anonymous
said on 21/Jan/07
Steve o is the same as knoxville
Glenn
said on 31/Dec/06
Pontius whole body seemed short.he was an obvious short man.short legs,arms.Steve seemed more average.
Glenn
said on 31/Dec/06
I watched the 2 of them for a couple hours at a club.I was shocked at how short Pontious was and how tall Steve O was.Steve has weird posture and does look short,until he straightens out.
Editor Rob
said on 31/Dec/06
I put up your other knox pic, and that
Click Here
other martin short/ackroyd one.
Ali
said on 28/Dec/06
Don't forget jk that people shrink during different periods of the day. And also Tom Sizemore is at least 6'0 despite what people may believe. His worse day, he would look 5'11. Johnny Knoxville could be at least 6'0.5 or a little less during different periods of the day.
Glenn
said on 25/Dec/06
Steve O is hard to pin down.I thought he was 5-8.he is at least 5-10.even looking a hair taller than that when I finally met him.
the shredder
said on 17/Dec/06
i met him friday night , he give me an autograph and my friend got a cell phone pic of him walking outside ! he was not near my 6'3 friends height and really was not that much taller then 5'10 cuz !
my best bet is that hes around 6'0 !!!
6'2'' JK
said on 8/Dec/06
The guy looks 6'0.5'' to me as he listed
15and5'7''
said on 8/Dec/06
i'd say knoxville is 6-6'1'' and Rob when are u gonna add the new pic of knoxville and glenn?
Markus
said on 29/Nov/06
For some reason I dont buy Steve-O is 5-9, he looks taller than that.
Maybe cause hes skinny, but Id give him 5-10 at least
Glenn
said on 29/Nov/06
Steve O is 5-10.I thought he was shorter.
jK
said on 29/Nov/06
Danimal...look @ the picture....is this guy 1m83? never!steve-o is really 5ft9...
if this would be true his eyes should be on the same level as steve o's skullcap.
on the picture with glenn i'd guess 5ft11 (7cms above glenn)
dnt ever distend
[Editor Rob: there's another pic of Johnny and Glenn, I'll add that at some point.]
Danimal
said on 21/Nov/06
That's the truth because you said so JK? I think not.
Glenn
said on 21/Nov/06
Nah,he is around 6ft.another pic coming.he never stands straight.
jK
said on 21/Nov/06
yeah time for a downgrade....give him 5.10,5 barefooot, thats the truth
Leung
said on 24/Oct/06
He was a guest on Rove (Australian TV) last night; I would estimate that Knoxville is 6'1".
Viper652
said on 22/Sep/06
Hes no taller than 6-0. If he was just an inch shorter than Damien, looks like Damien might be just 6-1.
stan
said on 20/Sep/06
He was on TRL next to damien and appeared 6'1
Drew
said on 19/Sep/06
Lol why does the picture say "Jackass with 5ft 8 Glenn"?? His name is not "Jackass".
[Editor Rob: because I include little things that help get me more visitors. If you see some alternative spellings beside a picture or another word, 98% of the time it is intentional.]
jim
said on 17/Sep/06
johnny knoxville is every each 6'1...meet him a few times and he is definetley no shorter then 6ft1.
also everytime i've ran into him he has been wearing his famous chuck tailor shoes. He is a tall man in person.
mahe85
said on 1/Jun/06
and in this picture william looks taller than knoxville (of course because of the heels) and next to the other guy hes still a bit smaller than him
mahe85
said on 1/Jun/06
right and so william scott about 1-2 inch(es) taller than johnny on this picture.i think that guy next to johnny is 1m83 (6ft). but johnny is never 6ft barefoot...
they have the same heels and johnny looks about 2 inches smaller than that guy next 2 him!
Alex
said on 1/Jun/06
Look at the heels, Sean has bigger heels then Johnny does.
Alex
said on 1/Jun/06
If that guy is 6'1 then Knoxville is 6'0 even then. He only looked 6'0 next to 5'10 Sean William Scott every time in Dukes of Hazzard.
Anonymous
said on 30/May/06
exactly. that picture proves he is six foot one
[Editor Rob: this guy standing beside Noxville says he's 6ft 1]
mahe85
said on 30/May/06
never ever is johnny over 6 ft!!!!!!!!!!! he is 5ft 10 barefoot!!
look at that picture
Click Here
all americans add some centimeters to their height but in real life this guy is not over 5ft 11
Alex
said on 23/May/06
Actually I don't think hes anything over 6'0. 6'0 even sounds most accurate. He only looks about 2 inches taller than 5'10 Sean William Scott.
Anne
said on 1/May/06
Lmeister: "How about the rest of the JackAss guys. For instance Bam Margera is listed fom 5'7'' to 5'10.5''"
5'7 seems more likely. I saw him in Senssi-club once and he seemed to be shorter than me (5'9), though I wasn't standing next to him.
Maybe you could add his height here? He even has his own show now...
Alex
said on 5/Apr/06
Glenn what was your estimate on his height? 6'0-6'0.5, no more no less is my estimate.
Height Detective
said on 5/Feb/06
Sean use strange footwear to look the same height as Knoxville , in premiere photos and in the film set he seems to wear the same suspicious shoes.
http://eur.news1.yimg.com/eur.yimg.com/xp/uno1/20050930/14/629968324.jpg
http://img.epochtimes.com/i6/5080246481470.jpg
In both the posture of sean looks artificial , may be due to the lifts...
Cait
said on 29/Jan/06
He has to be 6'1 becaus i am 6 and i meet him and he was about n inch above me
Brett
said on 29/Jan/06
I think this is underselling Knoxville, anything under 6ft is no feasible.
[Editor Rob: maybe I give knox back 1/2 inch...the trainers he wears a lot at premieres look old and very thin so...they may not give much compared to normal shoes]
Glenn
said on 22/Jan/06
6-1.cause the other dude,sean scott willaims is 6 feet.
Chris
said on 20/Jan/06
In Jackass Johnny wears converse ankle sneakers a lot but they have a thin sole so he is probably still 6'0" even in these.
dmeyer
said on 20/Jan/06
if you pay atention knoxville wears oftenly cowboy boots in movies for exemple walking tall or the on he did with scott
Gotxo
said on 3/Jan/06
Gyllenhaalic, one thing is that he's not 6'1" but at least he looks 6'.
I could be wrong, but he certainly looks it.
CoolJ
said on 3/Jan/06
Alex: Scott is a good 5'11"
gyllenhaalic823
said on 3/Jan/06
melissa sounds more obsessed with johnny knoxville then i do of jake gyllenhaal =)) lol
but anyways he does look around this height, although I'd knock it down between 1/2 and 1 inch. I don't know, he just doesn't look the full 6 feet.
melissa
said on 19/Dec/05
I LOVE JACKASS IS AWESOME SHOW HEHEHE! johnny knoxville looks tall as on his show cos he is a sexc tall skinny gorgeous lookin man 183cm is pretty tall since im the tallest in my family hahahha i did see on his website that he is 6'1" not 6' i know it aint much of a differnece but i just wanted 2 say well luv ya johnny
mac1
said on 28/Nov/05
on the official knoxville website it says he is 6foot1 (http://www.absolutjackass.net/bio.html). He looks it atleast that aswell, pop it up to 6foot1 dude.
Brett
said on 21/Nov/05
ButterBean was just in Australia, man that dudes fat, he weighed in at 175kg, and they said on the Fight info that he was 183cm, but the Commentator of the fight corrected it , and said he was "5'11" or 180cm". Thing is I do remember Knoxville being bigger then butterbean?
Brett
said on 6/Nov/05
honestly Rob, I reckon SWS had chunky shoes on around Knoxville, and Knoxville is probably a legit 6'0.5" or 6'1"
[Editor Rob: the funny thing is...SWS has recently been shown in old sneakers and doesn't look that far off JN]
Lex
said on 8/Oct/05
Searching through the Internet, I've found a site that has Butterbean listed at 5'9 http://bodyslamming.com/other/butterbean.html , I don't know if this is really his height...if it is, Johnny Knoxville might be near to 5'11 max.
Lex
said on 15/Sep/05
In the Jackass movie, there is a boxing scene between Butterbean and Johnny. They're wearing the same boxing heel shoes, and because of that comparing they're height will be 100% accurate. Butterbean is listed as 5'11 and Johnny is the same height as him. Remember that Butterbean has no hair, and because of that Johnny seems to have 1 cm over him.
MD
said on 5/Aug/05
At most Sean's boots will give him 2" And even if we put Sean at 5'11" that's only 6'1" I suspect that Knoxville is 5'11" to 5'11.5 bafefoot.
Lmeister
said on 10/Apr/05
How about the rest of the JackAss guys. For instance Bam Margera is listed fom 5'7'' to 5'10.5'' all of them seemed to be kinda shortish compared to Johnny. At least i thought that Johnny Knoxville is closer to 6'2'' than 6'0'', but I guess if one is surrounded by shorter guys...
[Editor Rob: Johnny's officially 6ft 1. Hadn't looked at him in a while but 184 I think is more probable.]