Johnny Messner's Height
5ft 11 ½ (181.6 cm)
American actor, best known for films such as Anacondas (2004), Tears of the Sun, Running Scared, Weaponized, The Equalizer and Hostage.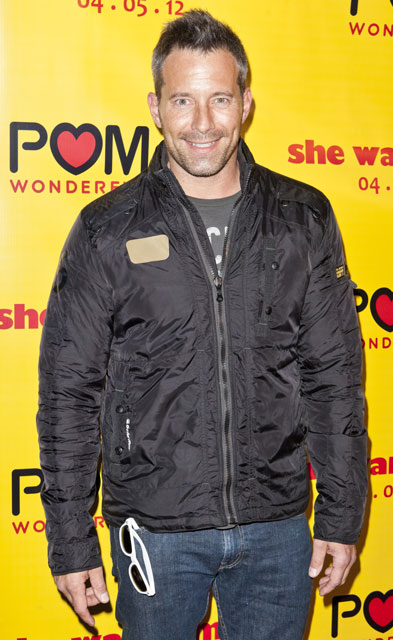 Photos by PR Photos
You May Be Interested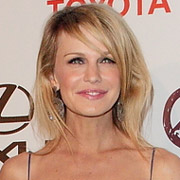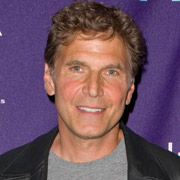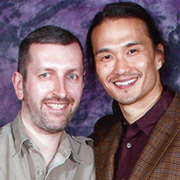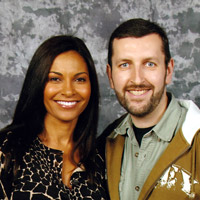 Add a Comment
19 comments
Average Guess (11 Votes)
5ft 11.45in (181.5cm)
JJAK
said on 14/Nov/17
Johnny is not tall by any means he is about the same as bruce willis all bs aside average height. "5 10 to 5 10.5"
He is always towered by 6 1-2 folks even some strong 6 footers make him look short.
Decent actor but only as a tough guy either villain or dark antihero type.
true2
said on 1/Oct/17
same height as Dominic Purcell.
berta
said on 5/May/17
could he be shorter than what he can seem because he is very well built. i mean bruce willis almost looked taller didnt he?
Ginny Scofield
said on 11/Sep/16
Very easy on the eyes ~ he won me over with Tears of the Sun & A Soldiers Love Story ~
SAK
said on 8/Nov/11
182cm is right, not quite a full 6fter
Jack
said on 16/May/11
A true 5.11.5..no more no less
some guy
said on 20/Dec/08
In Spartan he was definetly 1-2 inches shorter than val kilmer so this height seems right.
mike
said on 8/Oct/08
just yahoo engine search: Paul Walker and Johnny Messner....there in the mix of the pics you'll see a pic with Messner holding a gun to Walker
check this site out....Paul Walker and Johnny Messner. First and for most, why would you make an antagonist seem shorter and smaller? Doesn't make any since, if anything they would have made Messner appear taller, which clearly they did since everybody thinks he's over 6'0".
However further explain my point, heres a pic from the scene at the old rail yard in running scared. Walker is labeled at 6'2" 6'3"....so I guess Walker was the one standing on phone books or railroad trestle this time huh bps?
No hard on here Bps, clearly the only one who has one for Messner is you.
5'10" max end of story
mike
said on 15/Jun/08
so bps I suppose all the men besides one in that picture on the link I left below must have been over 6'5'? No way, highly unlikely....sometimes actors are just shorter then they appear on tele....oh well. Get over it
bps
said on 25/May/08
Well Mike, do you know the heights of all those guys in the pictures? No. I doubt you even know their names. For all you know they could be 6ft5 plus. And no, the director may of chosen to have Johnny's character appear shorter than Paul's as I'm sure you noticed Paul's character in running scared actually had the upper hand all along, which could explain the choice of angles.
Besides that being speculation, you cannot count the cafe scene as the two of them are easily two feet away from each other in that scene, not close enough to compare height. Johnny was however very close to Arthur Nascerella, who is 6ft1 and I think you can clearly see there is little or no difference in height there.
To futher my point.....
Click Here
Click Here
Dominic Purcell, 6ft2 (from his own mouth)....There
mike
said on 17/May/08
BPS, your not seeing the big pic here, look at the link I sent here on the site...he obviously almost a head shorter then these guys in the pic, plus you say using camara angles make all the difference.....he was the antagonist in the film, if camara angles make all the difference, then they would of made the antagonist look taller then paul walker, wouldn't they? Does that make since??? its obvious when you see him in the cafe scene, when Johnny stands up, Paul is almost if not a head taller then him.... 5'9" max no more! Period!!!
Viper
said on 15/Apr/08
6-1 is crazy for him.
bps
said on 14/Apr/08
Johnny is 6'1. You can't use Running Scared as a decent example of his height, there is never a shoulder to shoulder shot of him and Paul Walker. Camera angles make all the difference.
If any of you are familiar with the TV show supernatural you will see that the two leads males look massively different in height, even when walking side by side. When in fact there is a very similar height difference between them and Johnny and Paul. A few inches makes a lot of difference on camera. Check out the pictures online of Johnny shoulder to shoulder with six foot one Dominic Purcel and you'll see.
mike
said on 17/Dec/07
Click Here
Glenn,
Just thought i'd add a site link here for all to see. As far as Messner is 6'0" I would have to disagree. Especially after seeing this pic that I ran into on the net. Just about everyone of these guys casted in running scared in this pic, towered over him except the guy standing to the left. Also the dinner scene in the movie, when messner stands up and walks off to the front door, there for split second you can actually see his real height....honestly looked like Walker was at least a head taller. Wanna say here 5'8" - 5'9" MAX, nothing taller.
Anonymous
said on 6/Nov/07
A few pictures from of Messner and 6'5 McBride from the Killer Instinct series that Ashnar was talking about.
Click Here
Click Here
Click Here
Click Here
I don't know. Not totally dwarfed by McBride but definitely not a solid 6 footer. I'm thinking no more than 180cm for this guy.
20 and 5'6
said on 5/Nov/07
honestly he looks 5'8 on running scared, does'nt seem like a 6' tall at all. Walker totally tower over him and in my opinion walker is no taller than 6'1.
AshnarLynx
said on 25/Sep/07
Have you seen that "Killer Instinct" series? There he looks circa 10-12 cm shorter than the 6'5 Chi McBride. That means he is solid 6'-6'0 1/2
Markiss
said on 11/Mar/07
I agree, assuming walker is 6'2 and a bit.... Messner looked about 5'10-ish in Running Scared.
However it is not unreasonable to assume that the casting director ensured that Walker appeared significantly taller in those scenes to enhance the appeal of the protagonist (Walker)
Anonymous
said on 16/Aug/06
Don't know about this one. If Paul Walker is only 6.2 1/2 then see Messner standing next to the guy in Running Scared. There is a pretty big height difference, myabe 3-4 inches.
[Editor Rob: yes, see paul walker page 7/Jul/06, I thought a good few inches]