Nick Chinlund's Height
6ft 2 (188 cm)
American actor best known for roles in films such as Con Air, The Chronicles of Riddick, Ultraviolet, Need for Speed, Training Day, Eraser, Tears of The Sun and The Legend of Zorro. On NickChinlund.net he is quoted as saying his height was
"6'2"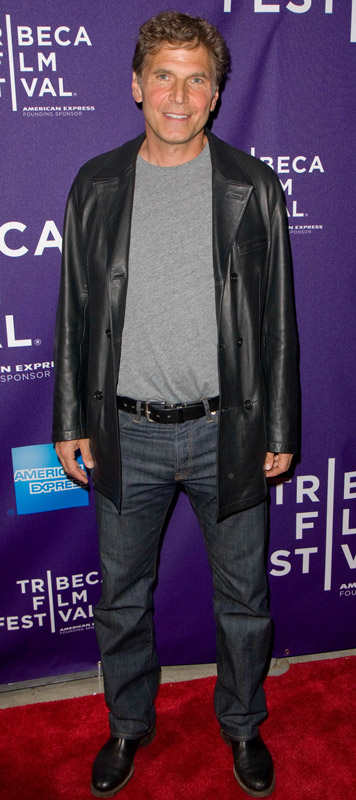 Photos by PR Photos
Add a Comment
17 comments
Average Guess (4 Votes)
6ft 2.13in (188.3cm)
berta
said on 16/Sep/18
188-188,5 rang guy.elegit 188 guy
Rampage(-_-_-)Clover
said on 13/Nov/17
Looked 189-190cm in Con Air
Rampage(-_-_-)Clover
said on 3/Sep/17
He looked noticeably taller than Arnold aswell...
Buster
said on 28/Aug/17
Just randomly watched "eraser" on TV, the few scenes where this guy and schwarnegger are next to each, this guy really seemed obviously bigger than arnie by a good inch, if not more. Either he is bigger than 188cm or arnie is not 187cm.
Rampage(-_-_-)Clover
said on 1/Jun/17
At least 2in on Cage...looks withered away in the above photo. Looked broad and muscular in Con Air
Sandy Cowell
said on 5/Mar/17
Judging from the picture, he is withstanding the test of time very well, menacing or not!!!
(...and he IS menacing! What I've just seen takes some beating!)
Sandy Cowell
said on 5/Mar/17
Ugh! Nick is now playing a creepy weirdo fetishist in the 'X' Files! (Series 2, Episode 13).
He is enormous, towering over Scully and the taller women as well, ogling corpses in a funeral home and speaking in a weird voice, trying to win the trust of unsuspecting females! He's got to be 6ft2.25!
Sandy Cowell
said on 25/Feb/17
@ Rampage - Hi! I read your comment about Nick Chinlund coming over as imposing in 'Con Air', and as I have seen the film a few times, I thought "I must check this fellow out!" His name, you see, vaguely registered so I thought I'd see a picture of him to see if it jogs my memory!
He does ring a bell. I also have seen him in 'Training Day' recently. He is rather a tall actor, so I will agree with your 6ft2-and-a-quarter from June 2015.
I think it's always interesting to check out a name which crops up only spasmodically!
Rampage(-_-_-)Clover
said on 25/Feb/17
He looked quite imposing in Con Air.
berta
said on 12/Feb/17
he looks like a honest 188 guy. probably not a mm under it could be 2-3 mm over. he looks liek he lost a lot of musles in the photo.
Rampage(-_-_-)Clover
said on 16/Aug/16
Rob, is a fraction over 6ft2 possible?
Editor Rob: at times he might look it, but I think the guy is pretty much a typical 6ft 2 man.
Rampage(-_-_-)Clover
said on 9/Jun/15
"Nick Chinlund height: 6ft 2¼in (189cm)"
Watching Con Air, I'd have thought a fraction over 6ft2. Easily 2in on Cage.
Sam
said on 25/Mar/14
This guy looks bigger on-screen. He seemed massive as the death row convinct in an episode of SVU who chokes out Stabler. The man probably weighs upwards of 220 lb.
Ivan 6'2.25
said on 11/Nov/08
I saw The Legend Of Zorro lot of times and he had 4 inches taller than Antonio Banderas so he looks like 6'1.5 tall.
Anonymous
said on 23/Sep/08
Pretty tall guy,6'2
sam
said on 13/Nov/07
He also had about 2 inches of height over Christopher Meloni.
Anonymous
said on 2/Jun/07
On an episode of Law & Order, Chinlund had at least two inches on 6'1" Sam Waterston.