Cole Hauser's Height
6ft ½ in (184.2 cm)
American actor, best known for films such as 2 Fast 2 Furious, Pitch Black, Tears of the Sun, Good Will Hunting, Dazed & Confused and Olympus Has Fallen.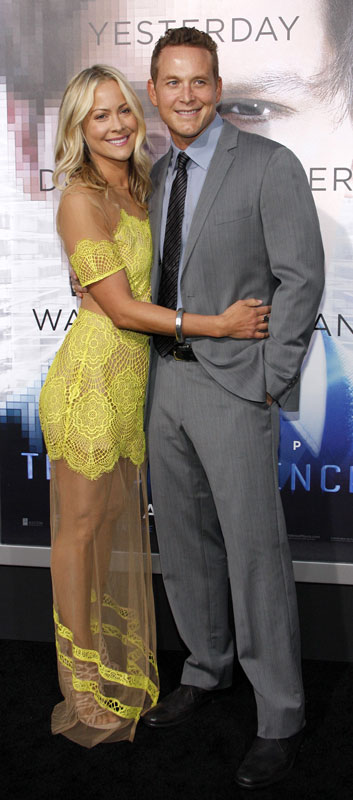 Photos by PR Photos
You May Be Interested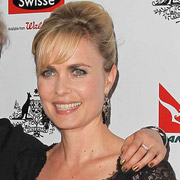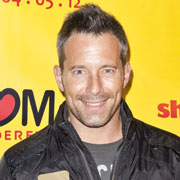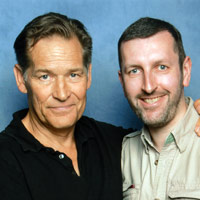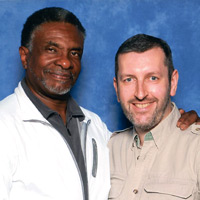 Add a Comment
24 comments
Average Guess (8 Votes)
6ft 0.28in (183.6cm)
Rampage(-_-_-)Clover
said on 15/Jun/19
I think he's around the same as a present Kevin Costner
CDS
said on 25/Jul/18
Wow, I thought he was taller than this listing for sure!?? On tv's "Yellowstone", he edged out 6'1" Kevin Costner and back in the 2004 film, paparazzi, he was a good 2-3 inches taller than Matthew mcconaughey. I honestly thought he was more like 6'2" or 6'3"??
5'11.25 at noon
said on 11/Feb/18
Looks 6'0.5 max compared to Paul walker in Fast and furious 2.
Jake: 1.84 m- 1.85 m
said on 6/Sep/14
Looked 184 in 'Olympus'. He edges out Dylan McDermott.
Balrog
said on 21/Aug/13
He also looked 5in shorter than Vince Vaughn in the Break Up. He's 6'0" I think.
Balrog
said on 4/Aug/13
This guy didn't had much on Willis in Tears of the Sun or Hart's War. He might be 184 cm but I think he's 183 cm.
Bobby
said on 13/Jun/13
In 'Paparazzi', a news clip shows him standing in front of a lineup chart at a flat 6 foot.
Balrog
said on 24/Jan/13
Agree with Joey he looks more 6 foot range than 6'1''
Joey
said on 13/Jan/13
probably his height in regluar 1inch shoes...so i go with 183cm in barefeet
me
said on 8/Nov/11
i thought that he was like 5ft 10
KT
said on 1/Aug/11
Taller than Vin Diesel in the movie "Pitch Black."
Rampage(-_-_-)Clover
said on 17/May/11
Looks a little less than this like 184cm...
He could be like 6"0.75(185cm)...beside 6"2.25 Paul Walker looked about 2 inches shorter
Nita
said on 30/Dec/10
He is so hot I just seen a movie with him and I wanna say he looks like he is 5'9.
Hugh
said on 8/Dec/08
Legit 6ft1. Could push more.
anonymous
said on 14/Mar/08
cole is not 6`0 viper. neither is perry 5`10.
dmeyer
said on 15/Jan/07
does look it near 6'5 vaughn
Viper652
said on 7/Sep/06
Well then It looks like Im wrong on Cole, because I estimate Perry at 5-10 Max. Cole is then 6-0.
dmeyer
said on 6/Sep/06
in paparazzi he did look about 2 inches on matthew
dmeyer
said on 9/Jun/06
i have seen paparazzy and he does look 6'1"
Viper652
said on 26/Apr/06
Cole looks a solid 6-1 to me.
Anonymous
said on 7/Apr/06
Didn't they say in the Paparazzi that they were searching for a 6' tall man?
dmeyer
said on 12/Feb/06
he might even be 186 cm on a good day
Smoke
said on 21/Mar/05
I've stumbled upon some pics of Cole with Matt McConaughey...now somebody's height is incorrect here! Either Matt is truely the 182 cm he's always been listed at, or Cole Hauser simply isn't 185 cm. The shot I've got of them together they do look about an inch apart.
http://www.wireimage.com/GalleryListing.asp?navtyp=SRH&str=cole+hauser&styp=&sfld=C&nbc1=1&sortval=4d&PageNum=2
Smoke
said on 21/Mar/05
In Paparazzi there was a Mugshot with Cole playing Bo Laramie. I maybe wrong here, but I recall the thing reading him as 73 inches (6'1") but I'm pretty sure he was wearing shoes in the shot. Now if 50 Cent is 73 inches with shoes on, then I wonder just how tall Cole is without shoes? Hopefully someone can find the screencap from Parazzi that has Cole standing in front of a height chart.
[CelebHeights Rob: yes, someone keep an eye out for this if you rent the paparazzi DVD. It ain't out over here yet or I'd screen grab it...I would agree that McConaughey really isn't more than 1.5 inches shorter than Hauser from various pics of them together...and the more I think about Reign of Fire the more I remember him being far closer to Christian Bale's height than I had thought. Hmm.]