Jordana Brewster's Height
5ft 6 ½ (168.9 cm)
American actress best known for appearing in movies like The Fast and the Furious, D.E.B.S. and The Faculty.

You May Be Interested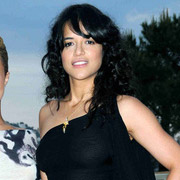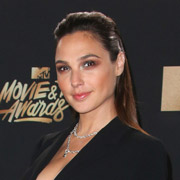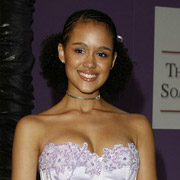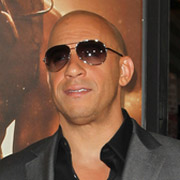 Add a Comment
23 comments
Average Guess (30 Votes)
5ft 6.4in (168.7cm)
Miss Sandy Cowell
said on 13/Jul/20
I know the name very well, but the only film I'm familiar with from those up stop is 'The Faculty'.
So after investigating, I found that Jordana starred in 'Texas Chainsaw Massacre - The Beginning', from 2006, together with AHS's Matt Bomer and horror regular, Lew Temple. So that'll be another one of hers I'll have seen! 👌😁
5ft6.5 for the lovely Jordana. 👩🌹
TheBat
said on 11/Oct/19
5'6.5" is spot on.
Matt32
said on 18/May/19
Jordana Brewster is much shorter than Diora Baird and Matt Bomer. Diora Baird is listed here as 5ft 7 and Matt Bomer as 5ft 11. She's within the 5ft 4/5ft 5 range barefoot.
Nik
said on 16/Mar/19
The average vote suggests she may well be 5'6.5"!
MAD SAM
said on 12/Aug/18
Easily 169 cm or 5'6.5", looks short cause Paul's like 6'1.5" and Dwayne is 6'2.5" and 5'10" Vin in 3" lifts and amongst all that she's in flats
ChrisT
said on 9/May/18
She's less than 5ft 6. Paul Walker and Vin Diesel towered over her even when she wears high heels. She's not more than 5ft 4 barefoot:
Click Here
Nik
said on 20/Dec/17
She is 5'6.5" - 5'6.75"!
Jay
said on 3/Jan/17
Looks around 5'6
Enigma
said on 22/Sep/16
She is one sexy woman
Norma26
said on 18/Jul/14
I agree I think she looks 5ft 5 too.
Hugh 189
said on 12/Jan/14
Five feet five
Fredrick
said on 5/Nov/11
@Alex: But Jordana is certainly not standing straight-up in that pic, you can't judge their heels at all and she barely looks two inches smaller. Doesn't prove 5-6.
Alex
said on 22/Oct/11
With Sara Foster who is a claimed 5'9
Click Here
Jordana appears to have the higher heels but hard to tell. I'd say 5'6 max.
BellaPetite
said on 11/Aug/11
Jordana is no more than 5'5" she consistently wears 3 to 6inch heels giving her the illusion of greater height. What we do know is that celebrities and models don't tell the truth about their height, BellaPetite.com!
Anonymous
said on 12/Feb/11
This girl is beautiful. She looks 5'7"-5'8" but 5'10" is too much. If she said she's 5'6".... why a girl would lied in being shorter in hollywood?
Your Mama
said on 25/Dec/10
looked 5'5"/5'6" - in that pic below...she has heels on with those shoes with the Fast and Furious guys
MWalker
said on 15/Dec/10
Never mind my previous message. That's Gal Gadot between Vin and Tyrese and she's 5'11"... oops
MWalker
said on 15/Dec/10
She looks about 6' here, compared to vin diesel (6'), Paul Walker (6'3")and Tyrese Gibson (5'11")
Click Here
Fredrick
said on 21/May/09
Here she is with Amanda Righetti (5'8 and 1/2''). I'd say Righetti looks 1 cm taller, but wears small heels. I don't know what heels Brewster's hiding behind those long trousers, but I could see her at 171 or 172 cm.
Click Here
Anonymous 2
said on 25/Mar/09
Interesting. In Annapolis she was considerably shorter than James Franco even when wearing sizeable heels, and if Franco is 5'10"-ish, as listed on this site, then I kinda expected Brewster to be a bit shorter.
Anna
said on 1/Jul/08
I thought she was taller than 170 cm. I mean in fast and the furious she look something about 178cm, i think. I mean Im 169cm and I think she looks taller than me. But I am a bit curvier than her though...
myspace celebrity
said on 1/Oct/07
5'7 is accurate..next to people like elijah wood and clea duvall
Smoke
said on 30/Apr/05
She's really dead on this height, and I am definately one of the people who question Rosario's height big time, I've met Hayden Christiansen and he's no taller than 6'1" on the dot, in the pics of Hayden and Rosario he darn near towered over her. Again Jordana doesn't look to be in particularly big heals in that shot and is still taller than Rosario, she really looks dead on 5'7". Here she is with model Sara Foster who indeed does look her 5'10" listing, looks like Jordana is of the rare breed to be honest about her height.
http://www.imdb.com/gallery/granitz/2894/Events/2894/SaraFoster_Kambo_4677053_400.jpg?path=pgallery&path_key=Brewster,%20Jordana